How Much Does it Cost to Make an App in 2022?
Google Play Store and Apple App store are now with us for over 11 years. On Google Play Store there are about 3.04 million apps and 2.09 million apps on Apple App Store available in 2022 as per Statista. It is forecasted by Statista that by 2024, 184 billion apps will be downloaded. You can go through our complete list of 50 Stats for Mobile App Growth and Success in 2021.
Our mobile app development company has been serving the IT industry for more than a decade too. We have been helping businesses and startups to create their strong online presence with the help of our team of expert mobile app developers. One of the most asked questions from our clients is, "How much does it cost to make an app?"
This blog post will answer this question for you in a comprehensive manner. But this blog will prove to be the ultimate guide for you to understand all about mobile apps. From examples of some mobile apps to stages and app development costs, this blog will help learn all about mobile app development and iOS and Android app development cost.
Source: Giphy
Mobile app development is just like office construction. Let's say you just want one room for your office, you would be spending a decent amount. The bigger it gets the higher it starts to cost. Then the furniture you add, the quality of systems you purchase, and amenities you wish to include will depend on person-to-person.
Similarly, mobile app development cost depends person-to-person. You can relate the number of screens required to the number of cabins you need in the office, amenities as features, and quality as app quality. The better it gets, the higher the cost gets. But this is worth the investment. Still, confused? Do check out our blog, 'Mobile App Development is a Sustainable and Cost-Effective Deal; Know How?'
The app development cost of today's most popular apps
A team of expert iOS app developers and Android app developers is required to create mobile apps that can lead in the industry. You might have come across articles where mobile apps are portrayed to be inexpensive and fast to be made. Let's be real here, a fully-functioning custom mobile app development requires some months. And owning a mobile app that is full of the latest features requires you to invest a good amount of money. Here are some of the famous mobile apps and the cost for mobile app development of these apps.
1. Uber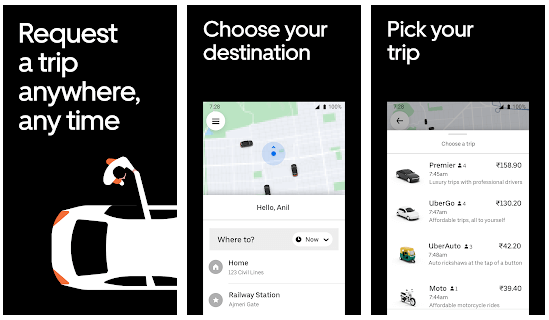 Uber is a taxi app founded by Travis Kalanick and Garrett Camp in 2009. You can access Uber rides in more than 10,000 cities across the globe. You will also be able to add work and home addresses in the mobile app itself. With a user base of 110 million, Uber is flourishing. With a seed funding of $200,000, the Uber app pilot program development was conducted. Around $200,000 was the cost to build. For further mobile app development, the company raised $1.25 million after the pilot. Today $100 billion is the worth of Uber. Learn more about Uber Statistics Through Infographics and Demographics. Also, you can check out What Is the Cost of Developing an On-Demand Taxi Solution App Like Uber?
2. Airbnb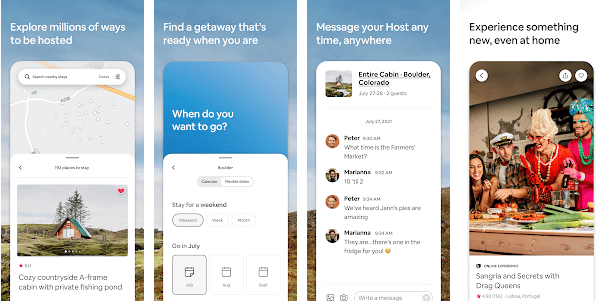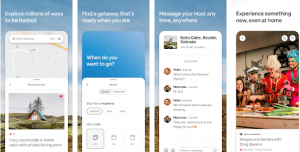 Airbnb is another famous mobile app that people know about. This is an online marketplace connecting visitors and people who wish to be hosts. The company's name is an abbreviation of 'air mattresses B&B'. More than 900 million guests have been welcomed by about 4 million Hosts around the world. Airbnb is more than $110 billion worth in 2021.
3. Robinhood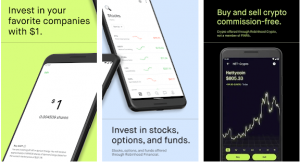 Robinhood is a commission-free stock trading and investing app that also provides tools to invest. Getting real-time market data is easy with this mobile application. In 2015, with an investment of  $3 million, this Android app went live. There was a user base of 6 million by the end of 2018, on this mobile app. In 2021, the value of Robinhood stands at $20 billion.
4. TikTok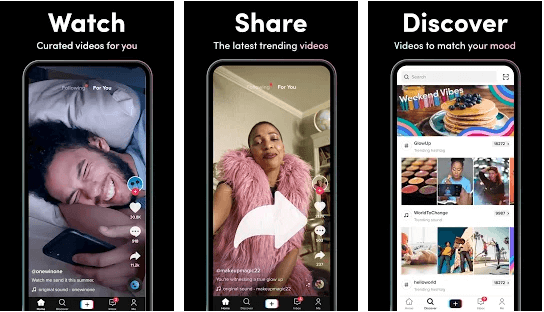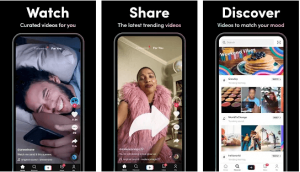 TikTok is an iOS and Android mobile app where users can create short videos and make them exciting with available edits. This mobile app was created by Chinese tech giant ByteDance in September 2016 and was known by the name 'Douyin'. Musical.ly was acquired by ByteDance in November 2017. Then in August 2018, a global version of Douyin was released and it was named 'TikTok'. There were over 1.5 billion downloads of TikTok as of November 2019. This mobile app now holds a value of $250 billion.
Go through our blog, Cost and Important Features to Develop a Mobile App like TikTok, for further information.
5. Snap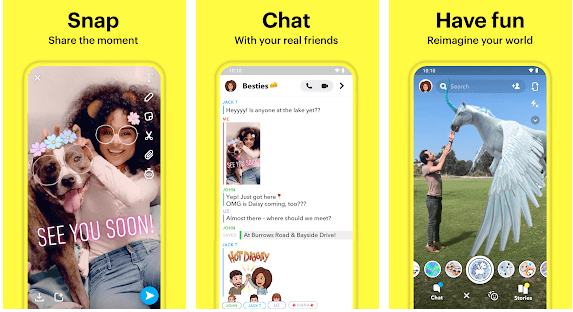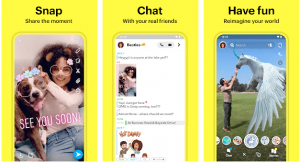 Founded by students of Stanford University, Evan Spiegel, Reggie Brown and Bobby Murphy, Snapchat was relaunched with this name in September 2011. The precursor to Snapchat was 'Picaboo' released in July 2011. In 2013, Mark Zuckerberg tried to purchase Snapchat for $3 billion. Today we see many features available in this mobile app like Bitmojis and AR lenses. Now, the social media mobile app is home to 210 million daily active users. In 2021, Snap has a worth of $90 billion.
Just like Snapchat, there are many apps that have found a way to the heart o many people. You can find the names of these mobile apps with our comprehensive blog, 20 Best Social Media Apps That Will Rule in 2021.
Each mobile app we see in the list either filled a gap in people's lives or gave them a platform to be entertained. Also, if we closely observe, all these mobile apps started their journey with great investments. Investments help these companies to make themselves better and serve the needs of user experience users are demanding.
The first version of your mobile app may not hit a huge number of app downloads but you can surely get better with time. You need to give time and innovation to the mobile app you have and you will be able to succeed better.
Four Stages of Mobile App Development
If you have a great mobile app idea and are able to manage great investment, you are off to a great start for creating a successful mobile app. You may also find an idea from the ultimate list of 103 Money Making Startup Business Ideas In 2021. After having the mobile app idea, we have to go through a process that will help us reach greater heights. You can also learn 'What Are The Different Types of Mobile Apps?' Before you start with the development process.
Before starting with a strategy, do not forget to read our blog, Top 4 Factors to Consider Before Mobile App Development.
1. Mobile App Strategy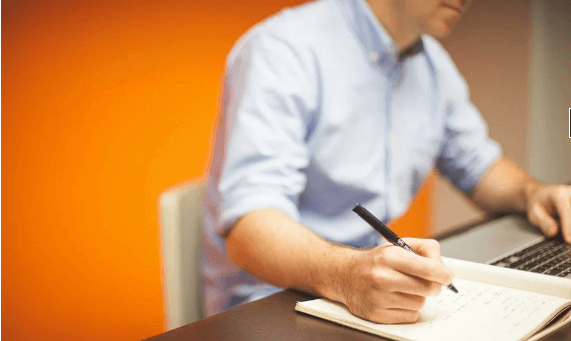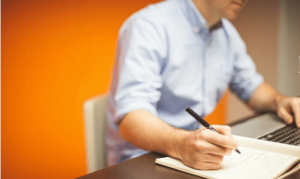 A mobile app strategy you create can define the overall success of the mobile app. The right mobile app strategy consists of research for potential competitors for your mobile app idea. See what these mobile apps are delivering to their audience and where they are lagging. Go through their reviews and check out what people are saying about these iOS and Android apps.
Now, it will be time to document what you are willing to establish with your mobile app. How your iOS and Android application will solve the problems people are facing with current solutions. Define the objective of this mobile application clearly. Simple questions can help you define the strategy of your mobile app:
a. What are the missions of your organization and this iOS and Android mobile app?
b. What are your visions with this mobile app development?
c. What would be the scope of strategy you are defining in this step of mobile app development?
d. What competitive advantage are you looking for?
Remember mobile app strategy is very different from online strategy. You can know more about the difference between our blog, Mobile App vs Mobile Website. A mobile app can help your company to interact with the users and learn more about them. You can collect data like where they stay, what they are interacting with and much more. With a mobile app, you will be able to fill in the gaps you are experiencing in the company. You can read our blog, 'Why Enterprises Should Adopt a Mobile-First Strategy?' for comprehensive information.
Look out for the resources and budgets you have. You can shortlist the iOS and Android mobile app development companies and share your mobile app idea with them and seek out quotes. Also, seek the platforms you want to launch your app on. This would require some background research. Know your potential users, where they come from and what is the popular operating system among them.
You can also determine which type of mobile app development you want to go for, hybrid or native. They both have their own advantages over the other. You can read our blog, 'Hybrid vs Native Mobile App Development – Which one is Better for your Business?' for better information.
You must also learn about the strategies that would not work. To help you catch up with those, we have curated a blog, Why the Strategy for Mobile Apps Fails in Business Startups?
2. App Development
Source: Giphy
Before starting the mobile app development process you can check out 10 Steps You Must Take Before Starting Mobile App Development. In this step of mobile app development, your mobile app will start taking shape.  This process involves writing the code for the iOS and Android mobile apps. The tablet and smartphone app development comprises designing, developing and deploying. If you need help in selecting your mobile app developers, you can check out our blog, Your Ultimate Guide to Hire Mobile App Developers.
The app development process starts with wireframing. Identifying the functionalities of your mobile app is the first step in this mobile app development process. Define the actions of your mobile app and how these actions would be interrelated. A structure of your mobile app is created with wireframing. Softwares like Adobe XD, InVisionApp, Figma and Sketch can be used to create wireframes.
High-fidelity mockups created after the wireframe will closely resemble the iOS and Android mobile app you will be owning. Do not forget to go through our list of 15 Best App Mockup Tools To Do Mobile App Wireframing. Screens, pop-ups, buttons, and text fields all get defined in this stage of mobile app development. Wireframing is important to save app development time and to closely create an iOS and Android mobile app that we require.
Prototyping and creating MVP come next. Mobile app developers must look forward to developing an MVP (Minimum Viable Product). In this stage, you can take feedback from potential customers and edit features that your users are expecting.
The UI designing included in this step of mobile app development is very crucial. This step ensures that your users are hooked to the iPhone and Android mobile applications you have created. Delivering a positive user experience (UX) is the prime aim of this stage. The UI and UX must be able to deliver a consistent experience and must be in line with the mission and vision of the company. For more details, you can visit our blog, Mobile UI/UX: Important Things To Know.
Next, you need to select the right language that would be required to develop the mobile app. This language will be dependent on the type of mobile app you wish to own and the platforms you choose. You can choose from the list of 25 Best Programming Languages for Mobile Apps.
The last step in this mobile app is to deploy it. You need to have a developer's account to submit a mobile app. If you follow the right guidelines, your mobile app will be published without any hurdles. There are different rules for publishing a mobile app on Google Play Store and Apple App Store.
3. App Marketing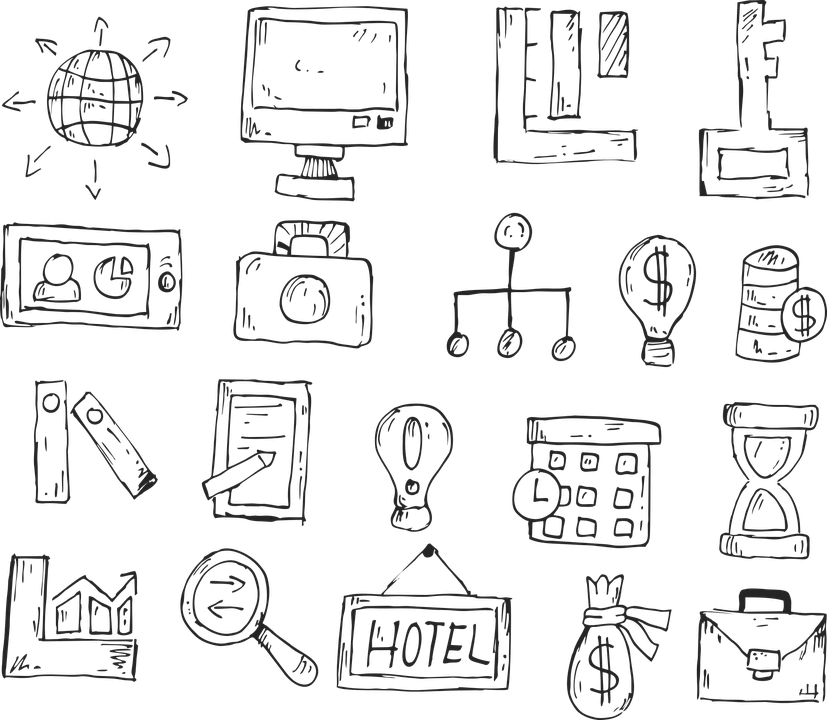 This is yet another crucial step of mobile app development. This step starts even before the development of the mobile app. You can go through the Step-By-Step Guide to Marketing Your Mobile App for detailed analysis.
You can take professional help for learning mobile app marketing. The iOS and Android app marketing would start with building a landing page for your app. A landing page must be clean, user-friendly and attractive to your potential audience.
The next step of mobile app marketing can be getting it reviewed and rated by your customers. Rating and reviews help your potential customers to build trust in your iOS and Android app. Even if you are getting bad reviews, don't take them personally. Rather use them to strengthen your iOS and Android application further.
Here is one more blog that can help you Know Effective Marketing Tips For Your Apple Apps.
Use app store optimisation techniques to rank higher in the search results. The high the rank your mobile app will have the higher chances of it being downloaded would be. There are millions of mobile apps on App Store and Play Store, to stand above them, this is a crucial step in the mobile app development process. Here are some of the Factors Impacting Your App Store Ranking.
Running app store ads and publishing press releases can also be some of the best app marketing strategies. Having a social media presence is one of the best ways to market your mobile app. You can also run social media ads to reach out to the audience based on their demographic area, age, preference and more.
4. App Maintenance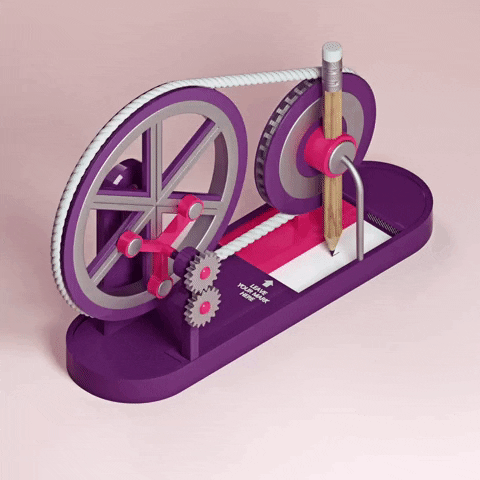 Source: Giphy
App Maintenance is the final and ongoing step of mobile app development. This step has many benefits including but not limited to, minimizing uninstalls, serving a better experience to the customers, catching up with the competitors and maintaining a positive image of the brand.
In the long-term monitor your mobile app and add features. You can enhance the features people are using and add features they wish to have. For example, you can read our blog How To Develop Marketplace App Like Wish to understand features a Marketplace App must-have.
Keep updating your user interface to ensure the long-term success of your mobile app. Your iOS and Android app can keep on bringing some new features to your app to keep your existing customers hooked.
If you face any bug in your iOS and Android mobile app make sure it is fixed in time before people start uninstalling your mobile application. Your app may keep crashing and closing due to the bugs. You can also keep monitoring the performance of your mobile app to minimise the users you lose. We have a list of Top 10 Tips To Improve The Performance Of Android Applications To Reach The Top.
If you wish to speed up the mobile app development process, you must read our blog, Top 8 Ways to Speed Up the Development Process of Your Mobile App.
5 Mistakes to Avoid in App Development
Here are some of the mistakes you must avoid at all times during the mobile app development process.
1. Starting Without A Strategy
Creating an app strategy and determining its goals are of utmost importance. Having a vision is important to keep your mobile app in the arena. The strategy also helps you go by the trend and keep your mobile app up to date with what people expect. The cost to make an app will also increase without a clear strategy. To stay in mobile app development cost and to deliver the expected, a mobile app development strategy is required. You can take help from an IT Consulting Company for professional help.
2. Lack of project planning and management
Project planning and management will help you budget your project. This will also empower you with a mobile app that has interactive UI. Here are some of the E-commerce Website UI/UX Design Mistakes to Avoid. The planning stage involves research and if you end up delivering a lite version of already existing solutions, nobody will download your mobile app.
Sometimes having too many features and functions can also work against us. For example, if you have a logistics and transportation mobile app, you must focus on features related to a logistics and transportation mobile app and not make it an all-in-one mobile app.
3. Choosing The Wrong App Development Team
The iOS and Android mobile app developers that you choose for your mobile app development can also decide the fate of your app. There are many mobile app development companies and freelancers that can help you with the mobile app development process. But, your choice will directly affect the quality of your iOS and Android mobile app for good and for bad. You can go through our Tips to Hire an iOS App Developer and 10 Tips to Hire Android App Development Companies.
4. Taking App Development Shortcuts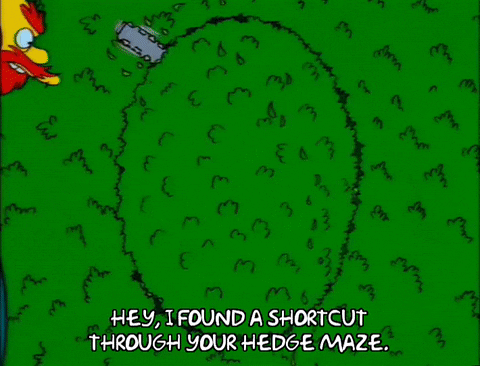 Source: Giphy
You may be tempted to take up shortcuts to save money and time during the app development process. You might be able to reduce the number of mobile app developers and lower the cost but in the long run, this will be hazardous to the health of your mobile app. If the source code is copied from another app, you may also be sued. The codebase the app developers used to cut short the time may also be full of bugs and errors. To keep the trust of your audience, you must look forward to developing a mobile app from scratch.
5. Underfunding your project
If your mobile app is not funded properly, you will have to compromise with iOS and Android mobile app developers and/or eliminate some important steps from the mobile app development process. This may also lead to ignoring the security, quality and overall build of the mobile app. You will try to find ways of saving money. But in the end, you will create a mobile app that you know does not have the potential to succeed in the market. You can learn about crowdfunding with our blog, CrowdFunding For Your Mobile App Development.
How much does it cost to make an app?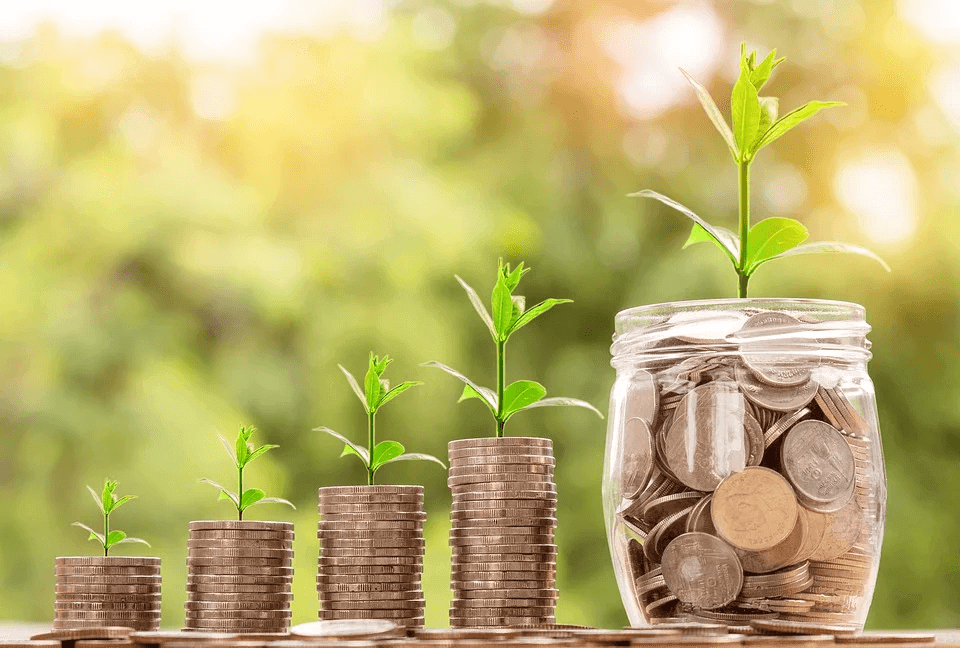 It is not time to answer the question we are looking forward to 'How much does it cost to make an app?' There are many factors that define the cost of a mobile app. Let's discuss all these factors one by one.

1. Mobile App Development Cost Breakdown
The mobile app development process can be a lengthy one. Especially when you want to make it right and wish to succeed in your industry. An average of 1200 – 1500 hours is required to develop a successful iOS and Android app. This might look a lot, but the result will come out to be amazing after this. Let's take the example of the mHealth mobile app.
| | |
| --- | --- |
| App Development Process | Average Time Required |
| Business Analysis and Documentation | 75 hours |
| User Experience Design | 145 hours |
| Back-end and Database Development | 250 hours |
| Web API Development | 110 hours |
| iOS or Android App Development | 500 hours |
| Mobile User Testing | 210 hours |
| Project Management | 100 hours |
| App Deployment | 24 hours |
The total hours come down to 1414 hours. Let's see how much this mobile app will cost.
2. App Development Cost By Vendor
Based on who you hire, the cost will be different. Here are some options you can go for:
a. Freelancers
Platforms like Upwork, Freelancer.com and Toptal can be used to hire freelancers. The average rate of mobile app developers is $80 per hour on Toptal. As per our estimation, the cost of mobile app development will be around $113,120.
But with this cost, there might come some drawbacks that you will need to face. Freelancers lack reliability with deadlines. The risk of not getting our product on time can prove to be a big risk. With mobile app development, you keep marketing your mobile app, what if your mobile app is not launched in time? This is one of the biggest problems with freelancers that you will have to face.
One of the other problems with freelancers is payment security. We do not want our bank details to be published in front of all. There are many safe payment gateways that you can use while you pay, try making use of them, if you plan on hiring freelancer mobile app developers.
Will freelancers be able to keep your mobile app idea confidential? We do have a real example to share, the Winkelvoss twins hired Mark Zuckerberg for their project. Mark Zuckerberg had some other plans, he turned around and created Facebook.com.
Freelance developers are quick. They complete one project and jump onto the other one. These people do not stick around for one project but move on. Therefore, getting support and maintenance from them is a little difficult. If your mobile app is left with a bug then you will have to look for some other iOS and Android mobile app developers to fix it up.
b. In-House Developers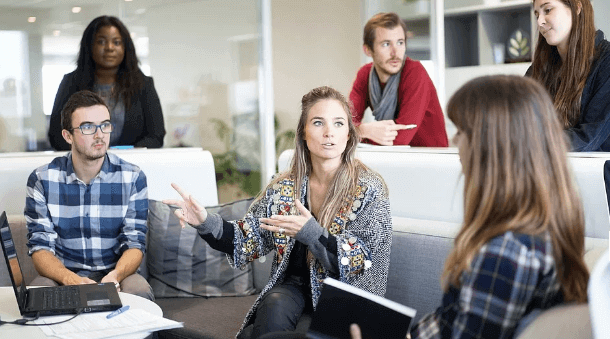 With an In-House Developers' team, you will be able to decide the cost of the mobile app on your own. If you can build your own team, you can start working with them in person under the same roof. In certain cases, In-House Developers work the best. You can hire the people you like and create a team of mobile app developers. The cost of your mobile app development would depend on the salaries of the employees you hire. The average salaries lie between $80,000 to $150,000 for product managers, app developers and user experience designers.
One of the major disadvantages of this type of setup is the tedious process of finding hiring app developers. This requires you to have a basic knowledge of coding. The IT market is rising and demand for mobile app developers is high, finding people with good skills that lie under our budget becomes difficult.
iOS and Android app developers are just like other employees that may leave the organisation upon getting a better opportunity. There are high turnover rates and you will have to fill the gaps fast. It is not just about losing employees but also about losing time. Until the time you are not able to find a suitable app developer, you might have to pause the app development process.
c. Big Consulting Firm
If you also want your partner to suggest mobile app development, consulting firms are the best choice. In disastrous situations, these companies can provide support. You can expect a $225 per hour average rate of a big consulting firm. For that, your app development cost will reach about $318,150.
Big consulting firms cost a lot but they also deliver services. If you have invested in such a company expect about 50-100 app developers spread across different locations. Promotion, launch, development, support, training and maintenance, these firms are responsible for everything. You can stay worry-free on hiring these types of mobile app development companies.
d. App Development Company
A mobile app development company has a team of certified mobile app developers that can help you build a mobile app faster. There is a specialised person for each task thereby reducing the cost of app development. You can expect an average rate at a mobile app development company of $118 per hour. The overall price of your mHealth mobile app project will be $166,852.
Most of the mobile app development companies take up management of full iOS and Android app development projects. This allows people to focus on further marketing and focusing on other important things. While selecting a mobile app development company, make sure they provide app service and maintenance as well. You can go through our blog and learn how to choose the right mobile app development company.
While hiring a mobile app development company you will have to raise the funds and create an overall strategy. But some of the mobile app development companies also offer these services too.
e. About VerveLogic
VerveLogic is a mobile app development company that has been serving the IT industry for over a decade now. We have successfully delivered more than 800 projects with 100% client satisfaction. We provide lifetime support to our clients with the availability of 24/7 support staff over a phone call, video call and live chat. We provide complete mobile app development services to our clients.

We provide services like Android App Development, iPhone App Development, React Native Development, Flutter App Development, Ionic App Development, eCommerce Website Development, Woocommerce Development, IoT Application and Software Development, Blockchain App Development, and many more services. You can relish the advantage of IoT and AI in the mobile apps created by our app development company.
You can go through our portfolio for a better understanding of our work. The mobile app development at VerveLogic ranges from $140,000 – $200,000. We serve our clients with custom mobile app development and end-to-end development services. Here are some of the mobile apps and their approximate price.
A grocery delivery mobile app will allow users to receive fresh grocery items from local vendors. This mobile app can be created for iPhone and Android both.
Cost: $18000 to $50000
Time: ~9 Months
A taxi app will have the ability to show the maps and book the nearest available taxi for the users to help them reach their destination.
Cost: ~$35,100 (iOS) and ~$40,500 (Android)
Time: ~5 to 6 Months
A Real-estate App would empower people with a strong solution from where they would be able to buy and sell properties.
Cost: ~$61,000
Time: ~4 to 6 Months
An education and e-learning software would enable students and teachers to connect digitally.
Cost: ~$70,000
Time: ~10 to 12 Months
A healthcare app delivers custom solutions depending on the needs of the clients. This app helps medical practitioners to take care of their patients.
Cost: ~$35,000 to $100,000
Time: ~3 to 5 months
A travel app will be allowing its users to plan their travels, long or short, and abroad or in the city.
Cost: ~$1,000 to $50,000
Time: ~4 to 11 months
A banking and finance app will help people to manage their bank accounts and their finances with just some clicks.
Cost: ~$230,000
Time: ~7 to 14 months
The logistics and transportation mobile app empower business and individual users to find transportation services on the go.
Cost: $20,000 to $60,000
Time: ~4 to 8 months
A car wash mobile app would provide custom car washing services to the clients where they can chat with, call and track the person coming for car washing.
Cost: ~$10,000 to $20,000
Time: ~4 to 6 Months
A parking finder mobile app will allow users to find the nearest available parking area.
Cost: ~$8,000 to $25,000
Time: ~3 to 6 Months
3. App Development Cost By Type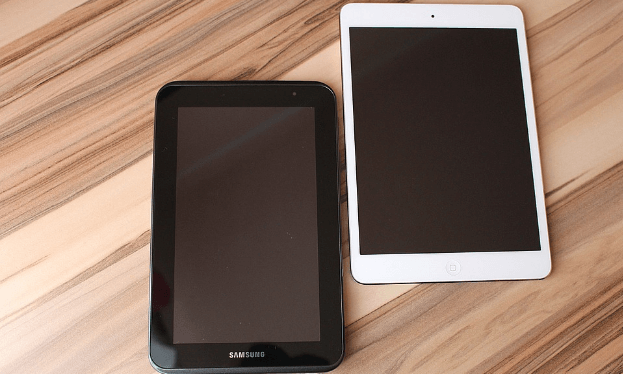 While you go for mobile app development, there are three choices, native, cross-platform and web apps. All these types come with their pros and cons, and which one you should go for totally depends on the business requirements. All the mobile app development choices, native app, hybrid app and web app, also have different costs of mobile app development. Reach out to an enterprise app development company, but before that complete reading this blog further.
a. Native App Development Cost
Native mobile app development is done for a specific operating system. Two most commonly used operating systems are iOS and Android. There are many benefits of native mobile app development including high performance and security. The native apps are able to harness the true potential of a smartphone. Apple and Google both provide their own SDK, development tools and interface elements for the mobile app developers.
-> iOS App Development
The iOS mobile app development has some major benefits for all businesses and startups. This mobile app development can be done for iPhone, iPad and iPod Touch. Swift programming language or Objective-C is used to write the programming language before the app is deployed to the App Store. There are fewer customisations available with iOS apps than with Android apps. The app development cost of an iOS app is about equal to the Android app development cost. But service and maintenance costs are lower.
-> Android App Development
Android app development is related to all mobile app development related to Android Operating System. The Android app is based on the Linux kernel to obtain the function of the Android operating system. More than half of the smart gadgets use this operating system making it a popular choice for users. Java, Kotlin, C#, C/C++, and Python are some of the popular languages used for Android app development. Unlike the Apple App Store, it only takes a few hours to get your mobile app approved by the Google Play Store. Android apps are more extensive than iOS mobile apps and therefore the cost of mobile app development is higher. On average, the app development cost of Android apps is 25% higher than iOS ones.
b. Cross-platform App Development
Targeting multiple platforms with a single codebase is the primary aim of hybrid mobile app development. Some companies do have the budget two manage two different teams for iOS app development and Android app development. But for other companies, a cross-platform mobile app is the best choice. Frameworks such as Xamarin, Appcelerator and PhoneGap can be used to develop a cross-platform/hybrid mobile app.
A hybrid mobile app available on multiple operating systems has the potential to reach a larger audience as compared to native mobile apps. Hybrid mobile apps have reusable codes, making the app development process quick and easy. If you think hybrid mobile app development will cut off 50% of the cost, no it will only help you save 15 – 20% of the native cost. Hybrid apps may not be able to deliver the user experience you are expecting.
c. Web App Development Cost
Web apps are coded in languages like JavaScript, HTML, or similar browser-supported language. These make use of a browser to render the program executable. Your web app can also be dynamic, requiring the data to be processed from the server-side. Not having the need to develop different apps for iOS, Android and desktop making it a benefit of web apps. The mobile app development cost reduces by around 35% when you opt for web app development. Web apps do not have features like a native mobile app and may lack some features that a smartphone can deliver. Depending on the budget and requirements you have, you can choose to have a web app, hybrid app, or native app development.
4. How To Manage Enough Mobile App Budget?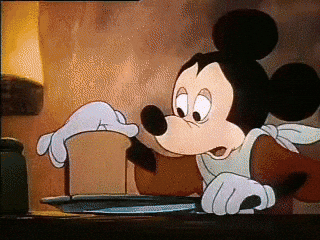 Source: Giphy
You might not be able to gather enough budget to cover the cost of mobile app development. Here are some of the ways that you can choose:
a. Start with wireframes
You would need to have a wireframe of your iOS and Android mobile app sooner or later. By the time you cover your mobile app development cost, you can start with wireframing. Wireframing costs around $50 per screen. After the wireframing, you can present your idea to the investors in a better way. The chances of getting some investment will surely increase by using this method.
b. Create a proof of concept (PoC)
A Proof of Concept or PoC will prove to be a method that helps you test the working of your app idea. This version includes just the basic functionalities of your iOS and Android apps. A functioning prototype of your mobile app would be created to test the feasibility of your app idea. Before making some heavy investments, you can go through this app development process. This will help you understand whether the cost of mobile app development is worth investing in. Features like augmented reality, virtual reality, IoT, and AI can be easily tested with PoC as well.
c. Build a Minimum Viable Product (MVP)
Learning about iOS and Android app development is enabled by Minimum Viable Product. This app development process will help you learn about the preference of your target audience, and whether they will like your product. You can just focus on building the app with minimum functionalities. The cost of mobile apps in the MVP phase can be about 50% of the total mobile app development cost. You can also read our blog 'How To Determine The Cost For Building MVP Of Web Apps?' for further information.
Mobile App Development Cost: Conclusion
Source: Giphy
Mobile app development is a process that you would be very serious about. Definitely, the success of your business depends on the mobile app development process you follow. Getting the cost of mobile app development and reaching different phases of the app development process may look very tricky at first. But, as you move, things will start getting clearer. You can definitely contact us and we would be happy to serve you.

(Visited 241 times, 1 visits today)