Cost and Important Features to Develop a Mobile App like TikTok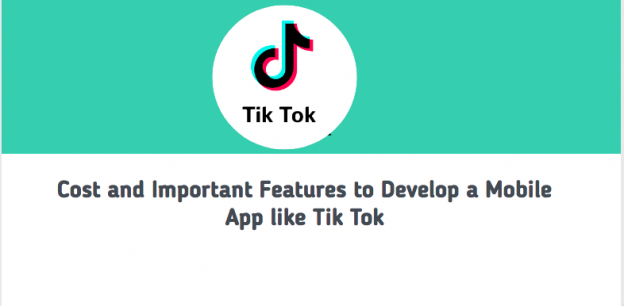 An internet sensation, TikTok is a game-changer for the Entertainment industry which is highly acclaimed by a huge user base. The idea of music streaming has completely changed with the emergence of music streaming applications like TikTok, Spotify, Pandora, etc.
Not only on TikTok itself, the moment you access your Facebook and Instagram Feed, you will also find a lot of TikTok videos popping onto your phone screen. If one user comes up with some unique or creative piece, it becomes a trend, and everyone tries to copy it which gives an even more towering hike to the app usage. It is not tough for us to believe that TikTok has gotten the immense potential to engage users to a great extent which is why it is among the list of popular and effective business startup ideas. Let's have a look at the efforts and capital required to create an app like TikTok.
There's a dog on TikTok who is friends with a crow and it's like a real life Pixar movie pic.twitter.com/EGenNDGfSz

— Josh Billinson (@jbillinson) July 26, 2019
Before proceeding any further, you need to first understand that a music streaming app can be categorized into two forms. One is Music Streaming App and the other is Social Music Video App. It is important for you to first decide which one would you like to proceed with as both have different features and functionalities. In this blog, we are going to ponder over the functionalities and aspects of the latter i.e. Social Music Video App like Tik Tok.
What is TikTok? 
TikTok is a great entertainment dosage as it allows users to create music videos and share them on social media with their friend circle. It is a Chinese Music Video Platform that was earlier known as Musical.ly. You will be surprised that with its highly engaging features, it has become the World's fastest-growing app of all time. Despite facing legal issues in Indonesia, TikTok is experiencing rapid growth across the globe. Even in India, TikTok experienced some hurdles which led it its ban but it's again on board. This app is addictive in nature and regular users just cannot stay away from its usage even for a day.
It serves as an amazing way to lip-sync popular songs & movie dialogues and record videos at the same time. The app allows you to either save the video on your phone or share it with your friend circle. You can also make them publicly available to increase your reach. Another amazing feature offered by the app is that it allows you to also interact with other users' content.
You can choose from a wide range of categories as per your choice to gain access to millions of videos. TikTok offers a great platform to youngsters who want to showcase their talent in front of millions of people. Not just the basic ones like funny animations, videos, and music but you will also find an altogether different level of content over the app such as Rap, Rock, Pop, Electronic, etc. It has also been found that TikTok mobile app has more downloads than Spotify, Snapchat & Gmail combined on App Store.
Is TikTok Popular worldwide?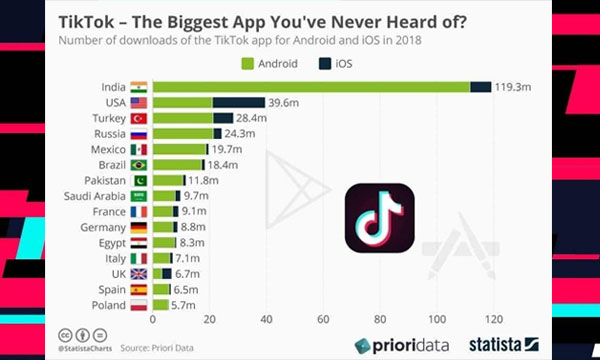 TikTok is investing in quality content creation which is the real rationale for its immense popularity which will likely remain consistent for the foreseeable future. As posted by Brandsynaro, here is the list of the top 10 countries with the most TikTok users.
1. India – 119.3mn users
2. USA – 39.6mn users
3. Turkey – 28.4mn users
4. Russia – 24.3mn users
5. Mexico – 19.7mn users
6. Brazil – 18.4mn users
7. Pakistan – 11.8mn users
8. Saudi Arabia – 9.7mn users
9. France – 9.1mn users
10. Germany – 8.8mn users
TikTok has left behind the giants like YouTube, Facebook, Whatsapp, and Messenger by being the most downloaded non-gaming application. At the time of inception, Musical.ly was the original app later acquired by a Chinese company ByteDance and then all the user accounts were migrated from Musical.ly to TikTok.
It is stated in the company's profile that "We saw an opportunity to combine the power of AI with the growth of mobile internet to revolutionize the way people consume and receive information. Bytedance enables people to enjoy content powered by machine learning and AI technology." 
Features to develop a mobile app like TikTok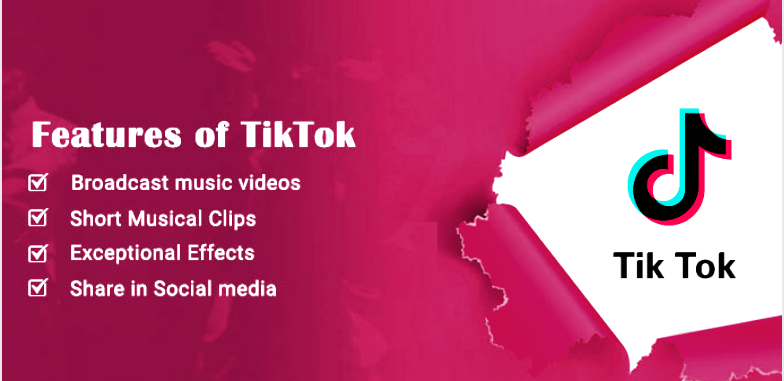 A. Amazing User Interface
The very first thing with which you can impress your users is the home screen UI. TikTok shows you an amazing collection of videos on the landing page as you sign up which makes the first minute spent on the app just amazing.
B. Likes
Likes are shown in the form of hearts over TikTok. To like a video, it is not necessary to follow the creator. It's just a double-tap Like just like Instagram.
C. Tools
Every image or video-capturing application should be equipped with enough tools so that the users do not have to jump over another editor to upload their posts the way they want. TikTok has tools to cut, slow down, edit, apply filters, and many other useful tools.
D. Grow on other networks as well
TikTok is one app that is not concerned about sharing its user base with other big networks. It allows users to share their Instagram/Facebook profiles so as to grow their followers on other platforms as well which seems many users friendly.
E. Duet
Apart from enjoying unlimited solo video uploads, users can also share and club their videos with a faraway user. How does it happen? Suppose, the creator begins a lip-sync video to a particular dialogue. Another user can scan it with the help of #Duetwithmehastag and contribute to the post. This way, users are also able to fulfill their ultimate desire of performing with celebrities.
F. Music Library
There is a huge music library featured by TikTok out of which you can choose your favorite one to proceed with.
G. Social Sharing
One of the most important features any talent-capturing app can have is social sharing. You should allow users to share their videos on Instagram, Facebook, and other popular platforms easily.
H. Earn Money
Allows users to monetize their accounts as they get a particular number of followers or likes on their videos. Users can also earn from brand sponsoring or even selling their own products.
Some unique and advanced features 
A. Geolocation: It can be a great addition to your feature list. Allows users to see broadcasts from/her local region. It will facilitate them to watch what's taking place in the nearby locations.
B. Push notifications: It should be an integral part of your strategies to get users. Notify users when their favorite creator is live or has come up with something new. It is natural that you would want to remain updated on what you follow so it's a must-have feature for any social video streaming app.
C. Real-time analytics: Besides notifying the creators about likes and comments, also allow them to have a look at the real-time analytics such as the number of viewers when they are life.
What made TikTok so popular?
In my 2 days on Tik Tok, I've officially found the greatest video on the internet pic.twitter.com/lTzWpnsWDn

— Dak (Retired) (@RidiculousDak) July 29, 2019
In just a year after its inception, it became hugely popular among youngsters. We would like to bring to notice some of the amazing features this platform has offered to its users due to which it is consistently popular since then.
1. Watch unlimited videos
TikTok allows users to see as many videos as they want for time passes, fun, or getting inspired by the creator. Users can browse through countless lip-sync, comedy, dance, and other kinds of clips and explore multiple categories of interest.
2. Special effects
TikTok is witnessed to offer some amazing special effects that you can add to your videos in order to decorate them. Once you reach the TikTok camera, you need to press effects on the bottom left corner where you will be able to access cats and dogs effects, gay pride effects, seasonal effects for Christmas, and other trendy effects.
3. Sharing on multiple platforms
The next major thing which has given a hike to TikTok users is social sharing. The platform allows users to share their creations on multiple social networking platforms so that they can increase the reach of their videos.
The application is seen to simply break all the records by beating even the giants such as Instagram, Snapchat, etc. The commendable acceptance of users has made TikTok an internet sensation which has a growing graph both in terms of the number of users and engagement. Despite facing a lot of hurdles and getting even banned in some areas, the application is not still having any kind of setback in its growth.
Is it Safe to use Tik Tok? 
User protection and privacy are critical issues for all the social media platforms operating online, especially the popular ones. TikTok suffered a ban in Indonesia due to the presence of 'Negative Content' which could prove to be harmful to children. The app has been blamed to have harassing and pornography content due to which a lot of complaints were filed by the Indonesian public. Disturbing scenes include small simulating sexual acts and things like that. Moreover, the platform was being used to stalk or court teenage girls.
Following this major backfire, the platform made modifications to its privacy features according to which users can permanently delete their accounts or set their accounts to private so as to make the content reach just the followers. Indonesia reverted the ban after finding the app a lot safer than before. There are rising privacy demands raised by authorities of different nations so that they do have to take away something this engaging from users due to bad form of content.
The technology stack of an App like Tik Tok
TikTok is one of the most engaging and creative apps which was one of its kind when it made a big hit in the market. There has to be a strong technology stack supporting such a highly acclaimed platform.
Here are the technologies that have been used to develop Tik Tok.
Frontend: Native technologies
Backend: Python
Database: Postgre SQL
Media Server Configuration: HTTPS, RTMP, and HTTP
Cloud: AWS, Azure, Google Cloud Storage
Video/Audit Transcoding: FFMPEG, Amazon Elastic Transcoder
Resources required to develop an app like Tik Tok: 
There is surely a polished team required to give tough competition to already available apps in the market like Tik Tok. Firstly, there must be a great UX UI designer required in order to create an appealing frontend powered by smooth navigation so that users would themselves want to not miss any chance to visit it. Having smooth and bug-free functionalities is what keeps the users intact and happy with the app. Here is the complete set of roles required.
d. Database developer
e. Project Manager
f. Backend developer
g. QA Experts
How do apps like Tik Tok make money?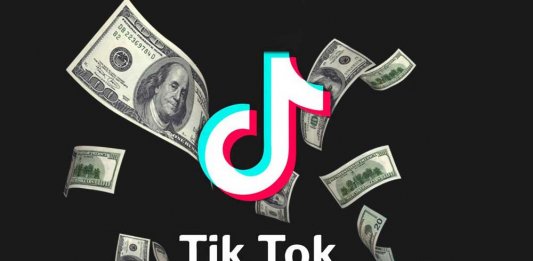 The major source of revenue for such platforms is Advertising. Though, we will talk about other ways as well through which a good amount of revenue can be generated.
1. In-app purchase
It is a general method of earning through music or video streaming. In-app purchase means charging customers for additional benefits, products, or services. After purchase, users are generally moved under premium membership for them to enjoy additional benefits.
2. Advertising
Who would not like to get their products advertised on a platform which has such a great number of users? So, if you have traffic, you can be an advertising platform for other brands. Allow them to have their banner ads on your app and this can be a regular source of revenue for you. There can be many types of ads such as Cost per click, Cost per Install, etc.
3. Sell the app
If your app gets immense popularity then chances are you might be acquired by a giant in the industry. You can also consider selling your model to new rolling-in entrepreneurs.
What is the cost required to develop a Tik Tok-like App? 
TikTok is one of the fastest-growing applications on the internet. The cost to develop such an app depends upon the kind of features required. If you would like to go for basic features, then it should cost you somewhere between $25000-$30000 whereas, for advanced features, the amount might go up.
VerveLogic can be your one-stop solution for mobile app development and web development because we have a team of experts and market experience. You can get your app or website developed at the best price possible.
Also, if you are looking for branding solutions or online marketing for your brand then you should check out VerveBranding and Verve Online Marketing today and make your brand stand out.
(Visited 299 times, 1 visits today)