Why Enterprises Should Adopt a Mobile First Strategy?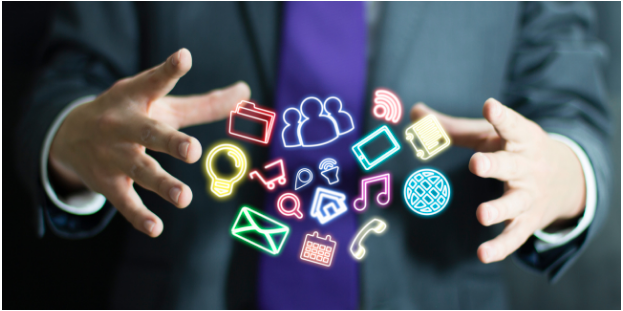 Smart mobile phones have become an integral part of our lives. Thanks to today's technology we are not able to connect to anyone on this planet visually without them being physically present with us which includes our family & friends. With all the applications on the app store, we can have access to anything at any given time. These applications are making people's lives easy and smooth as these enterprise applications provide easy solutions to the company's services.
This is one of the reasons why more and more companies are investing in mobile app development and constantly seeking help from the companies that can develop a mobile app for their business. If you are also a business owner then you must have also realized the need for enterprise app development as it can surely simplify the lives of your customers with easy solutions & easy reach. An app solution developed by a top mobile app development company can simplify complex structures and streamlining things.
What an Enterprise App Development Means
It means to develop an enterprise mobile application by a team or a particular developer for your business. It must be done by an experienced team of developers from the top mobile app development company or enterprise. This will ensure that the developed app is the exact same as what you wanted and as mentioned that it can be done by skilled developers who are capable enough to create an enterprise mobile application with the intention of a seamless user interface optimizing data access, communication, and optimizing management. So the app could deliver solutions to all your services. A mobile application is surely a platform that provides benefits to companies when it represents them.
Why it is Important to Have Enterprise Apps
Makes the process within the organization including reporting & smooth communication. It enhances the work efficiency among the employees. Proper communication between various departments of an organization.
When working on complex issues you might need help with the strategies. Here Enterprise app can be handy as it can give a proper solution to the company & can help to save a lot of time.
Many times the employee might need access to the data while working from outside the office premises or we can say remotely working. An enterprise app can be very helpful in this case as it can access data from any part of the world. It also adds transparency in the process in all departments of a company.
An enterprise app also helps in picking up the pace when the work is being slow. The application checks the efficiency of the employees, problems & limitations faced so you can overcome those and pick the pace of the project.
Things to Consider While Developing Enterprise Apps
Platform – It is one of the most important aspects while developing an enterprise application. Majorly there are two platforms iOS & Android. You must decide which one would be more important for your organization or you should launch it on both platforms.
Tools – If your app is going to be a cross-platform app, then you must use the tools accordingly. You can take system-specific tools into consideration while developing the enterprise application for your business.
Device Requirements – Once deciding about the device on which you will launch your app, you should also define the device-specific tools to use in the development process.
Back End – All applications require a backend. Backend is written in various languages & you also have to define in which language you will write your backend. Creating a backend is very easy if the developers know their way.
Device – It is always better to follow the bring your own device concept as it is cost-efficient.
Process of Enterprise App Development
Identifying the Requirement 
It is important for the developer to figure out the requirement and the way they are going to follow to develop the application. You need to follow up the number of things as it is important to know about these prior rather than after starting the development. Most of the enterprise applications include billing systems that are automated, processors for payment, platforms for content management, support systems, and more. It is always good to get a solution to all these things under one roof.
Deciding the Application Service Providers
One way to do this is to have an in-house dedicated service provider of a particular organization, or you can also go for an application service provider. One of the issues regarding security and other aspects of the app must be answered as soon as possible. If the app development organization is competent enough, these queries will not take long to get a solution. Another thing that can be considered is the third-party service providers. This procedure is used if the companies want to save resources and money.
With technology in hand, it is very crucial to develop these enterprise applications, but it is also important to deploy them when not in use. You must know the life cycle of your application & when you have to bust it. It should not become a hindrance in your office work and if it is old and filled with flaws then you know it is time to say goodbye to the application. That is one of the reasons it is important to have top developers by your side as it helps in the future with existing & new applications.
With enterprise app development you will have a path to follow with every project. The applications help boost productivity, efficiency which is perfect for any enterprise. Since every mobile phone contains mobile phones, it is easy to connect everyone through enterprise mobile solutions as these apps are the strength of big core organizations.
(Visited 27 times, 1 visits today)