Tips to Hire an iOS App Developer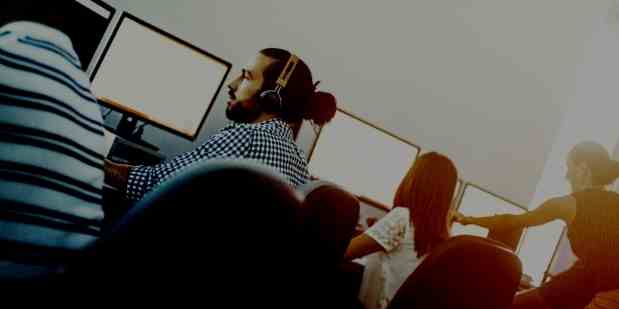 The study says Americans used their mobile phones for an average of 3.8 hours daily in 2018, while they used a desktop for just 2 hours per day. Mobile internet usage is increasing with every passing day, and on the other hand, desktop internet usage is decreasing significantly. For all the internet people consume, about 90% of that is spent on mobile apps. These numbers clearly show how important an iPhone mobile app is becoming for businesses and brands to succeed.
Do you know, about 4.37 million apps were available in the Apple App Store as of July 2020? Every month about 30,000 new iOS apps are released. If you want your idea to launch in the market, you need to hire an iPhone app developer and get an app for you. iOS app development and release on the Apple app store can help you grow your business.
Why Do You Need an iOS App for Businesses?
If you plan to get a native app for your business and thinking, should I get an iOS app? We have the answer for you. There are many advantages to getting an iPhone app, and some of them are listed below.
1. Better Revenue
If you are looking for a better return on investment, iOS app development is a better option than the other platforms. Your iOS mobile app development process must include tracking of the mistakes for better revenue generation. In Q2 2019, the recorded App Store revenue is $25.5B. This amount is nearly 80 percent more than the earnings of Google Play Store.
2. High-Quality Standards
One of the items of iPhone app development is to pass the high-quality standards of Apple's Play Store before it is available to the public. Assuring flawless performance and unmatched experience is what every iOS mobile app thrives at. Personally checking every app by the Apple App Store before it releases in the market makes all the apps meet high-quality standards.
3. Open Minded Audience
If you are looking for iOS app development, then you must know iPhone users are open to innovation and are tech-savvy. The open-minded audience is always looking for an app that is more productive than the others. It makes the iPhone app development an interesting process as you can challenge the other similar apps.
4. High Market Penetration
Having a huge presence in developed markets, iOS is an unparalleled platform for which you can get your iPhone app development done. iOS Mobile apps can spread their wings and penetrate the market with ease. The legacy of Apple guarantees the success of the business and the iOS app.
5. Established User Base
One of the best qualities of Apple is that it has an established user base. This USP makes the iOS app development a process of prime benefits. Some people might argue that 75% of app users are using Android, but Apple customers stick to it because of its quality and performance. It is said that people will never be satisfied with any other operating system if they have experienced iOS.
Why Hire an iOS App Developer
There are many different ways to start your iOS app development process. All different methods to start your iPhone app development have their pros and cons. Here is a list of approaches you can go for:
-> Hire an iOS App Development Company
-> Hire an in-house team of iOS developers
-> Hire freelance iOS developers
All these methods have their way of working, and you must choose wisely before making a decision.
1. Hire freelance iOS developers
Freelancers might be the first option that came to your mind when you thought of hiring an iOS app developer.
Pros:
-> Cost-Effective.
-> Availability of the pool of efficient developers.
Cons:
-> Language barrier possibility.
-> Hard to manage.
-> Project abandonment chances.
-> Might not get post-development support.
2. Hire an in-house team of iOS developers
Hiring an in-house team of iOS developers is an option you would not want to choose because of the high cost. Here is the list of pros and cons if you hire an in-house team of iOS developers.
Pros
-> Complete Control over the team.
-> No communication barriers.
Cons
-> The challenging process of hiring.
-> Expensive
-> Requires high managerial skills.
3. Hire an iOS App Development Company
Hiring an iOS App Development Company is the best method, among all listed, for your iOS app development. It is cost-effective, and you get top-tier services.
Pros
-> Comparatively cost-effective.
-> Wide range of choices all over the world.
-> No management skills required.
-> Fast services.
-> Post-release support.
-> Get any tech expertise you need.
Cons
-> Language barriers. But most of the good companies can converse with their clients in English.
-> Time Zone Difference. Companies overcame this by allowing clients to connect with them 24/7.
Among all these available options hiring an iOS app development company is the best one. When you hire iOS app development firms, most of them support you even after your app is released. The smooth running of apps is crucial for your business. iOS app development companies provide you with the best of services at a minimal cost. You can choose iOS app developers from around the world to get your dream app built. The iOS app development companies are working for years and can deliver the project on time, maintaining your timeline.
Things to Know Before You Hire an iOS App Development Company
To get a consistent app, you need to pay attention while hiring iOS app developers. Here is a list of important things that you must consider before hiring an iOS app developer.
1. Match Their Portfolio
Skilled iOS app development companies have already worked on app functionalities that you want for your app. You can view the portfolio of the app development companies you want to hire. If they have already worked on a similar project, your work is half difficult. For example, you might be looking for advanced features like social media integration. If the company has already worked with the same functionalities on the other apps, they can easily do it for you.
2. Has Language Proficiency
One of the major factors that decide the quality of your app is understanding your idea and implementing it in the way you want. When you hire an iOS app developer, make sure they understand you. Many iOS app developers have proficiency but lack communication skills which can make your idea misunderstood. You can start a discussion with your iOS app developer, and this way, you will know if they understand you and your requirements.
3. They Work When You Do
The iOS app development agency that you wish to hire must be available when you work. Even 2-3 hours of overlapping time is good enough to make your development work efficiently. Many of the app development companies provide 24-hour support to the clients. This way, companies keep connected with the clients, and no delay is caused to the work.
4. Valid work
When you choose to hire app development companies, look at their portfolio and the apps they have created. Download each app they have developed and contact the owner of each app. Most app owners are happy to help and share what they have gone through while getting their iOS app developed. Do not just get amazed by the number of apps they have created but check the quality. Downloading each app will help you understand the standards of the iOS app development company you have shortlisted.
5. Accuracy
Contacting the owners of the iOS apps that the company has created is a step you will want to ignore. But this critical step will help you understand the accuracy of work the iOS app development company has. If you find the graphics or design of the app disturbing, look for someone else. A perfect app is something you must like first.
6. Awareness
Getting replies to your emails and queries in time makes your app follow the discussed timeline and observe no delays. Both the parties, iOS app developers and the client, must stick to the rule of replying on time. This way, the communication channel is not broken, and you get your project delivered on time.
7. Get the Sample Code
You can ask the iOS app developer to provide you with a sample code. Even if you do not understand the coding languages, you can request an iOS specialist to assist you in reviewing the sample. Good iOS app development companies can provide you with a sample code without any hesitation.
8. Enthusiasm
If your iOS app development company has enthusiasm for your work, they can incorporate innovation into your project. iPhone app development companies create apps day and night, and they can easily add features you are not aware of. If the iPhone app developer proposes their ideas during the discussion, your app can become one of a kind.
9. NDA
Your app idea is a secret to you and your iOS app developer. When you hire an iPhone app developer, make sure they sign the NDA or Non-Disclosure Agreement. Your idea must not leak and reach the app stores even before your app. An ideal NDA consists of the name of both the parties and the timeframe of non-disclosure.
Conclusion
With the growing usage of apps, every business needs an app to increase the customer base and customer credibility. An iOS app will help you in many ways like, increasing user interaction and knowing their needs. There are many options to get your iOS app development started but choosing the right one is necessary.
To select and hire the iOS app developer that matches your needs, checking their previous works is very important. You can get information about the app development company from various sources online and offline. You can also contact the owners of apps the company has created previously. For your business idea to grow leaps and bounds, all you need is take one step forward and hire an iOS app developer to create your app. Your journey of success can start with one app.
Also Read: 10 Tips to Hire Android App Development Companies
Your Ultimate Guide to Hire Mobile App Developers
(Visited 45 times, 1 visits today)