How To Develop Marketplace App Like Wish – Including Cost & Top Features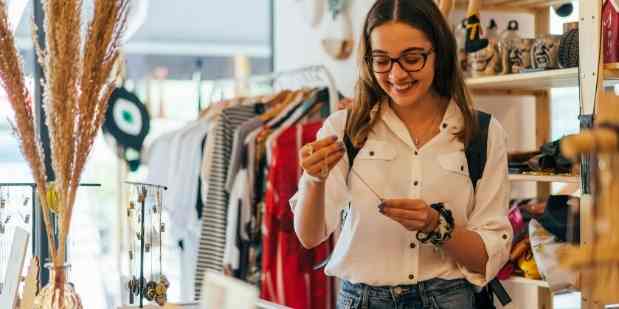 We have seen many changes in the world, but the last decade was something else. With the advancement in technology, revolution in the internet services & accessibility to almost anything in the world, we have come a long way. Among them, the internet has played a very crucial role in our overall development. It made the connectivity between the people so easy that most of the world's biggest companies are thriving because of the internet. If we talk about one such sector then online marketplace is one of them.
If we talk about numbers then an estimated 2 billion people have used eCommerce to purchase goods or services online. Because of this large number there are between 15-20 million eCommerce sites & mobile app development worldwide. Well, it does come with many benefits like making the process faster, reducing cost, makes advertising & marketing easy, product & price comparison & most importantly no reach limitations. With ease of selecting the products & services, people are using online marketplace like Wish, Amazon, Alibaba etc. With all these names already in the market, still new startups are jumping in this online marketplace as this idea is not going anywhere. Let us understand it in a clearer way.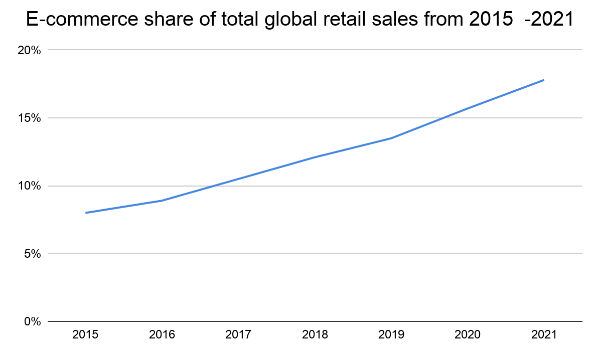 Target Audience for eCommerce Business
Ecommerce is all about purchasing & selling goods via the various electronic channels. Basically there are three, like:
Internet Shops(Business 2 Customers): In this way of selling goods, people can place orders & pay online in order to get products.
B2B(Business 2 Business): In this section, wholesaler, manufacturers & retailers exchange the good.
B2C(Business 2 Customers): In this eCommerce, everything deals between two customers on platforms like eBay.
Facts to Think About
-> More than 80% of purchase happens from smartphone, making mobile app development very crucial for online marketplace business.
-> 85% of the consumers move between big screens & devices to complete their purchase.
-> 25% of consumers do not complete the transaction if they have poor experience while using the mobile app.
-> Increased loading time, decreases the sale chance by 1%.
-> Mobile app development is again important as it makes the sales easier.
-> Android & iOS app development for your ecommerce store creates a positive brand awareness among the audience.
There are many ecommerce mobile app development applications out there who serve the above purposes differently. The number of users on both the platforms android & iOS devices are very high making it a profitable industry to set your foot in. No matter if you're going for android mobile app development or iOS mobile app development, you are surely going to get results if you keep up ingenious work, services & swift mobile app on both platforms.
What is a Wish Marketplace?
Wish Marketplace founded in 2010 was developed by Context Logic in San Francisco. It offers the most cost effective products to its users by collaborating with manufacturers & retailers to come up with attractive prices. The Wish mobile app development was done by Danny Zhang & Peter Szulczewskito. One of the co-founder Peter Szulczewski, is the CEO of Wish.com & also the youngest billionaire from Canada. While developing Wish, the founders wanted it to be Google Adwords for the retailer, & now they are all over the market in the United States. At present, there are more than 100 million customer accounts on Wish with more than 100,000 merchants who are selling more than 40 million items on sale.
The major part because of which Wish is a great success in today's world is the amount at which they sell the products. Wish is able to take off the 50%-80% amount of the item. Another distinct thing about Wish is the items available on its platforms are available with them only, as you can't find these items at such a small price. Wish really started a revolution with its amazing mobile app development in the eCommerce store. Let us read ahead to understand the intricacies of eCommerce marketplace app development like Wish.
Working of Wish Marketplace App
Apart from low prices & bonuses, Wish also relies on impulsive buyers. As they have never ending lists on their platform, which are grouped in various categories. Apart from this the mobile app development of Wish.com is done perfect for android & ios platforms, which users love to follow. So, it is really important to understand how the Wish app works & how does it make user experience so smooth & engaging?
Wish:  It is one of the most visited sites as it has a wide number of products including, clothing, bags, gadgets etc.
Geek Wish: This application is for the users who wish to buy hi-tech electronic devices like smartphones, watches, laptops & other gadgets.
Mama Shopping: This app is developed to curate pregnant women & young mothers who are looking for quality products for their kids. This mobile application includes both baby care products & clothing accessories.
Cute Wish – It's main focus is to serve women & girls with accessories & beauty products like cosmetics, clothing etc.
Home Decor – As the name suggests this app delivers home accessories as it one of the most innovative home decor mobile apps which include world class interior products.
Wish app for Merchants – This mobile app is to make everything easy for the retailers & wholesaler's needs. It consists of unique tools & features making it easy for the merchants to conduct business on Wish.
What Strategies Made Wish a Success?
-> Coming up with large discounts
-> Providing low prices & satisfying quality at the same time
-> Customisation of the site & mobile application in engaging manner
-> Connecting the buyer & the seller with each other, creating a much more transparent process
-> Developing a world class mobile platforms
People often complain about the Wish because of their degraded quality of goods & slow service. Because of which it has gained more than 300k 1,2,3 star reviews on the play store & the app store. Still Wish sits at 4.6 comparing 4.1 of Amazon & 4.4 of Alibaba. All they need to perform better is to enhance the quality of delivery as sometimes it takes 2-3 weeks to deliver the order of people who purchase items from Wish. Still they are making the market a better place.
Features of Wish like Mobile App Development
There are three users:
-> Front-End used by customers
-> Front-End Web Panel used by merchant
-> Admin: Web Based Backend User
Additional Features of a Wish-like Marketplace App
Login Sessions: This section will allow the admin to manage the login bonus for users. It will help in providing bonus to the users who actively use the wish like mobile application. This system captures the information like login sessions of each app user.
Personalization: This feature will help in getting results based on some factors like Browsing behavior, location GPS, API, culture & order history.
Manage Warehouse: Here, the admin helps in managing the warehouse. It can keep track of inventory & its management. Once the order is placed, every step can be tracked in the warehouse.
Shipping: This will integrate API in the shipping system for easy tracking from the source to destination.
App, PWA & Website: With the integration of PWA in the iphone app development gives you easy access on any device.
Multi Currency Support: You can also include Multi Currency Support you can expand your business in many countries at one time. All you need is the integration of API to convert the payment into the desired currency.
Cloud Storage: It will allow you to store data on the cloud. It allows you to access & manage the data anytime, anywhere.
SMS Gateway API: This features allows retailers to communicate with the client via SMS.
CMS Integration: This feature in your android app development helps you read correct information into your systems & know about the systems.
Analytics & Reporting: This is a must have feature in wish like mobile app development due to the increase in competition everywhere.
What is the Monetized Model of Wish-Like Mobile App?
Being an eCommerce business, Wish tackes 15% of the price of each purchase made by the user. Well, this monetization scheme is not the same as other eCommerce platforms like Alibaba & Amazon as they take 15% on top of purchaser's cost.
Required Technology for Wish Like Mobile App Development
Use of right technology is really important when it comes to android & ios app development. It must be engaging, easy to use along with top features to make it a success in the online marketplace. So, the use of the right technology is crucial & needs to be selected very precisely. Look at the below mentioned must have technology in your wish like mobile app development.
-> Real Time Analytics
-> DataBase
-> Cloud Environment
-> Universal Operating System
-> GWT(for powerful programming)
-> Payments
-> Phone, Voice & SMS Verification
-> Push Notifications for easy Marketing
-> Cloud Storage like Amazon AWS, Azure etc for data storage
-> Content Delivery Network(CDSs)
Required Team Structure
For Wish like mobile app development, you need professionals like: 
-> Project Managers
-> App Developers
-> UX UI Designer
-> Back-End Developers
-> Database Expert
-> QA Expert
How Much Does it Cost to Create an App like Wish?
Well, it all depends on the features when you are going to create an android wish like application. The other features which you must consider is the platform, size & complexity of the application.
-> US Based Development: $50-$250/hour
-> Eastern-Europe Based Development Company: $30-$150/hour
-> India-Based Development Company: $10-$80/hour
Let us find about the cost of technical aspects:
-> Technical Documentations: $900-$2000
-> Front-End & Back-End Documentation: $8000-$10,000
-> UX/UI Design: $1200-$2500
-> QA & Testing: $1800-$2500
So for both ios app development & android app development, you need to pay in between $3000 – $6000 if you hire VerveLogic for the development.
Also Read: Turn Your E-Commerce Store into Mobile Commerce App
(Visited 29 times, 1 visits today)