Your Ultimate Guide to Hire Mobile App Developers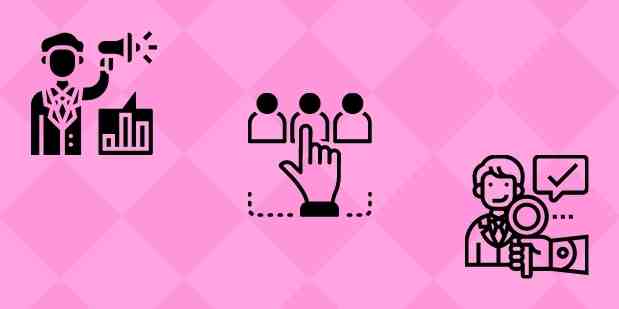 If you have an app idea and looking forward to hiring Mobile App Developers, you are one step ahead of many other people already. It is projected that the app market will hit 258 billion downloads worldwide by 2022. The probability of using a mobile app is higher than that of using a website making mobile apps a must if you wish to grow your business further.
If you wish to hire mobile app developers to create your app, you need to take care of certain steps to hire the best of developers. The app for which you are about to build the app is your dream and making it right is very important. If you do not follow the process and hire mobile app developers who are not up to the mark, you will end up spending more money than required.
Mobile App Developers Hiring Options
When it comes to Mobile App Developers Hiring, there are many options to choose from and you can choose what suits you the best.
Choice 1: Work with Freelancers
If you are thinking to Hire Mobile App Developers, this is the first option that might have flashed in your mind. For a company, freelancers' cost is less than that of in-house developers. You can work with the best people from around the world and there are many options to choose from.
Experienced and self-motivated freelancers can create a website that will help you achieve your goals. There are many websites that allow you to hire mobile app developers that will fulfil your demands.
There are also many problems that come with hiring freelancers like language barriers and time zone differences. Freelancers also work on multiple projects at a given point in time making it hard for you to get their dedicated time to your project. Freelancers are hard to manage and can abandon your project any day.
Choice 2: In-House Developers' Team
You can work as a team with In-House Developers. For this, you can Hire Mobile App Developers and rent an office to work with them. In this option, you will be able to communicate well with them as you all will be under one roof. The development process can be under your control and you will be able to track the progress in the realtime.
This might look like an easy option but it rather is not. Finding the best of people and hiring them is costly. You will need to lure employees to work with you and you will have to compete with large companies. You will also be required to purchase licensed software and set up the hardware. Setting up and furnishing the office is not a piece of cake either. You also will have to hire a project manager if you do not have management skills.
Choice 3: Hire a Mobile App Development Company
One of the easiest and best methods to get your app created is to hire a mobile app development company. If you Hire Mobile App Developers this way With this option you will be able to get the best of the services at reasonable prices. Hiring a mobile app development company saves you from expenses like renting an office and buying professional software for yourself. You also get saved from the hassle of finding and hiring employees that can work best for you.
The only problem that a person can face is the time difference. This can hinder the communication process between the vendor and the mobile app development agency. This problem can also be solved as many mobile app developers provide 24-hour service to their clients.
Why Hire Mobile App Development Companies?
Among all the options available, to hire mobile app development agencies is the best one. It has many advantages over the other options and some of them are listed below.
1. Better Work at Competitive Price
Hiring an in-house development team can be costly. It is not just about the salaries but also the rent of the office and maintenance. On the other hand, when you hire mobile app development firms you pay for the work done. You do not have to worry about paying for their sick leaves and vacations.
2. Find the Talented Developers Available
When you work with an iOS app development company or Android app development company, it is not you who has to worry about finding the greatest talents. When you go for a good app development company they already hire expert individuals who know their work or else the company trains them. Companies encompass people from all areas and all your work is done in one place.
3. Get it on Deadline
Receiving your product on time is of great importance as all the future deadlines are dependent on the development. Mobile app development companies stick to the deadlines and there are usually no delays in receiving your product. Many people hire mobile app development companies and they know their work. Even in the case of unforeseen problems, mobile app development companies know how to fix them.
Some tips to Hire Mobile App Developers
It is no new fact that many people suffer from hiring the wrong people to do their work. There have been many instances in each one of our lives where we have gone through a great loss because of not choosing the right people. Here is a list of some tips that will help you in finding the perfect mobile app development agency for you.
1. Know the Platform of Your Mobile App
Knowing the app platform for your app will make your search very easy. Depending on this you will be able to look for iOS app development companies or Android app development companies. You can also choose to build a cross-platform app that works on both iOS and Android. Here are some of the key skills your mobile app development company must know before you hire them.
–>> Native App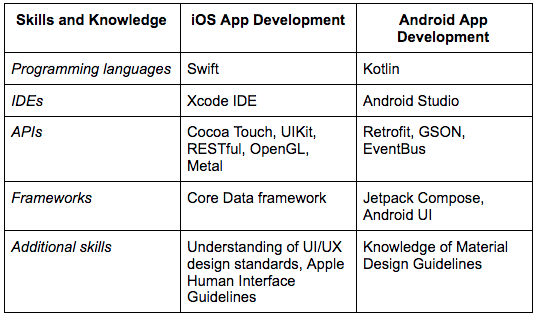 You can choose to launch your app only on one platform and hence you can hire an iOS app development company or Android app development company depending on your needs. Here is a list of key skills your mobile app development company must know of:
–>> Cross-Platform App
Cross-Platform apps have the ability to work on multiple platforms or devices. Hire Mobile app development companies that know how to develop cross-platform apps and have created some apps before.
2. Look at the Portfolio
A portfolio shows more than you think. A portfolio of an app development agency defines their work and answers their credibility. A transparent image of the app development firm will come in front of your eyes upon viewing their portfolio.
For example, VerveLogic is a mobile app development company creating mobile apps for years. The professionals here make sure that the product delivered is bug-free and runs smoothly. You can look at the company's portfolio here.
3. Ask for Reviews from Previous Clients
Fetching feedback from mobile app development companies is a crucial step no one can miss. The reviews section is available online for the mobile app development firms you wish to hire.
At VerveLogic we are happy to have numerous happy clients. We make sure all the needs of the customer are met and they are happy with the product they have received. It would make us very happy if you would visit our Our Clients' Reviews Page.
4. Are They Communicable?
Looking for mobile app development companies abroad can cause communication barriers. For your app to build as per your needs, the key is to make the mobile app development company understand your idea. You can check for factors like their level of English and Time zone differences.
–>> The English Proficiency Index
For the mobile app development firm and you to communicate properly and efficiently, the point of contact must know the English Language. To make the team understand your concepts, it is required for them to understand what you are speaking. With a good knowledge of English, you can avoid misunderstandings between both.
–>> Time Zone Differences
If your team is located miles away from you it can create problems in communication. Scheduling meetings with the team is an important part of the mobile app development. Hire mobile app development companies that are available either 24/7 or at your time. Also, if the companies have multiple communication channels, then the ideas exchange gets better.
At VerveLogic we have 24/7 technical services for clients to make their app function smoothly at all times. The technical support service at our mobile app development company can be availed via instant messages, audio calls and video callings.
Hire Mobile App Developers When You Do Not Have Tech Experience
Not all people who want their apps to be developed are technically sound. But even in that case, the best option to go for is to hire a mobile app development company. Both Android app development companies and iOS app development companies know their work and do not require the expertise of the client.
Which Is the Best Country to Hire App Developers
Since the Internet allows us to hire mobile app development agencies from around the world, you need to know which countries you can choose.
India
India creates about 2.6 million STEM graduates in a single year and its education system has a great focus on Mathematics. Being the second largest English speaking country in the world, it becomes a great choice for all native English speakers. India is the first country that comes to mind when people think about outsourcing for all the good reasons.
Ukraine
Home to the largest number of C++ programmers globally, Ukraine developers scored an average of 88.7% across all HackerRank challenges. The English Language is not widespread in the country but 80% of the IT community speaks English. The time zone of Ukraine overlaps partially with US and UK times and has a similar working culture which can be advantageous.
China
Creating 4.7 million tech graduates every year, China houses many of the fastest growing IT companies. But if you hire mobile app development companies from here it can also have some drawbacks. Out of 1.3 billion people residing in China only 10 million speak English. China also has lax enforcement on Intellectual Property (IP) laws. If you establish clear rules before starting the project these laws can be avoided.
Poland
HackerRank Statistics suggests that the third most skilled programmers in the world can be found in Poland. Thirty percent of the population in Poland speak English therefore communication is not a barrier. North American people need to adjust to the time zones to conduct live meetings.
The Philippines
In the Philippines about 92% of the people speak English removing the communication barrier. This country also has a specialised STEM high school system thereby creating quality developers. But even after reforms, the gap between software developers from here and from other parts of the world is still big.
Hire App Development Company for Your Project
If you want to hire a mobile app development company for your app, choosing VerveLogic can help you build the app of your dreams. Providing Android app development and iOS app development for years, the company holds together its values and integrity.
Also Read: 10 Tips to Hire Android App Development Companies
Tips to Hire an iOS App Developer
(Visited 51 times, 1 visits today)