How to Build a Healthcare App in 2023?- A quick Guide with Cost and Features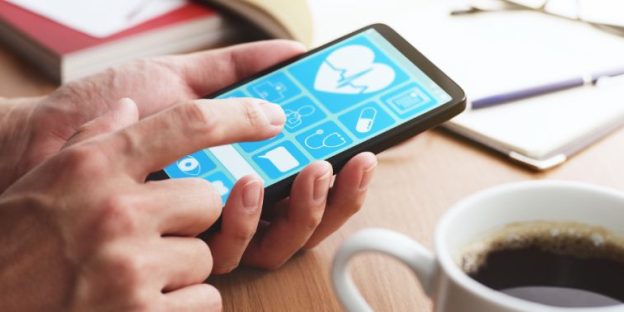 (The blog is intended for business entrepreneurs, startups, healthcare app developers, health and fitness freaks, and for someone who has major goals for healthcare, and wants to learn more about it.)
We're heading into the year 2023, and health concern is one of the primary goals we would have.
If you're an entrepreneur or health freak, or somebody who is always cautious about health then you agree with my words.
And why not!
Self-healthcare is one of the most primary things we love to do without fail. Today, not only startups, or owners; health-pro individuals are more interested in participating in the healthcare solution manufacturing industry. And this is nevertheless an end.
And hence the industry of healthcare market is not limited to one category of people. Businesses are interested in giving benchmark solutions to people.
The healthcare industry is not limited to medicine only. Are you misinterpreting the term "healthcare" with "telemedicine"? Healthcare is not similar to Telemedicine.
Healthcare covers the entire spectrum of the medical industry not limited to telemedicine only. Healthcare apps are the broader scope of telemedicine. It covers all the things which are required for patients. It is to determine the sleeping time of a patient, how much quality of sleep, diagnose their medications, prescription, diet, next appointment, measure heartbeat, pulse rate, etc.
Recently the healthcare industry is focused on different areas to cover every benefit that a user requires from the app.
Have you seen the new epitome of categories in healthcare come forward like Lifestyle and health tracking? We have an entirely different blog dedicated to fitness and health. So we will not discuss it here.
After the pandemic, people are more focused on their bodies and health activities than ever. They do not want to visit the doctor daily. They need a comprehensive solution to give everything for their health benefit in a single pack.
See how: Why is the Medicine Delivery App going to score big in this COVID-19 phase? And probably that's the reason why they want a solution for them.
Foreseen with that fact, if you are a business leader or startup who wants to build a healthcare mobile app in 2023 for patients or users, then you are in the right place.
For your assistance we have simplified questions with us, maybe you have one of them.
Questions:
What is the Healthcare app development cost? 

What makes a good health app?

What is the Healthcare app development services tech stack? 

How to develop Healthcare mobile apps for patients? 

Is Any Healthcare app builder in the market?
(Although there are plenty of app builders in the market, I would suggest you go for custom app development from scratch.)
If you have any of the above questions, don't worry, in this blog we are going to answer them.
So without a delay, let us dive into the complete learning of the healthcare app development process. 
Definition of Healthcare App Development
A healthcare app development is the process that is required to make a feasible health benefit app with all essential features and technicalities. It is the technology that meets with telehealth.
With the help of the healthcare system mechanism now, it is possible to transfer quick x-ray scans, video consultations, distant assistance and education, and moreover social caring. Basically, healthcare is an umbrella of distinct solutions, like telemedicine, health surveillance, research, education, public caring, etc.
The Healthcare app is used by doctors, professionals, counselors, patients, and health freaks. For everyone, app features are different. Of course, they have uncommon demands and expectations from the dedicated app. 
Doctors:

a doctor is primarily looking for features from a healthcare app like appointments, patient details, staff, medicines stock, etc. 

Patients:

a patient is looking for slot booking or appointment with a doctor, chat with a specialist, medicine bills, etc. 

Specialist counselors:

a counselor has a unique motive to serve to the heath bies, with features like connect with the user, consult on demand, etc. 

Health freak or user:

has a primitive goal to take care of his fitness and health. Looking for features like a calorie counter, connect with a nutritionist, diet preparation, etc.
The domain industry is outbreaking and impulsive to deliver comfortable solutions to both patients and doctors.
Talking about the figures, the healthcare industry is fortunate for valuable solutions to the coming budding entrepreneurs. Over to that, the mHealth solutions are highly speculated and upscale the revenues to $105.9B.
mHealth solutions are without a doubt simplifying our lives. It comes with unique solutions that promise patients and doctors to connect 24*7 without any interruption.
What else would you wish for from your health companion? 
Healthcare App Role in Medical Industry
Healthcare apps is not only focused on the medical industry. It is a vast rich present it is associated with. It is domain to different industries like offices, banking, hospitals, and others.
We've already discussed healthcare apps. Now let's understand to whom the healthcare app solutions are beneficial.
In the little talk above, we have mentioned healthcare services. 
Let's have a separate discussion here.
Healthcare app services are classified into mainly three types:
Doctors 

Patients 

Medical admin staff
Let's take a close look at both categories.
For Doctors/Professionals/Consultants:

 
For doctors, the healthcare app comes with many features. The app is capable of delivering services like monitoring the health of patients, managing staff, appointment scheduling, and tracking the database of medicines, records, pills, risk assessment, e-prescriptions, and dosage intake. 

Track daily medical data of patients [

How to Develop a Health Tracking Application for Women?

]

Remote assistance 

Effective workload distribution
Improved healthcare assessment 

Smooth process to connect with a specialist (Self-service kiosk)

Faster payment solutions

Remote assistance

Cost efficient 

Prevention is better than care; Update and be aware of health issues and their solutions
Bill 

EMR/EHR

Doctor and nurse marketplace 
Difference between Healthcare App and Medical App
Medical apps are a subset of Healthcare Apps.
There is much to focus on and cater to healthcare apps for the users. Healthcare is related to both medical and non-medical industries.
Healthcare apps are the kind of apps that focus on head-to-toe, entire applications and services to patients, health freaks, and business leaders. It claims actually the medical information about the user, who is looking to manage his/her health on the basis of medical data. There are many professionals who want to use healthcare platforms to share their health information and ask for expert opinions.
Medical apps are, however, more focused on the treatment of patients who have serious illnesses. The patient can track their health record and intake of drugs based on the prescription.
So as you are sure to know the difference between healthcare and medical apps, we have distributed the below types of healthcare apps. 
Types of Healthcare Apps
Here in this section, we look into unique categories of healthcare apps.
They are as follows: 
Medical diagnosis apps 

Health record and tracker apps 

Medication management apps 

Remote monitoring apps 

Disease management apps
Health activity tracking apps 

Diet or

recipe apps 

Fitness or

workout apps

 

Lifestyle apps

Stress management apps 

Health counseling apps 
Use-cases of Healthcare App
To create the most effective app for healthcare, as a business owner, you need to know in-depth detail of the domain industry, its trends, and complexities.
So here we are coming up with important use cases aligned with the healthcare app industry.
Healthcare Research is a hot topic for doctors and professionals in the era. There is so much to research for solutions in the industry. The data helps to evaluate better results for patients and users. And finally will improve the user experience on the platform.
Electronic health record, EHR 
The EHR-based app collects patient data, analyzes it, and stores it in the database. This helps experts to examine the patient's health effectively.
The eRx medical healthcare solution helps to quickly send e-prescriptions to the patient. This can easily regulate the entire medical health ecosystem.
The healthcare counselor applications have numerous benefits for the healthcare industry. Counselors are professionals and specialists who are experts in spreading their knowledge and curing users with the mental relaxation tactic. They can pick any category in which they have the expertise and start speaking out to the world with mobiles.
Reminders in any way like SMS or emails reached the user app, and update the user with important updates. These featured apps are used commonly by hospitals to cut down the extra costs.
Health Information Exchange, HIE
HIE is a broad category that understands a patient's health, and tracks body temperature, pulse rate, blood pressure, etc to bring them better life quality. When a patient is just allowing the permissions to vital configurations, the app automatically syncs the data with the hospital system records.
Pharmacy retail solutions 
These softwares are used to cater pharmacy deliveries to hospitals. The entire ecosystem manages medical regulations very efficiently. 
Healthcare App Ideas you can start with 
Before you start to develop the healthcare app you need to understand and acknowledge the ideas which are already existing. Take a broader look at it. There is a range of similar solutions available in the play store. For your convenience we are here today, to talk about a few of them. You can take anyone as your reference and start building your healthcare app.
Remainder apps are best for patients, doctors, and users who are very busy in their lives. They are likely to forget about important alerts like taking pills, monthly doctor appointments, measuring blood pressure, diet notifications, etc. Such kinds of apps are interacting with users and suggest actions to perform.
You can make your own healthcare app while introducing new alerts and updates in the app.
Doctor-on-demand or Appointment apps 
Another opportunity you can take for your app-building is the doctor-on-demand or appointment app. These apps give urgent and easy communication between doctors and patients. Remote assistance facilities can save many lives, so this kind of app is a big platform for you to step into the medical industry.
For your reference, we will discuss these apps in top medical apps.
Fitness industry is in huge demand in 2023. After the covid effects, one thing that comes as a major transformation is the mindset of people. Today, many fitness wearables come into account that engages fitness enthusiasts to develop healthy schedules and lifestyles.
People are more focused on their health and need a way to engage in good health habits. Fitness apps are something that helps users to monitor their health. The app has its own advantages. Like tracking calories, diet prep, count steps, exercises, intake nutrition, heart-rate monitor, consulting fitness experts, etc. 
Top Medical Healthcare Apps
Congrats you decided on your category to create the healthcare app. Now you can find out below a reference to the different top and unique medical healthcare apps. 
These apps are exceptionally well and satisfy the demand of the medical industry.
So without a delay let's check-in.
VisualDx is one of the top diagnostic apps that claim the best result for a user's health without any interruption. The app is integrated with the latest ML algorithm that uses the rich dataset of patient health libraries. 
Get access to the most accurate information about the patient, 600+ calculator tools and risk scores, review expert disease content, check drug interaction, and other treatment information. The Epocrates gives quality data to doctors and professionals with privacy regulations to ensure maximum health benefit to patients.
The Medisafe facilitates patients to easily manage their daily medications. The app focuses on tiny things of the patient to secure health conditions. The patient can comfortably book an appointment and ask for a quick consultation.
As the name itself, MyFitnessPal is focused on the fitness and health of its users. Here the user can track calorie intake and nutrition to meet his goal in the estimated time. The app helps users to create their manual diet recipes and balance their eatery habits.
Steps to Develop a Healthcare App 
With the increasing demand for the healthcare market due to the rise in many factors like mobile, m-health apps, and wearables. 
Identify the market first, before anything. Research the areas where already similar businesses are existing. Scrutinize about their services and products which they are already selling out. How their healthcare apps are doing, and identify any gaps they have.
Conduct a survey and tick mark the below list:
What kind of target audience?

How is the performance of the target audience? 

Resources required to develop the healthcare app 

Who are the strong market competitors and their weak sides? 

Number of patients with chronic disease in your area? 

People and enthusiasts who have obesity issues and unhealthy lifestyles?

Idea
After the research process you have come across plenty of ideas and thoughts to start with. This is the time you should decide which idea you are going for. 
The question is to whom we're going to serve our solutions. Who are our target audiences? What the user is expecting from the app?
The healthcare app market has flourished with lots of solutions. They have different perspectives and audience categories to whom they fill their ointment.
The whole idea of the app is to cater solutions for everyone, not leave anybody. Your motive is to come up with a wholesome idea that gives service to doctors, patients, admin, staff, vendors, and health freaks.
For better analysis of your idea, you can use tools; 
Google keyword planner

Google analytics 

Google Trend 

Tableau

Planning
Study about your audiences, from where they have come from. Know about various diseases like bulimia, mental disorders, etc., and find out which disease most people are suffering from.
Or for more insight into the disease, you can conduct an interview or survey with the people who are suffering from it and the health practitioners. Ask their general questions with the context around your app idea. And then start planning for the broader vision of the idea.
Get validation whether you move with the idea or not. Proper planning on your idea is a very necessary condition for your business, which can only justify your goal and help others.
NOTE: use the google keyword planner, to pick the right keywords and the right audience. The person who has no disease is less interested in downloading your app. So accumulate your app idea with the solutions that are important and for the majority of audiences.
Which healthcare solution you are going to cater to your audience? Whether the app type is possible to develop or not? Depending upon the app type, estimate the cost, and time required. 
There are various categories to fill your business appetite, like medicinal apps, doctor on-demand, fitness apps, nutritional and diet planning, etc from which you can choose from. 
Once you have enough data and planning, you should start preparing for SRS. It is nothing but the technical documentation of your planning of app type. Which you hand over to the app development team. So add all the pinpoints required to prepare it. Once the SRS is prepared, move to the next step which is to develop the MVP.
MVP is nothing but the brief outlook of your healthcare app. It is the prototype prepared by wireframing and features.
We are sure at this stage you have enough data to support your business idea to turn into reality.
One more thing if you have an MVP of your product, you can entice funders to invest in your business idea. This will also give you more insight into your app so that you can improvise the app where it is lacking still. MVP gives better opportunities for your final product to come onto the ground.
Design of the mHealth app is the most important step which ensures whether you are a hit or fail. Your healthcare app design should be just a perfect combination of features and art. The design must be awesome and feels friendly to the user. Inside the screens, there are enough places to interact with the app.
If you reached this stage, I'm happy you're really serious about your app. 
Development is the final step for turning your app idea into reality. You should interrogate every point from the previous stages into the app development.
As mobile app development is a crucial stage, you require new-age developers with bright minds, you are capable to turn your table on.
While developing the app ensure the protection and safety guard of your users. Taking this fact into account, you should introduce HIPAA compliance under your app idea. This guarantees a safe data presence on your platform. No more user or patient data breaches to third parties are unnecessary.
Once you're at the end of the funnel of steps of healthcare app development you should cherish this. 
The next yet important thing is to decide the cost of healthcare apps.
Below we'll guide you on how to decide the app cost.
So let's check out. 
Cost to Develop a Healthcare App 
The cost factor is very important for the app development process. The final cost is decided on the basis of a number of factors like the complexity of an app, technicalities, features, third-party integration, location of developers, etc.
Sometimes in the middle of a project, you have come to know that your cost is raised from your pre-decided bar. So what you can do is hire an outsourcing company well equipped with technicalities and understanding to split your tasks. Or if you already have a capable team to handle major roles, but need a single specialist to guide you, and snatch you for achieving your goals, you can hire a freelancer.
Your app is your soul comes to reality, you can't step back with it later. So add some fresh and unique features like an Interactive dashboard for quick connection of user/patient with UI.
Even if you are a business owner and hardly know much about coding, that's ok. YES. Honestly, for that you can hire a team or go with other options we have already discussed. Don't stick too much with that. Zero coding knowledge is also acceptable but what is not acceptable is your in-depth knowledge of the healthcare industry.
Moving onto the suggestions, let's encounter the price required for every feature you want to add to the app and then the final cost.
Let's estimate the price for a healthcare app that beholds every crucial feature in it.
Table: Price estimation for healthcare app 
| | |
| --- | --- |
| Feature  | Price in dollars |
| Doctor's profile | 50 |
| 2. Geo-location | 200 |
| 3. Cloud Storage  | 80 |
| 4. Chat  | 180 |
| 5. Push Notifications  | 100 |
| 6. HIPAA compliance  | 220 |
| Total Cost | 830 |
The approximate cost for healthcare app development is a bit high around $55k. For the advanced version, like if you want to introduce AI-integrated solutions for healthcare apps then the cost would rise accordingly. 
What technical factors are required for Healthcare App Development? 
[The app idea is for doctors-patients, and based on that we have here compiled healthcare technical features exclusively for the medical industry]
For healthcare app development, your step-in is crucial and you should pay extra attention to it. As we have already discussed use cases and top healthcare ideas so you have got enough room with healthcare ideas. That makes it easier for you to find the technicalities and technologies you can add.
Here are a few technical factors that you should add. 
With the healthcare app you always have the responsibility to deliver safe and risk-free solutions to your users. Always ensure your user data should be under full-proof security.
Apart from that, different countries have different security legislations, so you should take care of it.
HIPAA (health insurance portability and accountability) compliance integration is necessary inside your app. They vary for different countries and territories. So let's briefly check out some of them, and how their things work.
For USA:

here HIPAA comes under the

1996

act, which states that neither information of a patient is shared with anyone without their consent. Another one is PHI, protected health information, where user information is liable to share till a need with proper protection; to improve health services and facilities.

For EU (European Union)

: here GDPR guidelines are considered before creating a healthcare solution. ISO and NIS are the privacy policies that should be coagulated at the time of development. 

Other countries like the UK, Canada, and Asian countries have their protection for

data privacy

.

Tech Stack 
The right implementation of technologies is very crucial for any app structure. As the healthcare app industry has wide functionality, features, technologies, dependencies, integrations, and much more.
So what are the unique technical stacks required for healthcare app development, let's have a look?
Technical functionalities  
Technologies 

Front-end languages

Android: Java,

Python

, JS

iOS: Swift 

Cross-platform: React Native and Flutter  

2. Back-end languages

ROR ruby on rails, PHP, SQL

3.

Database

MongoDB, Mysql

4.

Frameworks 

Laravel 

5. Third-party integrations

EHR, video calls, imaging software, and payment gateways

6.

Cloud storages

 

Amazon AWS

7. Server

Apache or NGINX

8.

Video streaming

engine

Wowza streaming engine

9.

IoT

platforms 

AWS, Watson
The healthcare app should be rich with only the right features. Irrelevant features will only increase your app's cost and there's a chance to lose your audience.
So here are the top features you should add to your app.
This feature helps to access a list of doctors quickly. The profile is available with full biodata of doctors including his picture and clinic address. It gives trust in the patients in the specialist. The app promises to connect the patient with the right doctor.
It is a feature integration that requires permission from the user. The feature helps the user to find the nearest doctor. Users can apply filters to pick a radius or range to find a list of doctors. 
The chat feature helps to connect and chat with doctors at their available time. It develops trust in the user, before meeting the doctor physically.
With this feature patient quickly books their prior appointment with doctors. It saves the user's time.
Find the nearest medicine vendor 
The feature helps the hospitals to find out the nearest medicine vendors when they are short of medicines or pills.
Push notifications for daily recommendations 
Notifications are important for alerts and updates. Sometimes users may miss an important update. Users can always choose to "turn on" only important notifications.
The calendar scheduler feature is to help the doctor with commending their meetings and patients meeting with the doctor.
Like features, third-party integrations are equally important. Here security concerns are also important.
You must provide a secure payment channel to your users, so they can transact their money without any hassle.
With the analytic tools, you can check detailed analysis of your healthcare app. It is important for you to find out whether your solution is armor in the competition. Which problems are in demand and whether you solved them or not? 
Google Analytics is the best tool.
Other analytic tools are; 
Wearable device integration 

Social sharing integration

Appointment management

Video tutorials
Every healthcare app is surrounded by thousands of users' and doctors' data. So it is really tough to manage it on a local server. For this advocacy, you need an entire online storage platform, where the data is easily accessible.
With this knack for features and integrations, I'm sure you are good to enter the healthcare industry. 
Future Trends in Healthcare Industry
The healthcare industry is so diverging, in recent years it is snatching its horizons to the top. The world always demands great solutions from this industry.
That is the reason we can say, the future of the healthcare industry is very demanding. 
The latest technologies enable developers and businesses to come up with top-notch healthcare solutions.
AI:

new algorithms assist the healthcare solution with

AI

for better solutions. 

IoT:

robotic treatment of patients, 3d wearables, and many more features can perform with IoT.
Know more: How the Internet of Things is Working in the Field of Healthcare?
AR/VR:

advanced remote solutions can enhance AR/VR.

Blockchain:

All records of patients remain safe inside the ledger, blockchain is an aisle in the industry.
Why VerveLogic for healthcare app development services?
Verve Logic is known for its commitment and services, more than a decade in healthcare solutions. We have accumulated some of the best web and mobile app developers that bring innovation and quality standards.
Match with regulatory standards:

our expert developers ensure quality services to the healthcare sectors. 

Privacy and safety:

we never compromise with safety in our products. We follow HIPAA standards to meet your healthcare solutions. Biometric authentication, SSO certificates, and other security measures are taken care of by our developers. 

Completely transparent

: we follow a transparent process to develop any application or software for business owners. 

Rich healthcare industry knowledge:

our developers have high healthcare industry knowledge. 

Strong technical stack:

Our developers are self-motivated and intervene with the latest technologies like IoT, Big data, BI, etc.
Above all, we have a rich design team that not only creates awesome designs but is also equipped with modern artifacts and fast UI/UX knowledge. This will take your business solution presented to the next level.  
Conclusion
Yet the question "how to develop a healthcare app in 2023" is quite complex at first, but I think we have discussed everything that is required. We have come to know that there are thousands of healthcare solutions already present in the market. But we clearly distinguished the broader healthcare sector into categories. In this guide, you get to know about everything in one place.
Now over to you, I think you get enough motivation and zeal to start working on your idea. Don't lose faith, even with the existence of many platforms. You have a unique identity and market to start developing a comprehensive by-product for the medical industry.
Connect with us, for more consultation. 
FAQ- Frequently Asked Questions
How much does it cost to develop a healthcare app?
The cost to build a healthcare app depends upon the feature implementation, integrations, complexity of the app, development team cost, building infrastructure, and others. So the cost roughly comes to $45k-$55k. 
What will be the time taken to complete the healthcare app development process?
The time required for healthcare is around 4 to 5 months, depending on the feature set, design, and technologies introduced. 
How fitness is related to health? 
If your body is fit, it is a sign of good health, which means you are less susceptible to disease than some ill person. A fitness healthcare mobile app is a perfect regime that aims to meet your healthy goals daily.
(Visited 92 times, 1 visits today)