How to Make a Recipe App – Cost and Features
During the lockdown, people cooked a lot. From cakes to multi-cuisine dishes and weight-watching healthy meals, people cooked several dishes at home to bring a smile on their children's faces and satisfy their urge to dine out (as we used to do before 2020). Also, everyone took good care of their health and immunity by eating healthy.
Why go out if you can prepare a scrumptious meal at home? The google searches for recipe apps rose significantly between 2020-21 as not only children but adults were also starving for restaurant-like food at home. As a result, apps like chef tap, kitchen stories, tasty, Fsquad, weight loss recipes, etc.. rose to fame in 2020.
If food is your genre then recipe apps are your saviors. Food businesses with the help of the best app development company have come up with some feature-rich applications having multi-cuisine recipes that are well categorized and packed under each tab. Such apps proved to be a game-changer for them.
The comprehensive deals with everything you need to know about a recipe app – market stats to benefits, features, cost, and revenue model. So stay tuned…
Table of Content
=> Recipe Apps – Important Stats and Figures
=> Benefits of a Recipe App (for Users)
=> In-Built Features of a Recipe App
=> What is the Cost of Building Recipe Apps?
=> How You Can Earn from Your Recipe App?
=> Popular Recipe Apps To Get Inspired From
Recipe Apps – Important Stats and Figures
With a sudden surge in app downloads in 2020, major players in the recipe market like BBC Good Food (UK), Tasty (US and India), Cookpad (Japan), and Yum Recipes (India) went on doing a great business.
With the commencement of nationwide lockdown in 2020, In India, 69% of the recipe app – Tasty downloaders used the app more frequently than the last week. A similar hike in usage was seen with Chef Ranveer Brar app (65%) and Yum Recipes (62%).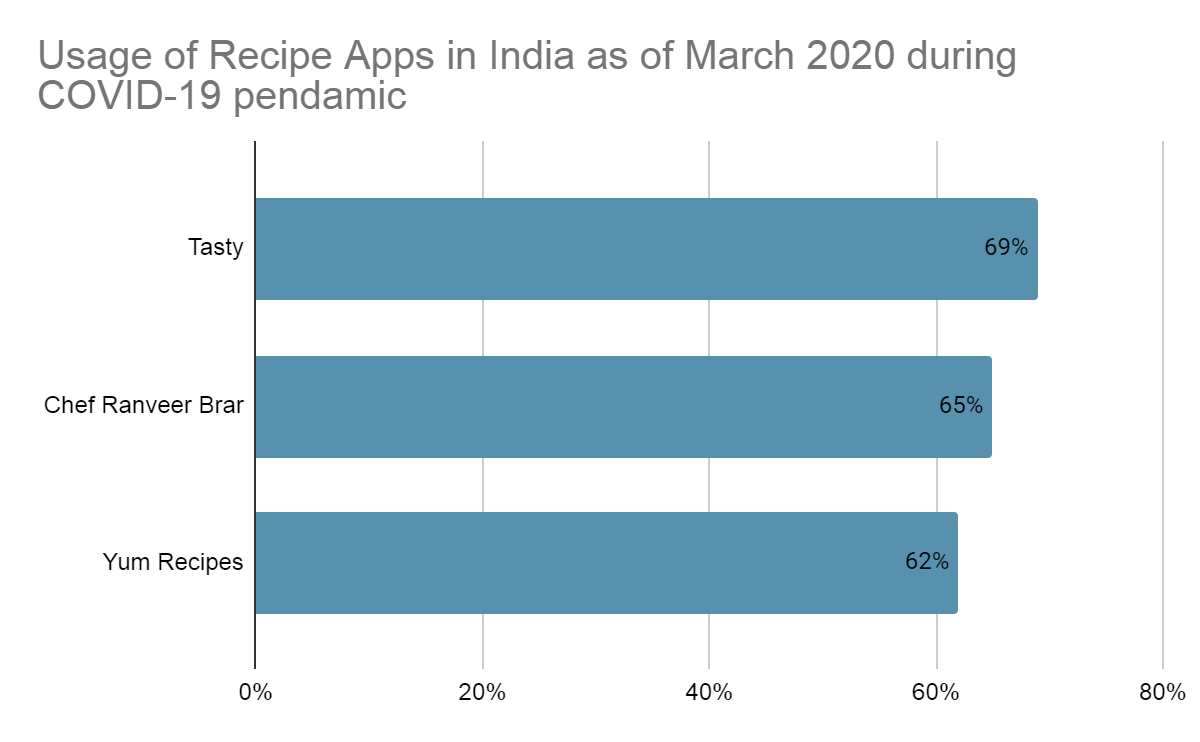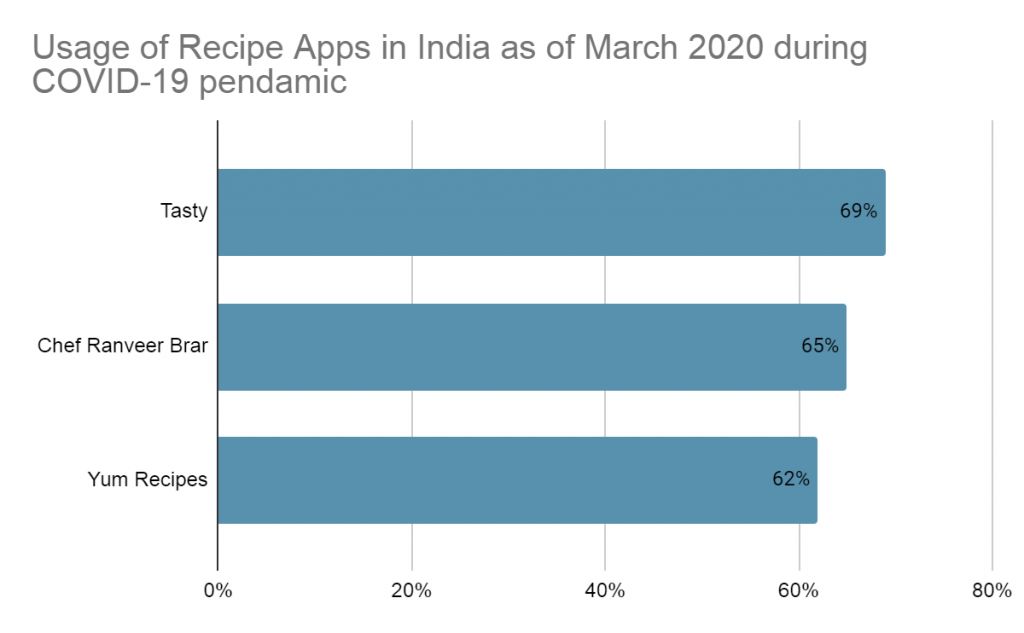 (source: statista)
Currently, there are more than 400 million active iPhone and iPad users globally out of which if 5% are using your app i.e. 20 million and out of these 20 million if 10% are making an in-app purchase of $1 (i.e. 2 million) then your revenue from the app is likely to be around 2 million dollars.     
Enhance the user experience for your premium users this will help you maintain your goodwill and retain your loyal clientele lifelong. 
Benefits of a Recipe App (for Users)
There are a lot of benefits of recipe apps provided that you have the best one on your smartphones. You can also think of a USP (Unique Selling Point) for your app and discuss it with an app development company.  
1. Multi-cuisine recipes are available under one roof.
2. There are step-by-step instructions to prevent you from any misguidance.
3. The ratio of ingredients is given.
4. Top-notch HD video tutorials with written guidance as well.
5. Some apps display the average nutrient content in the recipe.
6. Some apps facilitate home delivery of cooking ingredients (a perfect add-on).
7. Some robust platforms let users communicate and share their recipes with pictures/videos on their apps.
8. Recipes of different countries/continents are categorized under different tabs to facilitate a simple search.
9. You can do multi-tasking in case you want to prepare a meal and a dessert together. Both the recipes are easily available on the app.
10. Apart from multi-cuisine, some apps have more advanced filters like health, season, taste, location, etc.
In-Built Features of a Recipe App
There are a lot of features in a recipe app that makes the life of the end-users easy. A feature-rich app is the first step towards a great user experience – if your app user finds some outstanding features in your app he/she will like to explore if (even if it asks for in-app purchase).
Basic Features of a Recipe App 
| | |
| --- | --- |
| Signup or Login | Signup and Login are needed for user's privacy and to give them a personalized experience. The signup page has to be simple, seeking basic info like name, email, or contact and address. Let them signup from their social media account as well.   |
| Profiles  | Let your users create a profile where they can share their bio with their food likes and dislikes. Also, you can ask them to upload their personal recipes onboard if they wish to share their skills.     |
| Search Bar | As the name has it, the search bar helps the users to find recipes under different categories (as per their mood).  |
| Recipe List | A sub-menu or a list that occurs as soon as the user selects the tab. Users can choose from hundreds of listed and organized recipes as per their mood and preferences.  |
| Images  | Under or above every recipe instruction you can post images of scrumptious meals to give your viewers an idea of how the dish will look when it is prepared.  |
| Save Button | The app must have a save button in case the user has to prepare the meal later or is planning to make the same meal again in the future.  |
| Personal Notes | Let your users customize the dishes by jotting down some quick changes under their personal notes option. For instance changes in flavoring, etc.   |
| Ratings and Reviews | The feature allows the users to rate the recipes and simultaneously write reviews. Please note, reviews of your current clients will speak for your app's future sales.  |
| User Profile Settings | Allow your users to make changes in their profiles as and when they want by introducing a profile setting option. Make sure the profiles on your app are password protected.  |
Advanced Features of a Recipe App
| | |
| --- | --- |
| Read Content | Apart from cooking, give your users other reasons to access your app. Make your app engaging with reading content (blogs/articles, health tips, e-books, etc.) |
| Advanced Searches | Apart from some basics, introduce some advanced filters to help your users get the best results (related to their mood for the evening).  |
| Subscription | The option is a boon for you and your audience. While you get to know your loyal audience, your audience gets updates on new recipes and videos.    |
| Nutritional Facts | Nowadays people are becoming conscious of what they eat, especially those who work out daily or are on a strict nutritional diet. The app giving nutritional facts and the nutritional content under each recipe is a bonus.   |
| HD Video Tutorials | There are certain recipes that are difficult to follow with just the written procedure, the HD video tutorial shines under such circumstances. Let the users watch, download the tutorials, save and share them with their friends.    |
| Print  | Another advanced feature that can also become your selling point is the print option. Allow users to download and print the recipe instead of stressing their eyes on small gadgets.   |
| Door-To-Door Delivery | This is the most sought-after feature in the post-COVID era. If the user does not have ingredients available at home, let them order online. The listed items on the app will be made delivered at home.   |
| Communication  | Create a portal through which people with similar tastes in food can communicate with each other. Not only that you can create a space for friends and family to connect and communicate about recipes.  |
| Meal Plans | Let your app users plan their daily calorie intake by selecting the bunch of recipes to be consumed in the day and at night. The feature is the sure-shot way of retaining your valuable customers.    |
| Build Communities | Let your users interact and share their tried recipes with people having similar taste buds.  |
| Push Notifications | Notify your subscribed app users about new updates in the app or new recipe uploads via push notifications.  |
| Quantity Calculator | With this feature in hand, users can easily measure the quantity they need per serving. Under the umbrella, you can let them adjust the servings they wish to prepare. This will avoid food wastage or scarcity.   |
Please Note: You can also introduce in-app purchases for your app's premium features. Explore… What is In-App Purchasing and how you can monetize your app using in-app purchases?
(source: thebestmobileappawards)
Features for Admin Panel
| | |
| --- | --- |
| Login and Dashboard | Secured with a user id and password, the entrance to the admin panel has to be through admin log-in. As soon as the admin is logged in he will see his dashboard showing various back-end proceedings of the app.    |
| Managing Subscription | The feature allows the admin to manage subscriptions linked with user accounts. This section also helps the beneficiary to  |
| Review and Earning Controls | With the help of these features, the admin can read the reviews posted by the users and manage the earnings from in-app purchases.  |
| Content Management | Admin can easily post and manage the content on the app with the content management feature.  |
| Notification  | This is the feature through which the admin shoots customized notifications to its user base about updates and new recipes.  |
What is the Cost of Building Recipe Apps? 
Well, one cannot estimate the exact cost of developing the recipe or cooking app. The cost keeps on fluctuating from preference to preference. The cost depends upon app design, complexity, feature integration, OS platforms, web-app protocols, implementation of advanced technology, size, and functionality. You can always approach the best app development consultancy with your ideas and requirements of the cooking app and have a detailed discussion including technology usage and cost.
The work never ends at the deployment of apps on Playstore or Appstore, the app needs to be maintained for new updates and better performance. 
The cost of building an MVP (Minimum Viable Product) of the cooking app can be around $3000 and based on its complexity it can level up to $15000 or more. Also, budget variations depend on which app development agency you approach, so choose wisely.
If you are a resident of the UK or US, you can opt for "offshore outsourcing" which will significantly lower your costs at the same time giving you the complete worth of your investments.
How You Can Earn from Your Recipe App?
1. In-App Purchases
This is the most sought-after earning strategy from a recipe app. You can introduce a bunch of premium features that add value to the user experience and the features will be unlocked upon paid subscription. Give the choices of both monthly and yearly subscriptions. Users can purchase content, block ads or upgrade their app with more recipes.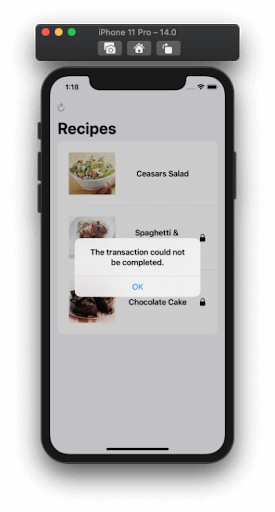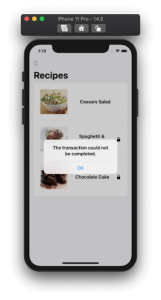 2. Promotional Ads
As smartphones are the demand of the era, every business is lodging to launch an ad to promote their services. Leverage the demand by advertising your affiliate's products or services. Here you can induce the Pay Per Click (PPC) technique to earn.
3. Freemium
Have a paid extension of your app. If the users like your free version, they are most likely to download the paid version to get access to advanced features.
4. Sponsorship   
Not initially but eventually, if your app gains popularity among your community then you can also approach sponsors who will re-design your app to match with their brand. Their brand will be visible on your platform and you will get a sponsorship fee or a good share in the revenue of the brand.
Popular Recipe Apps To Get Inspired From
| | | |
| --- | --- | --- |
| App Genre | Purpose Served | Examples |
| Collection of Recipes | Recipes from top chefs under one roof.  | Yummly, Tasty and BBC Good Food  |
| Meal Planning Apps  | Plan your weekly meal and get the recipe with nutrient content in one app.  | Mealboard and Mealtime |
| Pantry Application  | Want to make something with the available ingredient? Get the recipe for available ingredients.  | Supercook and Big Oven |
| Healthy Cooking Apps | Weight watching recipes for people who want to have a specific diet.   | Sidechef  |
| Recipe Sharing apps | Share your own recipes and let others try them out too.  | Tender, Foodgawalker.  |
| Recipe Cost Calculator  | Acknowledge the servings and calculate the cost for making the dish to avoid wastage of ingredients.  | Fillet for Chefs |
| Grocery Shopping App | Door-to-door delivery of groceries so that the mood doesn't get spoiled due to the unavailability of ingredients.  | Wallmart Grocery  |
1. BBC Good Food – iOS and Android
Inspired by Good Food magazine, the app has all the recipes that are covered in the mag that has been tested and appreciated by the food critics. The app is a full-fledged network of the like-preference audience who share their reviews below the recipes to save you from any pitfalls.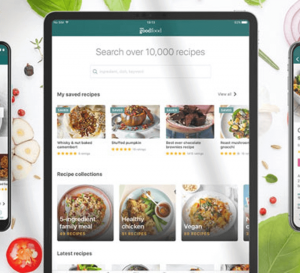 (source: BBC Good Food)
2. Tasty – iOS and Android
Prioritizing the community model, the app has hundreds of recipes that are focused on communities. The app is an extension of the website Tasty which is also accompanied by a youtube channel under the same name. Tasty claims to be the 'world's largest food network' which is quite justified as it has a four billion follower strength on Youtube.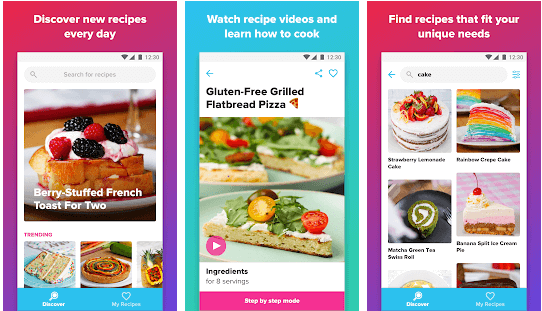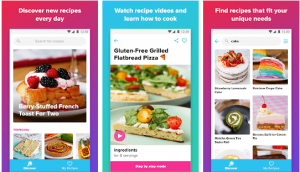 (source: playstore)
3. Paprika – iOS/iPad and macOS
All under one roof. Paprika proudly owns the collection of almost all the worthwhile recipes uploaded on the internet – whether it's a food blog or a YouTube video, Paprika has them all in one place for your easy search.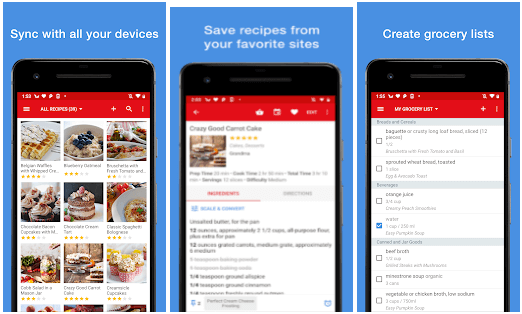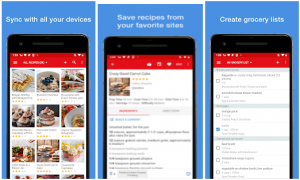 (source: playstore)
4. Yummly – iOS and Android
The tailor-made app for your taste buds, rather than giving generic suggestions Yummly comes up with some customized recipes based on your cuisine preferences and favorite food. The app asks you about your food preferences in the beginning based on which it derives personalized food suggestions with recipes for you.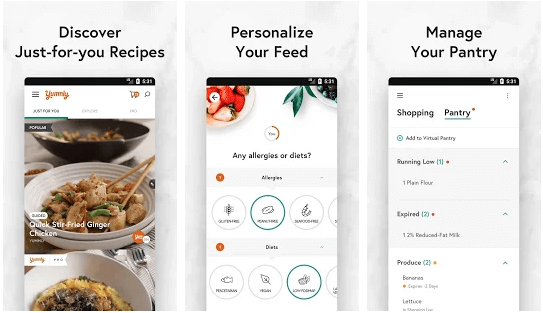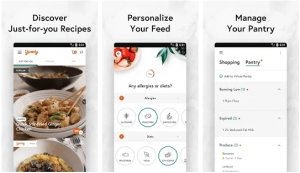 (source: googleplay)
Conclusion
In the post-COVID era when people are a bit more conscious of eating outside, the home cooking apps are a boon for anyone. As the craving for restaurant-like food is never-ending, people will always try to replace something from outside with the replica made at home.
Not only this, foodies will go on exploring multicuisine dishes which will never let your app halt. If you are planning to invest in a similar app, discuss your requirements with us. Let's talk..!!
(Visited 129 times, 1 visits today)