Telemedicine App Development – How to Develop a Telemedicine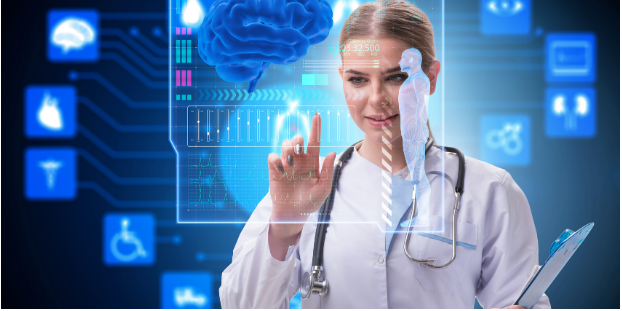 If you are thinking of creating a telemedicine mobile application, then that's amazing. Why? because it's not always possible to run from chamber one to chamber two, either to collect reports or visit a doctor in terms of your physical health and needs. Developing a telemedicine application development company will thus, on a very large scale, prove to be very beneficial to not only the greater masses, but also yours, in terms of your company's growth.
However, if you are still sceptical about the advantages you might come across and be subjected to, then this is for you:
No transportation costs involved
There is zero involvement of costs in relation to transportation when the consumers are referring to an online telemedicine application portal. As compared to them going practically to the doctor with the prescription from chamber to chamber, the telemedicine application reduces all the stress and puts forward medical requirements directly at their doorstep.
Reliable
Telemedicine applications are super reliable and flexible in terms of the deliverance of the service to the consumers. Appointments can happen at any time as preferred by the consumers leading to the satisfaction of the consumers who will use and refer your telemedicine application to countless others.
Accurate medical records
A telemedicine mobile application keeps a record of the number of times the patient has referred to certain doctors, the number of times the patient has ordered his medicinal requirements and so on and so forth in regards to the patient's data.
Weekly reminder
Every application regardless of its objectives will always give a reminder in terms of the consumer's choice of products. For example, an app dealing with dresses and other requirements will always give a reminder regarding their discounts and various statements of cycles. In a telemedicine application there will be a daily timely reminder regarding the intake of the medicine, tips and tricks of following a good and a healthy life and many more.
Thus, now that you have come to know about the advantages and strengthened your decision of developing a telemedicine mobile app company, here are some of the topmost requirements which are among the category of must haves in a telemedicine application in a mobile:
Video conferencing features
Adding on a video conferencing feature in a medical application is of great use to not only the doctor but also the patient. Doing this will not only help the doctor but also the patient. The doctor will be able to expand his practice and provide immediate assistance to others too, while the patient will also have a clear idea as to in regards of his underlying disease and what he/she does to prevent it.
Maintaining an account
Conveniency in regards to making a profile in a telemedicine application will be of great use since the doctor or the medical assistant with his skills of intuition can figure out the vivid details of the patient. It is a time saver too since, the doctor will directly listen to the ailments of the patient without referring to the medical history, since it has already been attained by the doctor himself through the medical profile of the patient.
Connecting to social media accounts
Make the distance between the profile making techniques a bit lighter by adding onto other social media accounts of any means to associate with the making of the patient's profile thus managing to merge the extra details and making the process of creating an account more easy.
Search feature
Adding onto the search factor is a very beneficial move if by chance a patient discovers that he has to schedule an emergency meeting with a doctor. Adding the search button will not only help the patient but also bring the doctor into notice about the problem of the patient and thus give proper assistance.
Thus, these are some of the top requirements needed for developing a telemedicine application development company.
But, we all know that there are some challenges in association with creating an application. We have given some of the most important issues which we believe will help you from any problem (if you face as such):
Creating complications
Sometimes, it becomes a very complicated experience due to the various ux/ui designs prevailing in a telemedicine application. Therefore, try making it simple, lest people would unsubscribe  from your application leading to your loss.
Privacy concerns
Maintaining the privacy of the patients is a very important thing, but it often becomes a challenge since there are so many patients. In this case, in order to prevent it encryption of data and adding a code is extremely, extremely important.
Offline service
Often due to network issues, the online version is not of much use. Thus making your telemedicine application beneficial from two sides that is- providing both the spectrums of offline and online mode respectively, will prove to be very beneficial. Thus, bringing in more customers to avail the services of your telemedicine application for mobile.
Updates
Syncing up data and coming up with various upgrades are purely beneficial, but also, create a lot of changes. Sometimes, the changes are so problematic that patients cannot contact the right person to assist them. Therefore, keeping the upgrade and syncing in check is a very important challenge which should be worked upon excessively.
If you are planning to, therefore, make a telemedicine application then follow these few measures below and see your dreams getting fruitioned. For further queries, please contact VerveLogic.
Also Read: How to Build a Doctor Appointment App Development
(Visited 46 times, 1 visits today)