How to Develop a Health Tracking Application for Women?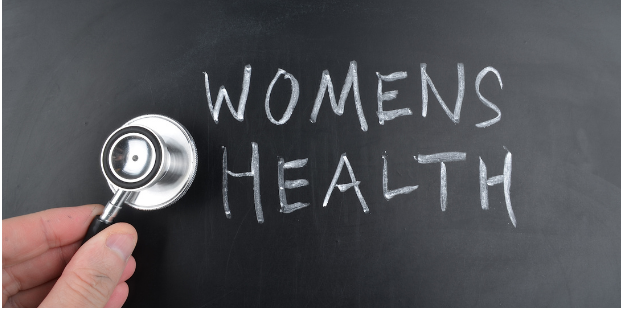 The mHealth applications market has developed quite impressively in recent years. Along with being dynamic, it also offers great potential. With the increasing popularity of mobile technology in the healthcare industry, the customers for mHealth solutions are increasing very rapidly.
According to reports, 52% of smartphone users collect health-related information on their phones, and about 93% of doctors believe that mobile apps can be used to improve the quality of treatment.
For a very long time, fitness tracing, diet and nutrition, and care and management apps were the prime members of the mHealth market whereas not many apps were made for tracing women's health.
However, now FemTech has been gaining attention and new apps are continuously being made to track women's health.
2019 has been the turning point for FemTech and it is now growing so rapidly that it will become a $50 billion industry by the end of 2025 improving the lives of millions of women.
FemTech, what is it?
FemTech or Female Technology refers to Diagnostics, products, software, and services that with the help of technology improve women's health. They define the role of mobile apps in women's empowerment in many ways. FemTech uses digital technology to help the patients to access applications and use them in improving women's health concerns.
The term FemTech was first proposed by the CEO of Clue (a widely used menstruation period-tracking app) and it refers to any technology that is useful for women and helps to improve their lifestyle.
Earlier not much importance was given to women's health and not many people were concerned about improving their lives, however, times have changed and now Women's health is taken very seriously. As a result, the 'she economy' is growing up like a flash. It is not that women are just playing a very crucial role in improving the healthcare industry but their purchasing capability is also very high. In fact, if we estimate the contribution of women in the economy then it tends to surpass the combined GDP of the United States and China by the end of 2020.
FemTech offers a variety of features to acknowledge all women's healthcare needs. For example, female health tracker apps, menstrual cycle tracking apps, and apps to track pregnancy are playing an important role in making the lives of women easy. FemTech is not just a small part of the healthcare market which remains translucent, it is not becoming a huge industry and growing day by day.
What Benefits are Provided for Investors in the FemTech Industry?
According to a report by Grand View Research, San Francisco the women's health app market size is expected to reach nearly $4 billion globally by the end of 2026 at a compounded annual growth rate (CAGR) of nearly 18%.
With the advancement in technology, women are now more aware of their bodies and have a good understanding of health and wellbeing.
If we consider the ranks of apps in the healthcare category, female health tracking apps are the fourth-ranked app among adults and the second most popular app among women between 12-18 years of age.
What are the Benefits of Women Health Tracking Apps?
The women's health and wellness tracking apps mostly consist of menstrual cycle calendars or trackers. These apps help women to keep a record of their menstrual cycle, evaluate their moods, predict ovulation, and track overall body health, etc. such applications play a crucial role in preventing women from having unwanted pregnancies, in understanding their own body in a good manner, and help in responding to different health issues.
Moreover, these apps can be used not just by women but their doctors and physicians can also use the app to gather data for a better understanding of their patients' health.
Provides control to women over their health and lives
FemTech helps women to take control of their body, health, and joy. Female health tracking apps provide detailed information about body problems and help women in making better decisions for their health and wellbeing.
It also keeps us aware of our bodily conditions and provides opportunities to understand female bodies, hormones, etc. in a better way.
Provide diagnosis and treatment at the proper time
Along with offering a better understanding to women of their bodies and providing valuable support in tracking their activities, FemTech also helps women to identify their health issues and treat them in a proper manner. For example, if there is a fixed manner of the menstrual cycle, abnormal cycles are detected quite easily. So many health-related issues are diagnosed well-in time and the treatment for those issues is also provided as early as possible.
Improves healthcare issues in remote areas
It is a necessity now to provide women proper healthcare. Women's healthcare issues are not given much importance which makes it even harder for women to get healthcare advice and medical care for, proper menstrual health, infertility, birth control, and sexual well-being.
By offering proper healthcare mobility services, digital healthcare apps are making the lives of women in remote areas a bit easier by providing virtual healthcare support.
What are the Different Types of Women Health Tracking Apps?
Today many apps are available that are useful in offering proper healthcare support to women, and they are becoming very popular due to the wide range of services they offer. Such apps help to guide you in your life, by tracking your daily healthcare needs on the basis of your age, weight, periods of time, flow, fitness goals, lifestyle, etc.
Due to the development of smartphones, health and fitness apps are becoming a vital part of many women's app lists very quickly. The different types of women tracking apps are:
1. Period and Fertility Tracking App
Period and fertility tracking apps are the most demanded mHealth apps. Such apps produce reliable data based on the information women provide, and help them trace their cycle and also measure their fertility. Although each app has its own way of processing, they all depend on the user's specific input of information to estimate ovulation day in a better way, to know about the next cycle, and also to estimate the fertile period.
Such apps are made to work both ways, that is, they help both- women who are in desire of getting pregnant or those women who want to prevent early pregnancies.
2. Pregnancy Tracker Apps
While other apps are mostly concerned about health and medical care needs, these apps are made to help women during pregnancy. For mothers and mother-to-be, a pregnancy tracking app is of great help in tracking body changes and also advises women on normal and abnormal body behavior during a given time.
They also provide suggestions for diet in pregnancy. They are very helpful in tracking the growth of the fetus and all the changes in the body during pregnancy.
3. Birth Control Apps
Birth control apps are made to customize specific birth control methods to give better analysis about contraceptive use and history of symptoms. These apps are used to predict the most fertile days of the menstrual cycle and so can be helpful in natural birth control. It helps women to be aware of their fertile period and let women know when to avoid intercourse.
For women who use pills, these apps notify them about the timing of taking the pills and also help them to know whether they are fertile or not.
What are the Key Features to include in Women Health Tracking Apps?
Development, functionality, and technology work together in order to make an app beneficial for customers. Functionality should be the primary concern, but the app should also provide the user a good service. If you are trying to figure out the ways of creating and growing your women health tracking app, some of the key features that you should have in your mind are mentioned below:
1. Onboarding:
To help the customers you will have to make sure that the app is convenient for them. You can ask the users either to sign in through their normal email id or password or provide the option for social media integration.
Onboarding helps the users to understand the apps more quickly and also enhances user experience and helps in retaining the user data.
2. Detailed Health Data:
To prevent users from becoming scared of the complicated process of registration, you can recommend them to skip the signing up process and just make a simple profile by filling in all the basic health details of the user that the app can use.
Gather only the necessary information that you are required to collect from the user such as height, weight, diseases, allergies, and menstrual cycle dates.
Since users have to share their most private information with the app, you should never try to ask them more questions and burden them with stress. In fact, you should concentrate on providing valuable information that can allow you to make the user experience better.
3. Period Tracker:
Functionality is a very important part when you are developing a women's fitness app and also the market for such apps has a wider range of audiences. Most of the period trackers not only allow women to track the period and the changes of the body during each menstrual cycle but also allow them in evaluating those changes.
Along with providing a good interface to users to track their menstrual cycle, the app should also not put loads on the users to get the information and should provide the information in an easy and not so complicated manner.
4. Notifications:
Reminding users about the app and their health is a very important part of the smooth processing of an application. Providing reminders in the form of notification is a very good way to represent reliability. Notifications in a women's health tracking app can be divided into three forms: regular log entries, reminders for medication, and remainders informing about the date of start of the next phase of the cycle. In order to improve the usability of the app, based on different reviews of the activities and data received, you can help the users about their potential health concerns by building a functionality. One of the best ways of doing so is by using algorithms to tally the symptoms and identify the conditions that are responsible for causing the provided symptoms.
5. Integration:
With the ability to include user data, the app can offer valuable information which is useful not only in research and further development of the app but also for providing better health and medical care to the users.
6. Share Information:
Many period tracking apps have the option to provide users share some of their details with their partners so that they can also keep tracking the health of their beloved.
However, is it not the only option that you can share the details with your partners, you should also allow the users to share their data with the doctors or physician too.
7. Digital Consultation:
You can also provide the users an option of digital consultation to provide them a reliable communication channel. It is very simple and becomes easy for users to get help online. Even with all the necessary inputs and using AI to make the conversation look realistic, women may still feel to at least interact with a real specialist and ask their personal and tricky questions. Here is where the digital consultation comes to the rescue.
8. Refer and Earn:
The refer and earn feature allows you to extend the base of your user and help users to enjoy benefits in return for helping your app to grow.
Conclusion
FemTech is growing continuously in the market and is setting its mark today. It prioritizes women's healthcare needs and improves their access to medical care. Not only does it make women's lives easier but it also allows them to get information about their health, ailments, period cycles, and many other important things.
So, if you want to make an app to benefit women's healthcare and medical care needs then you should keep all the necessary details in your mind in order to make your app successful and reach millions of women.
(Visited 82 times, 1 visits today)