10 Reasons why you need an eCommerce Mobile App Business You Could Ever Give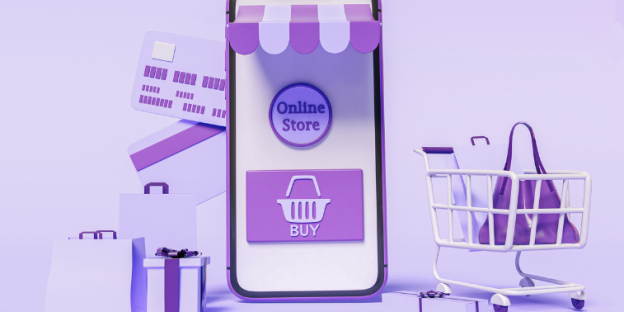 Why is a mobile app crucial for startup success in e-commerce?

Why do you need a mobile app for your e-commerce portal? 

What are the factors to consider for e-commerce app development?
These are the top questions retailers and sellers raise every time. And we're here to answer these questions in detail. So let's first begin a quick introduction and then the top 10 reasons why you should create your e-commerce mobile app.
Do you know that 78% of users use mobile apps to buy anything? 
The online shopping craze has increased today. The big factor is a mobile app.
Mobile increased the consumption of online shopping.  Use some measures and devices that help you to improve e-commerce sales.
Mobile has been designed in such a way that increases the user's attention. Mobile screens make a fast performance so it is very close to the users. 
Users are preferred to do online shopping via mobile platforms. It is evaluated that in the coming next 5 years the e-commerce industry will be increased. 
Social media plays a determined role in evoking users' interest and pushing them to go for more buying. The 'buy buttons' hover on Facebook, Pinterest, and Instagram psychology raises human interest in shopping and excitement.
Apart from that mobile devices have become a convenient factor for shopping and payments like paying bills, money transfers, ordering food, and others.
In this blog, we've outlined the focus of why you need an e-commerce mobile app. 
Top 10 Reasons Why You Need an E-Commerce Mobile App
Here is a quick guide that helps your decision for making an e-commerce mobile app. Although the market is competitive there is less scope for random apps. You should come into the marketplace with good research. 
Mobile commerce is trending 
In recent years, it has been visibly seen that sales completely changed with the usage of mobile apps. The reason is simple. As mobiles are always just a hand far away. But it does not happen with laptops and desktops.
Check the sales report, and find those devices that customers are using timely. 
Find stats on e-commerce mobile stats.
It is expected that retail m-commerce sales will increase to 43.4% with a growth of 1.6% from the previous year. 
*Mcommerce is nothing but mobile commerce which is shopping on mobile.
Mobile expands our reach and with plenty of web apps available, mobile is becoming the most extraordinary thing to do shopping. The number of mobile apps is currently 5.22 billion at present. This increases the total time spent on mobile to 234 minutes in 2021.  Every 3 out of 4 customers are likely to do their shopping on mobile.
You can take food, ride a cab, do yoga, buy clothes, and whatnot. 
Across every industry, the usage of mobile has increased. 
Find out here: How to Build an App in 2023? 10 Steps to Develop an App from Scratch
Consumers prefer mobile apps as their real partners

 
A mobile-friendly website is an absolute need for you to develop trust in your users. 
Let's check out how to make a user-friendly website to enable consumer-driven and enticing websites.
While many customers complain about the bad mobile interface that interrupts their whole journey and experience. This situation forced them to decline the platform. E-commerce platforms are heavy to load, which increases the user waiting time on the app or website, and that prevents them from waiting further. There should be some solid e-commerce mobile app or channel that does not take more than 2 seconds to load.
What could be the solution? To improve the user experience and their presence on the mobile app or website, you must make your platform as simple as possible. This is the only way you can increase your e-commerce sales.
Here are the 116 Brilliant Mobile App Ideas for Startups in 2023 for you to check out today. 
As a business, you need to understand that your users are your only asset and you should always focus on how to improve their experience on your platform. Please do not neglect your user behavior on your platform. Due to a strong and agile mobile app, you can provide better services to your customers. If you don't have one then you'll lose them.
Faster experience and speed is the only factor that the market is in demand for. 
The E-commerce Industry has a competitive edge 
It is not necessary to have brands and premium items, but with a unique idea, you are good to go.
Amazon is one of the best e-commerce platforms. Many e-commerce companies came into existence with higher demand. They are self-made and become frontiers in leading every industry, especially e-commerce.
The e-commerce industry has a huge competitive edge. Although it is a big market, many competitors have a plunge of resources to invite potential customers to their websites. In this situation, a mobile app is an ideal way to grab the user's attention on your platform. But as mobile apps are highly developed by everyone in the industry, your reason does not sound perfect.
Today smaller e-commerce businesses are smartly doing their tactic to captivate users' attention for a while. They used to sell similar products that users found on Amazon. This enhances the competition to a great extent. But one important factor here is product uniqueness and quality.
Do you find some inspiration to start your eCommerce app now? You can quickly check 105+ E-Commerce Business Ideas for Financial Success In 2023.
Users are smart today. While traveling on your platform, they have already visited other websites. They have had that wow experience in their mind. So if they come to your app or website for the first time, they want that Amazon kind of experience from your desk. 
Let's come to numbers first before planning to take your next move. 
Your main motive should be only to improve your KPIs and sales. These are the sales and performance metrics that have formulated key indicators to understand market analytics. This helps the e-commerce industry with a higher consumer conversion rate.
Check out the Top App Analytics Tools of 2022
Mobile is a great tool that calibrates your revenue. Mobile makes users more prone to buy items from their cart than websites.
But why mobile only? Do you have any thoughts about it? 
We have come to know after keen research that mobile gives an easy understanding of products and users get a quick glance at your brand and products. A better understanding and insight give a more expanding overall experience to users.
Using the mobile app the user at first decided what he was looking for and had clear thoughts about why they have come for.
Conversions really matter because the final is the sale and revenue that decides your success. That is where the mobile app takes the nerve above anything.
Understand the customer funnel 
How many products are viewed by the user, how many products they have added to the basket, and what do they finally purchase? 
The better way to interact with the market 
Find out a good way to start communicating with your customers and potential audiences. One such way is to prepare a creative marketing campaign that helps your customers to directly connect with you and understand more about you.
The campaign not only helps you to analyze user intention but also market flows. Understand the customer funnel and answer the questions as to why your customer would remain at your portal every time. The more points you have the better your campaign could be.
*Allow push notifications and other engagement triggers in your app, to connect your user with you easily. 60% are more likely to open notifications than emails or any other pop-ups.
Navigating the users at your channel using some or other tactic is your own call. It is important for your business. As the market is so fluctuating nowadays, especially after the pandemic, today people are more prone to buy things online.
You need to pay special attention to every aspect to get wisely connected with your customers and market. 
Improves personalized shopping experience for the user 
Use some personalized tactics to grab the user's attention. 
Prepare a separate database for every new user based on their age, gender, and location. Invite your customers with personal emails.
Today many top platforms have already started giving personalized services to users. Netflix is the best example of that. On its platform, Netflix pitches users based on their location, age, and gender. Once the user hits the app, they'll get suggestions and trends as per their past history.
It is important to give users personalized preferences and suggestions that they want to see. If you're in Goa, you're likely to receive the updates based on your location and the occasion if it is nearest.
Give recommendations to customers based on their past purchase history. Send the user targeted notifications based on their search. This builds up users' trust in your e-commerce business. The user who repurchases tendency, bookmark such users in a separate database for the future.
Disclaimer: take care of policies while tracking the user's history. 
It is a big problem.
Abandonment rate happens when: customers add items to their cart but do not purchase them. The more trouble is that they are very close to completing the purchasing funnel but won't do it. Such a situation brings so much frustration to e-commerce businesses. But how to overcome it? It is a big question.
Let's discuss some of the key points of users' dropout.  
If the taxes and delivery charges are high

They wish some products to lower their price point, so for quick access, they add the item to the cart and wait for its discounted or lower price. 

If the checkout process is tedious. 

If the app or website crashes in the middle

Won't be able to take out the courage to trust a mobile app or website.

If the website or mobile app has unauthorized payment gateways.
Note: mobile apps are a big reason found where users are more interested in purchasing rather than abandonment.
With the mobile app, user preferences are easily stored inside. So it is easy for e-commerce companies to understand more about the user. And user quickly navigate their choices and are more likely to find the right fit for them.
It is not always the sale that is crucial for the e-commerce funnel. What is more important than that is how many customers repeat.
It is found in a study that new customers are more expensive to invite to the platform than repeat customers. And that is the retention rate. Just with 5% effort, the sales profit increases to 50%.
Note: according to data, every month 37% of users return to eCommerce and retail apps. That is probably a good fair to make customers buy more. 
Increase Customer Loyalty 
Well, you have an app, which must be an important factor for you to succeed. I think customer connection is the most important factor for you. Your success will count, only when you are focused.
The soon you have realized that customer loyalty adds value to your business, that time you start heading for your success.
Find out the reasons that could affect your e-commerce business performance well. Offer loyalty programs to the users, to attract them to your e-commerce platform. Inside the loyalty programs, you can add seasonal offers discounts, and first-time offers to drive their engagement in shopping. This becomes possible with mobile apps only.
*Add offers that evoke the user for regular and bulk purchases. For every bulk or regular buying offer some discount to the user. And for the next time, give them a reward for every spending they do in a fixed time.
As per a survey, it is found that people are likely to buy things when they get discounts. This is a psychology that encourages users to make more purchases. 
Improve Average Order Value 
If you check out some surveys of market e-commerce app analysis, you'll find out that users are more involved in buying things on mobile devices rather than a big screen like a laptop or tablet.
Mobile gives the user more flexibility and functionality when they do scrolling. This increases the average order value of the user. 
Hence, mobile apps are important parameters to scale your business revenue.
An average order value is an important e-commerce metric. 
Average order value is calculated; AOV= total revenue/ total orders placed
More conversions increase revenue for you. Increase your engagement rates.
Miscellaneous:
Generally, users like to go where they are treated well. If the platform is aligned with customer preferences and needs, and they are satisfied with it, then users prefer to choose that platform.
Customer experience is an important parameter when you start designing your mobile app. Keep in mind important factors so that your users do not lose interest in your platform.
The customer's overall experience should be splendid on your platform. There should be one strong reason for them to stay as long at your platform. 
With the mobile application, it has become easy for users to easily interact and navigate with your app.

If you want to develop a mobile e-commerce app, check out its development cost. How Much Does An E-Commerce Website Cost?
Final Thoughts!
Once you've understood and agreed with the facts and reasons in this blog, you should tie your shoe-less. Start your e-commerce business mobile app development. And don't worry you are always free to ask us what you are required inside the mobile app.
A mobile app is the most important thing every e-commerce business has. We've already discussed the reasons to need an e-commerce mobile app for your business.
Let's start your app development with an outsourcing team of experts who have years to experience. You can connect with us and get the whole idea of an e-commerce mobile app.  
FAQs- Frequently Asked Questions
What are the 5 essential requirements for e-commerce? 
The top requirements for an e-commerce mobile app are; 

Mobile-friendly experience, smoother in-app third-party support, secured payment system, quick customer support, and customized themes. 
Why it is important to develop M-commerce apps? 
It is very important to give your customers a surreal experience so that they easily use the mobile app for e-commerce. M-commerce gives a faster experience that ensures customers' trust in buying and purchasing. 
What programming languages are required to develop and customize your m-commerce app platform? 
E-commerce is a strong platform that is actually a mobile app for e-commerce. To build a strong platform you need to care about technical functionalities. 

Languages:

PHP,

Database:

MySQL, and

Framework:

Magento/Shopify. 
What is the purpose of an e-commerce platform? 
An e-commerce platform is one that quickly allows customers to do shopping without fail. While taking care of the sales and KPIs of the platform.
(Visited 34 times, 1 visits today)