12 Best Cloud Storage Solutions for Small Businesses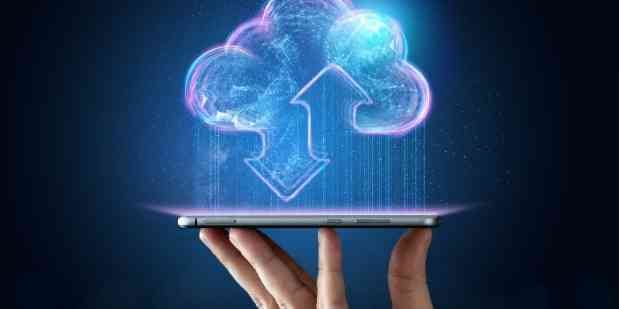 There are many technologies in the market which are making our lives easy. The impact of these technologies is so much on the businesses that every industry wants to leverage the benefit out of them. Today we are talking about Cloud storage, a safe way to store your company's data with easy access from anywhere and anytime.
The cloud storage market is increasing day by day. After the recent pandemic, their value has increased by a lot as it currently sits at $50.1 billion in 2020 and reportedly will increase to $138 billion by 2025 at a Compound Annual Growth Rate of 22.3% during the forecast period.
With all the top features like security, and flexibility that cloud storage offers, it also provides your customers peace of mind that their data security is your primary concern. Let us dive deeper to understand everything about Cloud Storage before we move to the top 10 cloud storage for small businesses.
What is Cloud Storage?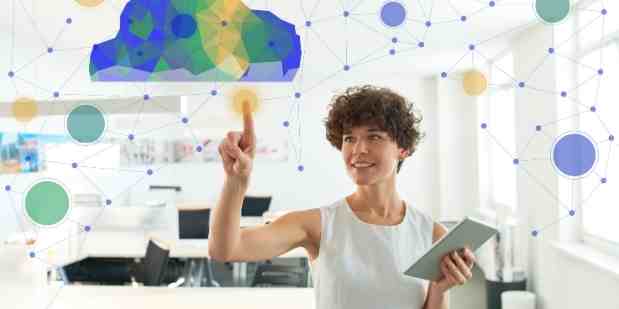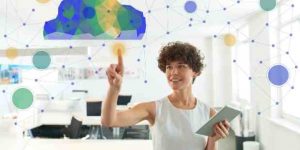 We all know the basic functionality of the cloud and here we are explaining it in a more easy manner. A cloud consists of a group of remote servers, because of which the information comes directly from a personal server that can be located in your office building or something installed on your personal hard drive. It also could have come from another group of servers from somewhere else. For access to cloud storage, you need to have access to the internet.
With the cloud, you can run programs or store files. Sometimes, a cloud service will do both where it can help in running programs or store files. You can think of the cloud as a large external hard drive that you can connect via a specific network using the internet. Usually, cloud services have different types of payment models. You can either pay as per the consumption or as per month. So you need to choose which model is perfect for your business and as per your needs. The cloud storage providers have operating expenses that pull prices up.
Public vs Private Cloud
As mentioned above there are two types of cloud storage solutions which are known as a public and private cloud. Now to select from these two you need to understand which type of data your business process is. When it comes to public storage services provide multi-tenant storage meaning your information will be stored with information from other companies also using the service. Usually, these are stored in global data centers across multiple continents which makes it more secure than if all your information was stored on one server in one area. You do not have to pay too much for public cloud storage. Some popular public cloud storage is Google Cloud Storage, Microsoft Azure, Amazon Simple Storage Service, etc.
On the other hand, private cloud services provide a dedicated environment that is protected under your business. With a private cloud for your business, you have the option to customize and control the data. But when the data is stored in a singular place, the data becomes more susceptible to data loss from natural disasters or anything else that could damage your server. Which makes your data can be gone forever.
There's also a third type of cloud storage which is known as hybrid cloud. It is basically a mixture of both private and public cloud services. It is on the list as this model offers business flexibility and more data deployment options along with better security. It is so because everything is stored in an on-premises cloud. So, even if you lose the data from a private cloud you can get it back from the archives stores elsewhere.
Benefits of Cloud Computing for Small Businesses
No matter if it's a big company or a small company then cloud storage can be really beneficial. However, if we specifically talk about small business then it is one of the most cost-efficient and functional ways possible. It improves the collaboration across the team as everything can be easily accessed through a remote server, where teams can share and edit projects from anywhere they want. Offices from different continents can effectively collaborate, which certainly makes it easy for a small business to expand.
Cloud storage also lowers costs while managing growth as it is scalable and helps you upgrade your data limits as you also do not need to deal with any expensive server upgrades. Because of this small businesses get an opportunity to grow. Cloud storage also cuts costs but has greater reliability. It also eliminates the need for IT maintenance on your servers, it also includes per month or per data charge along with secure storage. Cloud computing is upgrading day by day and if you are dedicated to it then surely your small business can easily grow.
How to Pick the Best Cloud Storage for Small Business
There are many cloud storage services in the market so you must have an idea of which one you should pick for your business. So before incorporating cloud storage for your business then you need to consider a few things including ease of use, cost, security, and availability. Every cloud service is developed differently for different purposes. So, here we have the top 12 of the best small business cloud services.
1. SugarSync for Business
SugarSync for business has a unique Outlook plugin that offers storage, synching, sharing that keeps your emails uncluttered and free of excess data. SugarSync is available on a number of platforms for PC, Mac, Android, iOS, and even on BlackBerry. It offers a free 30-day trial of $55/month or $550/year for up to three users with 1TB of storage. You can easily share and sync files and folders across all the devices and your entire team using the service.
Sugar Sync also lets you send a link to a file or folder rather than directly attaching it to an email. It is perfect for sending large files when your email service has file size restrictions.
2. DropBox for Business
You might have already heard about Dropbox earlier as it is commonly used as a personal cloud. It is perfect for small businesses as it offers file storage, sharing, synching, etc with a free 14-day trial. After that, you have to pay $12.50/month for each user with a minimum of 5 users and 1 TB storage per user.
Dropbox is very popular because of its file storage, sharing, etc as it makes the share file access to all your teams, anywhere, anytime. Dropbox for business bulks up its free offerings lending support to multiple users, it also offers centralized administration and activity monitoring along with additional security settings. The best thing about Dropbox is that it is affordable, especially if you have very few employees.
3. Google Drive
Google Drive is one of the most popular cloud storage in the world. It offers file storage and sharing where individuals get 15GB for free and then 100GN for $1.99/month, 1Tb for $9.99/month, 10TB for $99.99/month, 20TB for $199.99/month and 30 TB for $299.99/month. However, there is no annual pricing.
We are sure you have used Gmail in your life and then you must have also used Google Drive. It includes some amazing features which also allow you to create documents that your team can edit, save and share. You can also spreadsheets, slideshow presentations, and more. Google Drive is already installed into many programs like Google Chrome, Gmail, and Google+. Being a small business owner you can benefit a lot from Google drive as it helps in keeping track of files, invoices, and your project deadlines for clients.
4. Box
The box is another useful cloud storage for small businesses at a very affordable price point. It also offers effective storage, synching, and sharing with a 14 day free trial period. After that, you need to pay $15 per month per user with a minimum of 3 users along with unlimited storage. At just $15 your business can thrive using cloud storage services. It can help you centralize your business so your team can get important files from anywhere and whenever they need them. Box also introduces your business to some amazing features like share screenshots, and screencasts from your desktop. It also allows you to search for texts in the content of a file, which is perfect if you forget which files have which information. You can also integrate third-party services.
5. SpiderOak
SpiderOak also offers online cloud storage to small businesses. Their main focus is on security,  as your data will be protected at the safest place. SpiderOak also flaunts a "Zero-Knowledge Environment" because it doesn't store any password information on its server.
Well, Security is always a concern for small businesses as they also have to save their user information. Because the cloud storage services also store your password and encryption keys which makes your data vulnerable to anyone who has physical access to the servers. However, SpiderOak doesn't work this way as you can keep a password is kept on your own computer and not on the cloud servers. So their staff can't enter the password and decrypt your sensitive data. However, make sure that you can't retrieve it if you forget, and that could be a disaster in itself.
6. Microsoft OneDrive
Microsoft OneDrive is another famous cloud storage service which is offered by Microsoft as it is the answer to Google Drive. It seamlessly integrates into windows operating systems. You get 15GB free with sign up, for further 100GB for $1.99/month, 200GB for $3.99/month, 1 TB with Office 365 personal for $6.99/month. You can run Microsoft OneDrive on iOS Mac, and Android as well. Just like Google Drive you have the option to edit documents simultaneously and in real-time from any device. It also allows you to upload photos from your phone and tablet and even synced with your desktop. One of the best features of Microsoft OneDrive is that it takes files from a PC as long as it's connected to the internet. It also offers generous storage allowances at a very effective price.
7. Carbonite Business
Carbonite Business is an Online Backup for Windows Servers. They also offer a 30-day free trial, after that, you can get 250 GB for $270/year for unlimited computers, 500 GB for $599/yr for unlimited computers, and a Windows file server. It backups files for both Windows and Mac PCs where you can use Carbonite is specifically for backing up Windows-based Servers. The best thing about using Carbonite Business is less than $1 per gig per year. It also has a feature that makes it easy for those of us who aren't so tech-savvy to install.
8. MozyPro
MozyPro is perfect to create a backup for Mac or Windows which helps small businesses from every industry. It offers a 30-day trial, $40 per month for 100 GB on unlimited computers, $12.99 per month for extra backup servers. You also get discounts on yearly subscriptions.
We all know that having a personal server is a risk where anything can happen. Even the cloud can get roasted from electrical problems or taken out by a random leak in your roof. Mozy Pro allows you to backup your files from your desktops, laptops, or even your business's own. It can also back up the data from Windows Server applications like Exchange and SQL and makes it easily accessible to your entire team. Another reason why MozyPro is excellent service is that you only pay for the amount of storage, not the number of users.
9. Acronis Backup to Cloud
Acronic Backup to the cloud helps in backing up entire computers rather than specific files on a server. It offers unlimited storage for $99/year for single computers, no servers, however, you can also get 500GB between 1-3 serves for $99/yr, $499 for each additional server, 2TB for $1,699 per year.
As mentioned above Acronis Backup Cloud is catered towards backing up entire computers which makes it different from its competitors which only focuses on backing up specific files and folders. Even in the events like complete system failure, you'll be happy to sign up from Acronis. You never have to feel like your information is vulnerable to lose again. You also have the option to back up a few more files.
10. CrashPlan
Most of the online cloud storage applications catered to either Windows or Mac and Linux or Solaris might feel left out. CrashPlan offers Backups for Windows, Mac, Linux, and Solaris. Once again another cloud storage offers a 30 day trial period, unlimited storage for $10 per month per user or up to 20 systems.
Where the rest of the competition is not delivering, CrashPlan is delivering in unique pricing. You can either backup an unlimited amount of data per single amount of computer or choose how much data you need in advance and spread it across an unlimited amount of computers. It is very beneficial for certain business models, especially small businesses, at the most cost-effective price.
11. iCloud
You can see Apple Inc. in almost every field as they also provide cloud storage but it is only available for Apple devices and in Windows 7 or later versions. With more than 850 million subscribers iCloud is among the most popular cloud storage services. You can get 50GB for $0.99, 200GB for $2.99 and 2TB for $9.99.
iCloud allows you to store your data such as documents, music, pictures, etc. at the remote server of Apple data centers. You can also use it to store other data such as contacts, reminders, mail, calendar, etc. However, there is no Android app for this service and some of the app's data can only be transferred from one Apple device to another Apple device.
12. IDrive
IDrive is a cloud storage service that mostly focuses on the data backup feature. It comes with many pros as it is highly recommended for freelancers and small organizations, you can store plans for 5GB to 1.12TB. It is supported by Windows, Mac, IOS, and Android. But you need to make sure that the file size can't exceed 2GB. If a file is deleted then it can be recovered within 30 days, and it can be synced with any device.
It is free to use up to 5GB and for 2TB you need to pay $104.25 for 2 years, 5TB $149.35 for two years, 250GB at $149.25 for 2 years, 1.25Tb for $749.25 for two years. However, it has some confusing interface which makes it hard to use and its software also slows down to your systems.
Factors to Consider Before Choosing a Cloud Storage Solution
-> Lookout for an intuitive solution
-> You should be able to upload files easily and access them later
-> Look for collaboration tools
-> Cloud Storage provide should offer file versioning solutions
-> Should offer a robust online storage solution
-> Should be able to access storage solution even if you have temporary bandwidth challenges or an unstable internet connection
-> Cloud storage that offers customer support, compatibility to your business, and reasonable pricing plans
Conclusion
A cloud storage solution is really important for any business especially when you are at the starting point of your organization. So, we suggest you pick one which fits with your business idea. Your employees must be able to easily comprehend in order to update the file.
(Visited 58 times, 1 visits today)