How to create a mobile app without coding?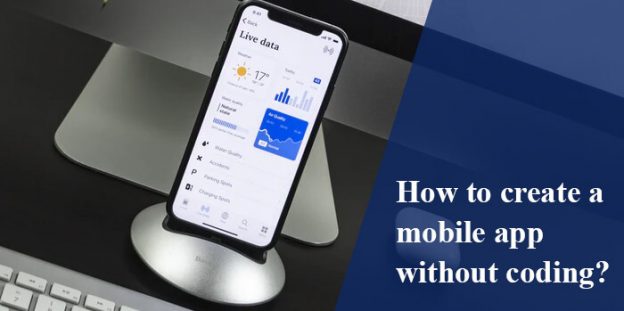 What platform is used to develop apps without coding? Should I use React Native or hybrid app development? Which company can develop the best application for my company? Do I need to hire an app developer? What are the advantages of app development? Here we have added the top things that will help you with the best app development for your company. Read the blog to know all the things about app development for your company.
In this high-tech world, nothing seems impossible for the common man. If you are on the verge of creating an app for your business, you can do it yourself without even knowing the ABC of coding. Through this blog, we are going to tell you how to create a mobile app without coding. There are numerous plug-and-play models released to the market through which you can set up your application and embellish it with great design & features. For example, you have appypie, appsgeyser, and many such tools.
These are DIY mobile app makers available online having lots of useful features. Some applications even claim to have absolutely free tools with no monthly charges or any kind of paid features. Let's get aware of how these app builders assist you in creating a fully-fledged solution without seeking help from any mobile app development company.
A. Dashboard to create app:
You must be thinking about how an app can be created without having great designs in hand. So, here comes good news for you these app builders come up with 1000s of themes from which you can select the one that suits you the best. Moreover, you can customize the themes with just drag and drop.
For example, if you want to add a discount banner to your store, you have got a lot of options from which you can choose and place the banner as per your choice at the most visible spot over the website. You can change colors, fonts, button types, and a lot of other things to fully customize your application as per your requirements.
B. Visit Analytics:
These app builders have Google, Firebase, or other kinds of analytics tools integrated so that the app owner can monitor the stats and later implement the business strategies accordingly. It is important to have a look at the analytics every now and then for app owners to get aware of whether their efforts are going in vain or making any benefits towards business growth. Website analytics make you aware of the actual reports on how your mobile app visitors navigate your application and basically who they are like their demographics, age, gender, etc. You will be able to know which of your pages are highly visited, what information helps the users the most, and where you have to put a call to action.
C. Set push notifications:
If we talk about mobile apps, the most important call to action is to push notifications. They seem to capture our interest instantly. Suppose, you are sitting in your bedroom watching the same old series and suddenly a notification of 50% of pops up from Myntra. You will definitely go behind. This is the importance of push notifications.
The online app builders give you features to set these push notifications based on various events if the user does not make a visit for a whole week, you can allow your app to automatically shoot an appealing notification to that user.
You do not have to indulge in coding instead just need to select the event on which the notification has to be sent and give it a title. You can significantly increase customer retention rate and consequently boost sales by dropping push notifications to the targeted audience.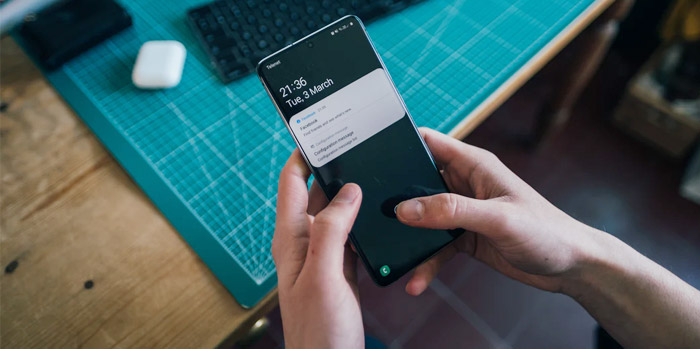 D. Live chat feature:
These app builders have either their own live chat modules or tie-up with other services to give a seamless experience to your users. It is important to have a live chat feature on your app so that users can instantly ask what's in their minds. Enabling the live chat feature makes your application customer-centric which is generally loved by your target audience.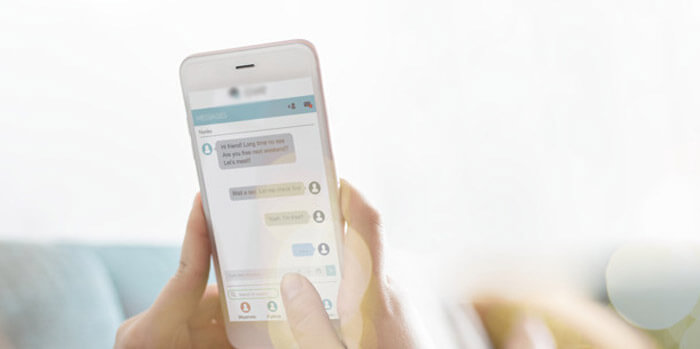 E. Multilingual features:
Through online app builders, you can easily choose multiple languages in which you would like to get the content displayed according to your target market. Multi-language support lets your users get the content in their local language due to which they feel a personal connection with your app and hence the chances of sales increase. With the multiple language support, you will be able to acquire customers from different countries and hence it becomes much more helpful in expanding your business.
There are many other features provided by these app makers depending upon which one you choose.
Using an app builder is a cost-effective option for you as if you go on hiring a mobile app development agency, it might charge you $10 or more per hour. If budget restrictions are there in your business model, then online app builders are bliss for you. With such tools, you can easily convert your website into a mobile app in minutes.
Benefits of using online app builders: 
a. Instant creation: At the place where an app development company might take a month to develop the required features, you are blessed with online tools letting you create an app in minutes. So, if you are looking for instant development, you can rely on these tools which are not confined to a few features. You can use N number of tools to satisfy your needs.
b. Tutorials: If you are clueless about how to use such builders, then you have got a detailed tutorial through which you can learn using these tools in seconds. These guides give away step-by-step manuals to build, publish, promote and even monetize your app.
c. Multiple templates: Unlike a real-life designer, these apps will give you 1000s of templates to choose from. If you go on dealing with a company, it will provide you a maximum of 3 or 5 iterations over designing whereas some of the online app builders provide you a wide range of options to choose from.
d. Instant assistance: If there is something you are stuck on or something that the app builder cannot do then you can immediately hire their developers who can perform the required customizations in minutes. These are the developers who are already aware of the technologies on which that particular tool is made and hence rather than approaching some outsider for help, you can hire those developers.
So, what are you waiting for? Go ahead and create your own world prioritizing your choices.
Implementing all the points will help you with the best app development. You need to have it for your company. We have discussed all the things above that will help you with the ideas and developing the best apps for your company. So, implement all the things mentioned above to have the best app design for you.
Conclusion
Application development needs creativity such as designing an app, using the right platform for your company's app development and hiring the best application development company. If you have not planned everything about your company's app development- this may affect your company's app development. So, you must be consulting with the app development company and use all the important things for your company app.
We have a dedicated team that will help you with the best app development for your company. However, VerveLogic is your one-stop solution for mobile app development and web development because we have a team of experts and market experience. You can get your app or website developed at the best price possible. Also, if you are looking for branding solutions or online marketing for your brand then you should check out VerveBranding and VerveOnlineMarketing today and make your brand stand out.
(Visited 98 times, 1 visits today)