Best Nutrition Apps to use in 2021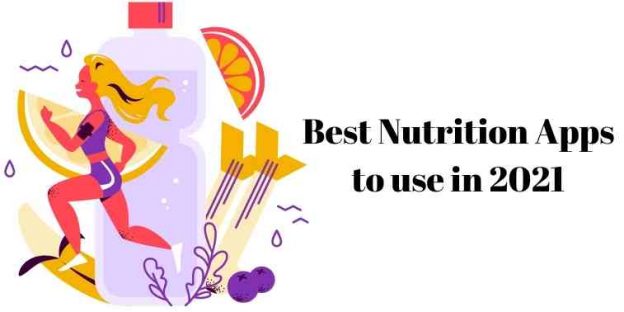 We all have heard that health is wealth, and people have taken it very seriously nowadays. We can see many people following a strict routine in order to gain a healthy lifestyle. A healthy lifestyle is one that helps to keep and improve people's health and well-being.  In order to gain fitness, you not only have to concentrate on physical activities but also the choice of food you consume. So in order to be healthy and fit, it's crucial to have good nutrition. When you mingle the daily physical activity with a diet plan which works for you then you can maintain a healthy lifestyle.
A healthy lifestyle will help you to reach and maintain a stable weight, and also reduces the risk of chronic diseases, as a poor diet can lead to major health risks and cause illness. So, with some nutritious food, your body can have major benefits as you will feel great. However, we know it is always difficult to start something if you have no idea about it. But no need to worry as we bring you the list of best nutrition applications by mobile app development companies for the upcoming year.
List of Best Nutrition Apps in 2021
As you all know that we are living in an advanced era of the internet and technology. This technology has made things easier for us and for almost every industry as they are finding new and innovative ways in delivering their services. Similarly, there are many applications that help you in getting the right amount of nutrition and how to maintain your diet. These nutrition mobile application development also help in tracking your nutrition and in managing your food intolerances to increase energy, avoid mood changes, and help in fueling the rhythms of your day. You can have many other benefits just through an application right from your home. Since it does not get difficult for you, we are listing some of the top nutrition applications to get your diet right.
Also Read: Diet Planner Mobile App Development Company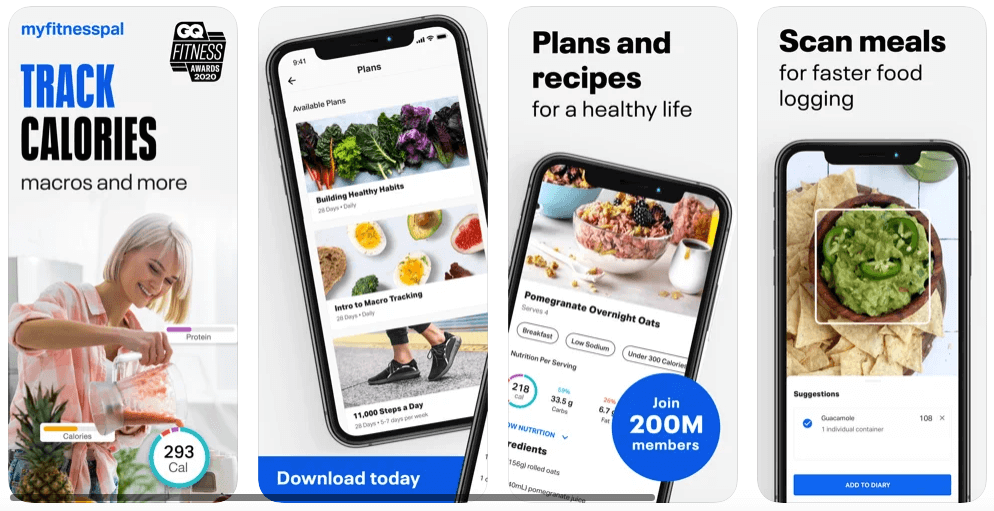 If you want to use one of the best nutrition applications, MyFitnessPal is the application you are looking for. This app consists of food databases, barcode scanner, recipe importer, food insights, restaurant loggers, and other impressive features. It is used carefully, this application will help in losing weight, build muscles, all you need to do is to hold yourself accountable for your eating. Using MyFitnessPal is perfect for every age group as it makes things easy for you when it comes to achieving fitness.
In order to lose weight and maintain a diet, a calorie counter is one of the best personal assistance. It helps in creating a perfect plan which you can follow to achieve results. Its special features include an exercise tracker, food diary, calorie counter. Being a modern application, it also allows you to plan your next meal, shares nutrition facts, and gives you the right direction based on the data given.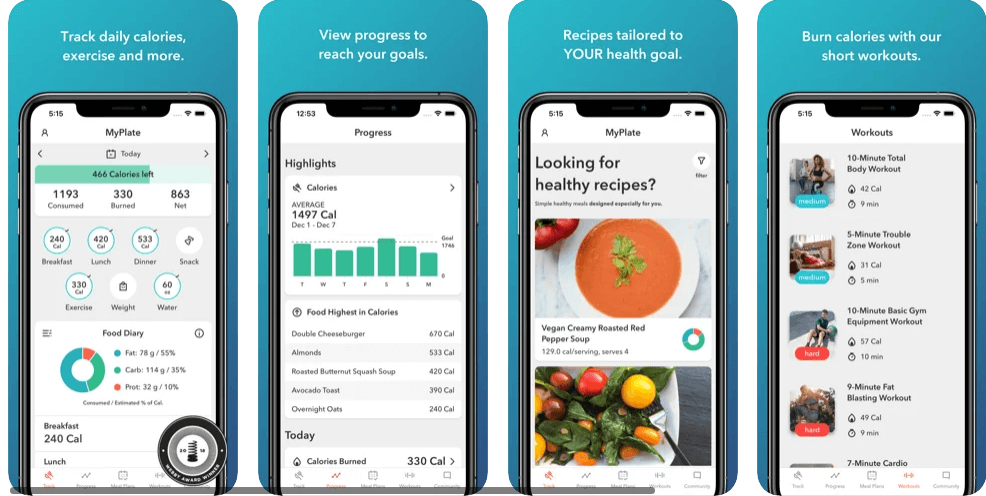 If you want to have an application that offers amazing user-friendliness then this application is for you. It helps in reducing weight and improves your health. It also shares some of the best nutritional facts, which help you with proper insights, it also offers personalized daily calorie goals, and also in making healthy plans. MyPlate Calorie Counter also helps with detailed statistics about your nutritional ongoing plans.
A calorie counter and diet tracker, helps you maintain your food tracking and every intake. It also helps in planning your calorie counter and diet tracking. You can log on to know what food you should take from the database as per the schedules. This application also provides you 3 million foods and beverages. It also allows you to track every nutrient and track your exercise with its build-in planning. There are many dieting plans and you can choose any one of them to build a holistic diet and exercise.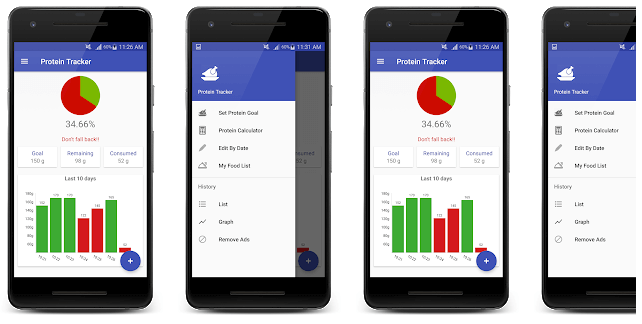 We all know that proteins are really important for your body as some core nutrients keep our structure functioning. It also helps you to gain a particular weight along with build up muscles. You can easily set up some specific goals in order to track the amount of protein content that you are taking. Protein Tracker also allows you to set up alerts and reminders so you achieve your protein goals each day. You can compare the different time intervals where you need to be with the intake of protein.
This is a kind of nutrition application that will help you to find the right nutritious and healthy recipe for the betterment of your health. It also allows you to track over the calories at the same time as trying new food recipes. Once the installation of Superfood you have a lot of benefits like you can go through a large database of recipes where you can choose a recipe a day in order to improve your health.
Superfood offers food recipes for both weight gain as well as weight loss. These food dishes help you to maintain a proper diet, as you can also follow different cooking instructions in order to prepare tasty and healthy food in your diet plan.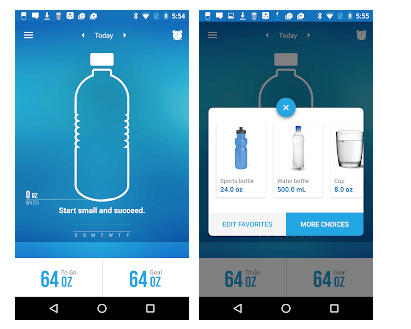 We all know that water is one of the most essential ingredients for a healthy lifestyle. So it must be added to your routine nutrient and strictly speaking, water is essential for proper hydration and wellbeing. Waterlogged given alerts and notifications whether you have drunk enough water or not. You can also set up reminders to drink water at an interval. You can check out whether you have drunk enough water or not.
This application is somewhat unique from all the listed apps in the list. Shopwell helps you to make healthy choices at the grocery store. You just have to provide details such as your fitness goals, nutritional requirements in order to set up your app. You can also shop for the grocery items with the help of a barcode scanner you will get to know the nutritional content, sodium, added sugar, and other contents of the item. So it allows you to analyze the nutritional value of the items once you scan them.
9. Carbs Control
As its names suggest, this application allows the carbs to be in control. It is among the best nutrition applications that help you monitor your intake as it is perfect for diabetics or someone who wants a low-carb diet. You can also have a detailed track of daily intake carbs as well as you look on to meal by meal breakdown. Users are also allowed to make the dairy choices of the carb foods. So with this application, you can especially focus on the carbs content and that will help you in monitoring the carbs and other nutrients.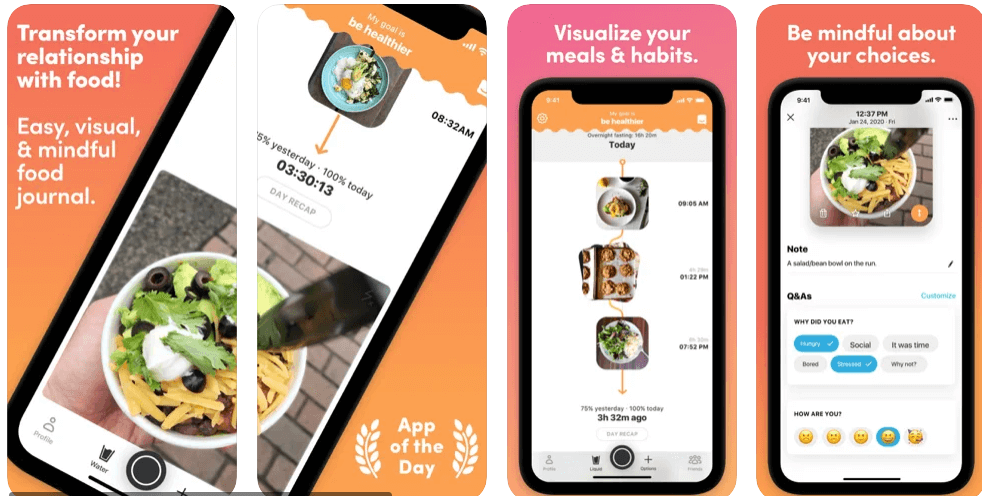 You ate is the application that will track over the amount of food that you take. It also consists of other information like tracking of nutrient content in the food intake. So it basically makes the track over the different food you eat a day.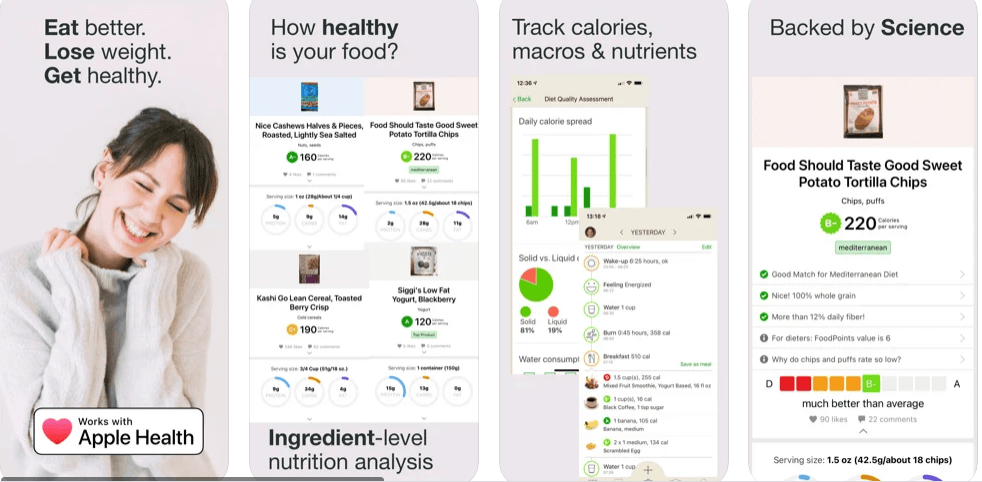 This application is a bit different from other nutrient applications. It is basically a diet and weight loss application that will do basic stuff such as count calories, track weight loss, and track exercise. You get different instructions that you need to know in your daily routine. So, by reading the calorie count, you can analyze the number of nutrients you need.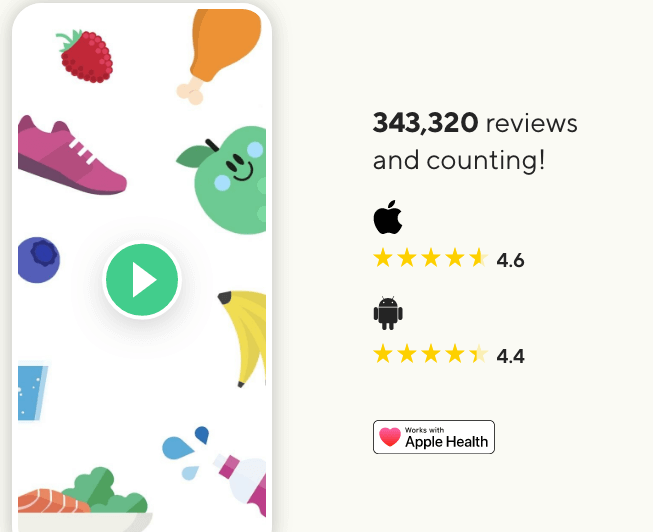 It is also an amazing diet app made by the best mobile app development company that helps you with weight loss with its pre-planned meals designed as per your goals and taste. You can choose from three diet plans such as paleo, keto, sugar detox, and much more. It also contains our usual calorie tracker and macro tracking as the habit tracker as it counts the bottles of water or serving of fruits and vegetables and other seafood consumed.
Once again as the name suggests, it is one of the best nutrition apps for weight loss and also helps you to track the food. It will also help you track exercise to help you to reach your ideal weight. Besides, it is easy to count calories. It also has a barcode availability, where you can find a food library database with over 25 million entries. It also helps you to see the number of calories and encourages you to participate in weight loss.
Closing Note
These are some of the best nutrition apps as they help you to maintain a balanced diet. All you need to do is to follow healthy eating habits and enhance metabolic activity. These nutrient applications help the users make informed choices and highlight their eating habits. Once you have control over them then you can easily achieve it.
Also Read: Health & Fitness Mobile App Development Company
(Visited 1,180 times, 1 visits today)