CRM Development: Benefits, Importance Types & Business Growth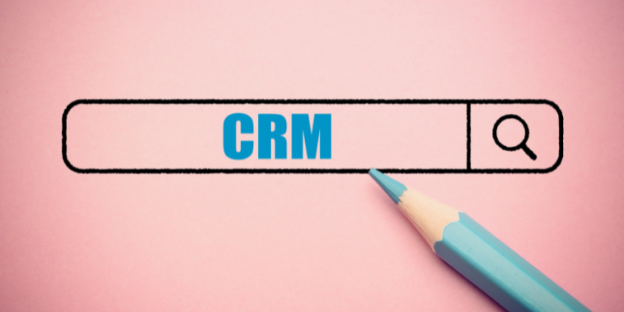 Is it difficult for you to follow up with your clients? Are you still collecting data manually? Are you tired of hiring employees for entry-level data collection and following up on them? What is the best way to get to your customers and increase sales? How does CRM help a company manage all the issues a company facing right now to manage relationships with its clients?
If you are facing all these issues to connect with your customers. You are not the only one to face all these issues to manage your relations with your customers. If you are looking to get the right solution for you to eliminate all the issues you are facing.
This article will help you with the best and top solution you need to have for you. We have discussed custom CRM software development. That will help you eliminate and get to the right solution for you. Reading this article you will get to explore software development for your company. So, that you can eliminate all the issues you are facing to connect with your target audience.
What are CRM and CRM Development?
Before you explore developing CRM for your company. You need to understand and explore. What is CRM? However, CRM stands for "Customer Relationship Management". CRM helps all types of businesses to manage relations and grow businesses in various fields with their customers or the clients they want.
CRM Development
Customer relationship management (CRM) comes with a plethora of advantages. That will grow your business sales and get the insights of your customers. CRM development will make all the tasks automated and let your company's internal and external audiences be connected. It does not matter where your company's employees are sitting and serving your business customers.
How Custom CRM Development is Beneficial?
Using the top and most used solution for your business you as a business can regulate the relationship with your business target audience. When you use the CRM solution for your company you will get to analyze data, collect it and follow up with the stored data.  When you get to have all the things like storing data, analyzing the same, and following up with the same thing. This thing helps businesses a lot by having custom CRM development of software for your company.
When you look at the traditional method. You used to collect data manually managing Excel sheets and hiring a particular person to data all the data manually. Which is so hard to understand and follow up with the repeated customers.
Thanks to CRM development that automates multiple tasks and avoids manually collecting the data, analyzing and following up with the current and future customers with the same data. CRM development helps your companies with marketing, sales, and managing customer service tasks by automating all the tasks.
When to use CRM development services?
You have a huge audience for your business that is interested in your company's services. Your business customers make their purchases from your company. When your company's customers are interested in your services or products. You need a tool that lets you manage your relations with your customers. So, they remain connected with you to make continuous purchases for the services or the products you are delivering to your customers.
Who needs CRM development services?
The service to build software for CRM is for almost all the businesses that are delivering services or products to their customers. Software development services for CRM will help you get insights. So, that you get to connect with your customers to serve them with your services or products of yours. Below are some of the examples that are using the CRM development services for them.
CRM can be used for government departments.

Financial Services.

Construction management organizations.

Manufacturing companies.

E-commerce companies.

Real estate service providers.

Online stores for all types of services or product delivery.

Healthcare

service providers.

Education institutes.

Consulting service providers.

Information technology companies.
So, these are some of the companies that are utilizing the services of CRM development. What business do you have? If you are looking to connect with your business customers and manage all the things from customer relationships to marketing and sales. The CRM services are for your business that will help get to your customers and manage other things.
Manage workflow
You get to manage the workflow within your company. Suppose one of the employees is working on a project. In between the employee leaves your organization or is away to follow up on a project. CRM software development of your company will fulfill the gap to get to the client and follow up for the further process. This way you will be able to manage the workflow for your company and you will not face such an issue to be connected with your customers.
Own custom CRM software development
The development of a CRM for an experienced team like VerveLogic is a simple task. Which helps you with the best custom CRM software development. In this blog, we have added the top and peculiar points that help you develop an effective CRM for a company like yours.
You need to have the pipeline view for your company CRM.

A Dashboard that will indicate all the activities to follow up with your customers.

Add a contact information panel.

You can add the knowledge base you want for your company.
These are some of the points you should be focusing on to have for your company's CRM. Below you will find other points that are also important to have for custom CRM software development.
You need to add the payment gateway.

You can add the ticketing system.

Insights part for the CRM to know to get the insight of your customers and work on them accordingly.

Add the report part to get the report of every customer that visits and buys from you.

If you are looking for integration of a third-party app. You can add the app integration for your CRM to make it more effective for you.
This is about data-driven and analyzing system integration. Which helps your business's internal audience to boost performance and deliver the best service or products of your business. Implementing the CRM solution for your company will help you with a plethora of things. Whether you need to build relations with your business customers and manage your whole organization in the best way using the solution of CRM software for your company.
If you think your company needs an organized and best software like a CRM. You must have the solution for your company's CRM. So, that you meet the need of new technology for your company. Below are the important things such as functions, principles, and types that will let you meet your goals using the top solution for your company.
What are CRM system principles?
Knowing the principles of CRM will help you know the CRM in a better way than you want. However, a CRM helps you effectively get to the customers. You will make your daily activities easy by adopting CRM system integration in your organization. Know the principles of CRM added below.
It provides you with the database you need to have based on the activities.

A CRM contains all the information of clients, stakeholders, and employees.

CRM helps influence clients with text messages, emails, and other notifications updates.

It analyzes potential sales, leads, and channels from where customers connect with you.

You do not have to get worried about the performance and quality of the automatic data calculation.

Improve performance and help you with the employees' plans.

You get assistance to have an informed decision and proceed through data analyses.

Develop your company growth strategies based on ROI and your marketing campaign results.
CRM related terms
Here are some of the common terms that you must know for CRM. These terms in CRM development will help you manage your CRM and get to know the CRM effectively.
KPI: key performance indicator.

Support.

Monitoring.

Documentation in CRM.

Communication.

Analysis.

Customers.

Promotion.

Web Service.

Database.

Interaction.

Payments.

Optimization.

Relationship management.

SaaS: software as a service.

Affiliate.
Once you complete the process of CRM development. You become eligible to let your employees access CRM. Which makes it one of the most effective and top services to have for companies. People are more likely to have the services of CRM for them. So, they can get the best information they need for them.
Sales force automation
Sales force automation is also known as SFA- which covers the buying journey of the customers. If a customer searches for a product or service and connects with you. The CMS software helps you until you close the deal. It helps send notifications and reminders to get to have the service they want for them.
Marketing automation
You smartly reach out to your customers. When CRM analyzes the customer profile and marketing campaigns running there. It uses tools to create forms, and landing pages, monitor website visitor actions, score leads and discover the social media websites of visitors. All these activities help you with marketing strategies and reach out to customers.
Service Automation
Service automation helps you avoid time-consuming tasks. Instead, you get to have face-to-face interactions with the clients. You get to have other things like AI chatbots so you can answer the queries of the customers. Which will help you boost your business performance and make you productive.
You get to have the CRM sales pipeline- Benefits
The system helps you with the sales pipeline for your company. The sales pipeline helps you to see the following thing.
The time your customer decided to leave your website.

Where the customer decided to leave your website.

Your company client groups need to be designated with priority.

You get the idea to know the probability to buy the product or services of your company.

Get you to understand the work process and improve the sales pipelines.
Types of CRM Software
The types of CRM will help you know what CRM development your company needs. You may be confused to know the different CRMs. But they are based on the working of their business services. Check out the different types of CRMs your company uses.
Operational:

Sales, marketing, and service-oriented.

Strategic:

in this, you have data gathering and problem-solving principles.

Analytical:

It focuses on long-term client relationships.

Collaborative:

you have a protective and company unit interaction.
Operational CRM
The operational CRM is for all those companies that want to focus on marketing, sales, support, and operation. The operational CRM deals with the routine CRM at the organizations they review all the processes using dashboards.
Strategic CRM
Strategic CRM focuses on putting the customer first. So, they can build long relationships with the clients. Where it also follows the client-oriented rule to make it successful. This CRM acquires information from the client, one that possesses the funnel and it organizes the workflow according to the information. This way it improves the interaction and delivers a personalized experience.
Analytical CRM
You may be understanding it well with the word analytical. If you are looking for the customer's insights for that analytical CRM will help you out. Analytical CRM analyzes customer data and collects resources. With the collected data you will be able to make informed decisions.
Collaborative CRM
When you get to know collaborative CRM. You will know that collaborative CRM development helps you understand a particular person's work for the organization. Collaborative CRM development helps you with the best things you need to have for your company. Supposed your salesperson is not available it will be delivered to the person further to let it run continuously.
What are the functionalities of CRM software and their importance?
The functionalities of a custom CRM help with the right thing you need to have for you. When you look at the functionality you will find that- the function that you get in your CRM. It helps you to connect and deliver personalized services for your business. Check out the functionalities for the custom CRM development.
CRM functionalities
Forecasting ability: this functionality works to know which area they can work on to improve the service. So, they get to have the lead or sales generation for them.
Marketing information management: it works to get the marketing data which will help to develop a relationship with the company and its clients.
Document management: the functionality of document management helps with sharing of files and other documents with the integration of platforms like MS Office and Google Documents and others.
Order management: CRM helps you with managing the order of a customer in the best way. If a customer needs a refund it will manage all such functionality and provide other such things. So, the order can be managed in the best possible way.
Communication management: communication management includes various channels that help get the information they need to have for them. It will help you manage communication using emails, phone calls, notifications, and other top things.
Opportunity management: In between when it gets to have the opportunity. It helps get to management also.
Performance management: It is one of the main things that a customer wants to have in any circumstance.
These are some of the things that you must be knowing about custom CRM development. Using a CRM tool for you will help you with the best and top performance you need to have for your company.
Conclusion
CRM development drives businesses with top results. They will not be getting to manage their all the data in Excel sheets. However, managing Excel sheets is a complex task that needs a lot of effort and cost also. But instead of spending a lot of your time and money to hire a particular person to manage that. You must be adopted the new technology for your company to have CRM development for your company. This will drive you with effective results to manage your relations with customers. It does not matter whether you are an e-commerce company or an IT company CRM can drive you the results. You can also access all the data and know your business performance using a mobile application for you.
VerveLogic can be your one-stop solution for mobile app development and web development because we have a team of experts and market experience. You can get your app or website developed at the best price possible. Also, if you are looking for branding solutions or online marketing for your brand then you should check out VerveBranding and Verve Online Marketing today and make your brand stand out. We hope we have solved your every query regarding the app icon and how to create an amazing app icon. Let us know in the comments and questions.
(Visited 34 times, 1 visits today)