How to Build a Doctor Appointment App Development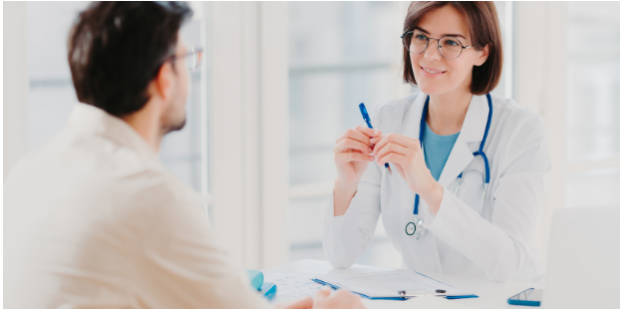 Future is all about technology growth. The rapid growth of technology shows that someday it would help to rule the world sitting at home itself. It has taken so adverse a change from spending hours on shopping to doorstep delivery, from branded clothes, furniture, accessories, and daily necessities like groceries. It would be great if we had a home service with healthcare centers.
There were times when we used to stand in long queues for single medicine and still remember that distinct "hospital" odor, frustration on waiting for the turn to meet the doctor. But no more such anxiety situations thanks to revolutionized technology and IT industries for developing health care applications to make human life easier being safe.
About 1.7 millions mobile users have healthcare apps. the healthcare apps growing massively by 2021 it's going to hit the market at an annual rate of 16%. Not only users, but even doctors have also started using these apps on a regular basis. More than 80% of physicians use medical apps regularly.
Reasons to put on healthcare app
Behind the pain of being stuck at home, taking care of health is a big issue in this pandemic. To go out and stand in a big queue feels so risky to enter the hospitals so having applications on the phone would be easier to get precautions, prescriptions, and maintain proper health.
Along with the disadvantage of investing a lot, many don't see any point so let's explore some more reasons.
-> Health service deficiency in rural and remote areas –
We have seen this problem many times that people die in rural areas for not having a hospital nearby. Building a hospital would solve a problem but it's not as easy to say, right but needs a lot of investment so having healthcare apps would reduce a burden with laser cost in at least primary treatments.
-> Disabled and elderly people limited access to hospital
It's hectic for the elderly and disabled people to often visit the hospital for a small requirement. Having these apps reduces this tiresome job.
-> Monitoring a patient health
Keeping the records of the patients in a file and maintaining them is not a simple task. These healthcare apps help in having proper maintenance.
-> Long waits and long travel
Traveling long distances to access medical care and wait at a doctor's office. So healthcare apps make it easier.
Market research snaps on healthcare software
Not only for the patients it also helped the doctors to have proper communication with patients and satisfaction of serving with best. With statistics below
-> better patient access to healthcare (93%)
-> increased productivity (77%)
-> cost reductions (71%)
-> better patient-doctor communication (71%)
-> improved relationships with patients (60%)
Some features to look over during market research
-> Check for the available clinics based on category and compliance of the clinical support
-> Look over another competitor in the market
-> Collect the data of prescription manual and budget
-> Have overview over advantage and disadvantage.
-> Analyse payment areas with various applications.
Features for application
From a patient point of view:
a. Scheduling
b. Patient profile
c. Doctor directory
d. Smart search
e. Payments
f. Reminders
g. Real-time chat
h. Document upload
i. E- prescription
j. Dashboard for front-desk employment
From the doctor point of view:

a. Have doctor database ready
b. Verify a prototype
c. Shelf of scheduling tool
d. Profile maintenance
e. Encryption on calls
Brief of the feature
1. Profile creation –
Key features of the app to get infill important details to create their respective profiles.
-> Location of the doctor: – You can also add the distance counter between the patient and the doctor.
-> Competence: – In this section, the doctor can add their specialty, experience, education, professional certifications, and many more.
-> Photos: – Pictures of workplaces, etc.
-> Rating: – This section will show the reviews and ratings given by the other patients.
-> First and last name: – This helps the doctor to make a record of your name along with getting to know how to address their patients.
-> Phone number: – This helps the doctor to make a quick call to their patients.
-> Address: – The patient's address helps the application to make a list of all the nearby doctors.
-> Age, sex, and other information: – This information is necessary for the treatment of the patient.
2. Searching
This empowers the patients to search for a suitable doctor as per their needs. The patients can search doctors using various filters like doctor's specialty, area, type of care, price, range, preferable time, available insurance, and many more. And filters make the process of searching doctors streamlined, quick, accurate, and relevant.
3. Appointment Booking
In favor of the patient, a built-in chat is also provided so that the patient can discuss any additional issues or queries. This helps in completing the process and confirming appointments.
4. Payment options
The payment option is also the last stage, so it becomes essential for you that none of your users goes away from this stage. To ensure this, your payment process must follow the below criteria:
-> The process should be simple so that the users have to make a few actions as possible.
-> The process should be quick which can minimize the processing time.
-> The payment process must have top-notch security against scams and frauds.
5. SOS emergency
In case of medical emergencies, this feature helps is quick access to all emergencies, like booking sudden appointments or ambulance calls.
6. Live video conferencing
It helps the users to have personal interactions with their doctors. This feature saves user's time as they don't need to visit the clinics all the time.
7. Push notification
It favors both patients and doctors in reminding the appointments and schedules. This also informs about the medicines and availability of the doctor's timing.
8. Document sharing
For patients help in sharing the details of the report and diagnosis results. For doctors, it helps in sharing prescription and precautionary first-aid details.
Navigation tips for patients
Navigation tips for doctors
Development cost 
depends on several factors such as:
—> Complexity of app
—> No. of hours
—> Hourly rates
—> Contract type
—> No. of platforms
—> Technology stack
For example
A. Doctor on Demand – is a telemedicine app that's available in the App Store and on Google Play. This app offers services such as urgent care, behavioral health, preventive care, and chronic care.
B. Medici – is a HIPAA-compliant app that enables doctors and patients to connect. Doctors can prescribe medicine, set rates and get paid, manage schedules, chat with peers, create group chats, and keep track of earnings.
C. MDLIVE – also provides virtual consultations with psychiatrists and dermatologists. When clinically appropriate, MDLIVE sends a prescription to the nearest pharmacy.
Conclusion 
If you have an idea for a healthcare mobile app startup, hope you get some points here put up with the best application. The people can use it with flexibility and compatibility being safe in this covid-19. If planning to build one app this article would help in building better applications. As people aren't going to be careless about health, developing healthcare applications with visual telemedicine implementation isn't going to be a flop in the market, using the best UI/UX would hit the market and be successful.
(Visited 92 times, 1 visits today)