Best HIIT Workout Apps for all Fitness Enthusiasts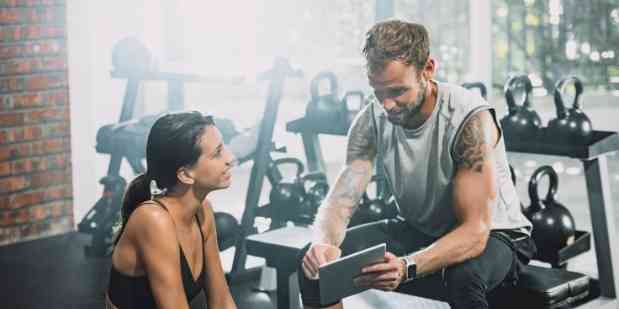 We all have been stuck in our lives in terms of trying new things and the things we wish to do. When we are packed with our schedule then we usually avoid a few things which can be beneficial for us and our lifestyle. One such thing is exercise, we understand that working out on your own can be a struggle or you might be jammed to go to gym or exercise class in person. In such situations, apps can nudge you to get moving. If you are getting out of shape then it is time to focus on your fitness and HIIT workouts can be a good kick start as it offers maximum benefit in the least time.
HIIT training programs are very effective for people who have less time for exercise in their daily routine. In today's digitalized world it is really easy to find the right platform which suits you. In the ever-growing mobile app development world, let us find the best HIIT workout apps for all the fitness enthusiasts developed by some of the best mobile app development companies that make our lives easier. 
12 HIIT Workout Apps to Achieve your Fitness Goal
1. Keelo
– If you want to strengthen HIIT workouts WOD at home or gym, then this is a must-have application to be on your phone. Its mobile app development is done by Throwdown labs, INC. and it comes with a free and paid Premium partnership. With an iOS rating of 4.8/5 and an android rating of 4.6/5, Keelo sits among the best fitness applications on both platforms. Using Keelo constantly will reward you with gained strength, endurance, enthusiasm, stamina, and optimism.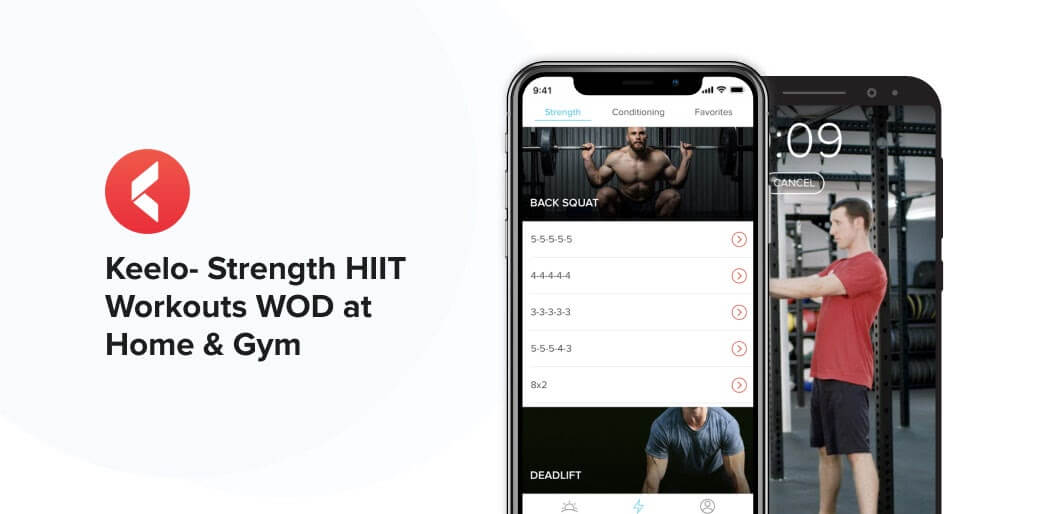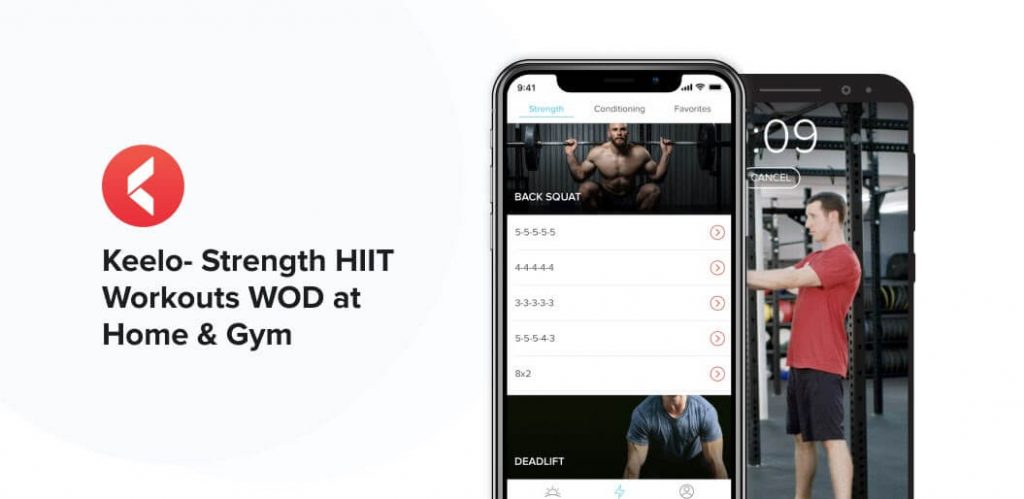 Unique Feature it offers:
-> Tracks Daily Progress
-> Instructional Videos in High Quality
-> Real-Time Chat Option Available for the Trainer
-> Email the Coach With Queries
-> Uses AI for more Personalized Solution
2. Seven-7 Minute Workout 
– Another superb fitness application offered by Perigee AB. It has an iOS rating of 4.8/5 and an android rating of 4.5/5. Seven Minutes can help you with the positive first impression of exercise. It is also one of the best timer apps for workouts that runs on time-boxed intervals. No matter if you are planning to stay fit, need to shed some extra pounds, or strength training, a 7-minute workout is perfect for you.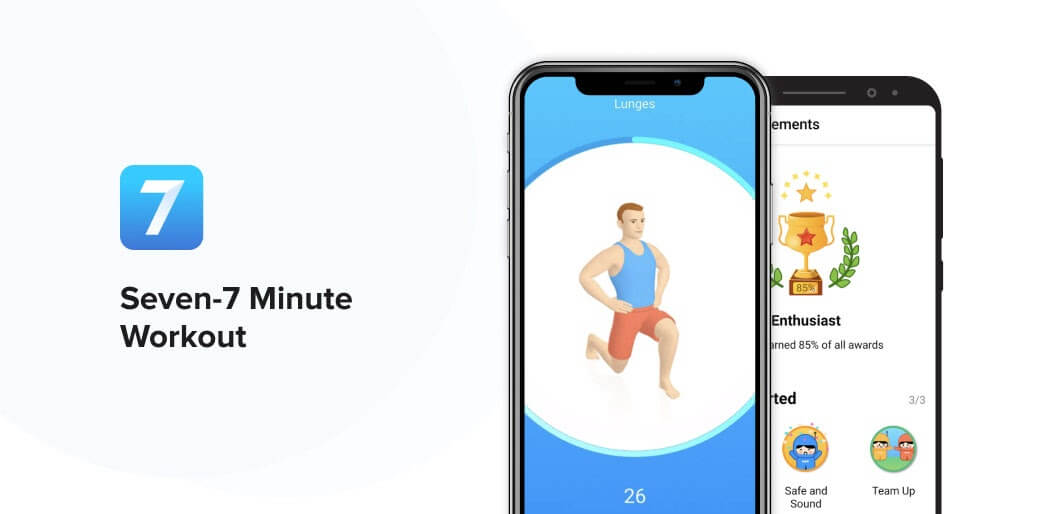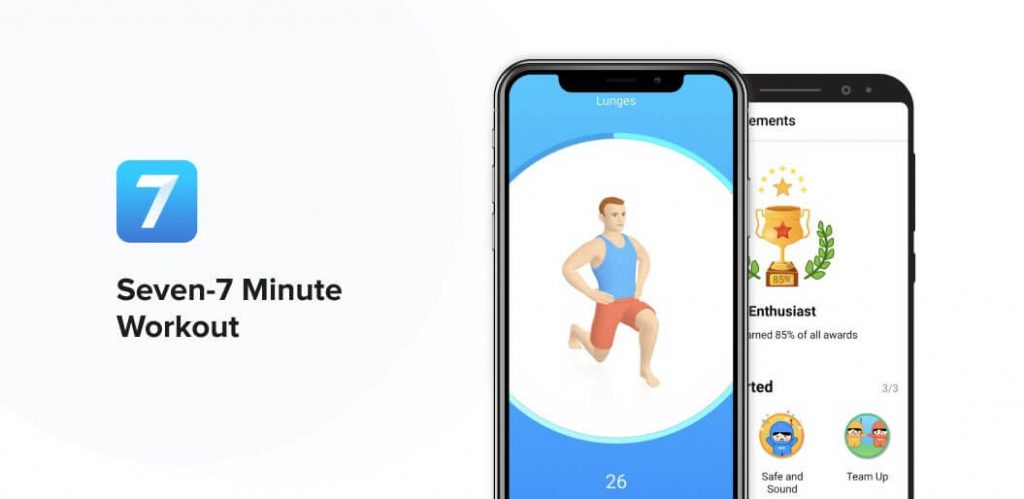 Splendid Features:
-> Easy to get workout recommendations
-> Custom solutions
-> More than 200 exercise is available
-> Offers daily 7-minute workout challenge
-> Guidance from expert trainers
3. Interval Timer – HIIT Training
– This application is topping our list of top HIIT training applications. It is offered by Appxy, Interval timer is free to use with advanced features and can be bought through in-app purchase. With a rating of around 4.5 for both platforms which makes it one of the best fit applications to have on your phone. This application can also run on foreground, background, or even the device locked. Time interval has amazing user-friendly timers which provide a hassle-free user experience.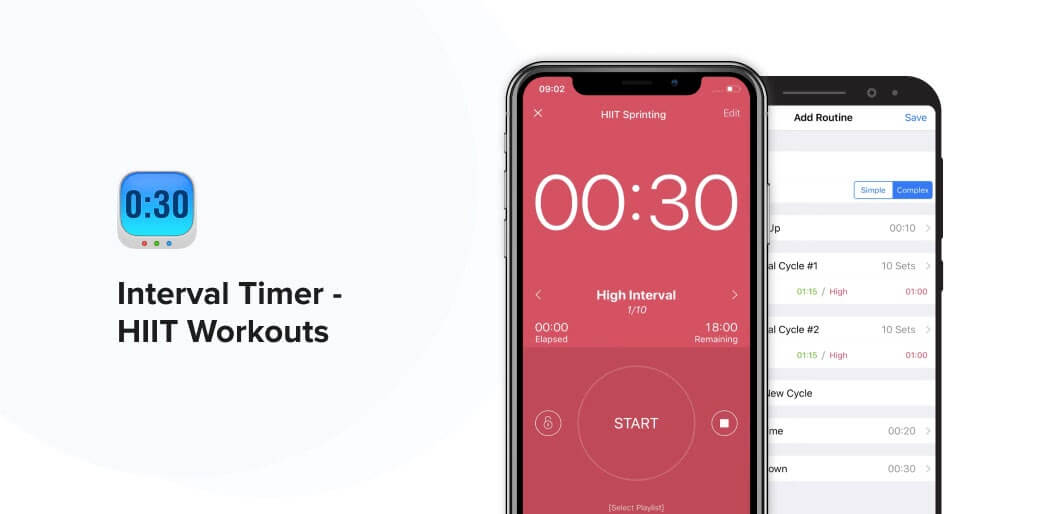 Exceptional Features:
-> Works with Locked Screen
-> Records Idling Time
-> Adjustable Frequency of Sets
-> Pause when Resting
-> Adjustable Frequency of sets
-> Records Low Interval Time
-> Records High Interval Time
4. Workout Trainer: Fitness Coach
– This fitness application is offered by Skimble Inc. and can be downloaded from Google Play Store and Apple Store. You can easily challenge your limits with this wonderful trainer app. It is free to use with an option of PRO+ membership. It sits ideally on top at 4.7 ratings on the Apple Store and 4.3 on the Google play store out of 5. The application is home to talented and fittest trainers who guide you through sharing pictures, videos, and audio tutorials. If you are new to training and workout then a Workout trainer is the best application for you.
Unique Features:
-> Advanced HIIT exercise
-> Heart Rate Feedback
-> Option to hire a real trainer
-> Wearable connectivity
-> Exercise summary logs
5. Seconds Pro-Interval Timer
– If you also find excuses every time instead of burning your calories then Seconds Pro Interval Timer is the application that you need. But you need to pay for their subscription model to avail of their services. But once you are paid for the application it works amazingly for you as your workout journey begins. You can download this application on your Android and iOS smartphones as it has an iOS rating of 4.8 and an android rating of 4.7 both out of 5.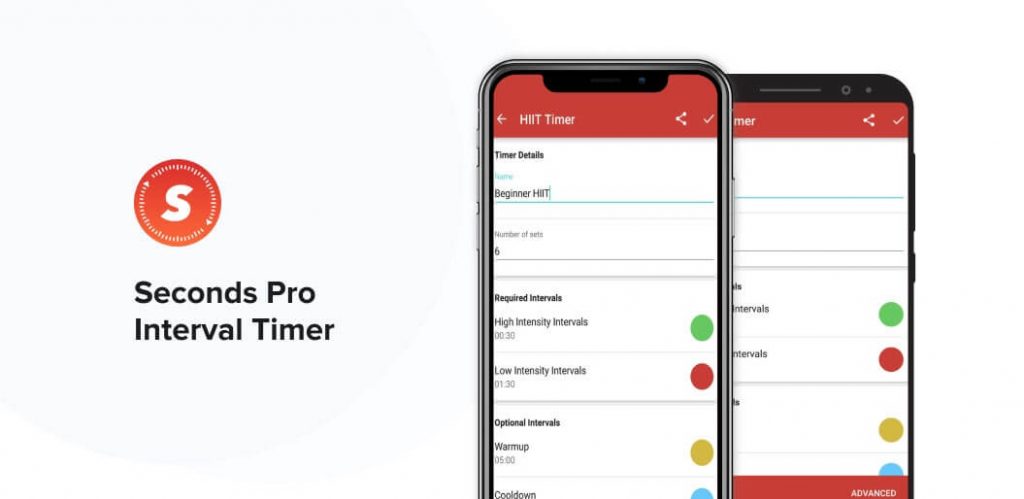 Unique Features Include:
-> Music Integration Pre Made Timers Available
-> Large and Clear Time Display
-> Templates for HIIT Training
-> Text to Speech and Built-in Alerts
6. Freeletics
– Freeletics is a free-to-use mobile app development along with the option of in-app purchase. Freeletics is one of the most accepted health applications worldwide. It is deemed as one of Europe's number one fitness applications as it offers the resiliency to work out anywhere and anytime.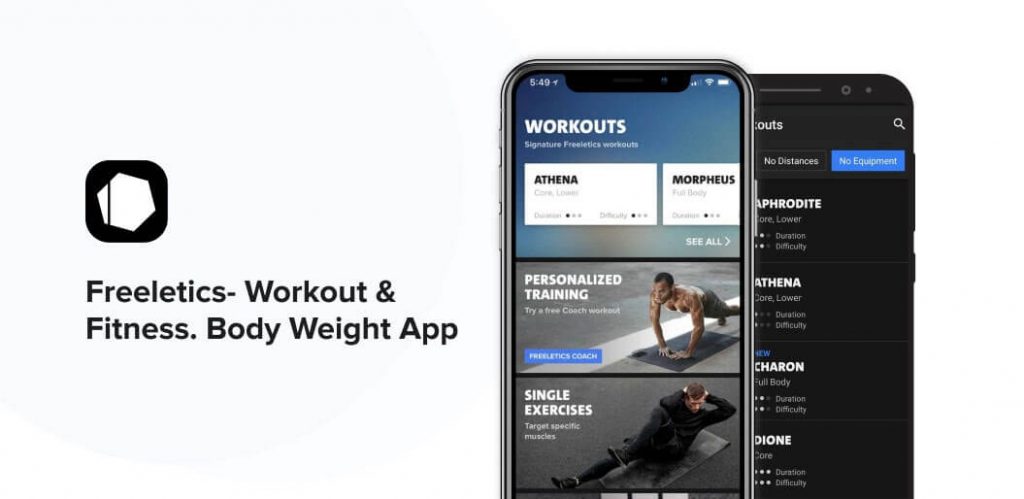 Special Features
-> Custom HIIT Workout Plans
-> 10-30 minute Workout plans
-> 24/7 Fitness Advisor
-> Enough information for more profound knowledge
-> Availability of local Freeletics Group
7. The J&J Official 7 Minute Workout
– This fitness application is developed by Johnson & Johnson Health & Wellness Solutions Inc. And the best thing about J&J is that it is free to use. With an iOS rating of 4.7/5 and an Android rating of 4.6/5, this fitness application is the perfect model of technology and fitness expertise application. Currently, it is available in more than 200 countries. J&J application believes in smart working out solutions as it is perfect for all, especially for beginners.
Smart Features
-> Customized Workouts
-> Workout and inactivity reminders
-> Workouts ranging from 7-32 minutes
-> HD video tutorials
8. HIIT & Cardio Workout by Fitify
– This fitness application is offered by Martin Mazanec. 15-20 minutes of workout is all you need to lose some weight. All you need to do is to plan your schedule and use this mobile app development and start your exercise journey. It is free to use applications with in-app purchases. So start shedding your weight with Fitify as this amazing application has the ability to work offline too.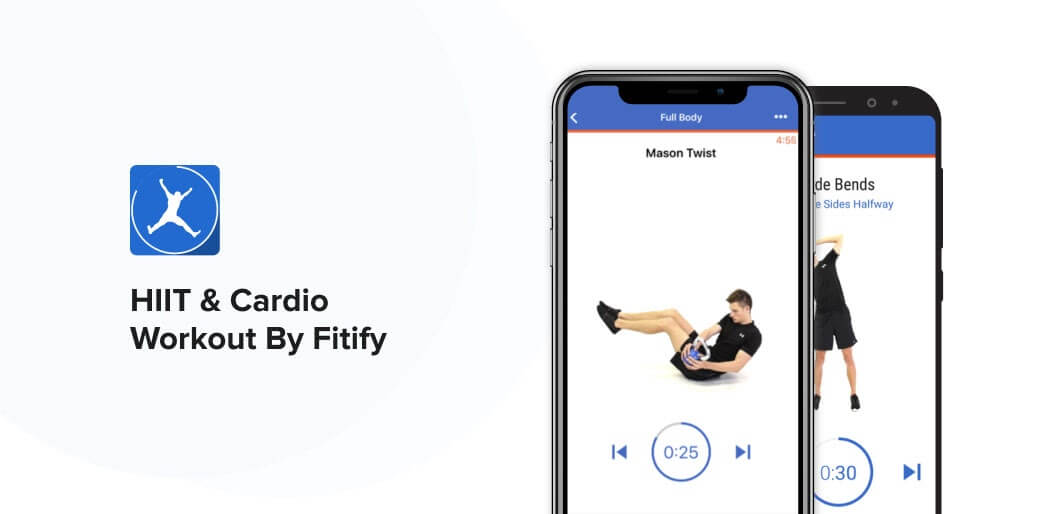 Unique Features
-> Suitable for every age group
-> Audio and Video Tutorials
-> Customized workout
-> No need for any equipment
-> 90+ Bodyweight exercise
9. HIIT Workouts | Down Dog
– This HIIT Workout App is offered by Yoga Buddhi Co and is perfect for fitness enthusiasts. This application has already helped millions of people worldwide in maintaining their fitness regime at home. Its most special feature is its ability to sync across devices gives you a unique experience. This HIIT workout application challenges your limits and ensures you get the result you seek. This application is available on both Android and iOS as it is free to use while some features need to be bought.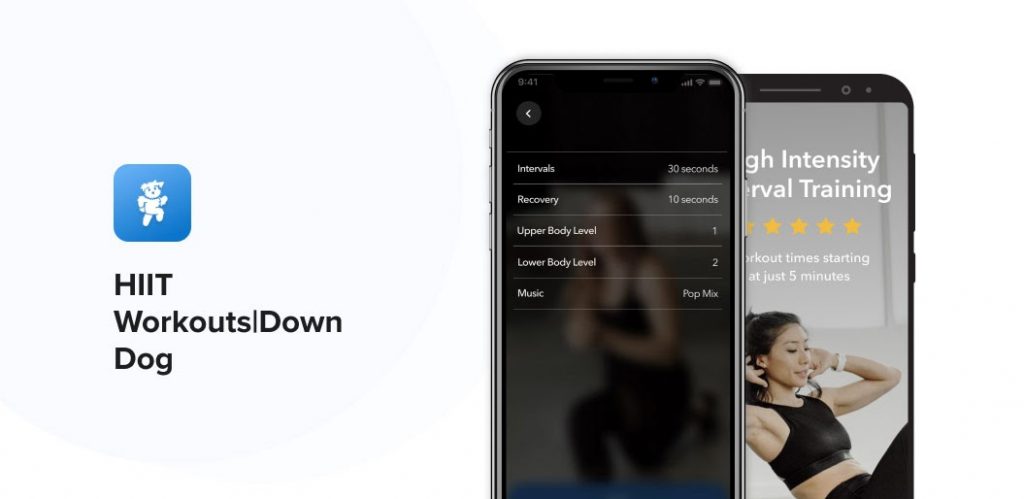 Special Features
-> Offline availability with download practice option
-> Boost Feature that allows focusing on the particular body area
-> HD videos for a good experience
-> Impressive, Intuitive, and responsive UI
10. 12 Minute Athlete HIIT Workout
– This is an in-house workout application that needs a subscription model in order to use this application. Fitness Enthusiasts love to use this application as it helps you forget your gym. Their 12-minute workout of your day is all you need to get you in shape. It is also listed among the best daily workout apps that make the process simpler.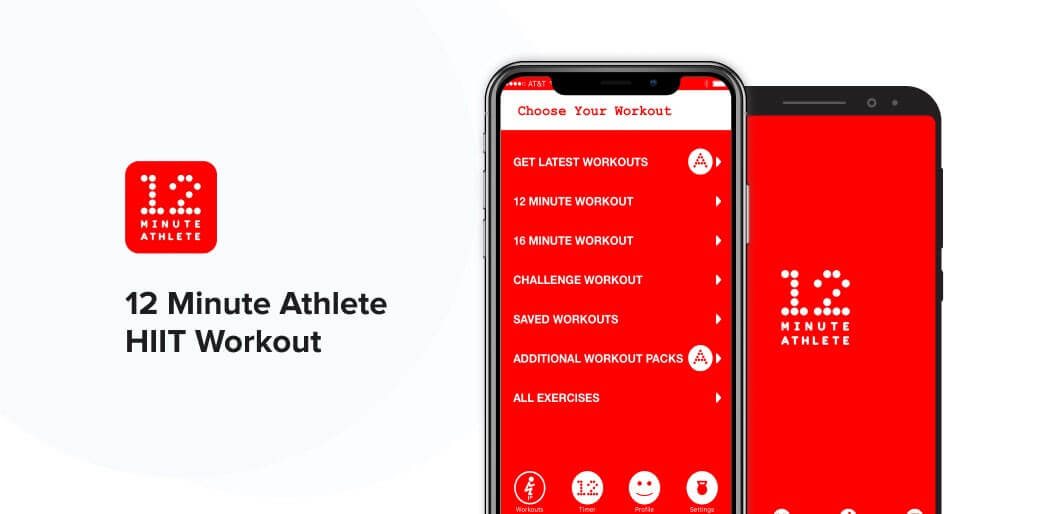 Special Features
-> Seven Equipment Choice
-> 35+ equipment and bodyweight workouts
-> Textual and Video workout tutorials
-> Includes Interval timer and stopwatch 
11. HIIT Workouts
– The mobile app development services are offered by 7M for this application. The key to this application is that it offers short, intense, and effective training exercises. This application is very popular among beginners as it offers voice-over instructions. The mobile app development for this application is done in the most effective manner as it ensures that it regularly updates to meet the changing user needs.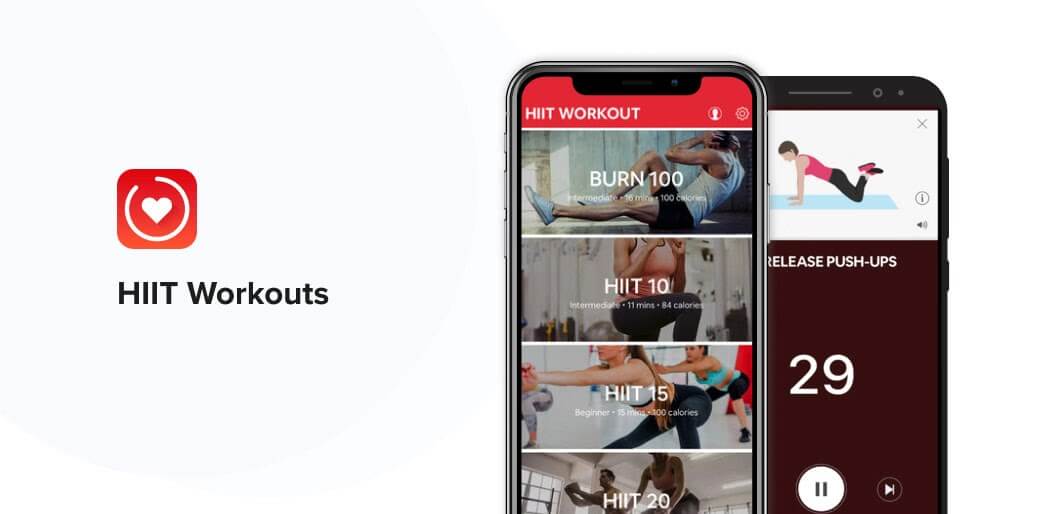 Exceptional Features
-> Gives an alert in between
-> Countdown to get ready for the next exercise
-> Nice Workouts to Try
-> Free Video Tutorials
-> User-Friendly user interface
12. Workout for Women – Weight Loss Fitness App by 7 PM
– This application is developed by Workout Apps and it is free to use on both platforms. It is particularly designed for women to perform HIIT workouts and maintain proper health and fitness. Its specifically designed exercises help women to easily build stamina and work as a perfect helping hand to achieve fitness goals.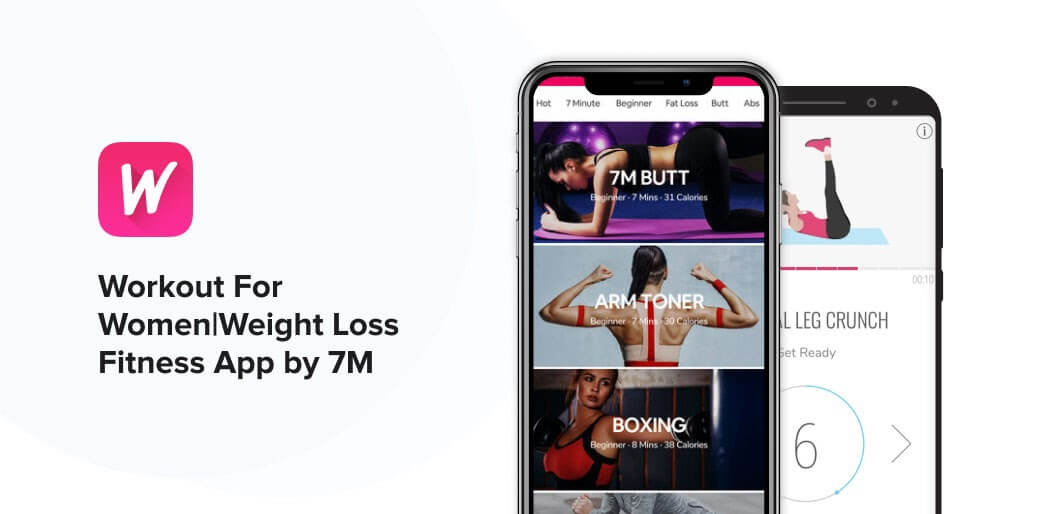 Its Unique Features
-> Body Part Specific Exercise
-> Beginner Friendly Workouts
-> Audio and Video Tutorials
-> Tailored Solutions Especially for Females
Now you have the list of the best HIIT workout apps, all you need to install the best partner in your smartphone and start hitting the recommended exercise and get your body in shape. These applications also instill motivation in you as all you need to do is to start with the best application you find suitable for you to get impressive results.
Also Read: Guide To Publish Your Android App on Google Play Store
Google Play Store Stats Of 2019-2020 You Should Know
(Visited 455 times, 1 visits today)