Fitness App Development:11 Must Have Features of Fitness Mobile Apps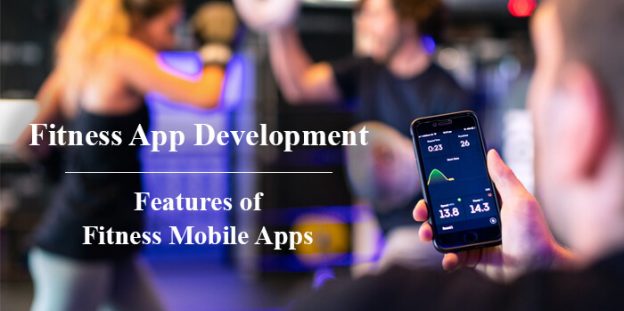 The recent surge in health and wellness has pushed people on prioritizing fitness over everything else. Newspapers, magazines, blogs; almost every publication is urging the readers to take action to improve their health. This has led to a booming fitness industry with gyms, yoga and exercises studios opening all across the country. People who don't have the time for hitting the gym are turning to their mobile phones for help. Fitness apps serve as a personal trainer on the cost of a shoestring. Majority of them have a free version sufficient for a beginner. 
Working out at home has become the new normal. A few of the fitness apps offer evidence-based information by collecting scientific information increasing their credibility. These apps are the right choice for people who have the motivation to show up in front of the phone every day for a work-out session. An app is a surefire way to gain more clients for trainers trying to establish themselves as the local fitness hero. 
What are the features that make a fitness app stand out? Read on…
1. A Speedy Sign-up – People aren't here to date. If getting on board takes too long, they will lose patience and download some other app. A quick sign up unveils what your app has stored for the users in seconds. The signing up shouldn't take more than 10-15 seconds in general. The name of the user, their mail id or phone number and a password, that all you need. A better option instead of a form-filling is social media sign-up. Any user can create an account by logging in their account on Facebook, Twitter or Instagram. This requires social media integration. It simplifies the account creation. The users don't even have to fuzz about remembering the password!
2. Syn Data – Synchronize the data over all the device. Device usage isn't limited to androids. Your app downloaders might use the app on a tablet, desktop pc or other mobile devices. They should be able to access the fitness records over all of the devices.
3. Tracking User Activities – One of the main functions of a fitness app is to gauge users' performance. After shedding the sweat in front of the screen, they want to know the number of calories they burned. In case your app is for walking, jogging or running, they will be eager to know the number of steps they took or km they travelled. Tracking user activities is the essence of a fitness app. They can be done through the sensors in mobile phones. 
" Health & Fitness Mobile App Development Company " 

4. Geolocation – In outdoor exercises such as cycling, to calculate the distance travelled the app has to access the starting and finishing point. Here the mobile GPS comes handy. Geolocation features allow the app to track the current location of the users. In gamified fitness apps where the user has to complete a mission to save the world from aliens or terrorists, geolocation is used as a means to find the target. This feature can also help users to find people nearby using your app, creating a community. 
5. Training Program – For a fitness freak exercising isn't a task. They are already aware of plenty of workouts, cardio, HIIT, etc. However, a person who has never worked out before will find exercising on their own intimidating. They might end up choosing the wrong routine and hurting their muscles. Needless to say, a fitness app must have training programs. Video tutorials from certified trainers will ensure they practice under expert supervision. The training sessions should be categorized according to the level of difficulty. Dividing the content in beginners, Intermediate and advanced is a standard. People who are specifically promoting their fitness centre should ask the app developer in Chandigarh to add a chat feature. It will fuel inquiries; possibly bring more crowd to your centre.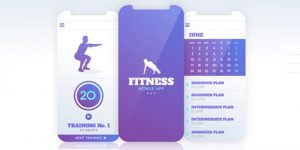 6. Push Notification – As per a study conducted by Annals.org, user engagement drops significance after the first month. Customized notifications ensure the users are motivated; they don't decrease the time spent on your app. Notify them of the new training series, dietary changes, etc. Push notifications excite users to remain active on the app. But, it should be helpful otherwise the users wouldn't pay any attention to your app's notification. 
" Fitness Trainer Mobile App Development Company "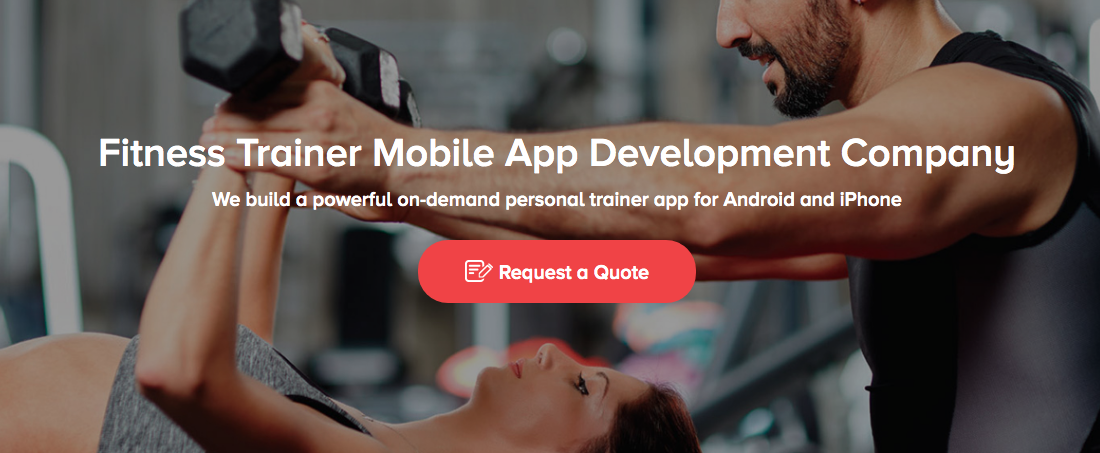 7. Social Proof – People are proud to share their achievements on social media. Reaching fitness goals can bring people happiness and a sense of accomplishment. Getting appreciation from others on social media is the icing on the cake. Allowing users to share their fitness statistics or score gives them the chance of celebrating their small wins.
8. Device Integration – The usage of wearable fitness technology has significantly increased in the last past five years. Fitness trackers are cheaper than before. More and more people are investing in wearable devices to constantly monitor their physical health. Collaborating in the devices your app can act as a 360-degree solution fitness solution – insist the app developer in Chandigarh. 
9. User Profile – Providing users right content is crucial for the success of a fitness app. Details such as age, weight, height, current health problems and illness are essential to offer the best fitness plan to a user. Once the user is accustomed to your app, ask for necessary info you'll require to access their fitness needs.
10. In-app Purchases – Most of the users start trusting a particular instructor. They consult him using the app. In such a case, they might rely on the app to provide them information on equipment and diet plans to follow. Those who don't have the time to visit a brick and mortar store nearby for buying gym essential might order them online. You can run a fitness shop inside the app and earn extra money. In-app purchases are your golden ticket to make those big bucks.
11. Security – If you are offering in-app purchases, you must take care of the payment security. The transaction on your app can be secured by integrating a payment gateway. 
Final Thoughts – Fitness apps have a perfect mix of action, motivation and education. They present the users with physical exercises, mostly in the form of video tutorials. Sometimes the apps are gamified to make workouts less boring. When you hire an app developer in Chandigarh try included a few of all the features we listed above for better results.
(Visited 137 times, 1 visits today)