23 New Mobile Technology Trends to Look Out for in 2021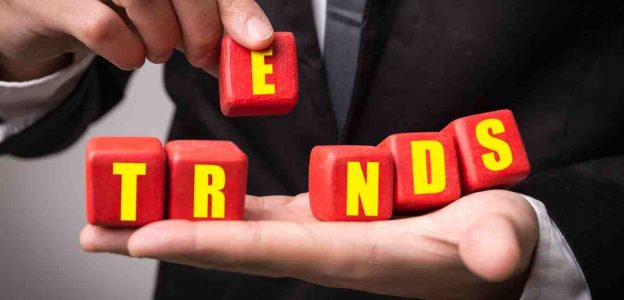 Being a business or startup owner having/thinking about mobile app development, keeping up with the trends is mandatory. Owning a mobile application comes with a lot of responsibilities. In this article, we will help you with the latest trends mobile apps are looking forward to in 2021.
Today, mobile app development has taken off at a very fast rate. Every business wishes to serve its customers with the best, personalized experience with the help of iOS and Android mobile applications. If you are looking forward to upgrading the experience of your customers with existing mobile applications or new app development, you must consider this list.
Mobile Technology Waves for 2021
Here is an ultimate list of mobile technology trends that you must consider before going for mobile app development.
1. Android Instant Apps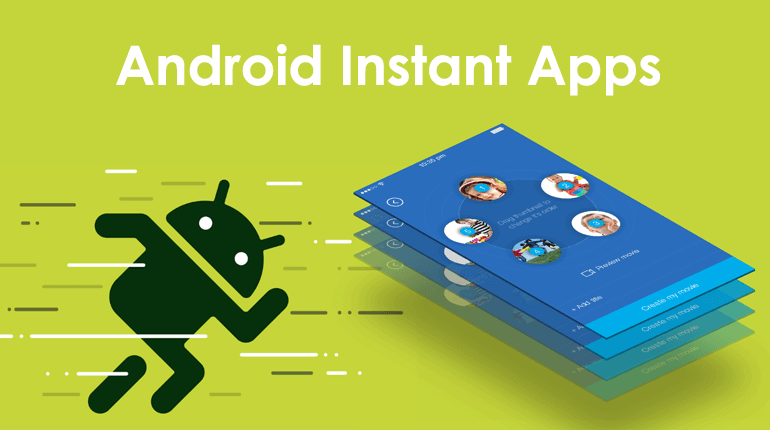 Source: temidjoy.medium.com
Instant mobile applications are those apps that do not require to be installed for accessing the content. This functionality is only available with Android mobile applications.
By clicking on the mobile app URL through a link, banner, or otherwise, you will be sent to the specific section of the mobile application. This is possible as the mobile application is split into different modules. Only the required module of the Android application is downloaded for use.
Instant android applications can only be used on devices with Jellybean OS (2013) and above. It is more or less like a mobile browser and cached after the app is closed. If you wish to attract your audience to a specific section of mobile applications, you can ask your Android mobile app developer to integrate this functionality.
2. Mobile artificial intelligence
Artificial intelligence is working as a catalyst in delivering a better user experience in mobile applications. Integration of cloud-based AI along with built-in AI in mobile apps is making all the difference in the world. The rate of adoption of AI is increasing exponentially.
Text and voice searches are great but think about searching for something you do not know the name of. You can just click the picture of the item and artificial intelligence will find the item for you. Visual search can help you describe the item you are unable to describe. Visual search is accurate, fun, fast, and simpler than text and voice searches.
AI is proving itself to be best for the adoption of enhanced mobile app security. Authentication can become smooth with the help of this technology. Here are some of the benefits of making use of AI in your mobile app:
=> Programmed Debugging is received
=> Reasoning improves
=> Repetitive Tasks as accomplished easily
=> You can read your customer better
=> Improve your iOS and Android apps' user experience
=> Increase revenue
=> Conversational UI
=> Analytical Proficiencies integration
=> Better daily operations
All these are some of the best advantages of using AI in your mobile app. You can take help from an ML/AI Development Company in India to get the AI app integration done.
Bonus Blog: What are the Top AI Software Development Tools?
3. Mobile security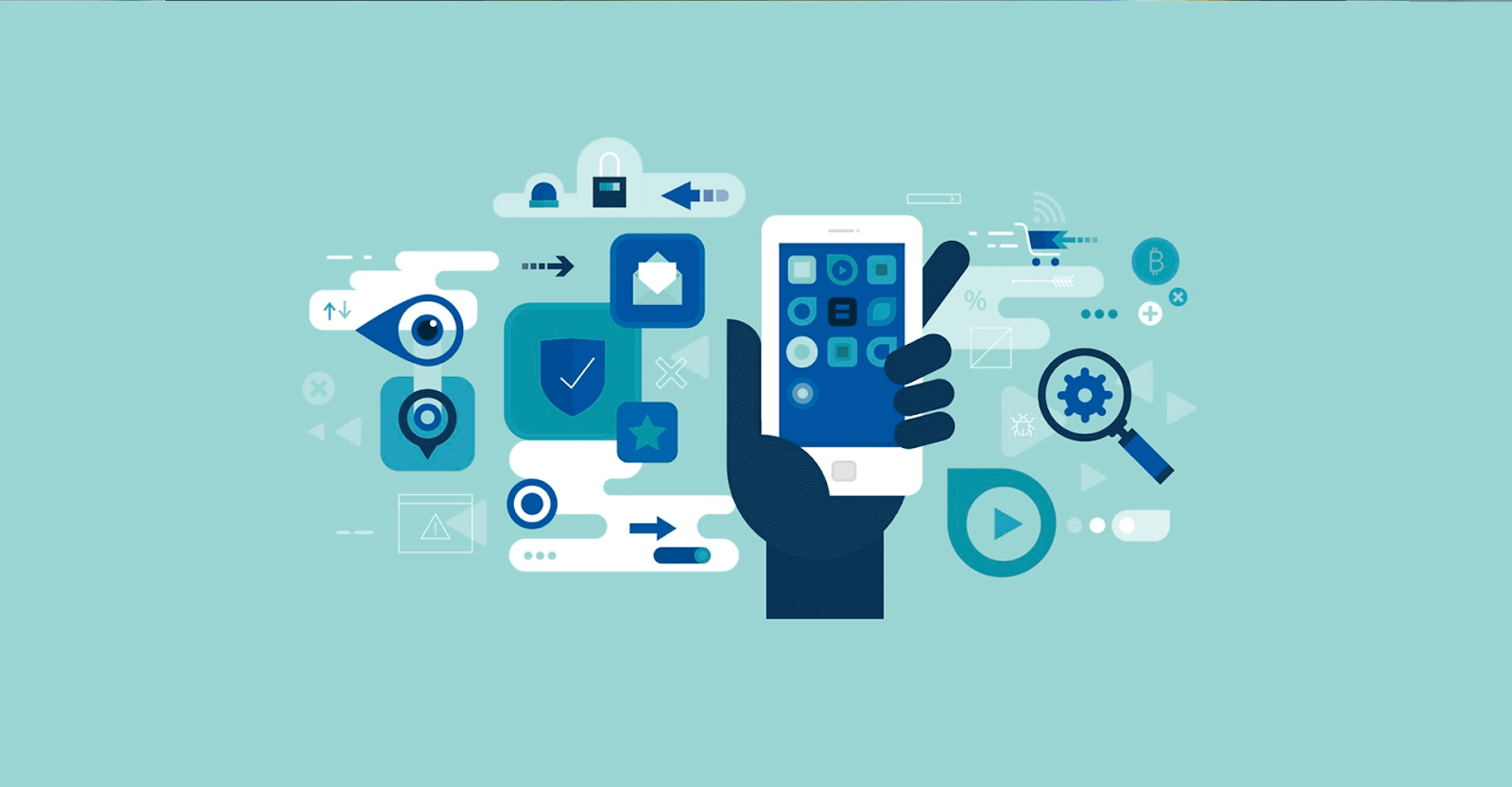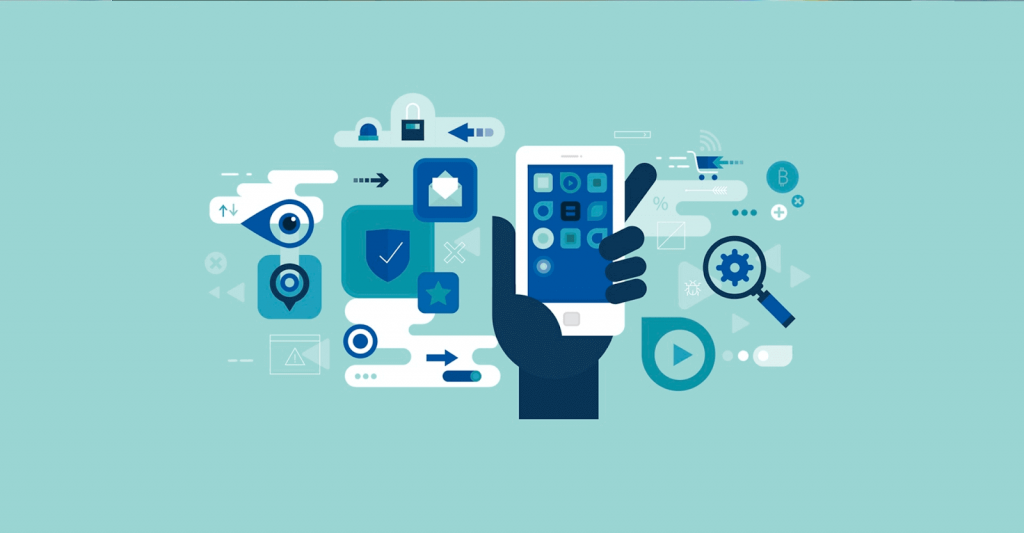 Source: Avast Blog
In 2020, 97% of organizations faced mobile threats. And at least one employee in 46% of organizations was found to have downloaded a malicious mobile application. Top mobile security threats in 2021 includes:
=> Pandemic-based phishing
=> Ransomware-based mobile security threats
=> Decommissioning Devices
=> Emergency Response Breakdowns
Best mobile application security practices include:
=> Adopt a DevSecOps Approach
=> Secure Implementation of SDLC Management Process
=> Make sure Open-Source Vulnerabilities are Addressed
=> Automation is the key
=> Be Aware of the Assets you own
=> Assess the Risk associated
=> Developers Must Be Security Trained
=> Proper Management of Containers
=> Limit User Access to Data
=> Update and Patch Regularly
=> Ensure Access to Log Data
=> Encrypt Your Data
=> Use Pentesting
=> Ensure Accurate Input Validation
=> Aim for Permanent Fixes
All these measures will help you in building a secure mobile application. Read our blog on 6 Mobile Device Security Best Practices for better understanding.
Must Read: Data Privacy And Security- Major Roadblocks For Mobile Applications
4. Geofencing and location-based services
A location-based service, Geofencing uses Wi-Fi, GPS, radio frequency identification (RFID), or cellular data to trigger the targeted market action. Let's say a consumer moves in the geography where there is a Sephora shop; the person crossing the area will receive a message saying, 'Buy 1 Get 1 FREE! Offer valid only today.
Therefore Geofencing is all about delivering the advertisement to the targeted customer. A text message, email, social media advertisement, app notification, and many more options are available to advertise your brand, service, or product. The most famous form of advertising is the text message.
Benefits of Geofencing includes:
=> It has the ability to hyper-target prospects
=> Send advertisement at the right time and right place
=> Humongous amounts of insightful data metrics can be collected
=> Be able to personalize the customer experience
=> Have the ability to draw prospects away from the competition
Implementing the strategy right is also necessary to attract the audience to your business. Some of the best strategies to do it right include:
=> limiting your geographic scope.
=> Have a clear call to action. Ask your potential customers to act now.
=> You can mix geofencing with search engine advertising, display advertising, content marketing, remarketing, video advertising, and more for better effectiveness.
Learn How to Create a GPS APP for Android & iOS with our comprehensive blog. This will help you understand more about geofencing and location-based services.
5. Mobile applications for small businesses
Be you a big organization, a small business, or a startup, having a mobile application is always a good idea. This increases your credibility among your customers and will help you generate a larger user base.
Small businesses benefit a lot from these mobile apps. With an iOS and Android mobile app, you can reach a new set of people, showcase your brilliance and even earn money.
On average, an individual has 26 mobile apps installed. So you will have to compete with these apps; but how many people do you have to compete with if you have a website? The answer is millions.
Another place where people are looking out for products is social media. If a person has installed your app, they have a higher probability of buying your product or service than from a social media app. A mobile application works in many ways in helping new and small businesses.
6. The Future is About Augmented Reality
Source: Giphy
Providing the real-world experience to the users, Augmented Reality may be new for now but has immense possibilities for the future. This technology never fails to deliver an integrated user experience by emulating the real-world experience into your mobile device.
This revolutionary technology can be integrated into any and every field including eCommerce, entertainment, medical services, media, and more. Interacting with the physical world becomes possible by augmenting geolocation and information generation technologies to augmented reality.
Here are the Top 4 Augmented Reality App Inspirations to help you learn more about this technology.
7. Apps built for transportation
A plethora of transportation or mobility apps are available in the market. But the trends of these mobile applications are changing. This sector has a lot of competition and to rise above the competition one needs to integrate innovation.
Adopting cloud-based systems is one of the largest trends the transportation industry is looking forward to in 2021. The company's scalability and innovative digital resource usage opportunities increase with the help of this. The technology also allows the companies to gain higher profitability.
Anti-Theft GPS and increased visibility are some of the major trends people wish to have. Avoiding losses across the board can be achieved by ensuring extra security protocols.
Do ask your mobile app development company to research and find the best solution for their mobile app development company.
8. More Revenue Generation for Mobile App
Mobile apps increase your digital presence and hence, you are more visible to people. Globally, more than 5 billion people have access to a smartphone. Companies that have mobile applications can excite their users with better offers and a specific call to action.
Increasing customer engagement can be achieved with the help of a mobile application. Statistics state that due to the huge amount of engagement 35% of customers return more frequently to the stores. If you wish to sell more items, you must consider the development of a mobile app.
9. Mobile Apps Paired With Wearable Technology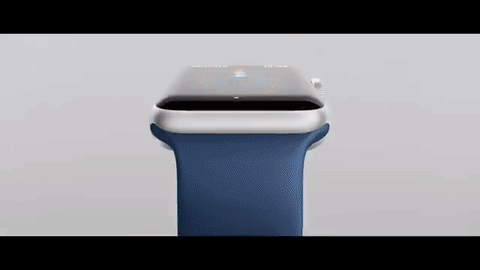 Source: Giphy
Mobile app development trends are also taking into consideration wearable technology. There are many applications for iOS and android that extend support to wearable technology as well. It is estimated that wearable devices will be used by 2022, 25% of the adult population of the USA.
Since wearable apps have access to your personal data like your pulse rate, blood pressure, blood oxygen levels, and more. This makes the apps customized to your needs and your interests.
In the future, we may see e-Payments through wearables, shared data ownership, integrating the Internet of Things, and more. This will make the user experience better and create a wholesome experience for the people.
For in-depth reading save our blog Wearable Apps: What, Why, and Advantages in 2021. This blog addresses almost all the questions you might have related to wearable technology. Do not forget to ask your mobile app developers to consider wearable technology before mobile application development.
10. Mobile App Controlling Homes of People
Managing multiple devices with the help of a smartphone will increase in the year 2021. It will be possible to control your homes better even from remote locations.
Mobile apps can make use of a local WiFi spot or Bluetooth/ NFC type connection to communicate with the desired home device from even far away.
It is recommended to have Smart Home devices and Proper firewall settings to lie under safety protocols. These mobile applications also have the ability to be customized as per the needs.
11. Cross-platform mobile development
The development of mobile apps that are compatible with multiple mobile operating systems is called cross-platform mobile development. Cross-platform mobile app development has not only become easy but the process has now become fast as well.
Cross-platform apps can gain popularity. With one code and one app development team, businesses will be able to reach audiences across the operating systems. A future cross-platform mobile app includes:
=> Hybrid mobile app development: Developing mobile applications for iOS and Android with the use of the same code base.
=> Rapid mobile app development (RMAD): Code-free programming tools are used by app developers to get the app ready.
=> Windows universal apps: All windows devices including Windows PC, tablet, smartphone, smartwatch, or Xbox are accessible with just one code.
=> Progressive web apps (PWAs): Progressive web apps look and feel like native mobile applications. Users do not require to visit the app store to download such apps.
Get answers to all your questions with our blog on What Is Cross-Platform? Is It The Best Choice For Mobile App Development?
Do Not Forget To Read: Where do Cross-Platform App Frameworks Stand in 2021?
12. Mobile Payments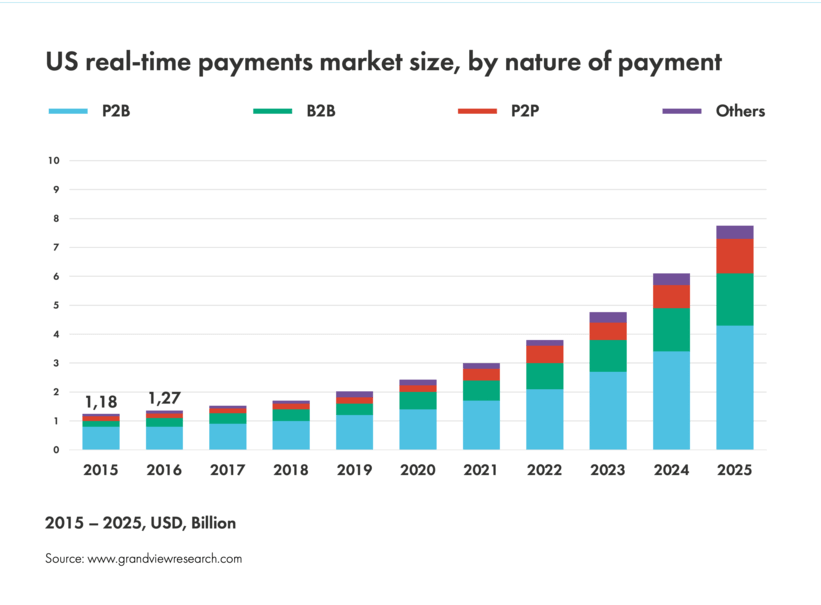 Payment methods have seen immense amounts of change since the stone age. With the rise in technology, the change in payment methods is taking a u-turn. Here are some of the trends that you must look forward to in the year 2021:
=> Biometric authentication: A quickly emerging technology in 2021, biometric authentication will include fingerprint scanners, facial recognition, iris recognition, heartbeat analysis, and vein mapping.
=> Mobile Point of Sale: A revolutionary technology, Mobile-point-of-sale (mPOS) allows businesses to accept payments from their customers seamlessly from anywhere.
=> Smart speaker payments: Users can give voice commands to a home assistant or smart speaker to pay the bills.
=> AI and Machine Learning powered security: Crucial element during payments, security can be enhanced with the help of AI and Machine Learning.
=> The dominance of mobile wallets: Sending and receiving money from mobile wallets and even storing money to a wallet can make transactions more accessible.
With the help of our other blog, read our 8 Top Digital Payment Trends for 2021. Payments related to mobile app development are also in trend. Do lookout for an Online Payment Gateway Development Company for getting a secure payment application.
13. Virtual reality apps
As per research by ARtillery Intelligence, there were a total of 598 million AR active devices by the end of 2020 and is projected to increase to 1.73 billion by 2024. 2021 is expected to undergo a lot of developments in artificial intelligence for mobile app development.
Smart Glasses, Avatars, 5G, Education, Theme Park Rides, and LiDAR are some of the areas where Virtual Reality will make most of the impact. Due to the rise of COVID-19, education is one of the sectors that has completely changed, and with VR, it will take a completely new turn.
Get a better understanding of How Virtual Reality is shaping the future of mobile apps with the linked blog. Are you inspired by the idea, ask a Virtual Reality Application Development Company to help you with the process and stay ahead.
14. Biometrics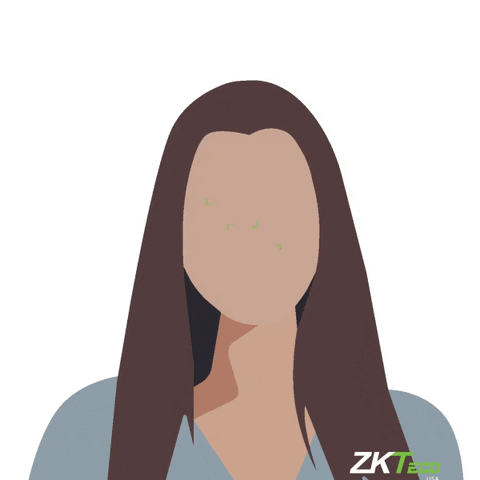 Source: Giphy
A part of the mobile application world, biometrics adds a level of security to mobile app users. This technology is rapidly finding a way to become a part of the daily lives of all people. Biometrics have an application with:
=> Secure Data Storage
=> Mobile Payment
=> Online Banking
=> Immigration Services
=> Covering Government Needs
=> Staff Management
=> Health Care and Social Assistance
=> Multi-Factor Authentication
In 2021, biometric trends will take off as many people are looking for a technology that can help them reduce the touch. Do read our one of the favorite blogs, Face Recognition Automatic Attendance System is All We Need in Business for better understanding.
15. Cloud-based technology
It is a technology that can never fail to amaze us. Endless benefits and possibilities await with this reliable platform to securely store and access our data. You can expect many mobile apps with cloud integration in 2021.
Applications of cloud computing include:
=> Cloud quantum computing
=> Multi-cloud platforms
=> Hybrid Cloud solutions
This technology not just helps the mobile app developers but also the users. It takes off the pressure from the internal storage of your mobile application by making the app run on the cloud directly. For app developers, the development of mobile apps becomes easy, fast and comes with cost savings.
16. Customisation will always be the key
Everybody loves customizations. People always like experiencing a mobile application that delivers an app experience as per the user requirements.
All the technologies stated above aim at personalizing the mobile app. Here, app developers try finding more about the users by analyzing their in-app experience and tracking what they do.
With this, mobile applications are empowered to suit the needs of all the users and satiate the user.
17. Bring Your Own Device
Expected to grow at a combined annual rate of 24 percent in the next five years, the global bring your own device (BYOD) enterprise market has humongous scopes. It is one of the cheap and efficient ways to add capacity to your business IT structure.
Although there are some security concerns with this method. But it is set to change the way we work. There are many businesses that are already providing a positive response to allow their employees to bring their own devices.
As the boundaries between homes and offices are diminishing, this feature will bring innovation to how we work today.

18. In-App Gestures
Taps, double taps, scrolls, and swipes have taken over as the mobiles have become touch screens. Sharing and deleting of app content and activities can be done with ease with the help of gestures.
Different iOS and Android mobile applications may have different gestures to complete a specific action. Delivering a better user experience and serving customers with the best app interface is the primary aim of gestures.
Do you like swiping and deleting an unwanted email? Just swipe and your email will be deleted or archived as per your preferred settings. Everything you do on mobile applications becomes simple and amazing with the help of gestures.
19. Minimalistic Interface
Users visit and download several mobile applications each day. What you do differently with your appeal and your mobile app functionality will make all the difference. UI/UX design trends of 2021 include:
=> Minimalism
=> Onboarding
=> Glassmorphism (blur effect or blurred background)
=> Complex typography
=> Immersive 3D visuals
=> Unique 2D illustrations
=> Simplified UX
=> Blurred, colorful background
=> Icons
=> Voice User Interface (VUI)
=> Pastel colours
=> Mobile-first approach
Simplified UX with a minimalist design will be appreciated by the users in 2021. Gain access to UI Designing Services to get professional help.
20. User On-boarding
By now, we have learned the user is very important and they are impatient too. Do you know more than 85% of the companies think that there is room for improvement when it comes to user onboarding? But what would be the user trends for 2021?
=> The show, don't tell: A user is expected to engage with a video more than anything else. A striking video has the ability to paint ten thousand words in user's minds.
=> Let users onboard at their own pace: Do not make your customers race and make the payment. Make them feel comfortable and confident before they pay.
=> Keep your messaging short: Your onboarding should be across many channels and in-depth; on the other hand, your messages should be quick and must deliver value.
Your onboarding experience will help users define their coming back to your mobile application.
21. User Off-boarding
The user who came to you delivered moments from their precious time. What started well must also end well. Helping your customers with a passage while they are exiting the app is required.
Let's say you have an educational application. Let your users know what they learned in their present session. You can also inform them about the time they spent learning with your mobile application.
Word-of-mouth is likely to spread faster if you are able to deliver a good off-boarding experience to your users. This trend is catching up fast. Mobile app developers are learning about the benefits of better user off-boarding and there so much to come in the coming times.
22. Internet of Things
IoT or the Internet of Things is one of the prominent trends that people are not able to look over. Mobile app development trends to look forward to in the upcoming years include:
=> The Onset of 5G: Hasslefree connectivity amongst devices is required by IoT and the evolution of internet generation to 5G will take IoT to another level.
=> IoT Shall Help Save Resources: As it is said, 'energy saved is energy generated. App-based electronics will sense the movement of humans and will control and manage the devices.
=> SaaS Integrations With IoT: AI and Machine Learning technologies have made IoT smarter.
IoT is above the stage of receiving user adaptation and acceptance. Learn more about IoT with our blog Why the Internet of Things (IoT) is the Real Game Changer for Web Development? While looking for mobile app development do take help from a professional IoT Application and Software Development Company.
23. Animated and Motion-Based Design
One of the powerful tools, Animated, and Motion-Based Design allows iOS and Android apps to showcase creative advertising and marketing. It is a fast-evolving trend that is loved by all users and mobile app developers. It has the ability to retain customers and attract a new loyal customer base.
Some of the mobile app development trends in this sector to look out for this year include:
=> Restricted Color Palette: If you wish to look straightforward and sophisticated at the same time, using a restricted color palette is always suggested.
=> Thin Lines: Lines play an important role in building an animation video. Thin lines can help in giving a direction, defining shapes, and even dictating a mood.
=> Mixing 2D and 3D: Combining 2D and 3D in one video add a specific sense of style to the animation, making your video enjoyable to your customer.
=> Morphing: Changing one image or shape to another seamlessly is called morphing. This makes users attracted to your video till it ends, attracting their complete attention to your mobile application.
Some other trends include kinetic typography and animated logos. It appeals to your audience. You can click on the link and know more about 61 Best Logo Fonts and Which One Is Right for You.
Conclusion
2021 is the year of new beginnings and several breakthroughs. All these are some of the most prominent trends you may see in 2021. If you are getting mobile app development done, do consider all these trends before making any decisions.

Mobile app development is a dream that is related to your business and taking it with the right mobile app developers and an expert mobile app development company is always advised. Understanding mobile technology can be daunting to some, but the best app developers always thrive to deliver perfect products.
Read Next: Top 10 Data Visualization Trends & 15 Tools For the Time to Come
(Visited 122 times, 1 visits today)