Top 10 Data Visualization Trends & 15 Tools For the Time to Come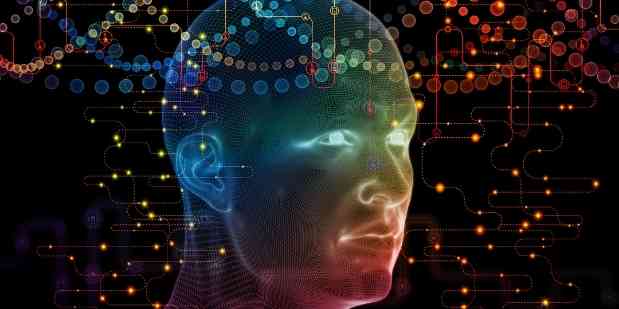 Data Visualization is a very hot topic among businesses. It helps to easily represent the things that you want to share with others. Data visualization is the graphical representation of information and data. It can be done through various visual elements like graphs, charts, maps, etc. The Data visualization latest trends and tools can be combined to see and understand trends, outliers, and patterns in data. In the world of big data, data visualization tools and technologies are essential to analyze massive amounts of information and make data-driven decisions. The top outsourcing & software companies in India understand the importance of data visualization in every business as they believe following the same is perfect in these advanced times.
Businesses today are full of crucial data that can be used for the greater good. If this important data is properly decrypted, then it can be used to make it better. The IT consultants believe that to do things effectively you need to leverage the benefit of the latest data visualization trends as they can make things much better when it comes to making this data understandable. As per the latest research by Tableau, the visual data discovery tools and trends are 30% more effective to share the information especially for those who rely on managed reporting and dashboards.
With the rise in understanding of visual-driven data, more and more companies are using data visualization. Data scientists and analysts use them to push the boundaries and extract more meaning and value from the data at the hand. With all this information, we are sure you have understood the importance of using of latest trends and tools in Data visualization. But before we jump into the data visualization trends, let us understand more about Data Visualization.
Why is Data Visualization Important?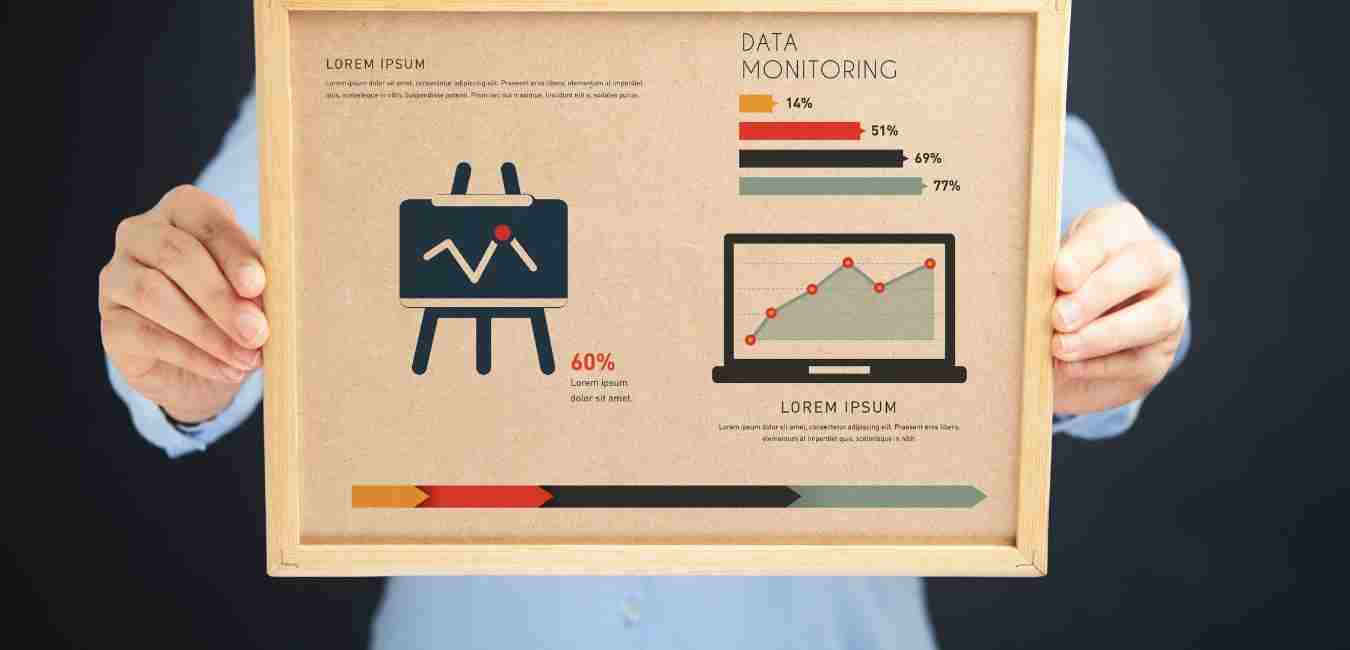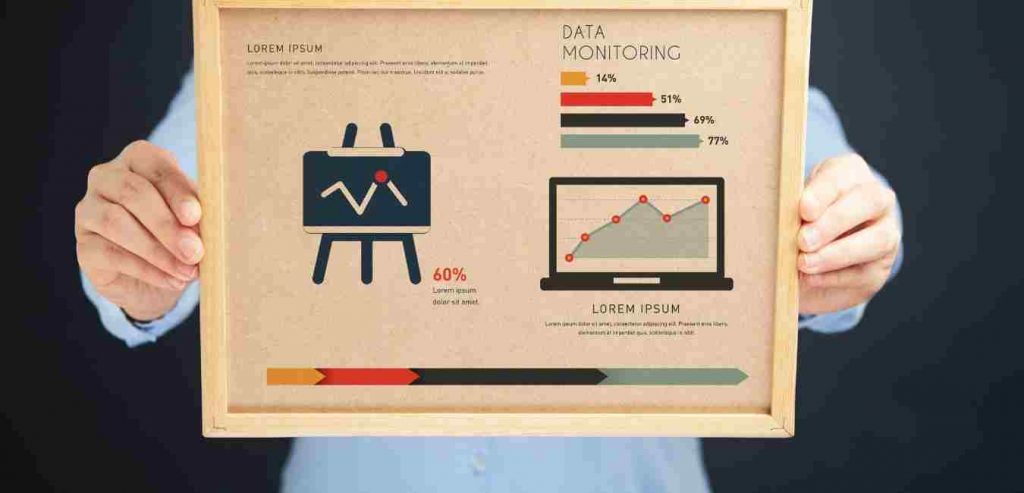 As you all know that data visualization is the graphical representation of data and beneficial for your business. But the fact that the human brain is more pertinent to pictures like graphs, charts, and diagrams shows the importance of Data Visualization. For us, it is understood by data if it is shared in a graphical manner. It is easy and quick to fetch concepts in a broad manner. Data that is decrypted in a good data visualization can help you in the following ways: 
-> Understand Sales
-> Understanding which factors impacts user behavior
-> Recognizing the factors that need improvement
-> Identifying which factor impacts user behavior
So, with these benefits, you must understand the importance of Data Visualization in today's market. Let us have a look at the latest trends in Data Visualization shared by top IT consultants in India which are beneficial for all businesses.
10 Data Visualization Trends to Watch Out For
1. Data Via Social Media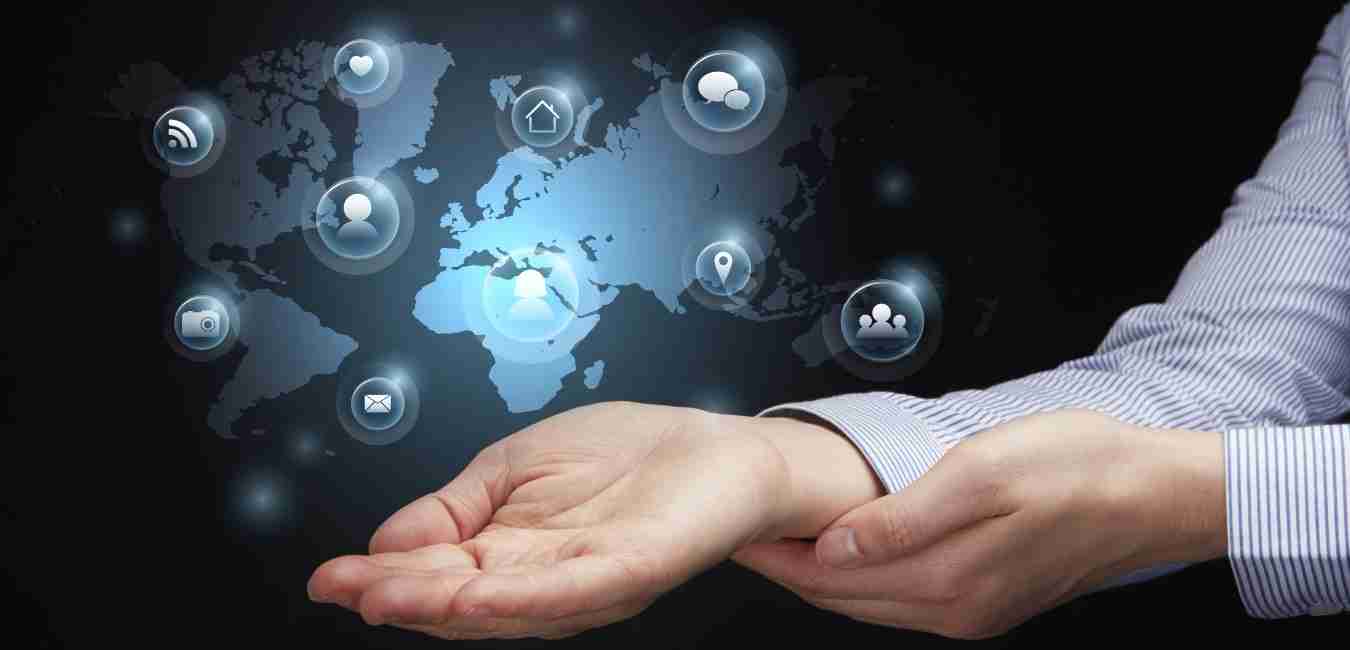 Social Media platforms can be used for better engagements which makes it one of the biggest Data visualization trends. First of all social media platforms are mobile-friendly and also accessed by the systems as well. Secondly, it is easy to share the exact data on social media without any limitations. But you need to make sure that the data must be presentable and visually attractive since the attention span of social media users is very low. You can opt for GIFs, Youtube Shots, and 3D Animations in order to share your data.
2. Data Beyond Visuals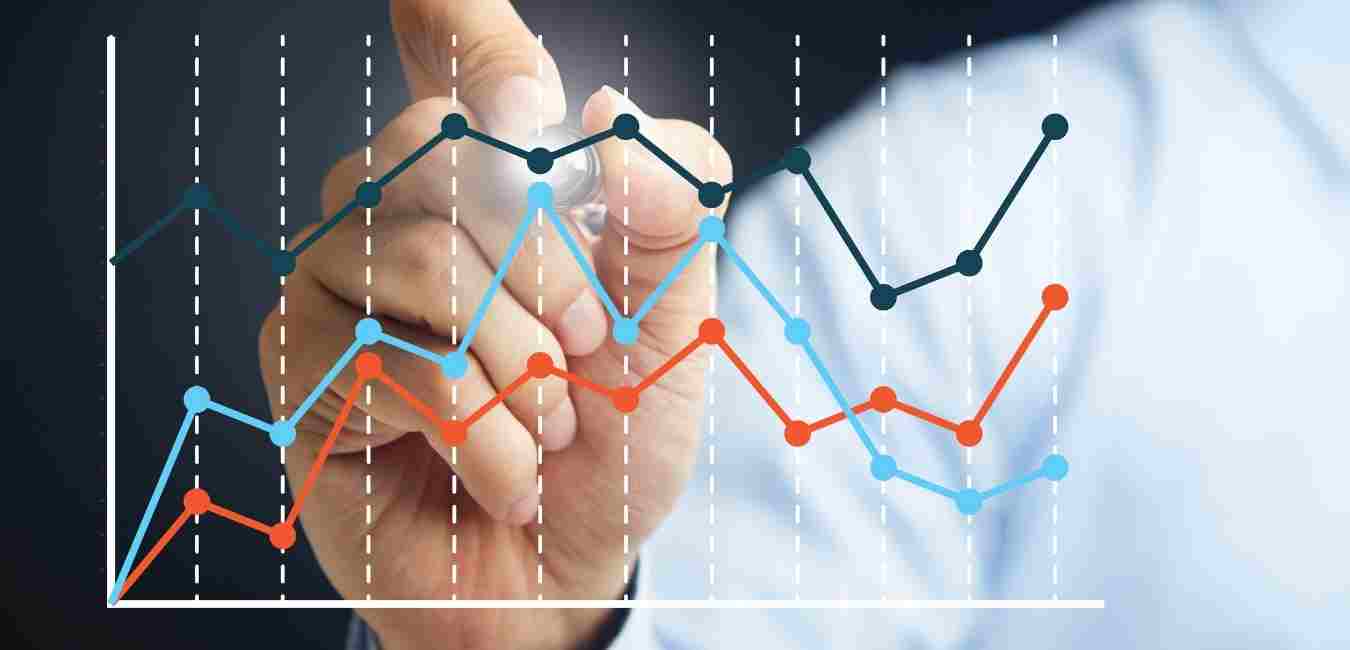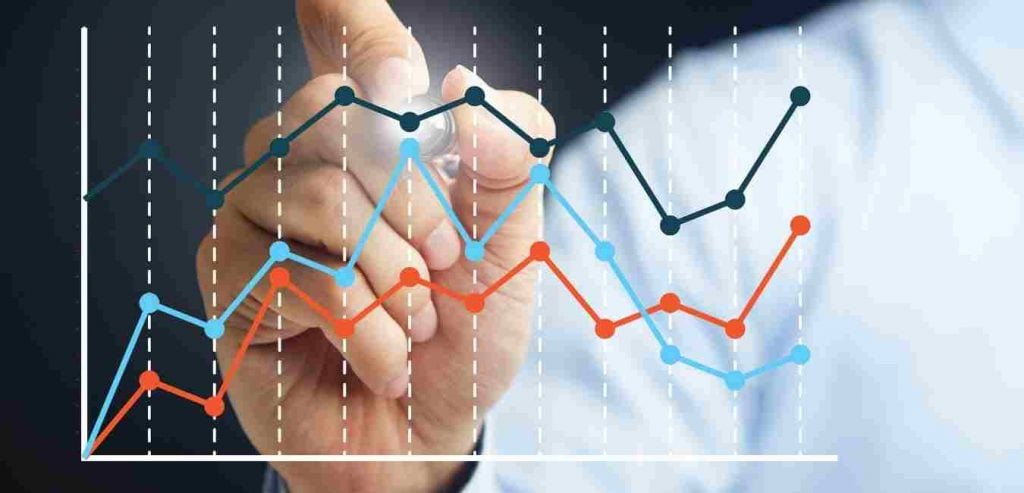 When it comes to data visuals then it is not only about the visuals, there are other things too which you need to take into consideration. Most people believe that sharing information through charts and graphs, but looking beyond these standard visuals, the data must be capable of informing and empowering teams to gain knowledge.
So using some of the modern tools like modest maps, Google charts can be used to enhance the world of new data visualization. Most businesses look at infographics and interactive options as an alternative in order to share such information. They serve two purposes, first, you find a creative way to share information second you do not need any coding skills for this.
3. Data Storytelling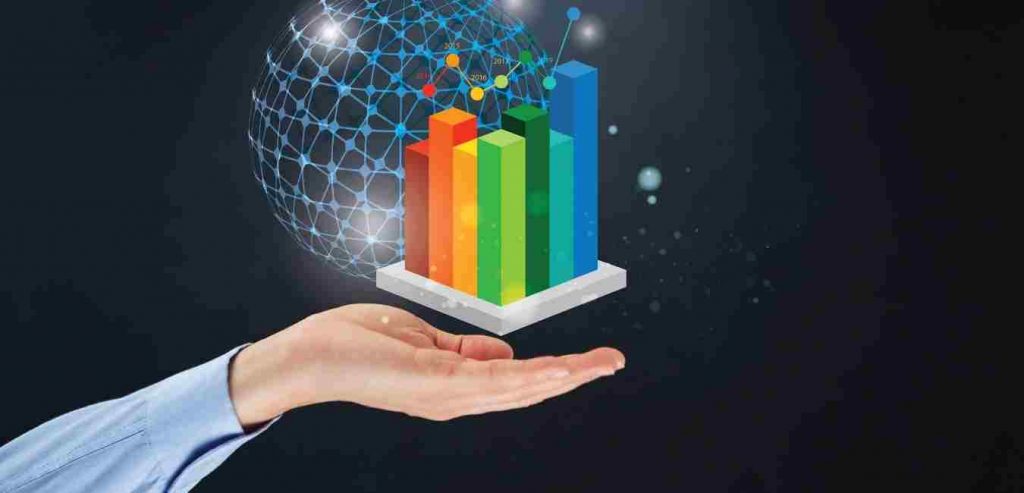 It is true that humans love stories and if data can be deciphered in story mode along with being creative then this data visualization trend can help you dearly. Just visualizing the data is not enough anymore, people are looking for something new, sharing the data in a storytelling way that can easily distinguish and communicate at the same time can share a great experience to the cutting edge.
With this Data Visualization trend, you have to customize the content which can be understandable with a good start and strong ending. We understand that forming simple stories and understandable data from complicated information can be a difficult task and can take time. But if done right, the data visualization trend will lead you very ahead of your competitors.
4. Data Democratization
Data Democratization is where anybody can use data at any time to make decisions without any boundaries to access or understand and it is also widely used by IT outsourcing companies in India. The best data visualization tools play a significant role in democratizing data and analytics and make it data-driven insights accessible for users through an organization. It also allows users to access and visualize data via drag and drop, build interactive dashboards and personalize them with a few clicks. This further helps in enhancing income-generating opportunities, and create data-driven offerings for decision making.
5. Artificial Intelligence
Artificial Intelligence is playing a crucial part in almost every industry and surely going to lit up things in Data Visualization too. AI-based data visualization helps businesses discover what data they can be if they have loads of information with them. Tons of data require critical insights in order to deliver better results in today's world. Machine Learning and natural language processing can also help to take the important information from the data, so overcoming the data visualization workload for humans.  
6. Data Journalism
This technology has added many things to our lives and it has also provided accessibility of data as well as great tools to visualize and analyze. Now we can see an increase in the number of unimaginable data visualizations which are released by the top media organizations over the globe. Data visualization is getting fame in the field of new reporting.
In the coming time, the reach of data journalism is surely going to persuade an ever-increasing number of editors and journalists. Ir occupies less screen space by incorporating and summarizing data in a more accurate manner as it gives more time to the reader.
7. Mobile-Friendly Data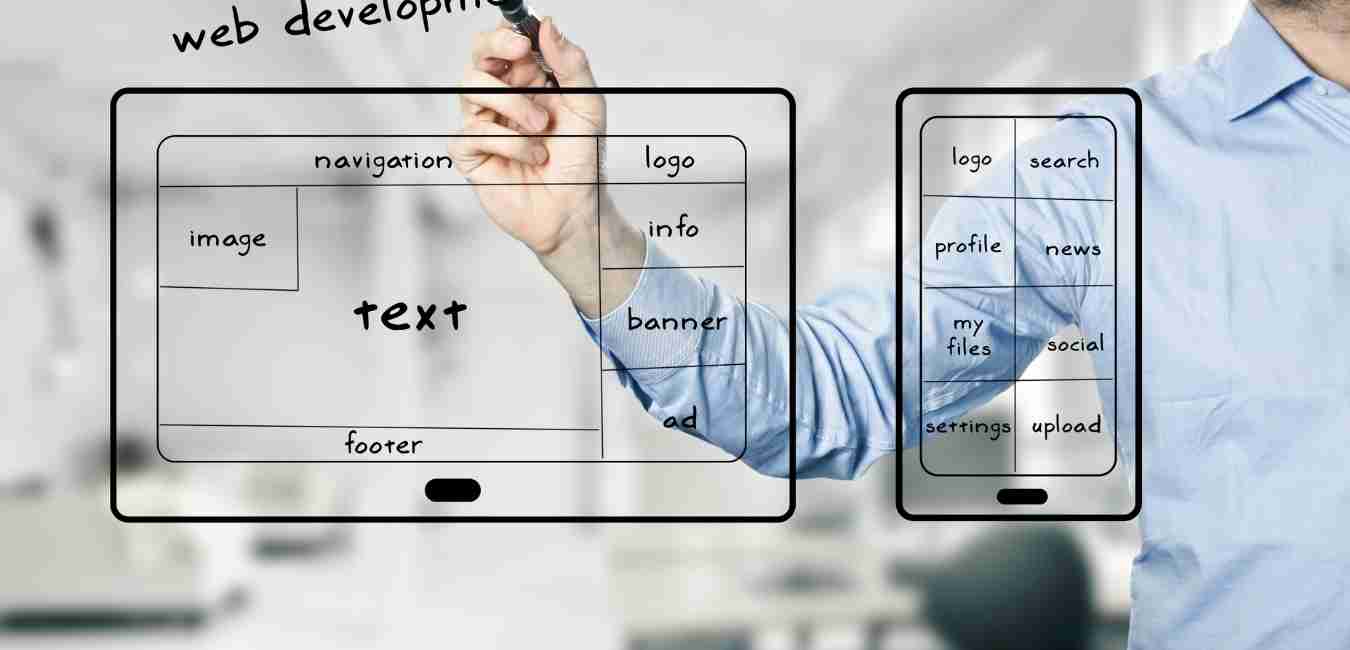 We all know the importance of mobile customers in today's world, as the world is fully controlled by them. An increase in the number of mobile applications is proof of the above statement. Mobile-Friendly data holds a special place in terms of data visualization. Data sharing through mobile is gaining popularity as every vendor is finding a way to check to connect with the audience through the mobile-first approach.
So, engaging with a mobile audience is really important. Last year, Apple was able to capture the purchase of Mapsense, a mobile data visualization startup for $30 million. This shows the importance of sharing mobile-friendly data.
8. Video Infographics
The popularity of video as a means to convey information is rising. Youtube is the biggest example of it. As per the recent survey, more than 70% of people prefer to learn about a new product or service through a video. So, businesses all around the world are taking video infographics as a crucial part in order to effectively utilize their data. Through short videos of 90 seconds or more, you can easily explain data to your audience. You can easily make the complex data entertaining, shareable on different platforms, and easily understandable. If you are using images and infographics to share the data then you must also try video content for the same.
9. Real-Time Data Visualization
Usually, companies collect the information but do not visualize and analyze it at the same time, but this way has become obsolete. In this digital era, things are changing fast as businesses need to react quickly in order to share the crucial data before it gets outdated. Real-time data visualization is more important than ever. Businesses that we're able to react quickly in this era would come as a winner. And we have seen the same during this pandemic, because of which more and more companies are integrating real-time data into their product offerings.
10. Augmented Reality & Virtual Reality in Data Visualization
If video infographics are the presence of data visualization then virtual reality is the future. Many experts from the industry share the same idea as AR and VR have already started as a trend in some fields.  VR can be used with data visualization efficiently in order to create maps, games, virtual events, models, etc. The best thing about this technology is that it not only helps you project the data to the user but also allows them to interact with it. With virtual reality, it becomes easier for analysts to discover new patterns and insights within a dataset. The total VR market is projected to be worth $72 billion by 2024, so having an upper hand in this technology by 2024 will definitely;y add value to your business.
Top 15 Visualization Tools that Makes Data Handling Easy
Big data visualization requires more than one asset in order to be successful. With visualization tools, you can benefit a lot as they help in converting the data in a more creative manner. The IT consultants have predicted to rise from just $13.9 billion in 2018 to $17 billion as per Statista. So, here a list of the top 15 visualization tools that makes data handling easy.
1. Tableau
Tableau is among the best interactive data visualization tools that help businesses visualizing their data. It is mostly used in the field of Business Intelligence (BI) and is often just called a BI tool or a mobile data visualization tool. Tableau also offers a mobile application that lets you stay at the top of your data. This tool helps you in many ways as it easily develops and designs interactive maps, graphs, charts, and much more. It delivers results in the form of dashboards and worksheets to acquire insights.
Being a user all you need to do is to drag and drop their data into the system and view updates in real-time. It also allows you to work together with other colleagues for a quick project turnaround. You can share your data as well as dashboards quickly on the web and Tableau servers.  
2. Qlik Sense
Qlik Sense is among the world-renowned data visualization software. Well, its main motive is to work with a cooperative QIX engine. This engine empowers the users to connect and link data from various sources to do the analysis. This tool offers data analysis platforms for a wide range of users, no matter if they are specialized users or non-specialized users.
Qlik Sense also offers a lot of flexibility to the users as it also performs self-ruling activities with self-service visualizations and analysis. One best thing about Qlik Sense can even be managed by the automated machine guided analysis by its cognitive engine.
3. Microsoft Power BI
Microsoft Power BI is a business analytical tool that helps businessmen to analyze their data visibility and make changes accordingly. It also gives access to on-premise and cloud data. It has two pricing plans as one of them is free. The difference between the two is the free one comes with 1GB of data which only allows users to create, make and share dashboards and data reports. However, the BI Pro comes with special powers like BI features and can consume data with full interactivity, share data-related queries via Data Catalog, and much more.
4. Domo
If you are looking for a self-service analytics and visualization solution then Domo is a perfect option for you. Domo mainly emphasizes social collaboration that allows users to communicate through contextual data, notifications, messaging informing all the changes needed. This tool shows perfectly how easily anyone can access the data even on a small screen as they also have the highest number of accessible data set connectors, including the most popular data sources, for example, Google Analytics, AWS, many others. Domo comes with pre-built solutions for a variety of industries making it a flexible and dynamic web and mobile data visualization tool.  
5. Sisense
Sisense offers an easy-to-use interface which makes it one of the most user-friendly designed data visualization as per by top IT outsourcing companies. Because of its super simple user-friendly design, it is very simple to use even for non-techies. It also allows you to assemble data from all the sources into a single and available store, making it a single platform that manages the whole BI workforce. Another best thing to use Sisense is that it can analyze data progressively.
6. SAP Lumira
SAP Lumira was earlier known as visual intelligence. It is a self-service visualization tool that allows business users to communicate, discover information, connect and visualize in large data sets. So a large amount of data can be accessed at one time. Another best thing about Lumira is that it can connect with a large number of data sources, both online and offline. It is something unique to offer. For instance, it brings data to life by creating the best interactive data visualization maps and infographics based on live data. It is available for individuals, SMEs, and big enterprises.
7. TIBCO Spotfire
Tibco Spotfire is an analytics and business intelligence platform, gives business users a speedy understanding of data. It is available on Desktop, cloud, and platform editions. It also has an AI-based recommendation engine that reduces data discovery time. Its data wrangling software also allows you to quickly find data insufficiencies, outliers, irregularities, and other crucial information. Even in the 2010 World cup, Fifa used this software to give viewers data analytics on the team's past performance as per countries. Isn't it amazing? Its list of Spotfire power users includes Cisco, Shell, NetApp, Procter, etc.
8. Micro Strategy
It is also a self-service BI platform that supports both data mining as well as data visualization. Its special features like intuit toolset and built-in templates help micro strategy along with power analytics help you build all kinds of effective data visualizations.
It is specially designed for an individual business user, it is quick and user-friendly with quick installations and downloads. It can also connect with your systems effective tools like spreadsheets, cloud-based data sources such as Facebook, Hadoop, and other big data sources. The enterprise platform can support both webs as well as mobile apps for easy and effective business.  
9. Thought Spot
ThoughtSpot is an AI-based and analytics platform for businesses from all around the world. It works more as a search engine than like a usual data visualization tool. It is easy to use so anyone can use it to make data-oriented searches. It also helps in analyzing the data of the companies in seconds and easily gets insights quickly using its powerful engine. It is a data analytics solution that enables all members of your business to ask queries of your data through a relational search engine.  
10. Looker
Looker data visualizations data is based on fresh data right from the source as they update progressively. If you need to get more data from the source then you can get updated accordingly. Looker has an amazing team-oriented business intelligence platform, where you can create and customize visualization by employing a single code. It makes things simple as you can easily design more difficult visualizations. Lookers also make the creating, sharing data, analytics, reports, and design of your own analytic modules using SQL.  
11. Viseme
Using Visme and its tools which include a graph maker, chart templates, and a data widget library, you can easily create a data visualization of different types.  Visme's graph maker has the power to easily create line graphs, scatter plots, histograms, bar graphs, and many other chart styles. The data widgets in Visme are perfect for easy and quick visualization map data, arrays, tables, gauges, percentages,s, and more. You can easily import the live data from Google Sheets and create custom dashboards to track business insights. Visme also allows the integration of social media reports, sales reports and uses a wide range of ready-to-go templates. The top IT consultants also consider Viseme as a top visualization tool. \
12. Inforgram
Infogram is an online data visualization creator as this extensive tool offers many options and you also do not need to have a Prezi account to use it. With an easy-to-use interface, you can easily create an infographic. It offers 30 different types of charts and single maps to customize as you like. They have also added social media graphics and other visuals to use with your visualizations. If you want to analyze your data and need to showcase it in projects, dashboards and reports then this tool is perfect for you.  
13. Whatagraph
Whatagraph is a fine data visualization tool that offers amazing visual data analytics for social media, PPC, SEO, and email campaigns. You can easily integrate the tool with many different services in order to create branded analytics dashboards that look mesmerizing. If you are a digital marketer then it is a perfect tool to create dashboards for clients. This tool is also perfect for social media managers who want to keep track of all social platforms they're using for campaigns.
14. Data Box
DataBox is another dashboard tool that helps you in creating DIY dashboard creators with integrations for many data sources. However, the style of DataBox's dashboards is a bit different from others in the same niche. It has much richer and deeper color plus it offers plenty of templates to choose from. This is a great tool for business data analysts who want to track their team's effort.
15. Chartblocks
Chartblocks is an easy-to-use data visualization tool that helps in creating charts and graphs. Users can easily access the charts from ChartBlocks from inside their dashboards. Their chart maker is fully customizable and can be easily adjusted to fit brand guidelines or a particular project's color palette. Chartblocks also allow the data for the charts to be imported from spreadsheets or SQL or entered manually. If you need to create charts for a meeting, project or report then this data visualization tool is relatively easy to use and the learning curve isn't steep.
What is the Future of Data Visualization?
Data Analysis will always be important, however the quality of data visualization which you need to master in the years to come. People are more integrated into learning data if it is presented in some unique way and proper data visualization is the key at the moment. You must also feed the right source of data to the users in order to be authentic and build credibility. So, data visualization is not going anywhere in the future and the technologies like Artificial intelligence, ML, AR, and VR will redefine the customer experiences. Where AL and ML will be effective in capturing important business insights from data using its NLP abilities. Today's advanced technologies like AR and VR provide visual controllers to viewers for exploring data sets. Also with VR, you can easily visualize, manage, and analyze the data in a 360-degree virtual space to make informed decisions.
Conclusion
Data Visualization has become a special part of the business as it helps in delivering the information in the most accurate, creative manner that sticks people at the right place. So, utilize the year 2021 by grasping the above-given data in which you will find the latest trends and tools to get started with data visualization. The better you will be able to share the information, the better business challenges you can overcome. The more prepared you'll be able to conquer the business challenges and the industry. 
(Visited 107 times, 1 visits today)