13 Best Mobile App Ideas for a Successful Startup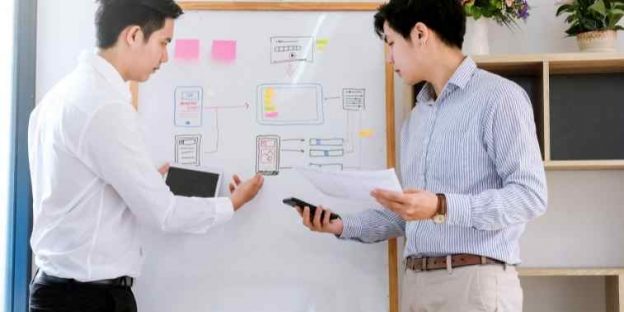 Having a unique idea will help you determine the success of your startup. A mobile app idea that solves the problems of the people will be much appreciated by the users. If you want your app idea to be a success then create something that saves time, streamlines tasks and cuts on costs of the users.
Source: Prototypr
There are millions of apps available on the app store. You define a problem, there most probably will be an app for that. You can find multiple mobile apps to find a date, book flights, request a cab and exercise.
Here, we have the 13 best mobile app ideas for a startup that can help you become successful. By putting in your innovation you can completely win the hearts of users with these mobile application ideas. So without further ado, let's get started with our list.

Best Mobile App Ideas for a Successful Startup in 2021
Some of the unique mobile application ideas that you can go with are:
1. On-Demand Services Applications
On-demand services applications are winning these days. Especially after the rise of the coronavirus pandemic. People are reaching out to on-demand mobile app development companies for app development.
On-demand services have proved to be successful in gaining the attention of users. This mobile application idea is proliferating and has proven to be successful for many. Here are some of the best on-demand app ideas that you can implement.
Taxi Dispatch and Management
Source: WiffleGif
A taxi dispatch and Management System is for the taxi companies to manage their operations. Driver management including real-time tracking of drivers, customer management including allowing them to pay via different modes, payment settlement and more are available with this mobile application idea.
Gas Delivery
A cooking gas delivery app is one of the unique mobile app ideas that you can implement in 2021. This startup idea can help you become successful as cooking gas companies would welcome such an application with amazement.
Booking and refilling of the cooking gas will be available with this iOS and Android mobile app. Users will be able to receive the cooking gas to their doorsteps with this mobile application.
Fuel Delivery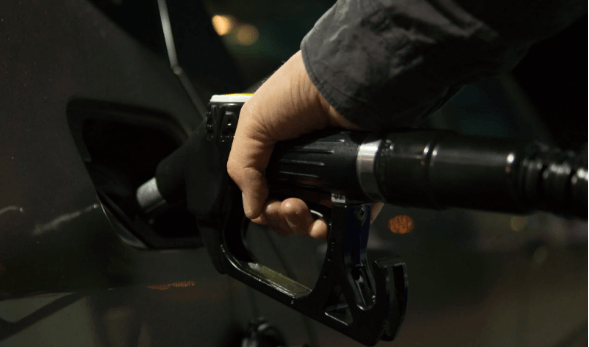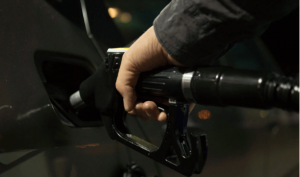 The on-demand fuel delivery mobile application idea can create a revolution in many countries. There are many startups that wish to work on the on-demand fuel delivery app.
Your customers are waiting for your mobile app to receive fuel at their doorsteps. To know more about this mobile app idea, you can visit our blog, On-Demand Fuel Delivery Mobile Application Development – Cost & Features.
Hyperlocal Delivery App
Do you want to empower people that allows them to buy items quickly from a local market? Then you are definitely looking for a Hyperlocal delivery app. This mobile application idea can serve people with multiple items.
People would be able to order products like groceries, stationery, pet supplies, office supplies, and many more items. It will all depend on the local shops available near them. This startup idea can deliver items to their customers instantly.
Beauty Service App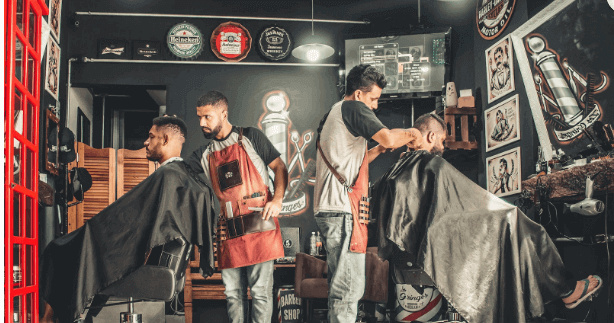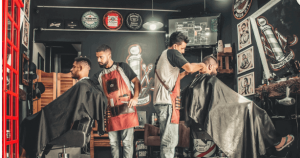 Nobody likes to wait for getting their haircut or make-up done. An on-demand Beauty Service App will allow users to book their beauty services from the comfort of their homes.
This mobile app idea for startups will serve users with an effective and efficient solution to follow their beauty routine. You will be able to connect beauty salon owners and their customers with this iPhone and Android app.
Some of the services you can offer include getting salon services at home, booking professionals for an occasion, beauty salon appointment booking, beauty products home delivery, and wellness services at home. You can learn more about this app idea with our blog, On-Demand Beauty Applications | Emergence and Benefits.
2. Mobile Wallet Application
Source: Dribbble
Cashless transactions are making a way for themselves. Countries are thriving to go digital and hence, mobile wallet application development is one of the best mobile app ideas.
A mobile wallet app allows users to pay quickly and hassle-free. Mobile apps make use of Near-Field Communications (NFC) technology to empower users with a robust solution. If you wish to know how NFC works, you can read our blog, The Ultimate Guide to NFC Payments.
This mobile app would offer a seamless transaction service to the users. It would make use of the cloud-based technology with GPS Tracking and Navigation to ensure security. This iOS and Android app can also be created for wearable devices.
You can also allow people to analyze their spendings and hence create a budget. There are many benefits of this mobile app and hence it lures people to download it immediately.
3. Restaurant Management App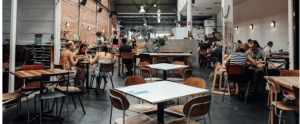 The food business will never let you down. This industry keeps on growing and therefore a Restaurant management app development is the best mobile app idea to go for.
Restaurant management is a difficult job and therefore a management app would be welcomed wholeheartedly. You can have a mobile app that manages labor costs and employee schedules. Or maybe a cloud-based accounting solution.
An inventory management system can also be developed where the track of stocks can be maintained. You can also think about a mobile app idea that is for large restaurant owners with restaurants at multiple locations. Your iOS and Android app can help restaurant owners to manage these locations remotely, including their staff.
Offering a mobile app that allows users to avail themselves of coupons can also be a winning one. This app will empower restaurants in gaining new customers as well. Choose whichever you feel is the best for you.
4. Last-Mile Delivery Management Application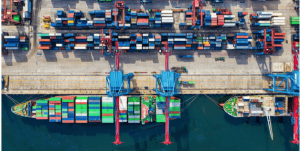 The last mile troubles of a logistics and transportation company can be solved with the help of a last-mile delivery management application. In the entire delivery process, the last mile plays an important role; it affects the end-users and is a concern for logistics managers.
Some of the features that can be included in this mobile app idea for startups are:
-> auto dispatching,
-> smart tracking,
-> planning of optimized routes,
-> key metrics auditing and
-> customer feedback.
This can be a leading iPhone and Android mobile app which can be the logistics ecosystem's essential component. It increases delivery efficiency and hence, people are looking for such a solution.
5. Barter Exchange App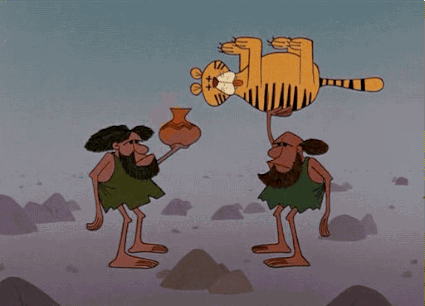 Source: gifer.com
It is time to go back to 6000 BC with this mobile app idea for a successful startup. Empower the people with a mobile app that allows them to trade with the help of their smartphone app.
A barter app would allow users to upload pictures of products they wish to sell. Also, a small description of the product will make it easy for the users to learn more about your product.
The listings on the mobile app should be done easily and with security. You will be able to share your number with the other person only when you feel the need to.
Exchanging goods for goods can be a good concept in the 21st century. A search option will help your users to find what they are looking for with ease. This is definitely an amazon mobile app idea that can help you make money. Get to know 'How Free Apps Make Money?' with our comprehensive blog.
6. DOOH and OOH Advertising Management App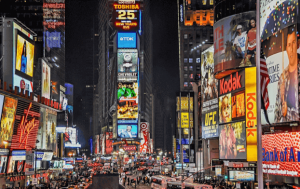 DOOH or Digital Out-of-Home, and OOH or Out-of-Home ad management app is one of the best mobile app ideas. An OOH and DOOH management app can take care of sales, media planning, campaign management, operations, analytics and more. Clients would be able to avail ad design services and use this app for ad management.
A dedicated CRM (Customer Relationship Management) will allow users to forecast their sales, get follow-up reminders, manage contacts and view the sales dashboard. Excels, PDFs and PPTs could also be generated with this mobile app that includes Google Map plotting.
Integration of financial transaction information can make this mobile app a popular one. This iOS and Android app would serve as a complete advertising management solution to the people helping them manage their advertisements better.
7. Healthcare App
Source: Dribbble
Yet another popular mobile app idea that is in demand and will be in demand always. Medical facilities have improved immensely in the past few months, with the onset of the coronavirus pandemic. It is the best time for healthcare app development that can solve problems people are facing.
This app idea can be implemented in many ways including:
-> Nutrition and more.
This iOS and Android mobile app should schedule and remind users of their doctors' appointments, water intake, sleep, calorie intake and more. You can also make physician information available to the users with this app.
Database of the patient, real-time chat and payment gateway are some of the features that can make your app different. To learn more about this mobile app idea, you can check our blog, 10 Benefits of Mobile Apps for the Healthcare & Wellness Industry.
8. Bike Trips Mobile App
A biking app would be loved by all the bikers who wish to make the most of their biking journey. This is a unique app idea where the bikers will be able to share their biking journey with the world. You can have a reward program in your mobile app where the biker bikes and get some coins.
You can also help them meet fellow bikers to add amazement to their biking journey. Bike lovers would be able to engage and plan their trips with ease with this mobile app. You can also opt for a bike-sharing app. To know more read our blog, How Much It Cost to Develop a Bike Sharing App.
9. Disaster Management App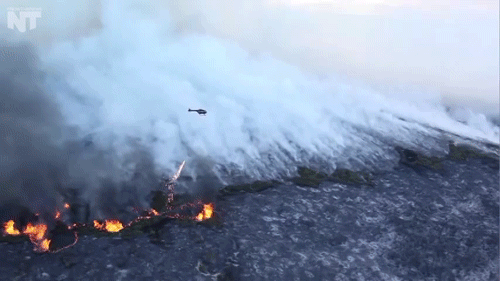 Source: gifer.com
Thunderstorms, Tsunami, earthquakes and similar natural calamities take away millions of lives every year. The risk of natural calamities is increasing with the rise in global warming as well. What if people could use a mobile app to keep themselves safe from natural calamities?
A natural calamity app would help volunteers and victims with real-time and updated news. When there is potential natural harm the mobile app users would get an emergency alert. This iOS and Android app can also notify your loved ones about your safety.
You can also make your mobile app reliable by showing users the potential path of evacuation. And tracking of hazards on the maps in real-time could also be made available.
10. Search Product by Photo App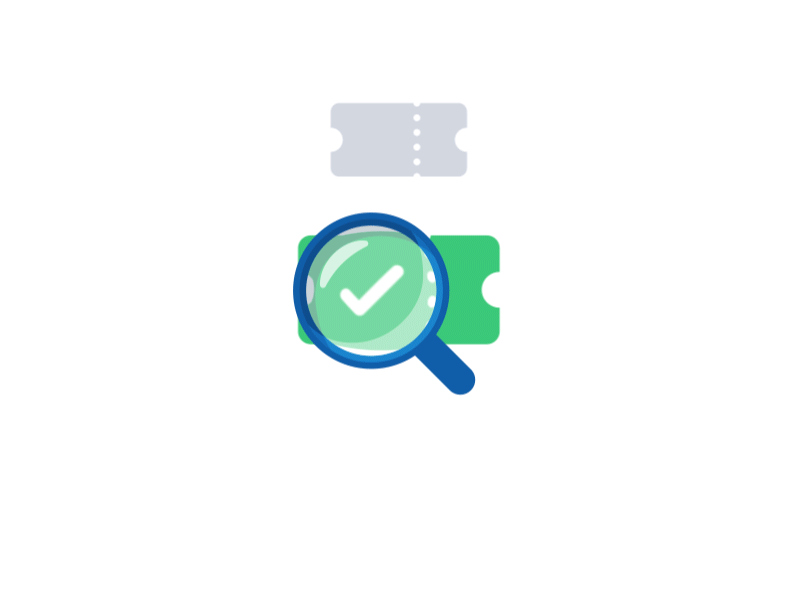 Source: Dribbble
This is one of the most interesting mobile app ideas that can attract a lot of users across the globe. There are times in our lives when we are attracted by a certain product but not sure how and where to find it. A Search Product by Photo App is a mobile app idea that allows users to find what they are looking for with just its picture.
An image recognition app makes use of AI and ML to compare different images. Colour, scale and many such attributes work as a factor of comparison. This mobile app can engage users all day long. Searching the product and purchasing them will be available with your iOS and Android app.
11. IoT Security App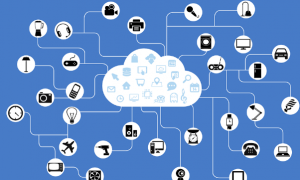 An IoT-based security system will allow users to keep a check on their homes, offices and godowns. IoT Product Development has many applications including in:
-> Wearables,
-> Health,
-> Traffic Monitoring,
-> Agriculture,
-> Hospitality,
-> Smart Grid and
-> Maintenance.
Among the many applications of IoT, IoT security apps have the ability to become popular. This mobile app should be able to control smart security systems. The user can also view the video of the person at the door from the mobile app itself.
From alarms to sensing activities, an IoT app can save time, money and effort for lots of people. This can be an amazing mobile app if you can add some innovation to it.
12. Blockchain Applications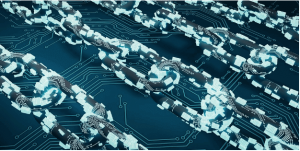 A Blockchain app development empowers users to transact securely and anonymously. Bitcoin and other cryptocurrencies make use of this technology to keep themselves safe. To learn more such facts about Bitcoin, read our blog, '100 Bitcoin and Cryptocurrency Statistics, Facts- We Must Know About'.
This mobile app idea is very broad and you can dive into multiple aspects of it. You can create an app that allows international transactions of money. Or you can opt for a blockchain-based stock market.
From securing medical records to checking the genuineness of medicines, a blockchain mobile app can also help in the healthcare sector. This technology can also vault into mathematics, helping people solve their maths-related problems.
The type of blockchain app you wish to own totally depends on you. To learn more about this technology, you can read our blog, What is Blockchain Architecture? (Structure, Core Components and Benefits).
13. Interior Designing Augmented Reality App
Source: Giphy
This mobile app idea will help interior designers and users to do their tasks with ease. This mobile app will help people in redecorating their interiors. This can be done by adding furniture or starting from scratch.
This iOS and Android app can assist users in finding the best furniture design that suits their room design. This design could also be shared with the family members and friends of users to collaborate. People who love interior designing will definitely love this mobile app idea.
Best Mobile App Ideas for a Successful Startup: Conclusion
Here are some of the best mobile app ideas that you can implement in 2021. You can add innovation and mold these ideas as per your plans. With them, you can become an industry leader or maybe start a new genre of apps. Which of these mobile app ideas did you like the most? Do let us know in the comments section below. You can also read our blog and know more about the Mobile App Development Process.
Get Your Own Mobile App

VerveLogic is a mobile app development company that can help you get a custom mobile app. We aim at delivering robust and functional mobile apps that are loved by users. We have a team of certified mobile app developers who make use of the latest tools.
(Visited 160 times, 1 visits today)