The Ultimate Guide to NFC Payments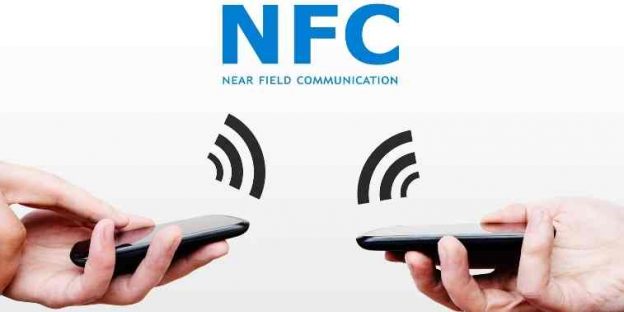 Having seen many ups and downs, payments have always been looked onto whenever there is technological advancement. These advancements have played a major role in creating transparent payment methods that are secure as well. The way we make payments have revolutionized from earlier methods. Mobile banking, internet banking, and mobile wallet solutions have completely taken away the need of being dependent on cash. Technology has driven so far that we are able to transact an exact amount of money in no time, without requiring to count and calculating the difference amount.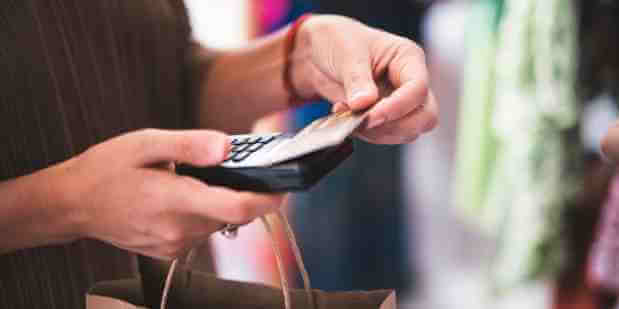 NFC mobile payment has taken the experience a little more ahead by allowing users to make secure contactless payments. NFC first came to use in the mid-2000s and now many are using the technology on a regular basis. Blue Bite's cumulative data show that NFC activations grew 22% and NFC interactions grew 27% from 2018 to 2019. By 2024, ABI Research estimates that there will be 1.6 billion NFC-enabled devices. The global NFC market size in 2015 was valued at $ 4.80 billion and it is expected to increase by about 10 times to have an estimated valuation of $50 billion by the year 2024.
NFC payment and NFC payment apps have many pros and cons and in this article, we will learn all about NFC payments. So keep reading.
What is NFC?
Near Field Communication, also called NFC, allows phones, tablets, laptops, and other smart devices to transmit and receive information with other NFC-equipped devices easily. Evolving from radio-frequency identification (RFID) technology, NFC has limited its communication to about four inches. NFC is very much like RFID but with a shorter range. That is the reason while making NFC mobile payments you hold your phone very close to the contactless reader while using Apple Pay or Samsung Pay.
The small range of NFC payments has a security benefit. The technology is not just for using your credit card to make payments for the pizza you ordered but can also be used to share other information between two NFC-enabled devices like videos, contact information, and photos.
How do NFC Payments Work?
Just like BlueTooth and Wi-Fi, NFC works on the principle of sending information over the radio waves. NFC is just like any wireless signal device using waves to complete NFC payments. Near Field Communication has created its own standards for wireless data transitions. Every NFC payment app and NFC-enabled device must adhere to the specifications to properly communicate with each other.
Since NFC is based on older RFID (Radio-frequency identification) the transfer of information is done by electromagnetic induction. This is one of the major differences between NFC and Bluetooth/WiFi. NFC payment can also be done within passive components with induced electric currents. Passive elements will not require any power supply for the NFC payments.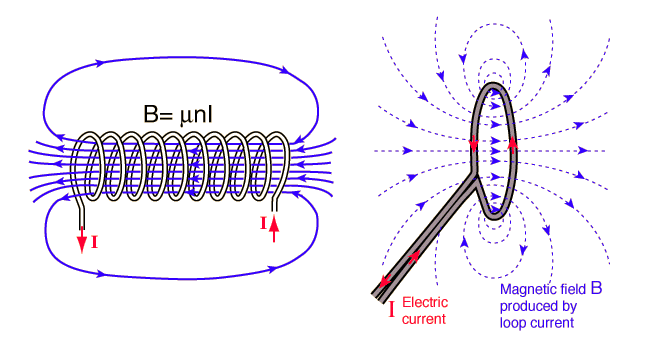 Source:androidauthority.com
The NFC standard has three distinct modes of operation, as of now, which helps in determining the information that is being shared. Peer-to-peer mode is the most common mode used by NFC wallet apps. When sending data, both the devices work in active mode and when receiving passive mode in peer-to-peer transmission.
One-way data transmission and card emulation are the other two modes of working. NFC advert tags use one-way data transmission mode. Whereas, to make your device function as a contactless credit card, card emulation mode is used.
Leading NFC payment applications
There are many NFC wallet apps available in the market which makes use of NFC and payment is done within seconds. NFC mobile pay is majorly secure and provides users with a reliable method to complete transactions. Here is a list of some of the NFC payment apps that can help you in making NFC-based payments to the merchants.
1. Google Pay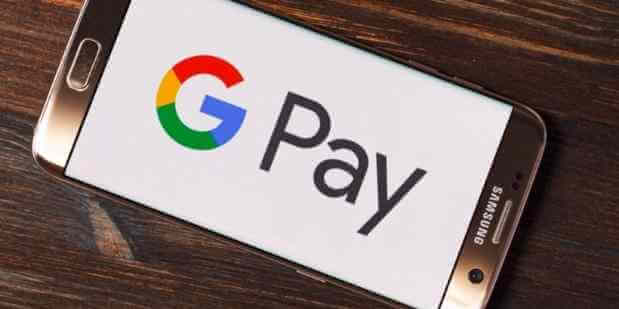 Google Pay works as an NFC payment app for Android mobile users. The tap and pay feature available with this application allows users to make in-app payments to vending machines and in stores. Sending money to friends and family members with this app is also easy. Debit cards and credit cards from Discover Cards, American Express, and many more can be integrated with the Google Pay NFC payment app and used to pay the required amount. Cards issued by Citi, Bank of America, Wells Fargo, and other major banks can also be used with this mobile application.
2. Apple Pay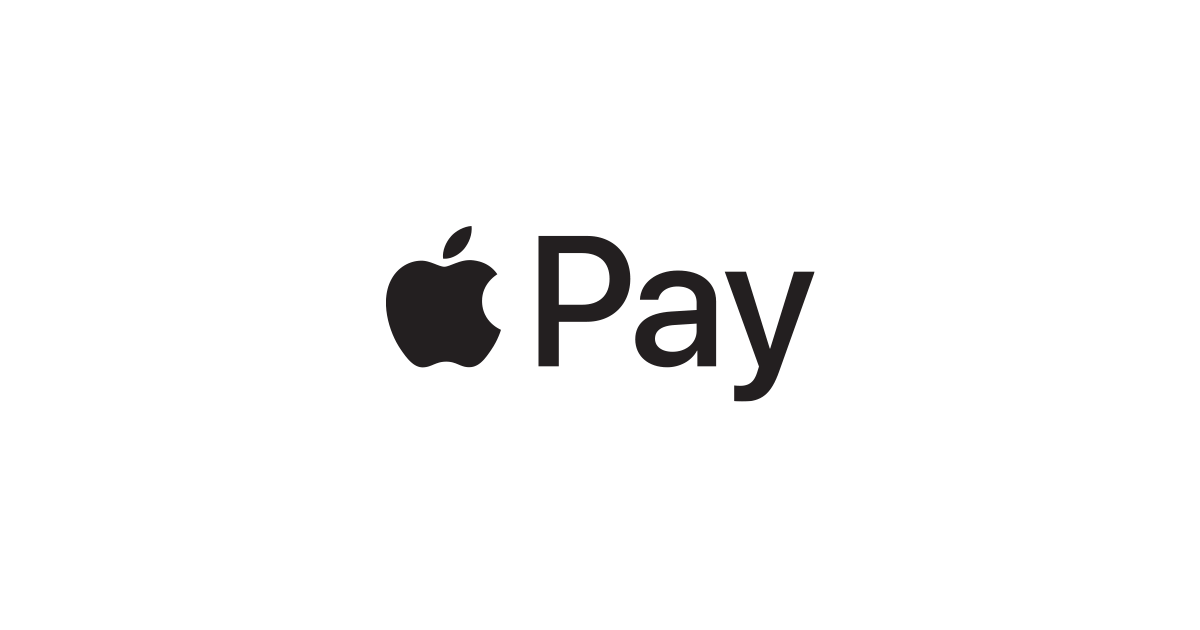 After permitting Apple Pay using Touch ID and Password you can make use of NFC mobile payment with this app. This app was introduced in 2014 and is available for iPhone 6 and later versions. Several iPads (iPad mini 3, iPad Air 2, and later) and the Apple Watch are also compatible with NFC payments. You can directly pay to the stores, contactless, with the use of this NFC-based mobile app.
The iPhone uses a token that is transmitted to the merchant instead of the card number to make the payments safe. Even if someone tries to attack your NFC payment system he won't receive your sensitive information. For additional security, you can disallow Apple Pay to make payments if your phone is stolen. You can also use the 'Find My iPhone' feature in such cases.
3. LifeLock Wallet
One of the best NFC payment apps, LifeLock Wallet is available on Android as well as on iOS. It allows you to store credit cards, debit cards, insurance numbers, IDs, and loyalty cards. The theft protection built in the app is very useful in securing all this data. Having the ability to scan more than a million transactions per second, LifeLock Wallet notifies users if it comes across any potential threats.
4. MasterCard PayPass
This tap-and-go NFC mobile payments app lets you purchase everyday items without any contact. With the use of your contactless-enabled Mastercard or device, you can skip the hassle of finding and counting the cash. The unique electronic encryption used to make NFC payments protects the data and reduces the risk of theft or loss of card.
5. Visa payWave
Visa payWave is one of the NFC payment apps that take care of your security and reads and receives credit card information. It is a widely used NFC Payment application through which you will have to waste less time at the money counter. Visa payWave contactless cards have similar amounts of security as other Visa chip cards. These security measures protect you from phoney or unforeseen dealings. To make the payment the card or device needs to be waved within 2.5-5 cm (1-2 in) of the reader.
Major benefits of NFC payments
There are a number of benefits of NFC banking that will make you use this technology time and again. Some of the benefits that are attached with NFC mobile pay are listed below.
1. High Security
Tap to pay technology, as compared to the other technologies, is safer and secure. Carrying physical cards have many disadvantages over using NFC wallet apps. Digital eWallet apps such as Apple Pay tokenize your details making your transactions safer and hard to hack. Fraudsters will not be able to gain access to your details this way which is very easy with magnetic strip technology. Even in the case of getting your mobile phones stolen these apps still protect your data and you can wipe the sensitive information over the cloud.
As simple as using biometric, can save a lot of your data from potential hackers. NFC mobile payment apps developed by a professional eWallet Mobile App Development Company will always strive to find new ways to protect your data.
2. Faster
The NFC and payment using these apps have reduced the time of transactions significantly. Be it cash, chip, or PIN cards, NFC payment is a lot faster than all. You just need to tap your device near the reader and the payment is done instantly without any login. With net banking, you have to put in all the data every time which also increases the security risks by taking a lot of time. Merchants do not have to wait for the customers to enter the PIN for payment to be processed. NFC payments complete within seconds and the experience is loved by both the user and the merchant.
Convenient
NFC technology has made it very easy for people to pay for the products and services they wish to avail. Convenience is one of the main reasons that these NFC payment apps are being accepted widely by all users. With the use of your smartphone and tablet, you can make a payment with an easy-to-understand process. In just a few taps, the product and service payment is done.
3. Versatility
Being able to be used in a range of industries, NFC wallet apps have become people's favorite. Several services and places, including Fuel pumps, Parking garages, Movie tickets, Tollbooth, Merchant payments, Bank cards, Transit tickets, and many more, can be availed with the help of NFC payment mobile apps. Which one is your favorite?
4. Battery Conservation
One of the best advantages of NFC payment includes battery conservation. With very less battery consumption you will be able to make payments using this technology. Smartphone owners are usually worried about the batteries getting drained off with numerous transactions. NFC mobile payment, on the other hand, is completely safe and uses less energy of the battery.
5. Enhanced Experience
Waiting in the long lines is liked by nobody. NFC payment technology helps not only the customers but also the stores in faster processing of payments. With NFC payment, you do not have to worry about checking the balance and giving back the amount. NFC technology boosts the overall checkout process and provides an amazing user experience to the customers.
Drawbacks of NFC Payments
There are two sides to every coin. With all the benefits there come some disadvantages of used NFC mobile pay which are listed below.
1. Expensive
For some of the companies, NFC payment technology's cost may be too high to bear. Larger companies like Starbucks are successful in integrating NFC payment technology into their systems. But for the smaller companies, NFC integration becomes difficult. The cost of hiring technicians and installing software and hardware may be greater than the profit they may earn from the system.
2. Security
Security with NFC payment technology is definitely more than that of cards using magnetic strips but still, this technology also owns some threats. Being not completely free from the risk is because mobile phone hacking has become very common. Hackers come up with new ideas to deceive users and get access to the sensitive information they own.
Some people are scared to use the NFC payment system as it is susceptible to being hacked. On the other hand, every Digital eWallet Mobile App Development Company is working day and night to make the system secure, to be used by every customer and merchant.
3. Availability
There are many merchants who do not want to use NFC technology for their businesses. This in turn is discouraging users to make use of these apps as the payment mode is not available with the merchants. Companies like Apple Pay and Google Pay are advertising to make this a success but still some merchants find it troublesome to use. The reduced availability is one of the major drawbacks that is holding down the growth of NFC wallet apps.
Conclusion
NFC Technology is growing at an exponential rate and many people are accepting it with open arms. NFC mobile pay along with the expert eWallet Mobile App Development Company is making progress every day to make the system safe, secure, and easy to use for every user. With COVID-19 contactless payment has become the new norm and will continue to grow in the coming years.
NFC payment method has the potential to reach every customer as well as small & mid-sized retailers. There might be a few disadvantages that are making NFC payment apps looking down. But with the advancement in technology, all the disadvantages can be taken over. NFC payment apps will grow larger in size with each passing year and will integrate and grow better as the technology develops.
Read Next: Top Most NFC Payment Apps: You Should Start Using Now!
8 Top Digital Payment Trends for 2021
Different Types of Cashless Payments & Its Major Benefits: Moving Towards a Cashless Society
(Visited 139 times, 1 visits today)