How to Sell Vintage Clothing Online – Step by Step Guide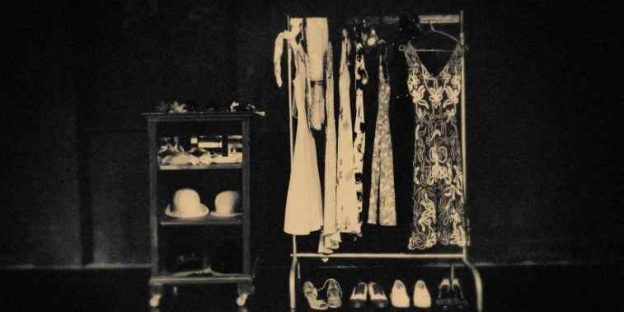 Fashion never fades in the eyes of designers and fashion enthusiasts. What was in trend years ago can come back to be today's classic outlook and still fetch the eyes of millions? Every fashion designer has an itch to re-create classy vintage clothing and sell it to the people who like to embrace their wardrobes with literally every style that is trending. This is 2021, you can sell anything online, and selling vintage clothes online is one of them.
Owning an e-commerce store or a website to catalog the old – gold still remains the best way to kickstart your career if you have accomplished certification in the textile designing industry. Making money is overrated, but re-creating the vintage style and getting the satisfaction of people adorning and embracing your fashion to make their occasions special is an extreme bliss. Technology has everything that a business needs in 2021 and this is the time to explore the possibilities and turn your passion into a reality.

Although there are millions who embrace vintage clothes and rely on a handful of outlets that create exclusive catalogs like Countryard L.A,  Vintage Brooklyn, Imparfaite Paris, etc. Such vintage collections go for a good sum. Old-school and vintage shoppers and the fashion freaks all the three are your target audiences and are here in abundance.
Inspired by the market scope of vintage clothing, the article discusses how to sell vintage clothes online, the initial investment, sourcing of raw materials, various online sales channels, and shipping protocols. Start your online vintage clothing business from scratch in 2021.

Getting inspired by some success stories… 
1. Naomi Bergknoff – fashion designer and founder of OMNIA says, "I feel very fortunate to have been able to create a business out of my retail expertise and a lifelong love of vintage clothing,". It started from her fancy with Barbies and grew as she discovered the scope of thrifting in high school. OMNIA is her venture in Brooklyn and she absolutely aced what is called vintage styling and online selling. 
2. Dayna Atkinson – a designer and founder of FYRE Vintage says she started selling vintage in 2015. Getting highly motivated and inspired by the mag Girlboss she pursued her career in a fashion keeping vintage clothing as her all-time inspiration. FYRE was a side gig for Dyana back in her college days which is now a full-fledged online vintage shopping website.
3. Azzezat and Dare – designers and founders of COAL N TERRY had wooed many with their designing and re-vamping vintage techniques. Some of their fans and followers include celebrities and other influential personalities. They stood out of the league with their niche by picking vintage and integrating the classics with their original tweaks.  
Selling a vintage fashion online is probably your best bet in 2021 as starting an online store requires fewer upfront costs, no inventory management and is capable enough to reach as many as possible through online marketing. Know more about selling vintage clothing online…

Sell Vintage Clothing Online in 2021 
Starting your own vintage clothing business is not the task of a day or two. This involves a lot of thinking, evaluating, and processing. Apart from that, every online business takes time and a business plan to flourish, and starting your own vintage clothing line is no exception. So even before we get started with actual sourcing of the raw materials, creating some masterpieces, and selling them through our web store, let's think and analyze the market for a while.
Research and evaluation are the two very assets of starting your own online venture whether it is a side venture from home or the best low investment business ideas for ventures in 2021, all of them start with studying your potential market and accordingly define your goals, ideas, and brand building techniques.
A. Definition of Vintage 
This seems to be a bit intimidating but having an idea of what is vintage before you start selling vintage fashion is a must. Any fashion that was prevalent 20 years to 100 years ago is vintage. Any fashion older than 100 years is called antique. Antique styles donning the ancient fabrics are displayed in the museums and are not customary with the clothing of the 21st century.   
B. A Suitable Niche
Products of specific niches sell incredibly great in the market. Vintage being a generic niche, try being more precise with your product niche so that it is easier for you to speak and relate well with your target audience.
How to find the perfect niche?
-> You can go with a specific decade or decades (the 1920s or 1990s). 
-> Go with a certain segment of styling – occasional, sports, or casual. 
-> Designer vintage pieces. 
-> Leveraging people's all-time love for denim. 
-> The amalgamation of vintage and contemporary. 
-> T-shirt prints prevalent back in the 90s.
Your e-commerce store will be hype among people who are big fans of vintage clothing. Even if the group is small or medium these are almost converted purchasers and will do recurring shopping from your online store.
C. Market Analysis
Now that you have picked a niche you want to take forward, make sure you know your market and your purchaser's shopping patterns/behaviors. Knowing your target audience's preferences will help you shape your digital marketing advertisements that will trigger their minds. For instance, while scrolling through Facebook you come across a formal blazer set that looks great on the model, that ad approaches you every day so that you are ultimately tempted to buy the product. Also, several companies show ads based on your previous search history.
D. Brand Building
Building a brand is more of a necessity than a luxury in 2021. You will be able to sustain well with a brand name, a logo, a dedicated website, and online reach through multiple sales channels. Brand, uniqueness, and trust-building is a constant process in a business and especially clothing line where everyone has a keen sense of styling and are adamant to fetch more eyeballs to their outlet.
The business builds with the intention to earn but a brand builds with the intention to get identified and chosen again & again. Answer these questions before building your own vintage clothing brand?
What is your signature style? 
The style that you personally like or prefer wearing can be your signature style. It is often easier and interesting to source the materials of the style you prefer as you will have your eyes on the best vintage racks.
Know if your niche is too precise?
Selling vintage clothing becomes easier than ever with a dedicated niche. But you must know if your niche is too precise? For instance 1940s winterwear. You are most likely to face difficulty in sourcing the raw materials for such a precise niche but it is a one-time endeavor.
Is the market for your style saturated?
It is quite easy to come into the limelight if you have something unique to serve, but what if there are too many shops selling the same style and designs? Know the Unique Selling Point for your business and stand out from the crowd by giving an extraordinary consumer experience. 
Are you a trendsetter or a follower?
You can undoubtedly rely on vintage styling for your business in 2021 you still need to keep up with what is desirable by the modern public. Also, you can fetch millions of eyes if your niche is in demand.
Tip: Creating a brand is different from branding but both are dependent on each other. While creating a brand involves your ideas, goals, objectives, and signature collections. Branding lets you represent and influence your customers with a proper brand name generation, a dedicated domain name, an intriguing website, and an impressive logo. All inclined towards representing your brand online.
Explore: 
How to build an online brand to grow your business? 
How to promote your business online to increase sales in 2021?
Starting An Online Vintage Clothing Line – Initial Expenses 
While you are seeing a business as a seller of vintage clothes you must know that you need to invest generously in the upfront inventory or acquire a dropshipping model where you take the commission for the apparel you sold in the market. Well, the dropshipping model does not allow you to be creative, you are restricted to only re-sell the options the wholesaler has to offer.
On the other hand, an e-commerce website development company is here to help with everything you need to establish your online identity. Moreover, a standalone IT firm like Vervelogic gives you the privilege of everything from branding to logo designing, mobile app or website development, domain availability, maintenance, and digital marketing of your online business. While you are invested in selecting a niche, building a signature catalog, sourcing, and shipment, Vervelogic will help you influence and retain your target audience through a strong online branding of your store.
Know-How to start an e-commerce business from scratch?
A. Where are the initial fundings needed? 
1. Owning an upfront vintage clothes inventory. 
2. Developing a dedicated e-commerce store to sell your products. 
3. Digital marketing and social media marketing. 
4. Hold a dedicated office or a warehouse space. 
5. Though it is not considered as direct initial funding you need to have ready cash in hand for purchasing one-of-a-kind stock as and when it is available.
B. From where do you get the funding to start your online vintage line?  
1. Business Loans
2. Fundings from investors. 
3. Crowdfunding 
4. VC Fundings

From Where to source the vintage clothing or materials? 
A. Thrift Shopping Stores 
If you are looking to start from scratch then there is no place better than a local thrifting store. Provided that you need to be patient with your choices and have a keen eye on what can be modified to go on your online e-commerce store.
Thrift shopping tips:
-> Visit the place often or go on the sale days. 
-> Have a style guide of what you want to re-create. Even if you are sending a help make sure you both are on the same page regarding the guide. 
-> Take your sweet time to carefully inspect the items before purchasing. 
-> Be good in your job as a designer and as a quality analyst. 
-> Have an eagle's eye for the fabric quality, zippers, and styling element.
To date, most of the professionals take their way to thrift stores to shop for the gems that are found on their racks. Naomi said she stills loves to shop in the thrift stores whenever she gets to a new location and fetch some incredible garments for her collection.
B. Auctions 
With everything being advanced and online you can sign in for various auctions in and around your locations. Go for auction sites like eBay and MaxSold, search for the gems in the mine, and bid for the best anytime and from anywhere. You can also keep an eye on offline auctions so as to fetch something worthwhile for your collection.  
C. Estate Sales  
This could be a golden opportunity for you to find the best vintage clothing, fabrics and materials – get yourself listed in the email list of the local estate sales management companies. Moreover, you can get your hands on substantial discounts on bulk purchases from such estate sales managers.   
D. Online Marketplaces
Dig in for some treasure on advertisement sites like Craigslist where you can get almost everything under the dropdown 'for sale'. Go for garage sales, antiques, barter, materials, etc.  Scrolling through online marketplaces is the best way to start your online vintage clothing business in 2021. 
E. Pickers
That might be an interesting task in the beginning but as you grow in your vintage clothing business you need to hire a picker who can go to thrifts to do shopping on your behalf. Visiting thrift stores often becomes a daily deal as the business starts flourishing. It is indeed the best bet to hire the expertise for your tasks. The same goes for e-commerce web development. Outsourcing your tasks to IT professionals will help you fetch the best solutions for your truly online vintage clothing business.
Explore: 
Why you need an E-Commerce App for your business in 2021? 
Perks of hiring the professional over freelancers or DIY techniques.
F. Wholesalers
Search for the authentic wholesalers for your online vintage clothing business and sign up as a seller with them. This will get you the best vintage material directly from the manufacturer and that too at wholesale pricing. Vintage with the touch of modernity is in demand for a good sum, fetching the materials directly from the manufacturers or wholesalers in bulk will contribute to your end profit.
Sourcing from Wholesalers can be a tough bite for the resellers who have just stepped into the business as wholesalers get most of their stock from the thrift stores' abandon stocks that finally end up in the rag houses. To get the best out of that mine you can hire pickers as they can cull any item that is sold to the vintage shops through wholesalers.
Several newbies and designers who are willing to kickstart their career from the vintage community are often faced by unethical suppliers/wholesalers with whom they regret working later. If you are sourcing from a wholesaler go for his previous records of customer services. 
G. Consignments
The low investment technique to start selling vintage clothes online, Consignments let you re-sell the personal collection of others for a commission. Instead of buying the whole inventory, you can consign others' inventory and pay the owner only after selling the collection. Here the level of risk is low too. 
H. Flea Market 
Most often the case is first come first serve but it is reverse with the flea market. You will probably get the best deals on purchase from the flea market at the end of the day or the end of the flea market season when the sellers are clearing their stocks and are ready to compromise on rates.  
I. Collectors  
Several people are obsessed or find it profitable to collect vintage clothing or materials and thus have a huge stock that can make your adrenaline rush. Help them unload some from their stock. These are the people you will find while you are building your connections in the vintage clothing world.

Storage and Inventory Keeping 
Storage and inventory keeping is the major deal with the online vintage business. Without proper organization and storage vicinity, you might end up destroying the treasure with your own hands. Above that, the area will look more like a thrift store than a designer's workplace.
Build an organized environment by sorting and arranging every piece of your vintage collection so that it is not a thrift store you think you are working on. Moreover, prior arrangement helps you find clothes without hassling with the towers.
Pro-Tips for Vintage Inventory Keeping 
-> Find storage that has a slightly low temperature and is humidity-controlled. Make sure your collection is free of moths and fabric pests after sourcing them.
-> Use garment bags to retain clothes from dust and other outer elements. Opt for a cloth fabric when it comes to garment bags.
-> Go for padded hangers over wired ones as the latter may cause unnecessary creases or even permanent strains if the hanger is rusted. Even wood hangers have their drawbacks.
-> Make sure your worthy vintage collection is not exposed to direct/extreme sunlight as this can fade colors.  
-> Organize tiny beads, sequins, and laces in the transparent plastics cases so that everything is within your eye's reach while you are working on your masterpieces.
Organizing your storage seems to be extra work but eventually, it reduces your time of working on your projects as you do not hassle searching for the items. Organizing your storage and inventory is a constant process and not only when you start with your vintage line.
Cleaning And Repairing Your Stock 
It is a disaster for your online vintage brand if the client receives unclean, filthy pieces, or something with permanent strains. Organizing your storage space prevents you from such mishaps but you must also clean and repair the pieces to make them look new. The items you get from a thrift store, wholesalers or flea markets have compromised cleanliness.
Pro-Tips on Cleaning and Repairing Your Vintage Collection:   
-> Never avoid the instructions on the label for a particular cloth.
-> Thoroughly check the label for fabric type, soil composition and accordingly get the best cleaning products from the market.
-> Clean the clothes you bought from the store or ordered online. 
-> Look for the fabric and the defect. Purchase the items that you can fix and have the equipment to do so.  
-> Cloth steamer can remove stubborn wrinkles. 
-> A basic trick that our moms use – separate the colors to avoid color bombing on the clothes.
-> Associate with reliable expertise from tailor to dry cleaners, pickers, etc.
-> Have a sewing machine as this is your best bet as a vintage clothing store owner.
-> Upgrading the vintage – if you are highly creative you can certainly fetch some vintage materials or clothes that are too soiled and sew them together to create a style that goes for the running in the catalogs for your mobile app.
Photoshoots for Selling Vintage Clothing Online
A. In-House Photo Studio
If you have a knack for creating a setup for a photoshoot then owning an in-house photo studio is your only best bet. Just like, Azeezat and Dare owners of COAL N TERRY's do their complete clothing photoshoots in-house. They have a basic fixed studio setup including a DSLR, tripod, simple lighting kit, and white seamless background keeping it simple and detailed. The fabric colors come out vibrant with a subtle, beige, or white background. 
B. Shooting in compact spaces
If you do not have a dedicated space to call it an in-house photo studio and are starting from a compact space (say your room) then make sure you have all the shooting equipment placed at a single spot so that you can untangle them as and when they are needed.
Take every bit of knowledge about tripod placement, camera settings, lighting situations and work with different looks each time you shoot for your online catalog.  
C. Outsourcing Photography 
There are various reasons to outsource the photoshoot such as lack of knowledge or insights, lack of equipment, or no proper place, but this is indeed your savior as photos create the very first impression of an outfit. You can do some upfront work like Dayna by organizing the outfits for the photoshoot the day before and storing them separately in the garment bags.

Tips for the best garment photoshoots:
1. Take the picture from every angle and go for the closeups to give material ideas.
2. Create a personalized user experience by giving every possible detail of the clothing to the customers. As they cannot touch, see or feel the fabric, make them confident through detailed pictures.
3. A look-book-styled photoshoot becomes boring and mundane, if possible go for models who are donning your vintage pieces with complementary accessories to let your clients know how the dress can be styled.
4. Shoot in batches. This saves you the time for preparing for the photoshoots every single time a piece is ready. Naomi (designer and founder of OMNIA) does a weekly drop on her e-commerce site after preparing a batch to shoot all at once.  
5. Work at your own budget convenience. Hiring models is intriguing but not when you are likely to go into debt after a single shoot. You can be creative with backgrounds like nature-inspired or royal looks, playful or office looks to pump in some life in your photoshoots.
6. Do not compromise on lighting at any cost. If you are planning for your own studio then go for basic lighting kits and off-camera flashes.
If vintage is not your forte then you can also go for a T-Shirt designing and printing business as a full-time gig in 2021. Despite being a low-investment deal, T-Shirt printing and selling comes to your privilege in terms of the target audience (every age group wears T-Shirts on a daily basis).
Know Your Passion: 
How to start a truly online T-Shirt selling business in 6 steps? 
How to start making and selling jewelry online?
List of things one can make and sell from home
Start selling your artwork online in 2021
All you need to know about owning an online boutique in 2021  
Online Clothing Business – Having A Digital Store 
The very first step to starting an online business is owning a dedicated e-commerce site to sell your products. The investment is still lower than owning a physical store (apart from the production and designing segment) with quite a lot of inventory and the salaries of the caretakers and salesmen. The cost even lowers down if you get the hack of a standalone IT company that helps you with everything from e-commerce web development to branding, logo designing, content management, SEO, digital marketing, and social media optimization.
Maybe you can create hype for your services even before you launch the website but take note that you do not go far with the marketing and prepare yourself for traffic as soon as your website is launched.
A. Web Designing And Development 
Creating a mockup, wireframing, and then finalizing the design to start with, building an e-commerce site is not the task of the day or two. Before you reach out to the IT professionals, make sure you somewhat have an idea of what features you want or tell them which e-commerce site you are inspired by the most. You can also have a table talk regarding your business model and goals with the experts.
Adorn your website with some vintage themes and fonts to give an idea of your website at a first glimpse. Make sure your catalogs are organized under dropdowns like fresh arrivals, kids wear, girlswear, recommended, etc. You can come up with the changes at the mockup stage. Avoid major changes at the development stage. You can go for a website, app, or both depending on the tech stack your target audience uses.

B. Product and other important pages
A brand always does its storytelling through its website, pages like About Us help people know about your business, the inspiration, and the story behind choosing the vintage line. Another extremely important pages are product descriptions, especially while you are selling vintage clothing online apart from a detailed photoshoot, you need to give a detailed description as well mentioning the fabric, measurement, history, and conditions.
Fetch as much information as you can and mention them with highlights on the product description page beside the product pictures. For vintage clothing, you do not have to update much, note that the information you enter is genuine and relevant.
Tips for product descriptions:
 1. Get as much information as you can. 
2. Organize the product description including the bullet points and highlights. 
3. Mention the waist, hip, and chest measurements in both inches and centimeters. 
4. Search out for the terminology that suits the vintage style and use them on your site throughout. 
5. Do storytelling through the major pages of your e-commerce site.
C. Web Content
Content is the crucial element of your website/app, from the home page to product descriptions, About us, blog section, newsletters, etc. content embraces every segment to convey your business and products in front of your target audience. Also, relevant content with suitable keywords helps significantly with local SEO and site navigation too. Use as relevant keywords as you can in your content making it impressive and user-oriented.
Web content managers manage content on your behalf using just the right keywords for your website to be found easily on Google and other SERPs.

Other Online Sales Channels to Market your vintage store
A. Social Media Marketing
The whole purpose of selling online vintage clothes online is to reach out to as many as you can so why leave behind other online sales channels like Facebook, Yelp, and Instagram. More than 60% of the population is on social media channels and leveraging from the numbers, businesses are using such platforms as their marketing and sales tools. If you have an intriguing image or a video of your vintage collection then you can post on the online social media sites and get sales from there.   
B. Email Marketing 
This is the most precise digital marketing tactic that helps you get into the inbox of your target audience. Make sure you use your customer's email list to communicate just the right deals. "Sending weekly newsletter (with subscription) is one of the best ways of driving traffic to our new arrivals," says Naomi, who uses email marketing to communicate about the new arrivals, best deals, and price drops. 
C. SEO and Content Management 
Search Engine Optimization enhances the visibility of your site on various search engines. What is the point of making a website that is lost on SERPs? SEO and content management are a must for any website that is built with the intention to earn. Take SEO as a DIY practice or outsource your tasks to the best SEO experts who are known to have a result-driven approach.
Also, Explore:
How can you promote your business online in 2021? 
Promotional Marketing – Benefits and Tips to promote your products online. 
Pricing 
The pricing of a single piece cannot be estimated until it is completely ready. Though the ground rules are the same for every product you sell online via an e-commerce site, you should take into consideration that vintage clothing goes for a convincing profit. Keep a specific range that depicts the value of the vintage clothing you sell online and the fact that the customer does not find it "too expensive" for the quality.
While pricing your vintage clothing collection: 
1. Make sure that you price the items according to their rarity, age, wearability, demand, and condition. 
2. If you are introducing a style that is familiar, check on other online marketplaces and vintage clothing sites for their selling prices.
3. Old and rare that too is in good condition is your privilege while pricing. You can raise the prices for exclusivity as well.
4. Do online research to know the demand of the style you are planning on. Check Google Trends and Facebook Audience Insights for your purpose.
5. Even if you have a unique idea regarding your collection, make sure you check whether or not it is still in demand.
Tip: While owning an online e-commerce app for money transactions make sure that you have a secured and robust payment system integrated at the checkout. Ask your e-commerce app development company for the same.
Explore more about secure money transfer mechanisms for e-commerce firms
Find the top 20 Money Transfer apps that people are using all around the world. 
Shipment and Returns
Packaging and shipment are important in any online business. Apart from selling the best vintage clothing in 2021, make sure the customers receive it in the same condition as it was dispatched. Packaging is the first impression of your product, even if it is not fancy enough, make sure it is not a catastrophe as well. Go for simple and sustainable packaging to sell your vintage clothing.
Shipment can actually be seen as a marketing element and a USP for any brand as you can retain your clients through benefits like free delivery, 24 hr, speedy shipment, shipment tracking, real-time shipment rates, etc.  
Conclusion   

Even if you are loaded with passion and creativity you cannot step into the market with prior planning and resource investment. This article on online selling of vintage apparel deals with everything you need to know regarding the sourcing to online store development, pricing, initial cost, and shipment. Fetch as much information as you can regarding your business and most importantly create a business plan to pursue your dream business. 
"Be one with a hustle" – Naomi  
(Visited 202 times, 1 visits today)