Why Your E-Commerce Project Needs an App – Benefits of E-Commerce App Development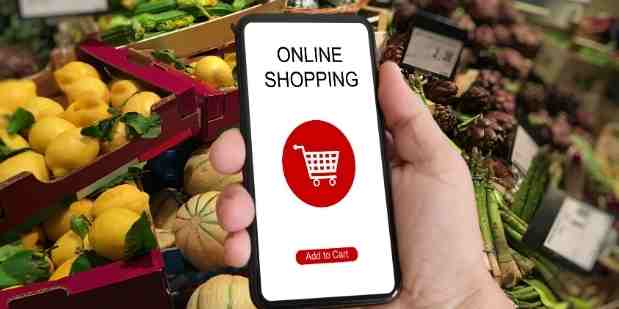 E-commerce business is one of the most influential businesses among the rest. The e-commerce apps are really very popular right now and they're in high demand. People now don't need to step out of their house and get their essentials at home. So, if you are also running an e-commerce site then we can come up with at least 10 reasons why you need a mobile app for your e-commerce business. We're going to help with all these reasons explaining your popularity and what are the best ways of building an e-commerce app which is sure to succeed. But let us have a look at the types of e-commerce mobile apps
Types of eCommerce Mobile Apps
Anyone willing to know how to build e-commerce mobile apps should understand the below classification of mobile apps .
1. Business to Business(B2B)
B2B mobile e-commerce apps are aimed at selling goods or providing services, we can say that these processes are carried out between enterprises/business companies. For instance, you may create a mobile platform which allows manufacturers to advertise their products, now other companies buy whatever they are interested in to provide their services to end users. So,if you are able to establish interaction between the two companies with the help of a mobile application, don't hesitate to turn it into reality. Business clients are reliable and pay the amount easily, which means you have an opportunity to get an excellent source of income.
2. Business To Consumer(B2C)
A B2C model is the most popular type of e-commerce. In this, a certain company like any online store sells the products and services to the end-consumer. Most of the e-commerce mobile applications fall in the B2C category. Today companies don't want to limit themselves to common stores, they're willing to make apps in order to be able to more efficiently sell to us, customers, a variety of products, from clothing to software.
3. Consumer to Consumer(C2C)
C2C platforms are responsible for the sale of goods between the consumers themselves. Glaring examples and such e-commerce mobile applications are platforms to conduct online auctions and different P2P marketplaces. The top examples of Consumer to Consumer e-commerce are eBay and Olx. If a person wants to sell any item then they can post an ad on these platforms and the interested candidate can buy for the desired price.
4. Consumer to Business(C2B)
In this case the consumers are selling their services or goods to companies or businesses. A good example of such e-commerce is when web designers or photographers demonstrate their pieces and the agency can buy what it likes. Such types of mobile e-commerce applications need an idea of a mobile platform which would allow consumers to promote their services and goods. Honestly speaking it is not a typical example of e-commerce app development. 
There is another form of classification system by which e-commerce all app development can be classified in various methods. Let us have a look at it.
1. Marketing Purpose 
These types of mobile e-commerce apps are designed to gather information on a consumer like his preferences and desires. The service helps in building a relationship with the client and improving the product, which leads to increased sales.
2. Financial Purposes
These mobile e-commerce apps are designed to gather information on a consumer's preferences and desires. The service helps to build a better relationship with the client and improve the product, which leads to increased sales.
3. Bidding & Auction Purposes
It is kind of C2C mobile shopping development but from a different point of view. It implements the bidding system which allows potential buyers to bid for the goods or services.
4. Trading Purposes
It is the most popular type of e-commerce mobile app. These are mobile shopping applications aimed to simplify the chain-work of sales of goods and services to the convenience of the buyer and the seller's benefit.
10 Benefits of e-Commerce App Development
1. Sources of Earnings
Mobile e-commerce apps have been very beneficial for their owners and founders as once they are in the hand of every person then add very much in the source of your income. Any customer is now able to make a purchase in your e-store. That's really good reasons to create an e-commerce mobile application, and in the era of digitalisation you are going to prosper in the future because of your e-commerce app development.
2. Strengthening of Business
You might have a shoe store and as the owner you want more and more to buy shoes from you and your store. So, you can increase the level of your income and the profitability of your business. And the best way to achieve the mentioned goal is to expand your target audience by offering an alternative mobile version of your store that is by making a mobile responsive e-commerce site. Thus, your company will become more appealing and attractive to those customers who prefer to choose goods online.
3. Mobility
By developing a mobile app for an e-commerce store, you're getting a chance to run your business in the most convenient way, without a necessity to be office bound.
4. Go With the Times
People want everything fast in this world, to succeed you must move with the times. And when building a mobile application for e-commerce projects you are doing just that. The stores are not enough to be the market leaders. If you also have plans to rule the market and sell as much of your products then an e-commerce app development is a good idea.
5. Communicate With The Consumer
A shop owner rarely manages to communicate with their customers confidently. Now with the help of an app, you can communicate, answer queries and resolve their problems for better customer satisfaction.
6. Customer Loyalty
Knowing your customer, you'll be able to offer him exactly what he desperately needs and thereby gain his trust and loyalty. If you are able to fulfil your customer's wish then they will definitely come back to you. With e-commerce mobile apps and an online chat you can build customers loyalty by constantly working with user's feedback.
7. Always at Hold
Smartphones almost always accompany you buyers, which means they have more points of contact with your mobile all solution. A customer doesn't have to go anywhere to make a purchase or order a service. Your store is always here, at hand.
8. Reminder
Building an E-commerce app, you get an excellent tool which allows you to remind customers about yourself with a push notification system.
9. Development Opportunities
The mobile commerce market is constantly evolving, the people look for the new ways online to buy things. So, with your app you can improve and scale your company too. Obviously, it's one more advantage for e-commerce business and as a possibility to increase your profits.
10. Fewer Costs
Among other e-commerce app development benefits, we should definitely mention a wonderful chance to avoid some costs, inevitable otherwise. Say, a mobile store will allow you to do without building with luxury showcases. It is enough to have a good warehouse of finished products.
How to Make an E-commerce App?
There are a few things which you need to consider to make an effective e-commerce app.
1. Registration
The feature is a must have for any mobile application. We advise you to provide the possibility of registration by integrating user data from social networks.

2. Profile
With all the information on the user you need to build a profile for them.
3. Catalog of Goods
You need to provide a proper description of each and every product on your e-commerce app.
4. Feedback
With a customer's opinion you can know in which field you are doing good and in which you are doing bad. You'll get to know about the user's opinion about your mobile shopping app so that you'll get a chance to correct your strategy time.
5. Online Chat
A great opportunity to close your customer when they are near to buy something.
6. Search
A simple feature will simplify the navigation system for the users. 
7. Push Notification 
Another feature which will tell the users about the latest deals and offers in the app.
8. Filters
A good way to Improve the user experience.
9. History of Orders
A user should be able to track his orders or view the history of the old ones.
10. Payment Gateway Integration
These apps are there to increase your income, so you must carefully think over the payment system.
These are the few reasons which you need to consider an App for your e-commerce app. We have also mentioned all you need to do to create an e-commerce app for your business. You just need to hire the best E-commerce app development company for your app development.
Also Read: How To Develop Marketplace App Like Wish – Including Cost & Top Features
(Visited 63 times, 1 visits today)