20 Best Online Money Transfer Apps for Android and iOS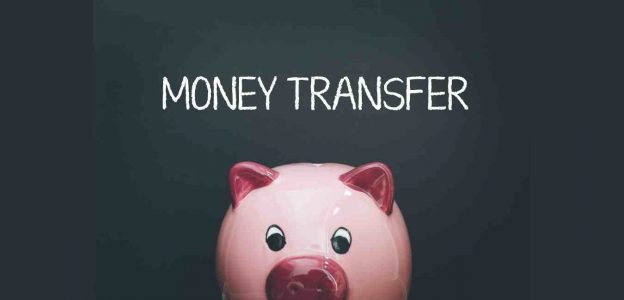 Technology has solutions for almost everything and cashless transactions are no exceptions. There were times when wallets fattened with paper currencies which are now been replaced by mobile phones having robust Money Transfer Apps. Certainly, the change is for good making payments easier than ever. Gone are those days when we ran out of cash and had to rush to the ATMs to fetch some – now we have the entire bank account accompanying us wherever we go.
Though "cash is still prevalent" and is not completely replaced by online transactions, after the COVID-19 outbreak in 2020 more than 60% of the operating businesses opened online payment gateways for their customers, respecting social distancing protocols. Moreover, it is the business's best practice to facilitate every possible payment gateway to their customers (which is so far achieved by many enterprises).
Internet and potential technology have completely altered the scenario, it is fascinating to see how from large businesses to the end consumers are adapting to Money Transfer Apps and exploring the utilities to the depths – certainly, Mobile Payment App Development is on its verge.
Table of Contents
1. What are Money Transfer Apps?
2. Money Transfer Apps – Security Protocols
3. Working Model of a standard Money Transfer App
4. Advantages of Money Transfer Apps
5. 20 Best Money Transfer Apps for Safe Transactions
6. How to judge the best Money Transfer App to fit your needs?

What are Money Transfer Apps?  
Money Transfer Apps are online gateways facilitating the real-time transfer of money in-between the payer and the payee. This quick and easy online payment method continues to fascinate the users and make them habitual to advancement. Once the people are habitual of advanced technology there is no going back to the traditional.
Whether you are splitting the bills with your friends or sending the money to your family living in other cities or states, online money sending apps are your ultimate rescuers here. Moreover, these apps own a robust security mechanism ensuring secured transactions of money.
Security, convenience, and transparency of Money Transfer Apps are the sole reasons why people all around the globe are embracing these apps in their daily lives.
Also Read: How to Create a Bitcoin Wallet App: An Ultimate Guide
Money Transfer Apps – Security Protocols
when it comes to using money transfer apps the very first thought that comes to mind is security. Are these transactions safe? There is no base for an online payment app if it is not safe and therefore the mobile app developers pay extra attention to the transaction security via such apps.
Payments on these channels require authorization via a UPI pin that is to be entered anytime the user initiates any transaction.
All the payments initiated via these online channels are UPI-protected pins ensuring that the money goes to the right party. There still lies the threat of scams and money laundering, therefore, it is important to use safe and transparent apps with their functioning.
Security Measures on User's End: 
1. Increase the security of the app from settings.
2. Double-check the number or the ID of the recipient before processing the payment.
3. Ensure the authenticity of the payee before you send them any money from your account. Make sure they are not fraudulent.
Online money transaction involves potential risk and therefore it is recommended to do some research, trust your local group (friends and family) and see the reviews before signing up and linking the app to your main bank account. The best choice will simplify your lives to a greater extent. 
Working Model of a standard Money Transfer App
Technology has brought us the convenience of cashless transactions which itself is safer than carrying physical cash. Moreover, any non-technical person can get a knack for the online payment app's functionality.
The working model of money transfer apps is simple with a subtle UI and UX, so any non-technical person can easily learn the functioning.
Download the Money Transfer App from AppStore/Playstore > Create A User's Account > Link Bank or Debit Card Details > Start with your online transactions.
Mostly, Money Transfer Apps facilitate the transaction within their premises (when both the Payer and the Payee have the same app installed on their phones), but certain apps allow the payer to collect app cash and send it to the payee (probably for overseas transactions).
So clearly there are two options for the payer – one is to pay through a linked bank account and the other is to pay via the stored app cash. The even better part is you get substantial discounts and bonuses on performing transactions via certain online money transfer apps.   
Advantages of Money Transfer Apps
-> Overseas transactions are easy with these real-time payment gateways. 
-> Carrying bundles of cash in your pocket could be dangerous – these are prone to thefts, the only wisest choice that remains is the money transfer app on your phones.
-> These apps are feature-rich and organized, there is no need for you to keep the records of your payments, you can simply see your entire transaction list (income and expenses) on the app.  
-> Paying through the cheque is a tedious process. The payer will sign the cheque for the payee then he will go to the bank and submit the cheque waiting for the money to be credited to his account in 2 3 business days. On the other hand, the payer will pay the amount via a secured online payment app and, the payee will receive the amount immediately.
-> Users can handle more than one bank account on the same platform. Though the initial account verification takes time, once the process is complete, you can anytime transfer/share money from any bank account within minutes.
Also Read: How to Choose the Right Payment Gateway for Your Mobile Application?
20 Best Money Transfer Apps for Safe Transactions 
Mobile app development companies strive for the best and this is the reason why it is difficult to be satisfied with one single app. Several people own more than one payment app at a time on their phones with an active user profile and the same bank account linked. Multiple platforms give them multiple opportunities, discounts, and cashback, making them save a lot on their transactions. The major dilemma is to find out the bunch of safe apps that can be installed and used without any threat of money laundering or cyber theft.
Here is the list of the top 20 Money Transfer Apps for safe transactions. Some of them belong to the giants who have already established their goodwill in the market and people trust them.
1. Google Pay
Google Pay is people's first choice and therefore tops the list of best money transfer apps. The app is a venture by Google and is already trusted by the world because of the name associated with it.
Benefits of Google Pay
-> Helps you transfer money to friends, family, and people who are not on your contact list.
-> The platform facilitates recharges, bill payments, and even e-commerce transactions.
-> No transaction fees
-> Google Pay has the best reward system with direct credits to the linked bank account.
-> A trusted name with robust in-built security protocols.
Download From: PlayStore / AppStore
2. CashApp
Knowing no geographical boundaries, Cashapp best facilitates online money transfers worldwide. It helps millions of businesses with their online transactions and for years has been a reliable mode of money transactions.
Benefits of CashApp
-> Easy money transactions via phone numbers, QR codes, or Cashtags. 
-> "Cashtags" – a unique feature by CashApp acts like a debit card that preserves an amount and helps the user pay on the app or in stores.
-> End-to-end encryption with other strong security protocols.
-> Facilitates stock investment to channelize your money for future gains
-> Push Notification System for all-time alerts.
Download From: PlayStore / AppStore
3. Paypal
One of the oldest and the most important player in the online payment market, PayPal for years has been serving millions with secure and fast transactions globally. Facilitates transfers via bank accounts, PayPal Cash, and credit/debit cards. Transactions via credit/debit card attract a small transaction fee from Paypal.
Benefits of PayPal
-> Paypal is the oldest and the most reliable source for international payments.
-> The platform abides by top-notch security measures.
-> Real-time notifications to alert you of payments
-> Seamless international money transactions and payments.
-> Payments in different currencies
Download From: PlayStore / AppStore
4. AmazonPay
From e-commerce, entertainment to payment systems, Amazon has come a long way to serve the world with its robust technology. Apart from seamless transactions, AmazonPay lets you claim quick refunds and EMI support. 
Benefits of AmazonPay
-> Integration with Amazon E-Commerce Site
-> Easy Payments with quick refunds
-> Password protected profiles and Pin Protected transactions
-> Timely access to rewards and other lucrative shopping offers
-> Subtle UI with ease to create merchant profiles and process QR payments.  
Download From: PlayStore / AppStore
5. Venmo
Centric to the young generation, Venmo is a super fast and fun online money transfer app. Venmo is a child venture of PayPal, while Paypal takes care of business finance transactions, Venmo focuses more on intimate peer-to-peer online money transactions.
Benefits of Venmo
-> Adheres to the latest protocols of mobile app development.
-> Though the app is restricted to US boundaries, it is the epitome of smart online transactions.
-> Personalized payment experience with emojis, stickers, and notes.
-> No hidden charges or transaction fees.
-> You can pay using Venmo cash
Download From: PlayStore / AppStore
6. Zelle
Zelle has a tie-up with various banks and it offers direct money transfers from the banks. Zelle's association with banks facilitates the customers (owning an account in one of the banks) with same-day payments and money transfers. Again this incredible utility works within the boundaries of the United States.
Benefits of Zelle
-> Real-time transactions
-> Direct transfer of money from one associated bank to another
-> Free-of-cost services
-> You can use Zella from your banking app (if the platform is associated with it).
  Download From: PlayStore / AppStore

7. Western Union
Serving in more than 200 nations worldwide, Western Union is one of the strong online payment apps for international money transactions. The platform owns more than 150 million customers all over the world and the number continues to grow.
Benefits of Western Union
-> It is a trusted online money transfer utility active for 145 years now.
-> It facilitates payments via touch ID and credit/debit card transactions (instead of entering the card information).
-> You can track your transferred money with the simple western union app at your fingertips.
-> Supports bill payments on behalf of thousands of commercial firms.
-> You can pay the money using a debit/credit card or liquid cash.
 Download From: PlayStore / AppStore
8. ApplePay
Listed within the top 10 Money Transfer Apps, ApplePay is the venture by Apple – the most trusted and old player in the market. ApplePay is an iOS centric app and is highly compatible with all Apple devices no matter the size or configurations. It owns a diligent UI and is inclined completely towards the user's ease.
Benefits of ApplePay
-> The app facilitates purchases via touch ID.
-> The app download is a bonus but you can also transfer money through messages with no app intervention.
-> Transactions through Apple's Voice Assistant – Siri.
-> Apple Card makes it easier for the user to transfer money via Apple Cash.
-> Highly encrypted and secured money transfer platform.
Download From: AppStore
9. Paytm
With its firm roots in India, Paytm is the best online financial service that has changed the face of the country. It supports online payments, purchases, transactions, transfers, stock/gold investments, banking, and a lot more. There is also an integrated mobile wallet service that helps in easy bill payments or ticket books.
Benefits of Paytm
-> Robust security with amazing cashback and discounts on payments.
-> No hidden charges for transferring the money from wallet to bank and vice-versa
-> The platform gives UPI support
-> All the transactions are authorized by the UPI pin.
-> Apart from an online payment utility, it is a digital marketplace owning a large catalog of commodities you can purchase.
Download From: PlayStore / AppStore
10. PhonePe
One of the leading online payment apps in India, PhonePe holds the 10th position in our list of top 10 online payment apps for a reason. The app holds a humble UI with a lot of features integrated into the app and has partnered with more than 100 million stores, apps, and websites to facilitate online shopping and payments.
Benefits of PhonePe
-> Provides secured transactions
-> Enables grocery shopping with food, medicine, and travel ticket booking.
-> A full-fledged and robust platform for businesses to trade and accept payment from their customers.
-> The best reward and cashback system.
-> User-friendly app with feature-rich and simple UI
Download From: PlayStore / AppStore
11. WorldRemit
The worldwide renowned money transfer app, Worldremit is appreciated for its secure and quick international transfer. The app is operative in 150 countries and deals in 90 currencies completely online without any intervene from third-party agents. Worldremit delivers its top-notch services in lieu of a minimal transaction fee that varies depending on the amount and destination.
Benefits of WorldRemit
-> 100% safe worldwide transactions
-> The facility of online transactions through bank transfers, cash, mobile cash, or airtime top-up.
-> The fee charged by Worldremit is lesser than any other international transfer apps.
-> You can track your money transfer status via the app itself.
-> A notification is sent to the sender as well as the receiver upon completion of the transfer.
-> The initial three transactions from the app are completely free of cost.
Download From: PlayStore / AppStore
12. BHIM
Bharat Interface for Money (BHIM) was introduced in 2016 with the aim to facilitate cashless transactions with the integration of UPI. The app interface is simple and user-friendly with the provision to customize the profile as and when needed.
  Benefits of BHIM
-> All the transactions are authorized by a UPI pin.
-> You can see the history of your previous transactions with the date.
-> The app communicates in 20 Indian languages.
-> Get the UPI Autopay facility for recurring payments.
-> Facilitates money transfers via VPA, bank details, or QR code scanning.
-> A user-friendly app with a robust security mechanism.
-> Avail the best UPI offers in partnership with the major Indian E-Commerce marketplaces.
Download From: PlayStore / AppStore

13. Facebook Messenger
A venture by social networking giant Facebook, Facebook Messenger gives us more than just the facility to interact and send messages, the platform facilitates businesses and online money transactions. At present, it is only available in the USA but is soon to be launched worldwide. You can easily transfer the money to your Facebook contacts with Messenger.
Benefits of Facebook Messenger
-> There is no need to sign up or download any other app except the messenger you are already using.
-> Facebook holds a large database of its active users
-> The utility is entirely free to use.
-> Your entire payment history is private and is end-to-end encrypted.
-> It takes 1-5 business days to credit the money into the bank account
-> The best-known security with PIN protection and anti-fraud backend mechanism.
Download From: PlayStore / AppStore
14. TransferWise
There are IT service providers who have changed the way things were done in the past, money transfer is one of them. Transferwise is one such product that has changed the face of money transactions. The utility claims to be the cheapest among all the international money transfer channels. The app uses real-time exchange rates and has the lowest transfer charge.
Benefits of TransferWise
-> The app claims not to charge any hidden fees saving people and businesses worth $3 million on everyday transactions.
-> Supports easy, quick, and transparent international money transfers.
-> Customer support in multiple languages.
-> Regulated by FCI
-> TransferWise claims to be 8X cheaper and owns a huge clientele of 9 million people worldwide.
Download From: PlayStore / AppStore
15. Moneygram
One of the renowned names in the money transfer sector, Moneygram is the global brand facilitating more than 200 countries to date. The app supports P2P payments and money transfers. Customers can easily connect via the app or at the surface to get affordable service from Moneygram.
 Benefits of MoneyGram
-> In addition to money transfers, the app supports bill payments, money orders, banking facilities, etc.
-> A robust working mechanism and is integrated with the latest tech stack.
-> Premium user experience and loyalty rewards for regular users.
-> Rooted in 3,80,000 locations worldwide.
-> Top-notch business solutions for enterprises that are looking to expand their business even overseas.
 Download From: PlayStore / AppStore
16. Freecharge
Owning a humble user interface, Freecharge is an example of the best mobile app development. This money transfer app is loved by all due to its stable UI and consistent facilities. The service ranges from money transfers to bill payments, online/offline shopping, and recharges. No need to stand in the long queue to recharge your phones.
Benefits of Freecharge
-> Supports UPI integration
-> The app guarantees a secured and quick money transfer mechanism.
-> Exciting offers with discounts, cashback, and coupons.
-> Invest in mutual funds through Freecharge
-> Profile creation is simple.
Download From: PlayStore / AppStore
17. Mobikwik
Mobiwik is one of the fastest-growing online payment apps with 3 million merchants and 107 million users involved in this ecosystem. The app is scalable and promotes easy, quick, and highly secured money sharing and payments.
 Benefits of Mobiwik
-> Easy money transfers, recharges ad bill payments.
-> The app gives loans to loyal users in the mobile wallet with benefits like no collateral.
-> Loan allocation within minutes
-> Supports UPI payments
-> The user is entitled to amazing cashback and discounts
-> Mobiwik is an independent financial service with no interference from third-party vendors.
  Download From: PlayStore / AppStore
18. Samsung Pay
Samsung – a Japanese giant has come up with its own online payment mechanism supporting all Samsung Galaxy smartphones. The owners can easily use the app to make purchases by adding their credit/debit cards to the app. This is by default installed in all the Samsung Galaxy phones. Samsung Pay is limited to certain Galaxy models only.  Samsung Pay is the best example of android app development for money transfer.
Benefits of Samsung Pay
-> The app uses MST and NFC technologies to carry out contactless payments.
-> Samsung Pay is one such secured app having the best backend mechanism and is a privilege for users owning Samsung phones.
-> Resides here is the in-built mobile wallet system.
-> You can easily transfer money from mobile wallets, bill payments, and in-store payments.
Download From: PlayStore

19. OFX Money Transfer
Another under the name of best international money transfer apps, OFX Money Transfer facilitates seamless money transfer to more than 190 countries and supports 55+ currencies. The app is known to give real-time exchange rates and works as per the current market trends. The utility is trusted by more than 1 million people residing in every corner of the world.
Benefits of OFX Money Transfer
-> App registration is easy with the money transfer process involving few simple steps.
-> It is the fastest route for international money transfers with reasonable exchange rates and low transaction fees.
-> 24/7 customer support
-> Supports currency conversion and tracking money transfer.
-> Quick transfers with live exchange rates.
Download From: PlayStore / AppStore
20. Whatsapp Money
India is an IT Outsourcing hub and also the second-largest smartphone using nation. In 2020, Whatsapp shook hands with the National Payments Corporation of India to roll out a payment feature called Whatsapp Money. The number of Whatsapp users in India is touching skies and therefore Whatsapp in partnership with 5 leading banks – HRFC, ICICI, SBI, Axis, and Jio Payment Bank.
Benefits of Whatsapp Money
-> The feature is available on all the latest Android and iOS updates.
-> The best design with a secured backend mechanism.
-> Facilitates transactions with more than 160 supported banks.
-> Whatsapp Money is an in-built mechanism with no additional download hassle saving the phone's internal memory.
Download From: PlayStore / AppStore 
How to judge the best Money Transfer App to fit your needs?
Android and iOS app development companies have left no stones unturned in facilitating the robust and highly secured online payment app. Integration of best money transfer features, international payments with low costs and real-time exchange rates, stock/mutual fund investments, and a lot more. It is hard to find something that is outside the premises of these money transfer apps.
While most of the apps serve both Android and iOS operating systems, there are some serving only a single group of OS users.
Here are some factors you need to keep in mind before selecting the right Money Transfer App for online payments. 
1. Security and encryption protocols
2. The geographical location where you are sending the money
3. Whether the app gives real-time transfer or takes 2 3 business days.
4. Is it the cheapest app for international transfers and payments?
5. Is the money transfer app reliable? These apps either belong to banks or well-known companies that give these apps trademark of quality.
6. Which app gives the best customer service and supports easy registration.
7. Money transfer limits
Takeaway
It is safe to keep more than one money transfer app on your phone, in fact, it is the wisest choice as every app has certain worthwhile discounts, cashback, and other complementary services like online shopping, mutual fund investments s and a lot more. The article holds a catalog of the top 20 money transfer apps that are currently ruling the market and are the most secured gateway for national/international money transfers with bonanzas and the best complimentary services.

Also Read: 5 Tried and Tested Ways to Integrate Payment Gateway in a Mobile App
(Visited 105 times, 1 visits today)