Start Your Home-Business in 2021: List of 14 Things to Make and Sell Online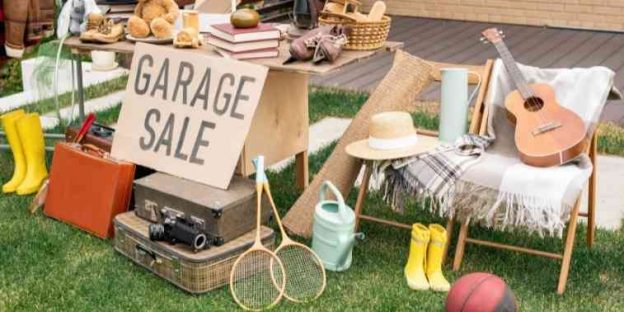 At some point of time in our lives, we have always dreamt of owning a business and our in-house production unit. Making the products that we love and monetizing them to get value is what inspires the soul and keeps us going every day. The business of handmade products is on its verge today as people like to purchase handmade, customized, or organic goods and this has given rise to many small units – even for people staying at home.
With the evolution in trade and commerce and the integration of technology the modern era has even crossed seas with their online business ideas and is serving internationally. Talking about the own production units, technology, and the internet has literally decreased the business setup cost while giving efficiency and robust connectivity to modern-day businesses. Moreover, the consumers are highly dependent on the internet for their day-to-day shopping, education, and entertainment purposes, this is yet another reason that intrigues small setups to go online with making and selling the products.

With the help of a professional mobile app development company, you can come up with some robust m-commerce apps for your handmade product business that will serve your client base with a complete online shopping experience while you make the products at home or hire a small production unit and catalog them for selling on the portal. More than 70% of the modern-day merchants are going with online stores to increase their reach, fetch more clients and facilitate the entire purchase process via a few clicks on smartphones.
But what can you make and sell online? Creating a product that has monetary significance itself is a satisfactory feeling and if you are an artist or have done some professional DIY product-making course then you can easily convert your talent into a full-time business. Here is the list of 14 products/product categories that you can make and sell online via an e-commerce store. PS – you can even start this as a side business with your steady 9-5 job.
List of 14 Things to Make and Sell Online 
1. Homemade Soaps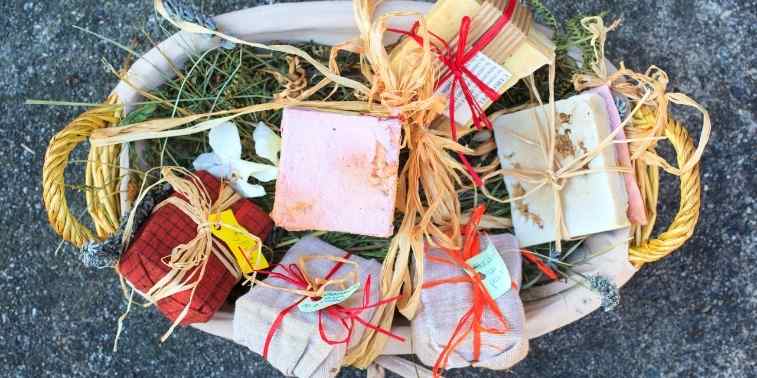 Today's generation is obsessed with homemade paraben and sulfate-free soaps that are easy on the skin and at the same time have a mesmerizing fragrance. Making and selling homemade soaps is probably the best business idea for you in 2021. Even if you are a fresher, Google SERP and Youtube channels are full of easy-to-make DIY soaps that have intriguing shapes, colors, and smells.
Benefits
-> Low creativity requirements 
-> A good profit margin 
-> Soap molds are easily available
Tips 
-> Branding and presentation are important in the beauty business, hire professional branding and packaging design experts.  
-> Go for more natural ingredients and good-quality soaps that are hard to replace. 
-> Try the samples for yourself and family members to get the approvals and honest reviews. 
-> Integrate technology with your homemade business through a full-fledged e-commerce website compatible with all the OS. Ask Vervelogic.  
-> If you have a production unit take the approval from the local government for health standards and animal cruelty-free certificates. 
2. Customized T-Shirts Printing and Selling
Even if you have or do not have a t-shirt printing unit you can start your own customized T-Shirt printing and selling business. Either get the plain t-shirts dropshipped from the suppliers and revamp those with your own designs and prints to sell on your e-commerce site or you can hire third-party vendors to print your original designs on the t-shirts and send ship directly to the customers on-demand.
Benefits 
-> You can fulfill bulk and on-demand requirements. 
-> It has very low barriers to enter the business niche. 
-> All age groups and genders are obsessed with casual T-shirts as their daily wear. 
-> A large clientele and large market scope.
Tips 
-> For a production unit, you need to have screen printing equipment, a laptop, online third-party designing apps like Adobe, and plain t-shirt stocks. 
-> You can sell your art to organizations and help them popularize their brands or start with your own brand. 
-> Even if you are a fresher you can fetch some designs online and get them bulk printed to display on your e-commerce site. 
-> Get in-depth knowledge of starting your own T-Shirt business in 2021. 
3. Handmade Jewelry Business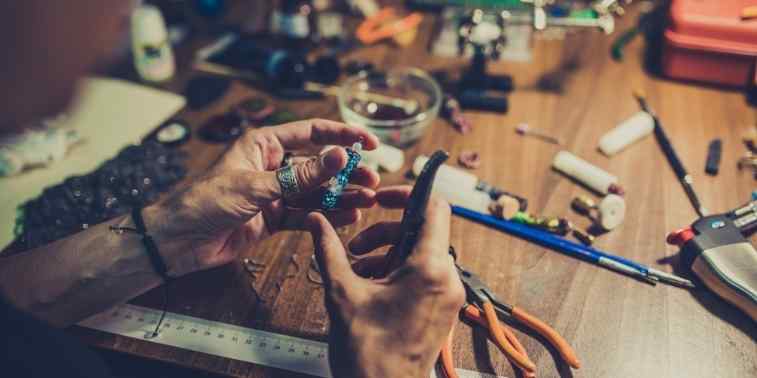 Jewelry attracts everyone and there is a range of modern to traditional styles that you can opt to make and display on your e-commerce portal to sell. The art of jewelry making varies from simple low-tech methods to skilled trades like silversmithing. So writing your business plan mentioning the production equipment, methods, scope, potential market, etc is important. Jewelry making is one of the best make & sell products you could display to drive traffic on your business site in 2021.
Benefits
-> Make your home the production unit. 
-> Raw materials are easily available
-> You can explore your own creativity and curate exclusive designs. 
-> No mess while working. 
-> Come up with your own artificial jewelry brand for your target audience.
-> This is the easiest way to give a hobby a direction. Even kids can make and sell beaded jewelry necklaces.   
Tips 
-> Stay in touch with the fashion industry for inspiration. 
-> Go for online tools to create the digital mockups. 
-> Take help from Google Trends, read fashion blogs, take the help of social media to know what is trending in your niche. 
-> Integrate Augmented Reality into your e-commerce website for your clients to get real-life experience of trying your handmade jewelry.

4. Curate Gift and Subscription Boxes 
Curating gift and subscription boxes is one of the best low-investment business ideas that work in favor of people who are not creative but have the hack of gifting and box curations. As no business is easy, curating gift or subscription boxes call for the assembly of items that you need to source from trusted suppliers and keep an end profit margin for themselves. That needs organization and availability of stock.
Benefits
-> People with less creativity can pursue the business. 
-> With a bit of organization, you can start your own website and sell the items to millions.
-> Subscription boxes or gift boxes are usually the same sized and shaped boxes which make shipping simple. 
-> Calculating the profits is easy. 
-> No upfront cost for production. 
Tips
-> Look for the storage conditions and size of the storage (does your home accommodate your business or you need separate storage)
-> Give some amusements to the loyal customers who pay upfront for subscriptions to your customized boxes.  
-> Try to automate packaging processes as far as you can. 
-> Own an e-commerce website and integrate the backend with organized listings of recurring orders and on-demand gift boxes. 
-> Give customization options too.
5. Candle Making and Selling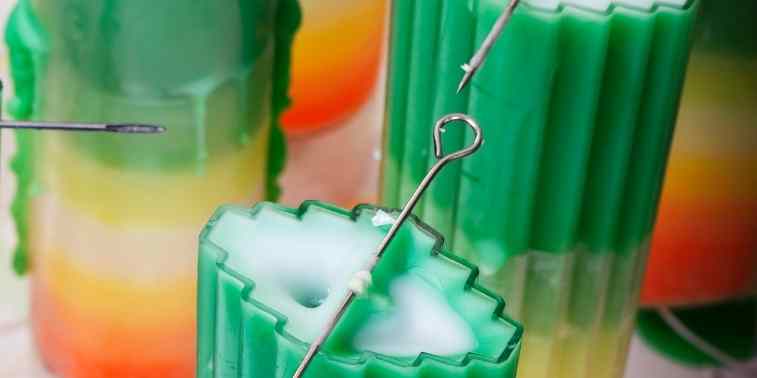 There is a higher scope of candles in the US market and overseas. With candle making and selling there comes various niches that you can adopt like religious, birthday, scented, beeswax, novelty, handcrafted and decorative. You can display various designs and categories on your online store under which you can sell handmade candles. Also, you can upload a lot of content on your website establishing your authority and influencing people to buy from you.
Benefits 
-> There are a lot of DIY tutorials available over YouTube. 
-> As every raw material is available online, you just need to use the melt and pour method to give various designs and colors to the candles. 
-> It is a best seller on occasions. 
-> You do not need any certification or expertise for pursuing the candle-making business. 
-> It is one of those low investment businesses that you can start from home.
Tips
-> Get ensured and use safety labeling. As candle usage is prone to fire hazards, ensure that your business is protected from civil suits that may result from using the products.
-> Stick to a particular niche and create your expertise in it to influence your target audience. You can go with scented candles, beeswax, etc.
-> Focus on branding and packaging. All the candles are made with almost similar base ingredients, but you can set your brand apart with beautiful packaging and branding ideas.    
6. Homemade Sweets Business 
Your e-commerce website link will always be in the browser history of people with a huge sweet tooth. Under your online business brand, you can sell homemade chocolates, jams, cookies, cakes, and traditional sweets. You can easily market your homemade sweets to people who already have a sweet tooth and are always waiting for something new to come up and amaze their taste buds. This is your target audience which is in abundance all around the world.
Benefits
-> This is the best business idea for you if you yourself like sweets. 
-> You can easily stick to a specific niche and market your brand. 
-> You automatically retain the clients if your homemade sweets are fresh and taste best. 
-> You can come up with customized low sugar sweets for diabetics and people who are watching their weight.  
Tips 
-> Watch for the fragility and temperature requirements for the items like cakes and chocolates while shipment. 
-> Go for the authentic suppliers when it comes to sourcing the raw materials for your homemade sweet business. 
-> Consult with a lawyer and the food inspection agency to confirm the nutritional value, ingredients, and allergy warnings.
7. Art and Prints
Gone are those days when artists used to struggle with low-paid jobs. This is the time to step up and turn your passion into a full-time business. Whether you are a designer or want to sell photos online, you can easily reach out to the audiences that are interested to purchase from you and earn great profits for yourself.
Benefits 
-> Selling your art and designs online is one of the low-investment business opportunities in 2021. 
-> You can easily fetch the market demand and cultivate a fan following that will consistently buy from you. 
-> You can go with framed art pieces to t-shirt printing, customized mugs, hats, pillows, etc. 
-> There is a range of niches from which you can pick to start with your art selling and printing business.  
-> There are more chances for you to get recognized for your exclusive and standalone artwork. 
Tips 
-> Present the best pictures through the catalogs on your e-commerce website, either you can work professionally on the photography or scan it on a flatbed scanner in pieces and stitch the image together in Photoshop
-> Make sure you have an online representation of your work (an identity). If you are a professional photographer, you can come up with an online portfolio or a website to sell the photos or tell people about your services.
-> Invest in digital marketing and SEO, these are the two king assets of promotion in the online market.


8. Selling Digital Products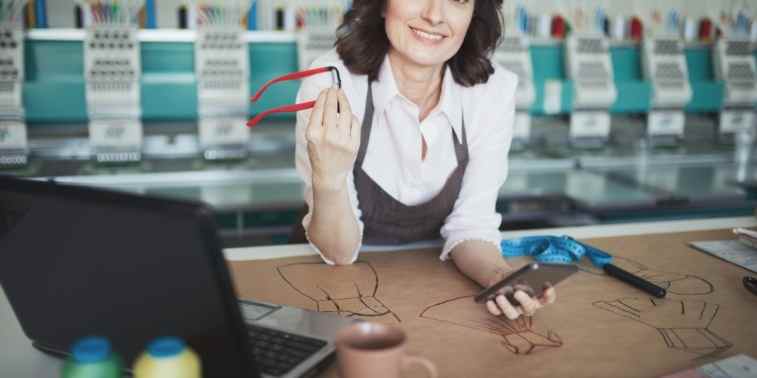 There is immense scope for digital products in 2021. Making and selling digital products like licensed fonts, webinars, online tutorials, invitation templates, etc. has become a hype in the current year and the demand is expected to rise ahead. In fact, the business has a very less upfront cost and no inventory.
Benefits 
-> Selling digital products online needs more skills than monetary investments.
-> Has the highest scope in the digital market.
-> Once people are adapted to digital products there is no going back for them which assures consistency.
Tips
-> Make sure that all the digital products are exclusive and original.
-> Available online are third-party apps that help you automatically deliver digital goods to your clients or give a download link. 
-> While creating digital products pay extreme attention to the file size and the format.
9. Enamel Pins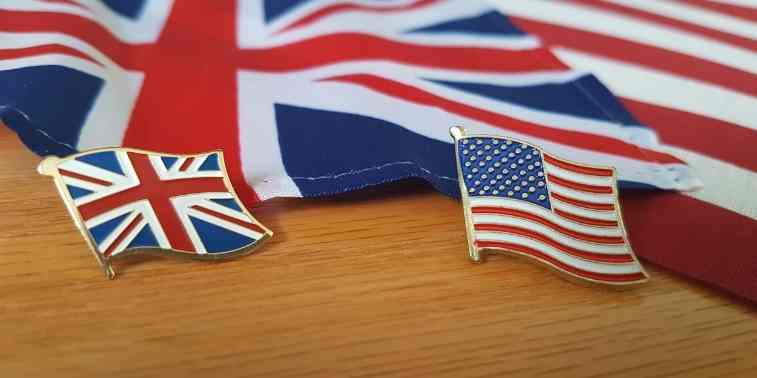 Enamel Pins still remain the element of style and the original and creative ones have a strong market scope. You can work on the design and convey them to the manufacturer to make customized enamel pins for you to sell online. Apart from the reach, you get by uploading the products online on your business site, you can post the links on various comparison sites as well. Know how comparison shopping sites work for entrepreneurs.
Benefits 
-> A platform to show your creativity and monetize your talent. 
-> For its quality of being diverse and stylish, people like to have a collection that goes with their simple attires. 
-> You can go with enamel pins for keychains, 
-> Even if you are not strong on the designing front, you can easily collaborate with freelance designers who will illustrate your vision.  
-> With its worldwide demand and popularity, you can choose to sell them internationally. Or gradually enhance your business overseas. 
Tips
-> Create your own designs with photoshop, Illustrator, or free third-party designing tools like Pixlr and GIMP.
-> Avoid gradient looks and too much detailing.
-> Whether you are working with an overseas manufacturer or a local nice, ask them about the material options, some initial samples, and packaging options.


10. Handcrafted Wall Hangings or Home Decor
In 2021 people are possessive about the look and styling of their homes. Complimenting with modern-day subtle and classy interiors they like to pick the wall hangings or other living room crafts that are vibrant and attract every first glimpse. If art and craft pique your interest then you can come up with some exclusive masterpieces for your clients.
Benefits 
-> There are a variety of niches available for you from furniture making to selling handicrafts, clay statues, and wallhangings. 
-> You can develop to create a full-time business 
-> Google and other search engines are full of tutorials and local workshops from where you can learn and grow your business.
Tips 
-> Balance the expense of raw materials and the profit margin that you will be setting for your handicrafts.
-> What attracts people is the storytelling by the maker. Weave your's to relate with your clientele and write an appealing about page for your e-commerce website. 
-> Look out for external help, if some of the tasks can be outsourced to the manufacturer?
-> Hire a professional IT consultancy to help you set your online business.
11. Lip Balms and Cosmetics 
Just like homemade soaps that are easy on the skin, people also like lip balms that are not treated with chemicals and are homemade with love. Homemade cosmetics and lip balms are yet other beauty product categories that women all around the world admire. With makeup being customary for every occasion, get-togethers, festivals, meetings, etc. women like to buy cosmetics they can wear daily and have no side effects on their skin.
Benefits
-> You do not need any large and stubborn equipment to start your cosmetic business 
-> There are a lot of online courses and tutorials available online to help you with making lip balms and cosmetics. 
-> You do not need any extra setup or high upfront cost, you can start your venture from home. 
Tips  
-> Invest in good quality ingredients. 
-> Prior market research is a must for sustainable business plans. 
-> Make sure to abide by all the government regulations and paperwork that is required. 
-> Reach out to the professional for branding and product packaging designs. 
-> Understand the labeling laws.
12. Selling Pottery and Clay Items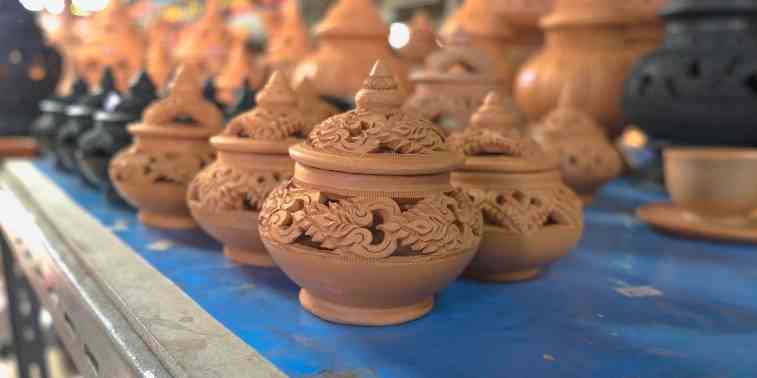 One of the most interesting but hard to accomplish tasks is making and selling pottery and clay items. It is still the trendiest niche you could pick to start your online business but it requires skills and a proper setup.
Benefits 
-> The best seller when it comes to decorating the houses. 
-> Certified courses can make you a professional in the field. 
-> Have your own startup with less cost and initial investment. 
-> Targeting a niche market you can get the best ROI from making and selling clay items. 
-> Some clay alternatives are safe enough to be tried by young creative minds.
Tips 
-> For better results, you can go with air clay, polymer clay, or poured concrete. 
-> You can go for ornaments, jewelry, containers, and table coasters.
13. Pet Supplies
Making and selling fancy pet items is what several entrepreneurs are doing and are reliant on with their full-time bread earnings. The Pet market is huge in the USA with more than 60% of the population owning a pet. You can invest your time and potential in making dog toys, catnip toys, and pet collars – these are easy-to-make DIY items with which you can start your business from home.
Benefits 
-> An attractive market. 
-> You can extend your services to accommodate pet trainers and doctors on your e-commerce site. 
-> It will be a 269 billion dollar market by the end of 2025 with immense opportunities.  
Tips   
-> Your own pets can be your brand's ambassadors promoting your business by wearing and using the items you created. 
-> If you are selling pet consumables or toys make sure of your research to assure the safety and prevention of health hazards.
Explore: How to Develop Your Own Dog Walking App
14. Music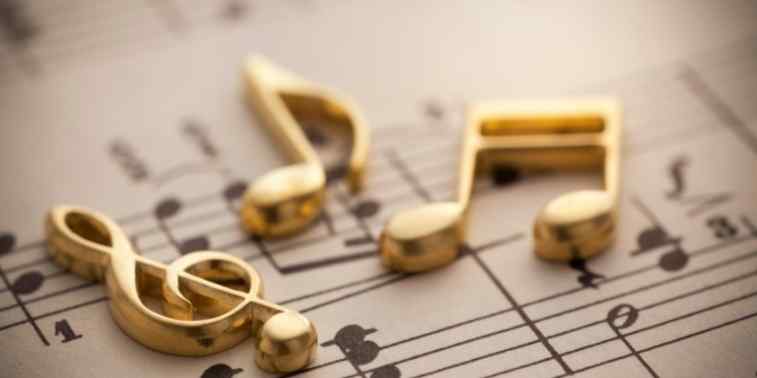 If you have a heart not only for listening to the music but also composing or singing then there is no business other than making and selling music online for you. You can sell stock music, give music lessons or make online tutorials for instrument playing. This is another business goal that you can achieve by working from home.
Benefits
-> It asks for no upfront cost or inventory investment. 
-> You can start making and selling the music from your home. 
-> In the age of e-commerce, you can sell any valuable skill you have and music is no exception.  
-> Flexible working hours with no location issue.
Explore: 20 Best Music Composition Apps for Android 
Tips 
-> Storytelling is important for any brand, the same is with your music brand. 
-> Collaborate with other artists, composers, or instrument players and create masterpieces to monetize. 
-> Apart from having a dedicated followers list on Instagram, spend on getting your own domain name and create an intriguing business website. 
-> Leverage all the online tools you have to increase your popularity like social media marketing, search engine optimization, youtube channels, etc. 
Why Develop an E-Commerce Website for Your Make and Sell Business?
Very much like an offline retail store, you can build your e-commerce website to facilitate purchases, influence people by curating and placing content, and getting known by your target audience online. An app or a website that helps you catalog and sell your handmade products online is a boom in 2021 as people are more inclined towards shopping online.
Also Explore: Ways of Increasing Your E-Commerce Sales

Owning an online eCommerce store is far more cost-effective than owning an actual retail shop. An online shop is scalable and you can make it more and more advanced by integrating smart technologies like AR or AI into your e-commerce website. Moreover, having a feature-rich e-commerce portal helps you flourish your passion as a professional business in the market. Having your own business site is a must-have while dealing overseas. If you are thinking of starting an online business in 2021, Vervelogic – an IT Development Agency is here to help you with all your e-commerce web development needs. From feature-rich interface to secured payment gateways, we are at your service giving you customized e-commerce/m-commerce solutions.
(Visited 244 times, 1 visits today)