How to start an online T-shirt Business in 6 Steps?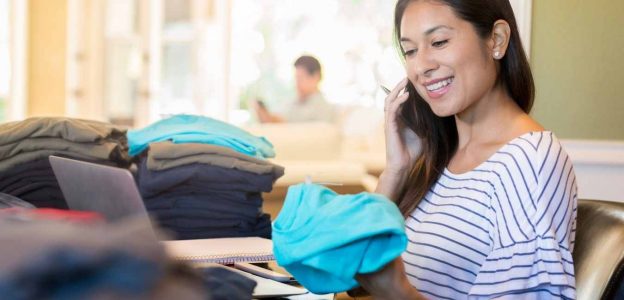 What you wear reflects your personality and this is the reason why many people are conscious of finding the best for themselves. Even a T-Shirt which is regular wear is the subject of trend and appeal.
As every male, female, young, and old is donning T-Shirts as their daily wear, selling T-Shirts online is one of the most sought-after online business ideas for entrepreneurs in 2021. It has become a popular choice especially among artists who want to pursue their passion for designing and earning. There is a larger audience pool to target for entrepreneurs who want to start an online T-Shirt business as people of all ages are donning T-Shirts on a regular basis.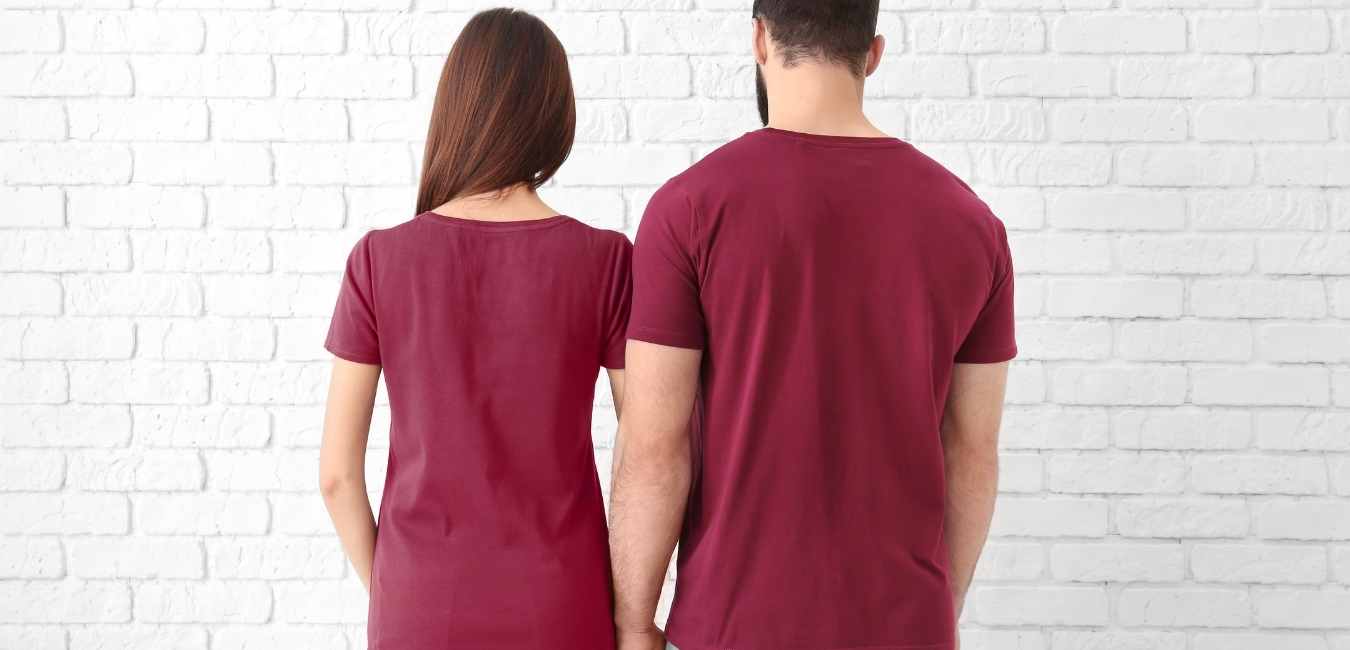 An online business itself is a low-investment and wisest option to start your own venture in 2021, if that is incorporated with the product that has high demands then it will certainly fetch you profits.
With high demand comes even higher competition. Though an online T-Shirt business is a clear-cut choice to success, there are various hurdles like how to start the business? How to market the products? And the level of competition in the market.

The article answers every probable question that pops up regarding how to start an online t-shirt business?
Step-Wise Guidance on How To Start An Online T-Shirt Business in 2021
It is fun to work every day if your passion is what you are earning from, this enhances your interest and productivity. If you are an artist then T-Shirts are your best canvas which you can turn into a bestseller from your online store. Bring your designs to life and see people cherishing and donning your masterpieces every day.
Step-1 Select A Business Niche
Step-2 Get Your Hands on Genuine Suppliers
Step-3 Create Appealing Designs
Step-4 Create A Mockup
Step-5 Finalize The Pieces
Step-6 Start an ECommerce Website
Select A Business Niche
Every business requires a focused roadmap and deciding a niche is the first step towards starting your online T-Shirt business in 2021. A precise niche will help you relate to a specific group and keep your target audience coming back for more. Though it seems to be a cliche, it is crucial to pick the niche while looking for t-shirt business opportunities.
Deciding a niche for your t-shirt business will help you pursue people easily, establish an influence and stand unique while catering to the specific target audience or follower's group. It is indeed better to have a smaller group that is loyal than a larger pool where you have to struggle to present value for your products.
A niche for your online t-shirt line can be anything from catchy slogans for youth to pet pictures, customized photo prints, zodiac prints, etc to influence and retain a certain group.
How to find a niche?
-> Research for demand using tools like Facebook Audience Tools, Google Trends, etc. 
-> Search for popular hobbies or favorite curricular activities and fashion trends. 
-> Work on your passion and see how you can convert it into a profitable business.
Once you are sure with the niche, create a business plan accordingly and then decide how you will execute your plan?  
Get Your Hands on Genuine Suppliers
Start an online t-shirt business with quality as its base. Several businesses fail in 2021 because they do not offer quality in their products or services. Despite giving gift vouchers and heavy discounts on their merchandise, their business fails on sustainability and growth tangents.
All the other services are secondary but getting your hands on genuine suppliers who deliver quality material and on time is a must. The advice is for you to learn about the material and choose the blank T-Shirts wisely. Also, know that which print will go best with the material.
Quality is a trademark for a brand, it speaks about your brand and helps you promote your business. So there is no other substitute for presenting quality deals to your clients. The idea of compromising with quality to increase profit might be intriguing at first but this will not go far in retaining your client base.
Picking a quality t-shirt incorporates several factors including the size, material, fit, color, designs, print quality, and weight. Keep yourself at your customer's place and evaluate your product before finalizing and cataloging it on your e-commerce website for sale. Go to T-Shirt Magazine's reviews to fetch some best results for blank t-shirts that can be used for printing.      
Create Appealing Designs
Select a Niche
Designs reflect the niche through which you are going to communicate with your target audience, make sure to hold onto your niche and create something that directly touches the heartstrings. T-shirts are a low-cost commodity and people won't think twice before getting one that intrigues them and goes well with their personality. 
Come up with some intriguing t-shirt design ideas that can be printed on blank canvases and will go well commercially. If in any case, you hit the blank wall with your t-shirt designs then you can always google the bestsellers in the market and know what trend is currently prevailing. 
For inspiration refer to graphic design marketplaces like Zazzle, Redbubble, SnorgTees, etc.
Hire a Professional Designer
To bring your t-shirt design ideas to life you might need software like Adobe Photoshop or other similar online utilities. If designing is your forte then you yourself can come up with some intriguing designs, if not, then you can hire the help of the professionals who will come up with some mind-blowing designs to kick-start your online t-shirt business in 2021.
Design is the major factor why your target audience will get attracted to your e-commerce catelog.
Use Freelance Network
Being a startup, it is overly burdening for you to come up with a full-time in-house team of certified t-shirt designers, so how about hiring freelancers? Platforms like Upwork and Freelancer can help you find qualified t-shirt designers at affordable rates and most importantly you do not have to pay for any capital cost (office setup or technical setup, etc.) as the entire collaboration will happen online while they work with their own resources remotely.
Buying the T-Shirt Designs
If your imagination has hit a blank wall or you are unable to find any designers for your t-shirt business then you can always keep the last resort of purchasing the pre-made t-shirt designs. The drawback here is that there is no uniqueness in the designs that you are printing. You might find others selling the same designs making it harder to stand out from your competition in the market. You can go with Designious, T-Shirt Factory, or Creative market to get the best designs for your apparel.

Create A Mockup
Now that you have a final design in hand you might want to create a mockup image to see how the design fits and looks at the t-shirt you will be printing on. How can you create a mockup of the t-shirts you will be printing?
There are different ways to do so, one of which is getting the image of your final designs on the t-shirts, involving sample ordering and doing catalog photography, or go with digital mockups and online templates to create a 100% replica of what the t-shirt will look like once it is printed.
Adobe Photoshop templates can be your best bet here. They allow you to easily and quickly preview your designs (as they will look like when printed on the t-shirt). Apart from Adobe Photoshop, there is various other web-based software that you can take help from to create the best mockup for your t-shirt designs.  
Finalizing the Designs
Before you go investing in any business idea, it would be a smart move to confirm the customers' interest in your products. There are a lot of ways through which you can assure the validity of your products' market. We are providing some of the most common ways to find the market base for your products: 
-> Social Media Platforms- The best and the first thing you should do is share your designs with others on different social media platforms. Use your personal Facebook, Instagram, Twitter, and other accounts to share the design with your friends. Remember, their opinion may be subject to kindness and pity. 
-> Reddit- Every smart businessman will recommend that you use Reddit to share your designs and get honest views from others. Despite what others may say, Reddit is one of the best platforms to get quick and honest reviews without spending any money. You can target your desired customer base and ask them for honey reviews about your product. 
-> Crowdfunding- Crowdfunding is growing popular day by day. It is a platform where potential investors collect and invest in promising business ideas. You can give this a try. Yes, the process takes a little time and effort, but you will get your penny's worth afterward. You may also get funding in full as well as the idea of what you are doing wrong. 
-> On-demand Printing- In the end, you can set up your business on different eCommerce platforms and validate your business idea within a couple of hours. You can set up an on-demand printing service to test run your product ideas beforehand. 
Start an E-Commerce Website
With the help of the best e-commerce website development agency, you can come up with a robust portal to facilitate sales and purchases online. Just like a physical store, there is an e-commerce store that will help your target audience purchase from the comfort of their own homes. An even advanced utility, the e-commerce website has features and functionality that make it easier for your customers to search and shop for a product online. Moreover, there are secure payment checkouts for quick cashless transactions.
A well-built e-commerce store will help you get started within no time without investing in the inventory or any other upfront cost. You can give on-demand t-shirt printing and selling services through your e-commerce store.
Shopping through phones has become quite popular in the past couple of years and there is no going back for people who have become comfortable shopping and getting their items door shipped in just a few clicks. Owning an m-commerce app for Android and iPhone is a boon for any online business in 2021. Know more about m-commerce. 
Tip: Do not get conned by the hoaxes who take shedloads from you just to design the prototype of your website. A professional e-commerce website development firm helps you with designing, developing, testing, debugging, and maintenance of your portal. In fact, there are certain standalone firms that apart from web development take the responsibility for branding, logo designing, digital marketing, SEO, SMM, and SMO all under one roof.

Elements to Consider While Starting A T-Shirt Business in 2021
Whatever you need to start an online T-Shirt business is available at your earliest convenience but the same is accessible to everyone else. With competition and slim profit margins, starting an online t-shirt business becomes much harder than it was in its first planning stage. The difficult part is to build the brand and outreach your competition with the best customer shopping experience.
Starting an online t-shirt business is a series of wise decisions and you probably need to involve these elements before starting a t-shirt business and going far with it in 2021 and ahead.
-> T-Shirt Printing Techniques
T-Shirt Printing Techniques
Technique matters the most when it comes to designing the t-shirt that will probably be worn on a regular basis. There are three different printing techniques each of which has its own pros and cons. The ideal technique for your t-shirt business depends on the pros and cons you want to compromise on and how much time you want to invest in a single unit. 
1. Screen Printing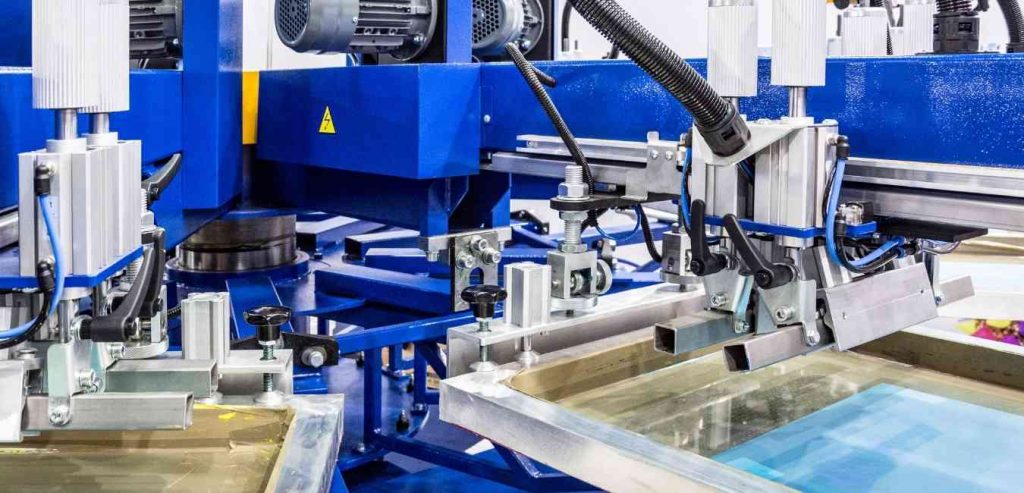 Old and gold in the league of t-shirt printing techniques, screen printing is the most popular method responsible for making some long-lasting and lustrous prints. The same technique is used for filling the canvases on mugs, hats, and other customized items designed to sell.
Pros 
-> Cost-effective method for bulk productions 
-> Worthy discounts on printing deals. 
-> Old and trusted by many established apparel brands.
Cons 
-> Printing charges go up for multiple color combinations. 
-> Limited to simple prints and designs. 
-> Not an advanced technique. 
2. Heat Transfer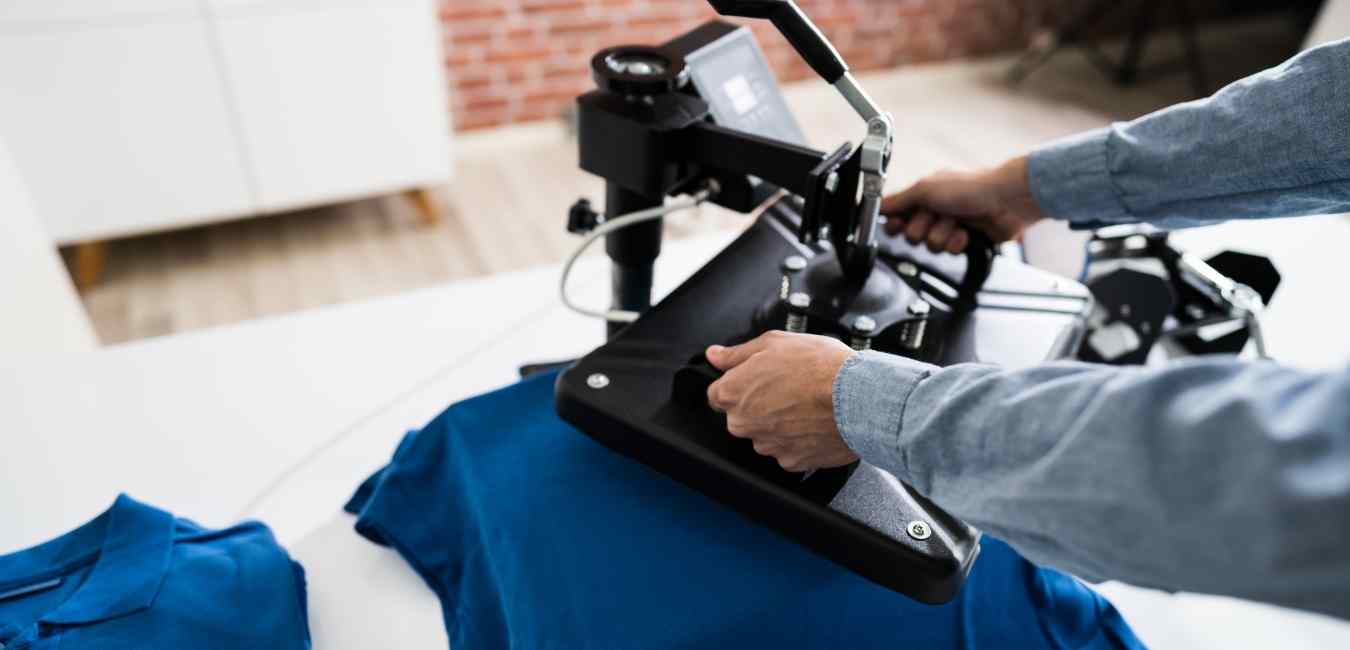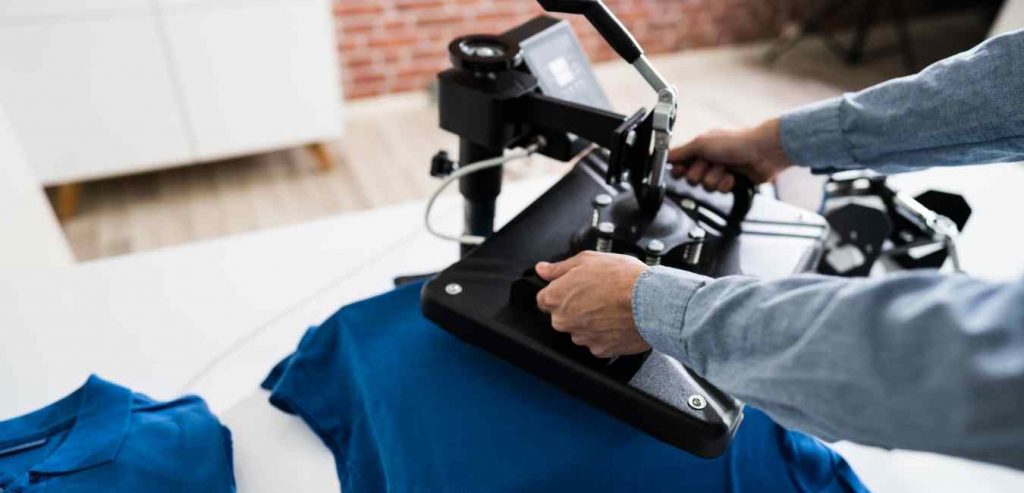 Another trusted printing technique, Hot Transfer has lured many entrepreneurs who wanted to set up a mark in the apparel industry. You can use mobiles and computers to transfer the designs to the t-shirts with this method and it keeps the stack of the prints from your local printer to transfer it to the t-shirts as and when you receive the order.
The advanced version of heat transfers is "plastisol transfers" and is used by professionals on high-quality heat transfer papers. With the heat transfer method, it is easy to make colorful designs for commercial usage.
Pros 
-> On-demand printing is possible. 
-> Affordable for small batches too. 
-> You can come up with creative art and beautiful designs using the heat transfer technique.
Cons 
-> Print Quality declines when compared with other techniques like screen printing or DTG. 
-> The upfront cost is high (especially because of the heat press machine)
-> DIY means additional resources, efforts, and time consumption on your end.

3. Direct To Garments
Very much like a printer that fills up the paper canvas, direct to garment t-shirt printing process prints directly on the t-shirt and is capable of producing full-color images with accuracy. DTG is highly trusted by professionals these days as the technique gives a quality print that is exactly like the mockup created.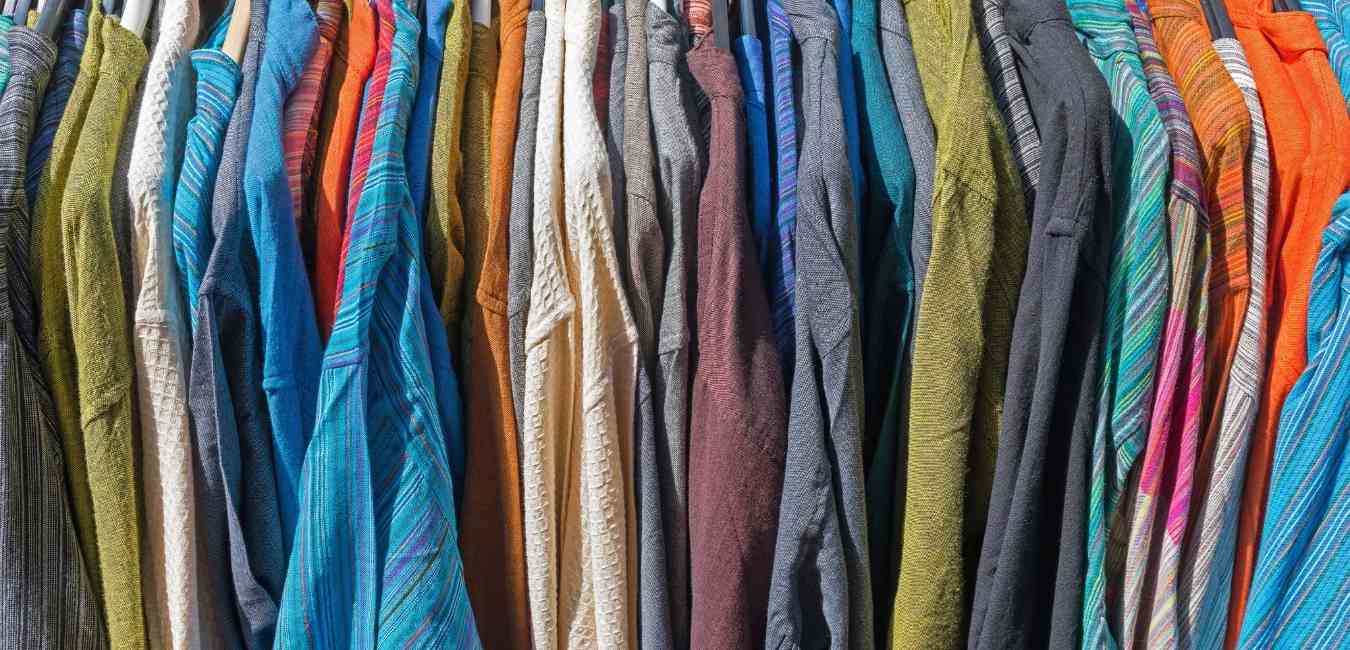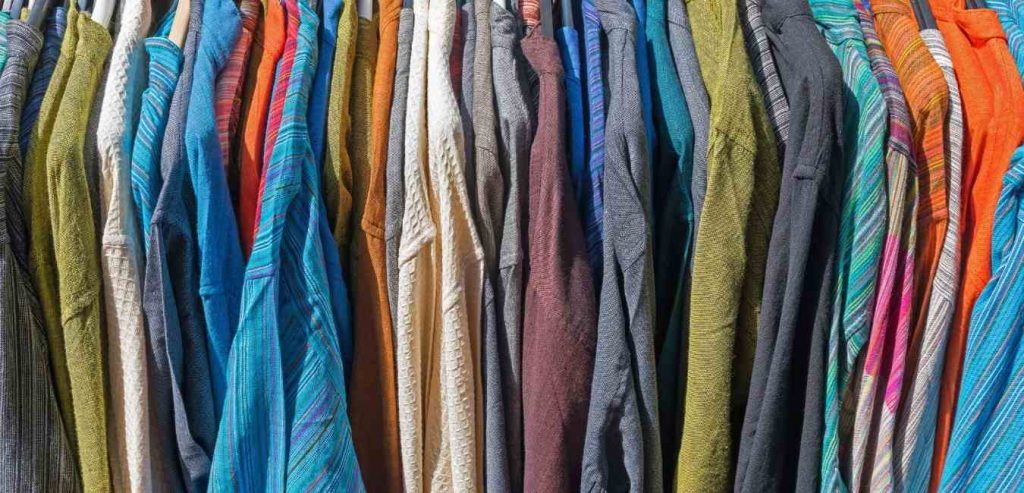 Another noteworthy factor is that DTG does not require a heavy upfront cost like screen printing and therefore it is a cost-effective choice for small orders.
Pros 
-> No bar for color combinations. 
-> Remarkable accuracy. 
-> You can go for small and on-demand customized printing which can be the USP for your t-shirt line. 
-> No set-up costs.
Cons 
-> Not as cost-effective as screen printing is for bulk production. 
-> One can't enjoy the large profit margins associated with bulk productions.    
T-Shirt Quality 
When it comes to the success of any organization, quality comes first. As long as you maintain the quality, your customers will come back to you. If you disappoint a customer once, he will take two, three, or even more potential customers with him. If your pattern or design damages in any way, whether it's fading, tearing, cracking, coming off, or anything else. Believe me, your customer won't return.
It is true that when you improve the quality, the price goes up. But, low quality is still not an alternative. Your customer may force himself to get the better quality, but he won't buy the lower one again. So, keep the quality up and intact at all times. The quality depends on the tees' cloth, pattern, and printing techniques used.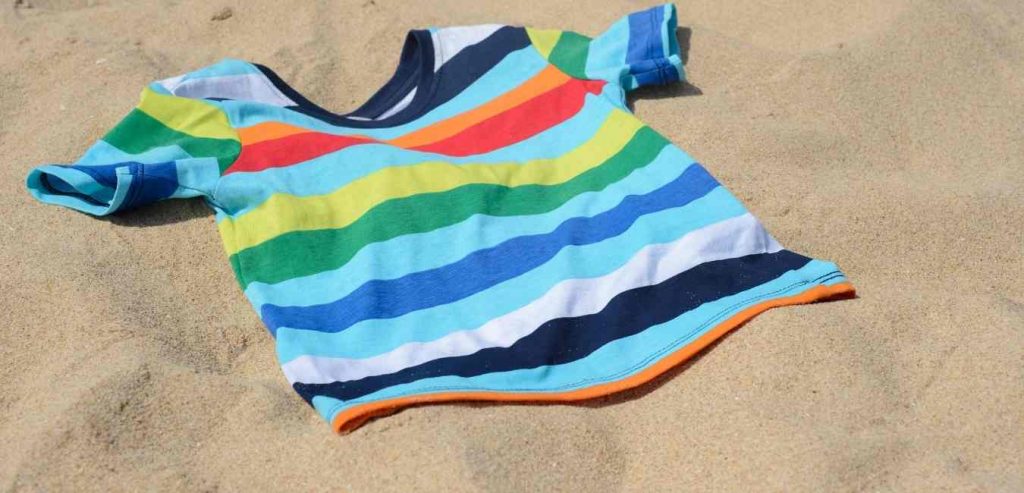 Designs to Impress
Every customer, regardless of type, does not like copied designs. Everyone likes a unique pattern for his/her T-shirt or any other cloth for that matter. This does not necessarily mean that you have to create something elaborate or tangled. In fact, simple tees are the most commonly sold and purchased.
What you should do is try to create tees with at least 300 DPI or PPI print designs. The background should be simple and preferably transparent. However, it is not the rule of thumb. Your design needs depend upon the product and customer base you are aiming for.
Brand Building 
The brand attracts people. As for the clothing industry, brands matter the most. Your brand defines everything you offer, your quality, prints, and overall niche is defined by your brand. From the logo to the name and tagline, everything you choose creates an impact. You must attract everyone's attention through these traits. The competition is high and you need everything you can get.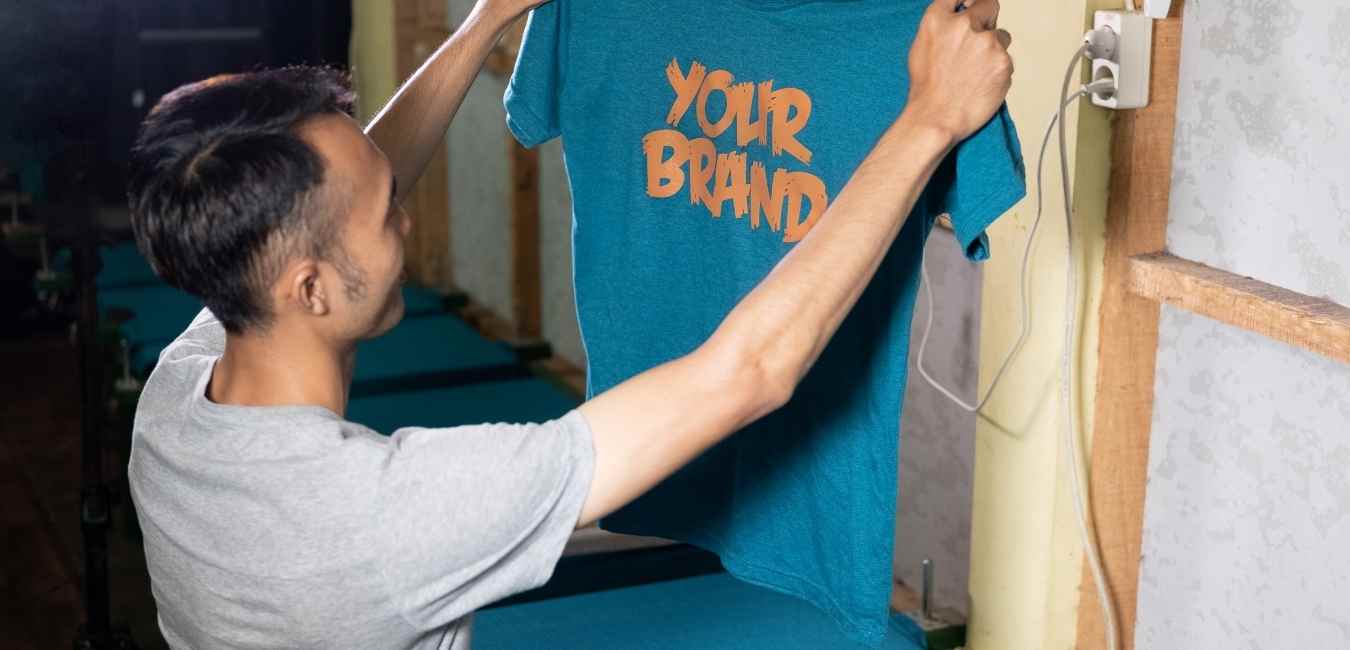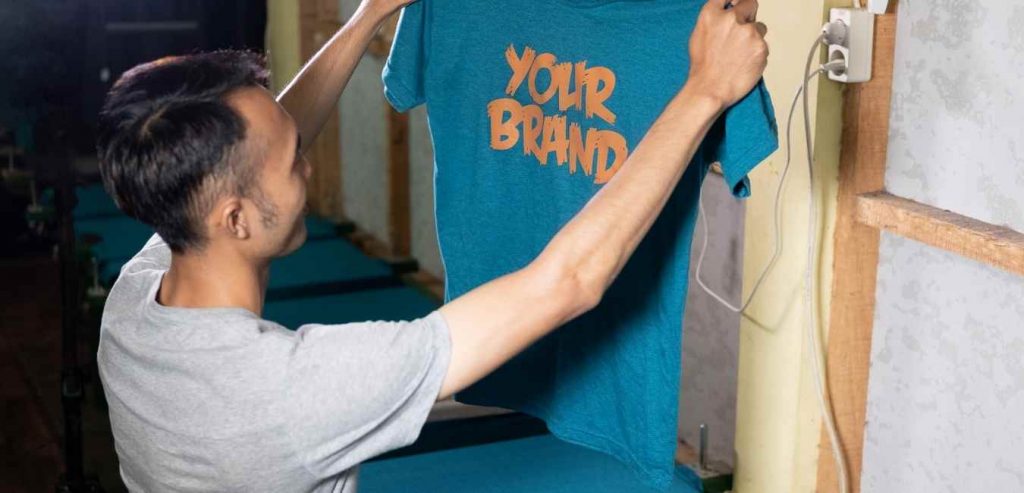 Your distinction will keep you alive in the market. You may choose any lifestyle you cater to or any specific group like shows, movies, anime, or more. Focus on creating a distinction for your business. Try not to copy others.
Inventory
Last comes the stock. Most smart businessmen like to stock goods in bulk. It's not that you can't opt for order-based inventory, but it is good to stock in bulk to save expenses and cut the cost. An ideal situation may be a combination of the two.
When you stock the goods or products in bulk, you save cost. But with on-demand printing, you take a much lesser risk. If you are confused in making a decision, compare the advantages and disadvantages of both. We recommend that you go for on-demand printing if your budget is low. Dropshipping is the best way to run small businesses. However, if you have a proper budget, you can invest to get in-house printers and take total control in your hands. 
Get Started With Your Online T-Shirt Business Today     
Every business requires efforts, time, and resources and so does starting an online t-shirt business. From selecting a niche to sourcing the raw materials, designing, developing an e-commerce or m-commerce store for sale, there is a lot on your plate when it comes to the online t-shirt business.
The article is here to give you a head start with the complete knowledge that you need while setting up a roadmap for your online t-shirt business in 2021. It holds everything you need to know about how to start your online t-shirt business in 2021? While you are invested in other segments of progress like sourcing the materials, designing, and printing, Vervelogic is here to cater to you with a full-fledged online e-commerce portal (built on advanced core programming languages) for your t-shirt business and do digital marketing, SEO, and SMO to enhance the online resonance of your t-shirt brand.

You can also integrate a dropshipping business model for your online t-shirt line as it is one of the best ways to start a low-investment online business in 2021 (with no upfront cost and inventory management). Here is everything you need to know about how to start a dropshipping business in 2021?
Also Read: How To Sell Photos Online: 18 Best Sites To Sell Photos Online and Earn
(Visited 148 times, 1 visits today)