Real Estate Web Portal Development- Features & Functionalities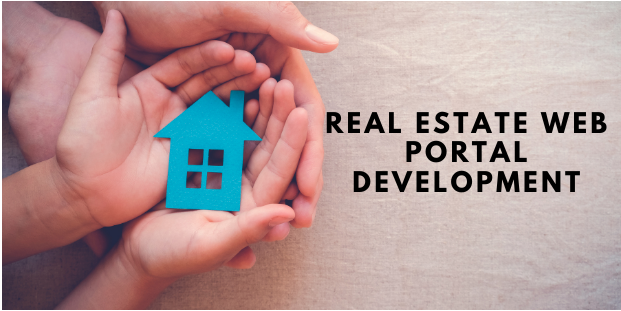 Must have real estate website features to create excellent online property portals. when building a real estate site, it is very important not to miss crucial things .well thought out website structure will attract and keep more visitors. let's check what are the most important features and tools for real estate websites. the dynamism and interactive nature of the web platform have influenced every possible business domain including real estate. the highly competitive real estate sector has seen individual customers and businesses lining up to buy, sell rent, or fewer lease properties.
=> Key features of real estate websites
=> Great user interface
=> Attractive image gallery
=> Reliable and up-to date-information
=> Mobile Responsive Designs
=> Latest or featured properties
=> Rental transactions and commission
=> Map View
=> Online bookings through extensive reports
The above-mentioned features can help your site become user-friendly and improve the user experience, there are many features that can help you to build a profitable business.
Here a list of must-have real estate features:
Real estate website and cross-browser support
There should be an appealing layout that visitors will find pleasing to the eye. they should also have no trouble navigating to whatever they want to view on the site.
Responsive website and cross-browser support
A non-responsive website is an ample reason for many potential customers to look elsewhere to make sure that doesn't happen. your real estate site should also work on any browser with no problems.
Users flow and Registration process
Before your real estate website design develops, you should define your user's flow for e.g. which type of use your websites can serve as real estate agents, buyer, seller, next, take care of the easy registration process that provides enough protection for user data.
Suppose one of our clients recently projects our designs and the developer team has created a pretty streamlined registration process with a few steps that easily guide users till the final stage.
Social media integration
Your site should also be integrated with the various social media platforms. that people can enjoy, like Facebook, Twitter, Pinterest. you can add the possibility for users to login with their social media accounts and share the house page on their social media with two clicks.
Advanced search with search Filters
You should have an advanced search mode available on your site so that visitors can find something easy for applying different filter modes like location, price, type of property. please search at advanced property search features implementation with a wide range of filters.
Compare listing features and listing statistics
A compare listing feature is useful when a potential customer is trying to decide between properties that are appealing to them. agents usually appreciate a listing statistics feature. it's a way for them to see whether a neighborhood is hot or not.
Listing Detail Pages
It is helpful for you to have descriptive listing details pages for each of the properties with its high-quality photos or video. you can even go deeper and add some additional features such as "what's nearby" with details on which places are not for this property.
That way, each site visitor will be able to look at a property and see if it checks off all the boxes of features that they were seeking.
Booking Features & Calendar Synchronisation
A calendar and booking feature will let users know when open houses are taking place. there are APIs for this purpose by Microsoft, Apple, Google.
Google Maps Integration
Google map is a feature that many individuals like to use when they look at property, rental, or booking websites. that way, they'll be able to get an impression of a neighborhood with which they might be unfamiliar.
Email Alerts Features
As some site users might like to get email alerts regarding properties in which they have shown an interest.it would improve your website UX and even increase your sales in real estate, as UX and conversion are quite dependent on each other.
Mortgage Calculators
They help your users to determine a mortgage's monthly payments, a number of payments per year interest rate, etc. you can choose already ready solutions like this one below from Zillow or build your own one.
Live Chat, and Messaging
A live chat feature will enable website visitors to get real-time answers to their questions from your support team .while messaging might be helping in communication with real estate agents or directly house owners. you can even integrate a chatbot into your messaging platform to automate customers' support services and make them more effective.
3D Showcase or virtual Reality Tours with VR integration
It is 3D property visualization right on the website. making a 3D photo of the property and implementing an embedded player. lets the users have a virtual tour of their real estate before deciding to rent or buy it.it significantly increases the likelihood of the buying or rating of the property as buyers see what they are going to buy right from the website.
Reviews & Rating Section Features
This function is quite useful for rental property listing.  Usually, users trust the website where you can leave reviews and house profiles with high ratings .while the agents or house owners start to care about their property rating and actually about the quality of services they providing
Website speed
First of all, if you want users to spend a huge time on your website. we have to focus on our websites. updating the daily updates so customers can get recent things for their betterment. So for that website should be very fast. the listing feed should quickly and, most importantly, all photos be high resolution yet still load fast on average.  The maximum is three seconds. if your site takes longer, you're in danger of losing potential clients.
Site speed impacts traffic and user engagement, actually , the longer time it takes to load the page the less is spent on the page on average .let's see what you can do to speed your real estate.
Optimize Image
To spend up to your websites, you can start optimizing the image real estate portals have plenty of them .because photos are crucial when it comes to speed up, your real quality is preserved while the size is reduced.
Choose your backend programming language and framework carefully to optimize resources minimize the use of Java scripts, HTML, and CSS as they load slowly.80 percent of end-user response time Is spent on downloading the photos, title sheets, scripts flash, and so on. reduce the number and complexity of HTTP requests to render web pages faster.
Payment Gateways Integration
The last tip from our list is integrating the right payment gateway into your real website where you can choose from Paypal, Braintree, or stripe systems. but on the basis of your decision on the region, your platform focuses and determines the most used payment gateways in that area.
Popular Post: 7 Most Powerful Real Estate Marketing Strategies and Ideas
Logo Designing: How To Create An Effective Real Estate Logo For Your Business?
Read More: Vervelogic
# How to create your own Wallpaper App
# How to create your own Wallpaper App
# 9 Best Stock Marketing Apps of 2020
# 10 Best Calendar Apps for Android and iOS
# 25 Best Programming Languages for Mobile Apps
# Four prime types of Machine Learning Algorithms
# How to get compass on Google Maps?
# Most Popular Web Development Frameworks for 2020
# App Download and Usage Statistics 2020
(Visited 255 times, 1 visits today)