Shoutcast Radio App Builder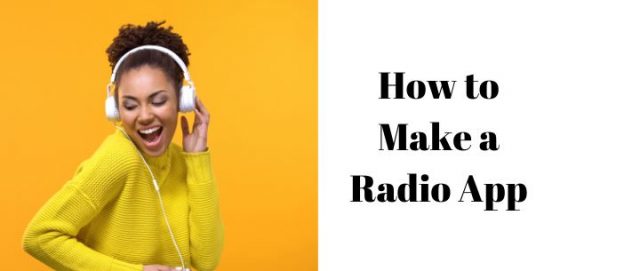 Today, internet radio broadcasting is more popular than ever. Famous streaming sites like Radio Paradise, Pandora internet radio, and Last.FM serves to illustrate that fact. These internet radios allow users to discover new artists, explore a variety of genres, or just listen to old favorites. SHOUTcast Radio has all that and more. First, you must be clear about what SHOUTcast is.
What is SHOUTcast Radio?
SHOUTcast is a proprietary, cross-platform software for streaming media over the internet. The software, developed by Nullsoft, is available free of charge. It allows digital audio content, primarily in MP3 and High-Efficiency Advanced Audio Coding format. To be broadcast to and from media player software, enabling the creation of internet radio stations.
The most common use of SHOUTcast is creating and listening to internet audio broadcasts. However, video streams exist as well, still, some traditional radio stations use SHOUTcast in order to extend their presence on the web.
But why SHOUTcast?
Whether you are an established broadcaster, a large publishing company, or a newcomer, SHOUTcast offers you services designed to suit your needs and vision.
The best thing about SHOUTcast is that once you start streaming, either live or auto DJ, you get listed on SHOUTcast.com. Your listeners will be able to find your station there and tune in. Your listeners can tune in through supported media players such as Windows Media Player, Winamp, iTunes, and RealPlayer.
But the experience is even better if you have a radio app of your own.
New in this aspect?
Do not worry, app developers like Vervelogic will help you get through this, all you need is a clear project plan and budget.
5 Must-Have Features for Your Radio Station
Some features in your radio app are inevitable, especially when you intend your app to stand out in the market.
1. Audio-
Quality audio is the first thing you must tend to for your radio app, this feature either makes or breaks the first impression on the users. So you must have high-standard audio facilities for attracting users.
2. About Us-
You must have come across this section on various platforms, but it is very likely that you had undermined its significance. The 'About Us' section offers you, as the owner of the app to not only introduce your radio app officially but also highlight its pros. This section would also allow you to introduce which genre of music your app offers best.
3. Social Network-
Having an app that has its own social platform sounds good and it is even better when in reality. A radio app providing its users with the advantage of social networking and interacting with people as well as themselves is bound to attract a large loyal community.
4. Contact-
Another must-have feature that would help the users to reach out to the support team and even yourself if you want as quickly as possible in case of inquiries and issues.
5. Push Notification-
Push notification is another easy way to stay connected with your users and keep them updated about your latest updates, shows, music streams, etc.
The SHOUTcast Way
The SHOUTcast software uses a client-server model, with each component communicating via a network protocol. It intermingles video with audio data and metadata such as song titles and station names.
A notable feature of the SHOUTcast server is the ability to occasionally publish server information, including the current number of listeners.
Advantages of Online Radio App
Online radio has emerged as an excellent alternative to your regular FM when broadcasting a station. But you do not need to choose, an online radio station can be used as a standalone station on the web or as a professional broadcaster. This is for broadcasting his/her FM transmission online and it is very easy to do.
Here is the list of advantages online radio has to offer-
1. Variety-
Thousands of stations are on the web and they are broadcasting their own unique music. Online radio listeners are spoiled with choices, from choices in genres to artists to even moods.
2. Easy to be Found-
The Internet is widely available in this era. Unlike FMs which are limited to their transmitters, online radio can be found and listened to in any place, at any time.
3. Interactive-
What is better than being able to interact with the DJ? Listeners can request the song they want and the DJ can choose when the song would be played. Freedom is key to online radios, the more interactive, the better experience the listeners would have.
4. Low Cost-
Yes, if you want to start an online radio, you would not need to pay for things like FMs usually do. You can have much fewer advertisements to keep your station running and that means more music and more listeners.
5. Best Promotional Tool-
In the present scenario, there is nothing better than an app that can promote businesses. If you have a good audience then many businesses will approach you to promote their business on the app. In this way, they can reach out to the maximum amount of people and get potential leads through it.
6. Personalized Experience-
With the help of the SHOUTcast app, you can easily personalize your experience. There is a lot of traffic for music but you can select your genre, songs, playlists, artists, and language. These all preferences help you customize your app so that a better user experience can be created. You can enjoy selected music without any congestion.
Conclusion
If you have ever dreamt of opening a radio station or are intending to open a radio station, SHOUTcast is making it happen. That too with about 1500 hosting plans, easy-to-find processing, and the ultimate advantages of Internet Radio.
What are you waiting for then?
VerveLogic can be your one-stop solution for mobile app development and web development because we have a team of experts and market experience. You can get your app or website developed at the best price possible.
Also, if you are looking for branding solutions or online marketing for your brand then you should check out VerveBranding and Verve Online Marketing today and make your brand stand out.
Read More: # kids app maker
# How to create your own Wallpaper App
(Visited 547 times, 1 visits today)