Dedicated Development Team Guide 2023, Exclusively For You!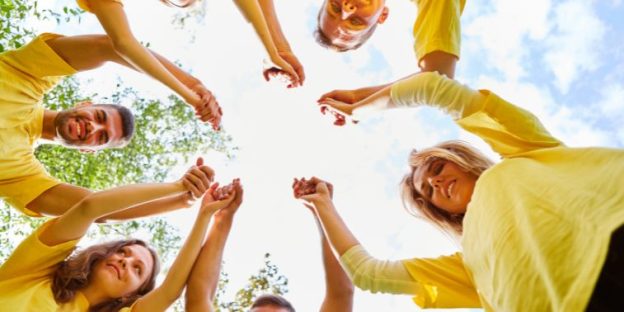 In this blog, we have introduced commonly asked questions.
What is a dedicated development team? 

What is the structure behind the Dedicated Development Team?

What are the benefits of hiring a complete dedicated development team for the project? 

How is software development teamwork? 

When do you need to hire a dedicated development team?

What are the possibilities when you do not hire a dedicated development team?
Are you juggling with the above questions? You are looking for somewhere to answer your doubts but you are not sure about the domain.
Let's not worry. We have to answer these questions in this blog.
The main aim of the team is to unite work and accomplish a goal as an end product. The team values the people and builds the product keeping everything in mind. It's not about putting abstract features, but it's about what the respective user is demanding.
As per the stats, more than 10% of startups invest in hiring a leading outsourcing team for their projects. A dedicated team basically bridges the gap between market requirements and industry demands. They are a favorite option for startups and SME enterprises.
The dedicated team works in sync to articulate real features into extraordinary ones. It's tempting to think that team is not only for the prep development process but also to reciprocate the business vision and goals. You can hire a dedicated team for your company.
So start finding your answer on hiring a dedicated development team.
What is a Dedicated Development Team? 
The dedicated team is truly focused on the company's growth. It is basically a group of 5-10 people working together to achieve a specific goal. The team has differentiated its working cross-functional or single end.
A cross-functional team has a pair of people like a team leader, manager, business analyst, and others; that have separate roles. While the single-end or self-organized team demands none. They are self-controlled and responsive to fulfill the desire of the user.
Both types of teams are important and depend on the project's needs. If the project demand is less then a self-organized team is a good choice, as it takes responsibility and authority for the project. But if the project demand is high, then you must consider a cross-functional team that can.
Every team member inside the team has a specific set of skills and they worked together to gain an extra advantage. In order to gain that extra edge and fuel new ideas, many startups and businesses start to outsource a goal-oriented team for them. 
What is the Need to Hire a Dedicated Development Team?
The market exemplifies the impact of the dedicated development team. Medium-size businesses and startups have seen a sudden thrive of like 10% by outsourcing a team for their project. I think it is a great hike.
Although there are more reasons that justify the reason why the company hires a dedicated development team for their business.
The dedicated team has years of efficient experience in their individual stream and which together result in a value-driven output. The members are more aware of the outside market competition. So they can take advantage of it. They are sure to lead to good results for you. In addition, they are not high on pockets. You have alternate options to hire them full-time or outsource.
Know more: Know When to approach an IT Outsourcing Company to visualize the best ROI of your investment?
What is the structure behind the Dedicated Development Team?
It is very important to understand that team organization should be precise and neat. There would be no anonymous person on the team. Everyone should be authorized as a skilled professional.
So here we discuss team architecture for dedicated team building.
The basic team members for a unique software outsourcing team are; 
Project Manager

Team Leader

Business Analyst 

Web/App Developer 

Web designer 

Testing Engineer 

Specialist Developer DevOps

Quality Analyst
Table for defined structure and roles in detail:
Name of Roles
Inside Roles
Description 
Project Manager/ Project Manager
A project manager is the person responsible for handling the main charge of the project.

He has a critical notch into the market industry competition. The team believes in him and he is self-made, and filled with lots of motivation. 

He has a clear vision and understanding of the whole project. 

He gives regular advice to the team with results and numbers. 

Team Leader

He has a clear vision of the project and leads and monitors his teammates and juniors.

He has immense experience which makes the company move. The team leader decides whom to handle which role. He has a clear understanding of the project. 

Business Analyst (BA)

The business analyst is a spokesperson for handling outside client members. He prepares the outline of how to set domain companies with market parameters. 

The company focuses on the logic and practical requirements of the project. The BA prepared SRS i.e. software requirement specification of the product, aligned with the market stats and cops to strategize the idea of business.  

Web/App Developer

There are different types of developers.

Front-end, Back end, and Full stack developer 

The web or app developer creates useful software and applications which are required for the project. He has a solid understanding of coding and framework.

The mobile app requires specific knowledge of a specific language and the developer is efficient to do it. 

While front-end and back-end developers have a wide knowledge of their respective fields. A Fullstack developer is one who has expertise in handling both front-end and back-end interfaces. 

Web Designer

There are different types of designers. They are

Graphic designers, UI/UX designers,

etc. 

A web designer is one who knows how to design. The designer has a good understanding of illustrations, designs, logo design, graphics, etc. 

Every design has a unique spectrum and the designer is the one who is adequate with color, shape, size, and magic. UX must be like that it matches the experience the user wants. 

Testing Engineer

 

The different testing engineers are manual testers and automatic testers. There are network engineers who are responsible to handle the systems and their wireframing. 

Every code which is written by the developer is checked by the testing engineer. If any error is found, the engineer will hand it over to the developer. 

For the time being, many automation tools and scrum masters are present, but only the skilled tester uses them adequately. 

Specialist Developer DevOps

Every business requires a specialist developer for the project, who is filled with technical operational understanding. One such job is DevOps engineer. The profession is in huge demand. 

Quality Analyst (QA)

A Quality analyst is responsible to maintain the quality of the project. 
We hope that the above roles are easily understood by you. The dedicated team is speculated with unique team formulation that assures the quality of projects for different businesses.
Know more: How to Choose the Right IT Consulting Company?
As we uncover the roles and functionalities of every job role. We want to know the benefits of hiring an outsourcing team for your business. 
What are the benefits of hiring a dedicated development team for the project?
The demand for hiring outsourcing has increased a lot in recent years. The industry always demands the most skilled and efficient developers.
The global IT outsourcing market is speculated to have a hike of 7.7% from the period 2020 to 2027. This witnessed a great huge impact on the market and gave a number of benefits to businesses.
Know more: Stats and Figures Justifying the Scope of IT Outsourcing Companies in India
Let us discuss some of the benefits of hiring a dedicated development team for your business. 
One major benefit of hiring the outsourcing team is that they will be beneficial for your company's profit. As every individual inside the team is filled with enough knowledge, you can use their experience for your growth.
In the project the expert can do minor and major support, to avoid any future hazards. In benefit, you can hire them under the budget. The team is self-made to advocate their responsibility and take the advantage of their role. 
You can hire the team but first, research well about their skills so that it would be easier for the team to intervene with your business. 
There would be great opportunities for the business to access a large pool through a dedicated team. The main advantage is that different professionals have specific knowledge and they share on the common project about their skills and talent.
This will reduce the cost and time scale of the project. So that small startups and entrepreneurs can utilize their skills in the project. Being a business entrepreneur it is hard for you to dedicate your whole time to a single job. So when you get the right team on your couch, your work is half done. 
You have got covered if you introduced the right development team for your most important project. Hiring the right team is as difficult as cooking the food with the right ingredients.
Now, the cost factor revolves around the experience and location of the team. But it does not mean you cut down the budget of hiring to reduce your overall project cost. No this does not conclude you anywhere.
We want to tell you that branding is equally important for your business. But you also need to take care of the cost constraints. It should be clear in your SRS. How much does the final charge for project development? You should be aware of it beforehand.
So the dedicated team can help you out and cut down any extra cost and the big risk evolved in the process of development.
Let's come down to know more about what is the cost to hire an hourly vs full-time mobile app developer.
A good understanding of the development team makes you faster in taking decisions. And the work imparts great benefits for the company. How flexible and strong as a brand, your image will reflect the same.
With the outsourcing team, you have the opportunity to work with a pile of experts. You need not worry about anything. More in that you have enough flexibility for the work control and operations. As the professionals divide their work job roles and that reduces your time. Probably that is the reason for how fast the results come on. 
Few downgrades when you have Outsource Team
See every business wants that its business should run without any hassle or pause. So it is good if you make sure that you're not alone. There is an outsourcing team that has devoted and dedicated experts who are sound enough when it comes to experience and knowledge.
But dedicated development teams also have some demerits. And as we are taking everything in this guide, we are adding some of the quick disadvantages of an outsourcing team.
A big factor: Time zone mismatch
Many businesses have the common challenge to coordinate with the outsourcing team at a given time. The business is required to constantly connect with its team for the project's needs. And urgencies are there in the process of development, which makes it not a good idea.
So small businesses are afraid to go for outsourcing teams, they don't trust them and also they are lacking proper resources.
No more personal connections with professionals
Another reason why some companies are not sure whether they should hire a development team or not. There is always a benefit to communicating with the person directly. But when your first person is your chat and calls, then it would become daunting to connect with that person constantly.
So you basically miss out on the personal touch with your outsourcing team letting them know that they are not only workers for you but more than that.
Location variance is challenging
Culture mandates your working style. It controls the way a person thinks and how broad-minded he is. I think for better decision-making it has been an important part. The broader the employee's personal belongings and culture, the stronger the person takes the decision. And that affects your business vision.
Let's come to another part. When your team member is situated at some escape place where network connectivity is not good, then he is not able to connect with you and advise you properly.
Make sure that the dedicated team member is self-motivated and takes his initiation and efforts to bring the company his priority. 
What is the right dedicated team model for your business?
By hiring a dedicated developer you can reduce various costs like payroll, project management cost, and intake.
But what exactly you are looking for in a developer or outsourcing team you should know very well. And if you are not sure then it's fine, we will make it easy for you.
Here are different types of models, and based on your need you can hire the best one for you.
Different dedicated teams 
Fixed price vs dedicated 

Dedicated team model vs time and material
Table: to distinguish between different teams
Dedicated 
Fixed Price

If your project requires planned infrastructure and technicalities in a feasible manner, then you should go with this model. 

This model is best for short-term projects. 

Dedicated Team (DDT)
Time and Material

 

Dedicated model are convenient and adaptable for most businesses. 

If you have long-term and planned requirements then DDT is the best you should go for. 

If you want proper scrutiny of your budget, then you must have a Time and Material model. 

This model gives you better control over your project. 
Know more: A Comprehensive Guide to Hire the Best IT Outsourcing Company from Indian Market
When do you need to hire a dedicated development team?
Think Again!
When do you need to hire a truly focused and dedicated team for your business?
Let's ask some questions to yourself; 
Are you short with a focused team? 

Do you have a smaller and fixed budget?

Do you need quality at work?

Do you lack expertise?
Since we have already discussed the importance, benefits, advantage, and working of the dedicated team or outsourcing team.
But you need to understand whether hiring is a mandate or a priority for you. If Yes, then only we suggest you go for hiring one team.
When you do not have enough experts at your desk, then it is the time you need to search for some adequate experts. The expert developer not only adds value to your team but also empowers your vision. You must keep in mind the impact that adds to your project just by recruiting an asset.
The outsourcing team can fuel your business vision by brushing out the possibilities. You can save the budget, and develop the project in the allotted time period.
It is found that small and mid-range businesses are short of expert professionals. So for them, it is a good idea to add some great minds to the business to fulfill the objective.
Do you know that unuseful resources harm your business? Whilst a useful resource is an asset. He has a basic understanding of the business and which improves the retention rate. A retention rate is very crucial for your business. It helps the business to run.
So if you are less with a valid resource, you should immediately hire one for you.
Crucial development budget
The resources available at your reach are way cheaper and come under your budget. If you are less on budget. For example, if you hire an outsourcing team from Europe or the USA you need to pay more than Asian countries' development teams.
Hire the development team if they are under your budget. Check the location before where they're residing. So that your budget matches the cost of hiring.
Hiring the right development team can be a tedious task for you. So do enough industry research and then go for the recruitment process.
A bad hire takes you nowhere. So be alert while hiring. 
When you do not hire a dedicated development team?
Trust me don't hire someone at your desk, and through the quality project without a solid reason. You need to take care of every factor and then start your haunting process.
A minimum budget is also necessary. So make sure you have enough budget before you drag yourself into the hiring market.
Do not begin your hiring if you're less on budget. 
So what's your call?
Are you this far? We're glad that you come this far. Do you get the idea of why and why not hire a dedicated development team for your organization? YES or not?
A dedicated development team is the one that every company pitches to deliver risk-free projects to clients. The team's job is to do its task and reduce the hand-offs of the company.
So here we come forward with the blog, to understand how important it is to hire a dedicated development team for you.
I think you have found the right reason to hire one outsourcing team for you.
So what's your next move?
Let us simplify it for you.
Connect with our top dedicated development team that can bring revenue and ROI to your table. They are enthusiastic and born experts; rescue any problem of a project. So without wasting your time, let's connect.
(Visited 19 times, 1 visits today)