How To Start A Clothing Line – Guidance From The Scratch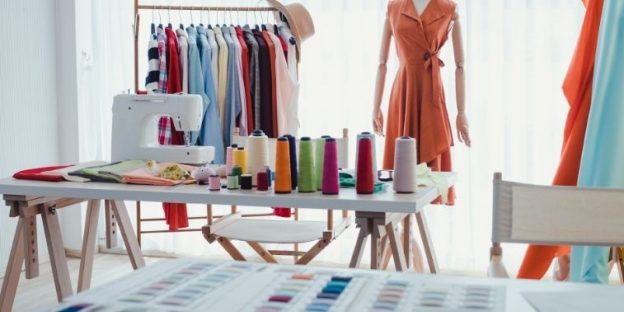 Launching an online clothing brand fascinates every fashion designer but only a few of them know the secret recipe to make it big with their expertise and talent.
Fashion schools might teach you to be creative and excel in your field, but to be successful as a business you need to have some entrepreneurial tactics that no fashion school will teach you precisely (as a separate subject). As a result, a fashion student might tell you about the quality of the cloth, the fit, or the designs that will enhance the overall appearance of a person, but when it comes to starting a business everyone has a question – how?
After all the lucrative online business ideas I have discussed in my previous couple of blogs, I am dedicating yet another blog on how to start a clothing line from scratch? Stay tuned to know what you can do after your diploma from a fashion institute.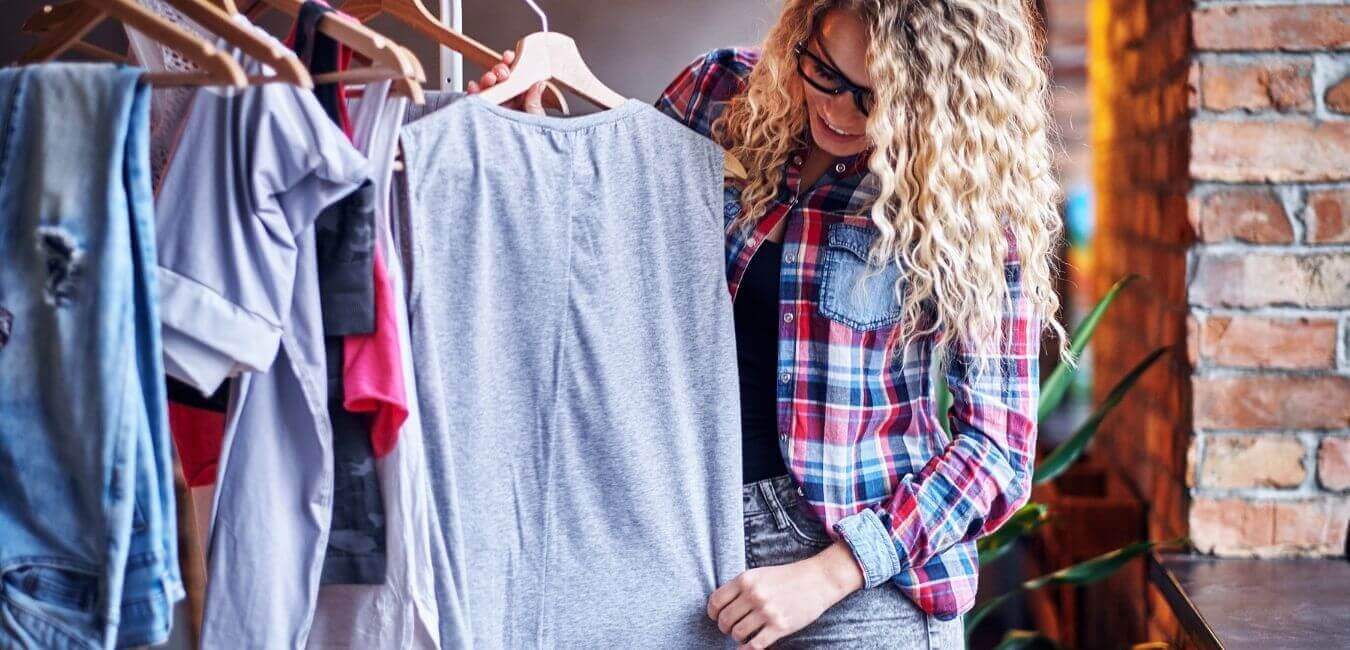 PS: Do you need a lot of capital to start your online clothing business? Well, no, you just need to have an online store which is more feasible than owning a physical store, paying rents, paying for inventories, and staff salaries.
SkillSet Required to Start A Clothing Line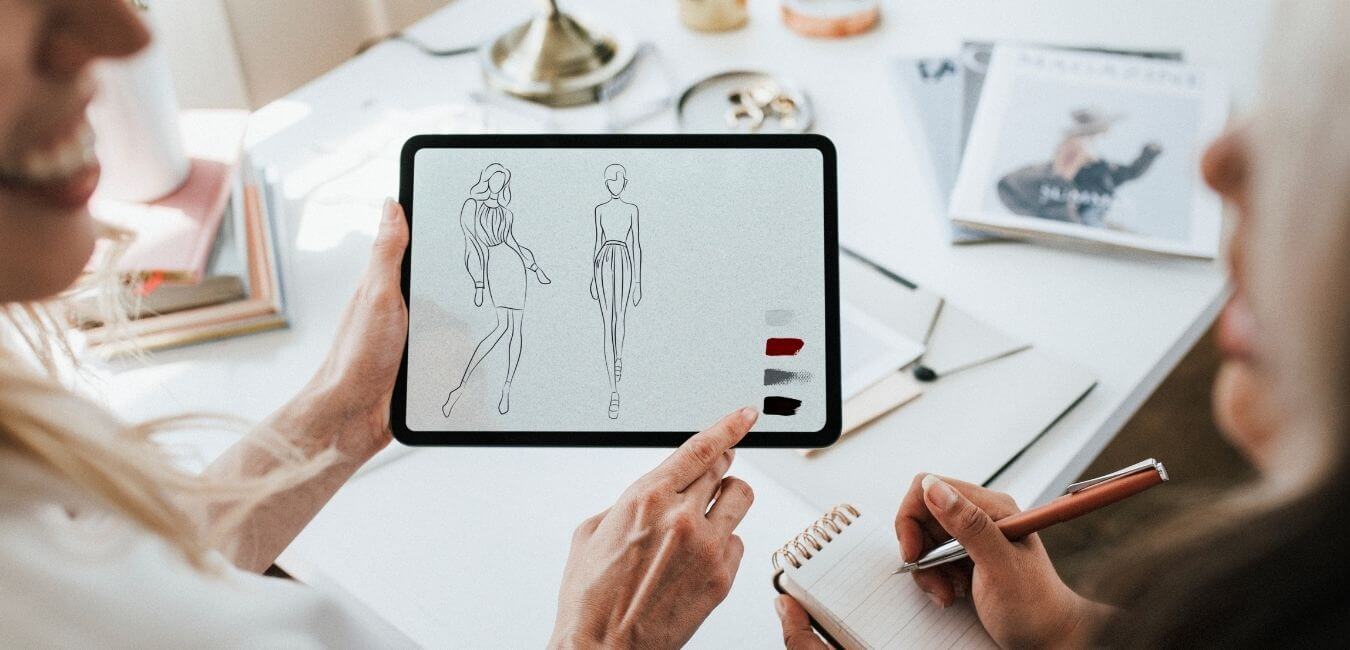 Some of the well-known names in the fashion industry like Vivienne Westwood and Dapper Dan were self-made stars in their respective fields. They had no access to specialized training or the internet and still were able to make it big with their ever-increasing passion and "the will" to achieve the ultimate goal. We are fortunate enough to get training from certified fashion institutes and if not that we have internet access through which the world shares and learns.
Though your school grades have nothing to do with your online clothing business, learning skills in a classroom helps you keep a foundation of your talent which you can feed with a professional degree later. Moreover, the specialized courses you join enhances your talent, provide a platform for you to experiment, and teach you the technical know-how that is certainly required to sustain and grow in the business. Schools nowadays offer extra curriculum classes that help you identify your talent and there are some diploma institutes that offer online/offline courses with certifications to prepare you for a better future. Your talent and technical expertise are the foundation on which you will put your dreams of having your own clothing line. If you are filled with passion but lack funds or time, there are online courses for fashion designing aspirants that will help you set your career in the right direction.
BUT it is not enough…
You need to know the co-operate world to start a clothing line. Most of your knowledge will be gained with practical applications in the co-operate world (you can start with working for a brand) where you need to estimate how your products are selling in the market. Most of the designers work for their passion but dealing with the corporate world gives them the idea of how to represent and run a clothing brand?
Quick Links To Write-ups On Amazing Online Business Ideas related to fashion segment: 
Create A Business Plan For Your Clothing Line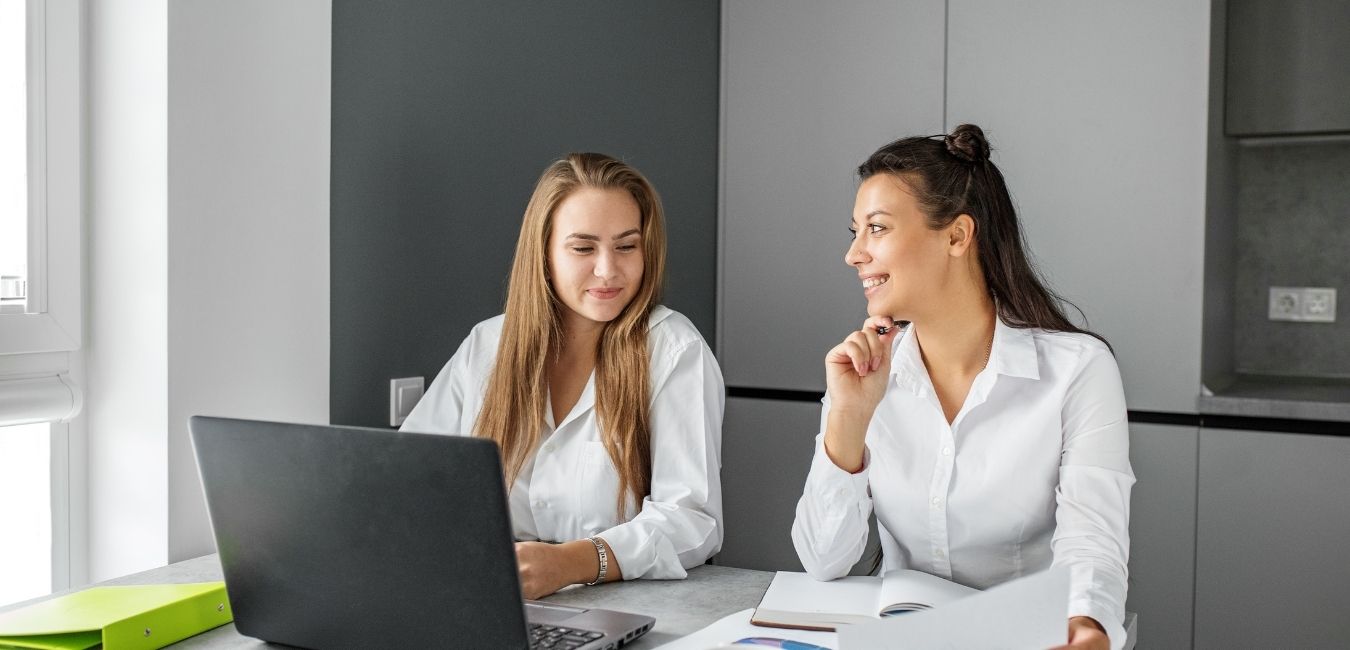 Applicable but not limited to a clothing line, the very first step to start a successful business is to own a strong business idea and make a business plan revolving around the idea. Once you step into the co-operate world you will come to know that starting a clothing brand requires the same considerations as any other business – like market research, competition study, target audience research, demand analysis, sorting production, legal, financial, and distribution aspects.
When you thought of starting a business you might have thought of the fundings simultaneously. You may have the funding to start your business, or are seeking fundings from the investors – either way, you need a full-fledged business plan having all the aspects of your business. Business is a must for startups seeking investments as they need a strong pitch to convince investors to invest in their startups. Know what you need to incorporate to make it a perfect business plan for investors? You need a full-fledged business plan even if you are seeking a loan from the bank.   
Keeping Up With The Trends 2021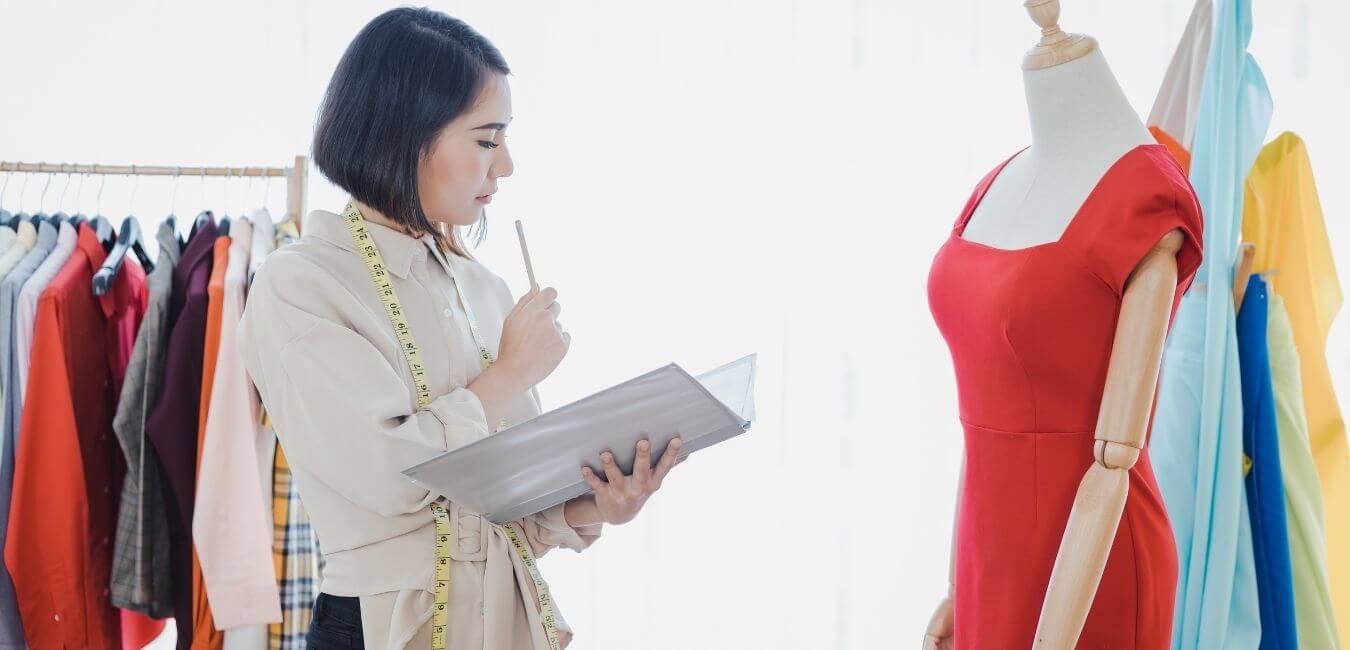 The early days are struggling for most of the designers and entrepreneurs – as one needs to work day in and day out to start a clothing line / a brand and then too cannot guarantee immediate profits.
Sarah Donofrio (a fashion designer and founder of One Imaginary Girl) held on to several (day in and out) jobs, she juggled between bartending, DJing, and working for a bridal boutique while pursuing her passion for starting her own clothing line. With the experience of years, she came to know that keeping up with the trends is extremely important for brand sustainability and growth.
A fashion school will teach you the basics of everything from designing nightwear to wedding dresses and party wear – you need to find your own strong suit and build yourself from there by simultaneously keeping up with the trends of the fashion industry. Sticking to a proper niche while designing is a must but you cannot afford to limit yourself to a particular niche when it comes to knowing your fashion industry and trends. You need to be versatile with the current trends in the fashion industry. 
Though she is adamant about her strong suit, Sarah keeps a close eye on what is happening in the world around her… "Take athleisure," she says. "I don't make tights, I don't make sports bras, but this cool woven crop would look kind of awesome with tights, so there's how I am maybe using the trend."
In the wake of a global pandemic, Sarah incorporated classy face masks under her signature prints. Through her online store, Sarah sold around 1,100 masks just in two months bravely combatting the financial repercussion that the pandemic had on the international market. Not only this, she was able to turn those sales into repeated customers.        
Turn Your Passion Into A Fashion Brand
Not a business but it takes a lot to start a fashion brand. The fashion brand incorporates everything from signature niche to logo designing, brand values, beliefs, goals, website design, photography, and your brand's story. Your business sustainability and growth depend on how strong and far-fetched your fashion brand is.
Establish your authority as a brand owning an exclusive logo and branding, an online shopping portal, and use social media optimization to build a lifestyle for your brand, popularize it and influence your target audience. Tell your brand's story to the world, induce your brand to your own personality so that you are carrying your brand wherever you go. Be deliberate with every content you post on the social media as consistency and appearance is the only key to success.
Here are the tips to plan a creative logo right from the desks of Vervelogic – a professional logo design company with years of experience. Also, know how you can set up your online store from scratch?
Sources Of Inspiration For Your Collection
A year, two, or ten, no matter how much time you have spent in the fashion industry you need the inspiration to prevent yourself from hitting a blank wall. Every person in the fashion industry (as a student, newbie, or professional), needs inspiration for your collection. Get inspired and updated for your collection from fashion publications, follow style influencers, subscribe to fashion newsletters and podcasts. Try to incorporate the recent trend in your collection before the trend fades away.
Go through various materials and bookmark the art that has really inspired you by adding to Pinterest boards, saving the content in your phone gallery, or pin them over the web so that you could find them easily as and when you need them. With your inspiration in front of your eyes, you can keep yourself motivated and carry on with the production of innovative ideas for your collection. No matter what is your inspiration for your collection, hold on to your niche and keep in mind the exclusivity of your signature fashion brand.
Tools for Fashion Design and Development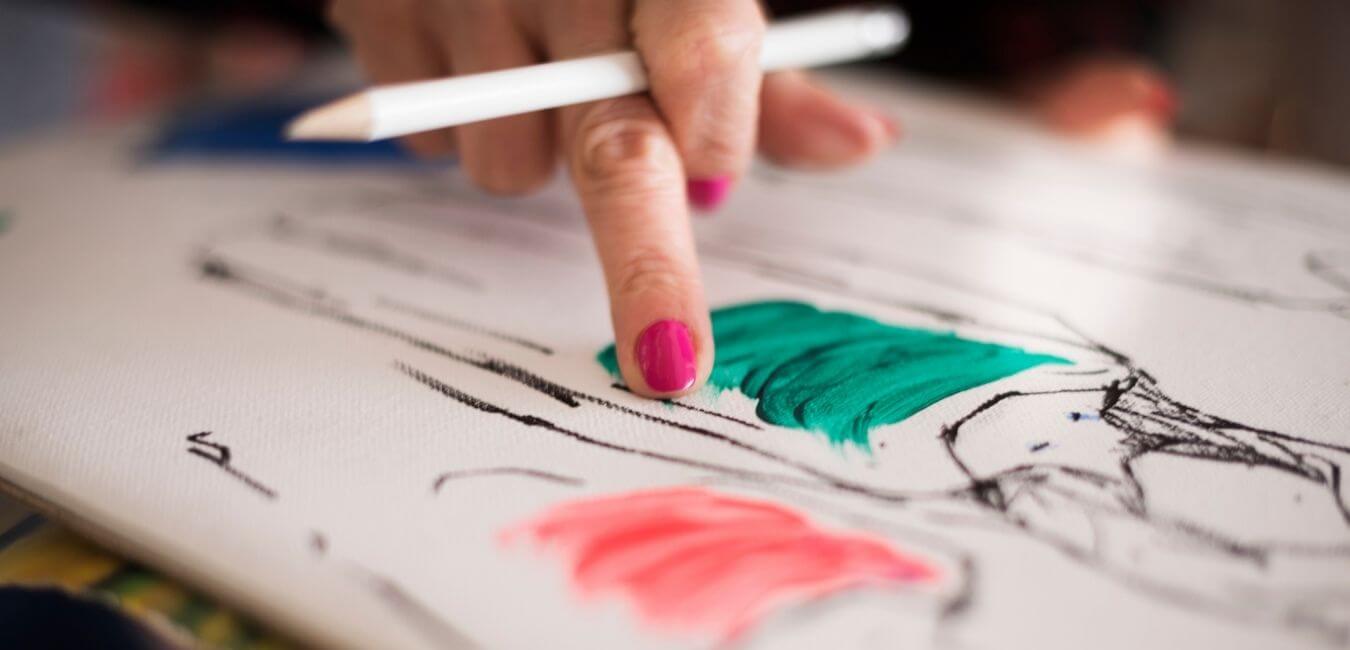 Most of the designers still believe in the power of sketchbooks, like Sarah, no matter which advanced technology tries to replace the usage of sketchbooks – it will still remain the most important canvas for designers to jot down their ideas. "I Take My Notebook Everywhere With Me", says Sarah. "As I am sketching away I am very often like oh this little drawing would really translate into a repeat design".
While a sketchbook remains a classic for designers, they are simultaneously embracing the technology for doodling and translations. Doodle is the very first step to a refined design.
What are the tools used for designing, drawing, and pattern drafting?
Several tools have come up to help designers ace their ideas, handpicked out of which are:
-> Apple Pencil
-> Sketchbook 
-> Accumark Pattern Design Software 
-> Inkscape      
Although the clothing production is the department of the local factories, Sarah believes in taking over the sample run by producing the first pieces by herself, to date. "I've always believed that you should make your own samples if you're a clothing designer", says Sarah. This will help you have a better understanding of what bulk production might entail. If you are well-versed with the process, you will be able to negotiate on the costs well.  
Textile Manufacturing and Production Houses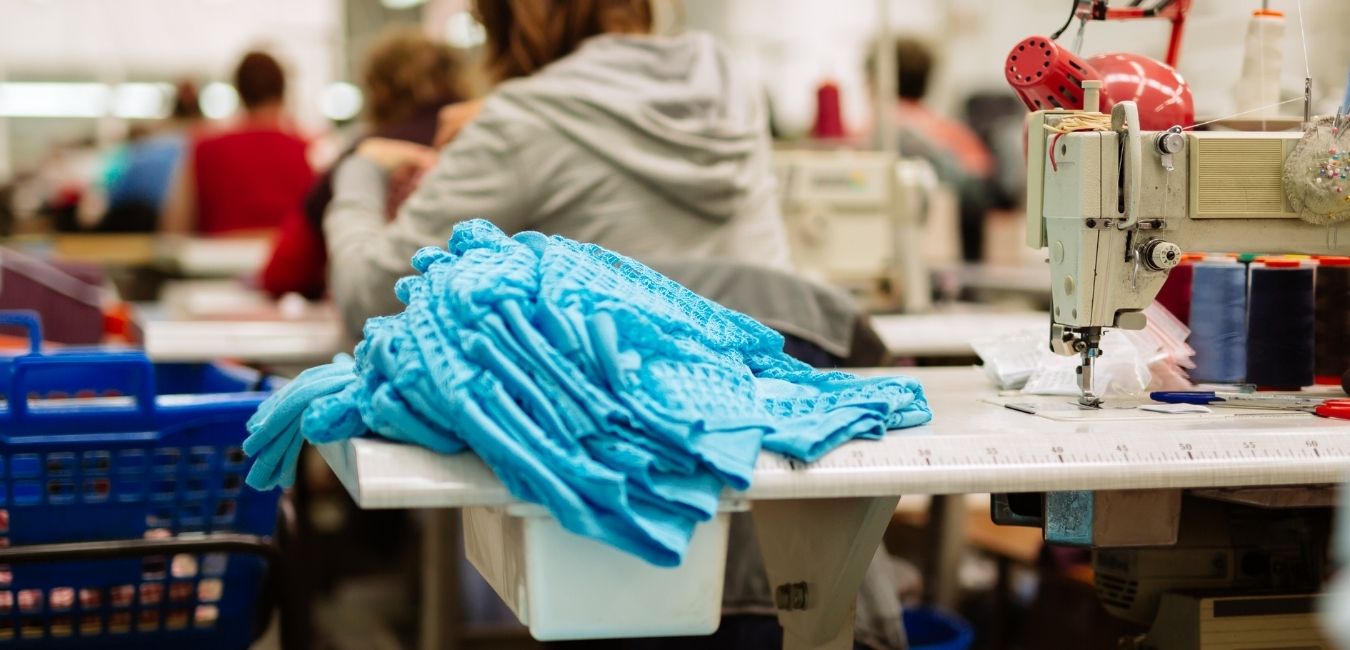 Your initial days in the fashion business might not involve a production that demands the help of a clothing manufacturer. But eventually, as you scale, you will need a manufacturing partner to help you free up your time for other segments of progress in your business, designing and development. Exceptions are always there, if customization and exclusivity are the foundation of your business, you are most likely to avoid bulk production. With a lot on your plate, you need to outsource some of your work to channelize every process.
Textile Manufacturing is done in various ways:
-> One of the kind – the designer's production
-> A bunch of freelancers making a few designer pieces – you can easily hire from Upwork (a freelancing platform), search on fashion community groups online, or local college intern programs. 
-> Open up a small production house in your own office vicinity.
-> Outsource the production to a local factory for bulk production.
-> Get the bulk of your design produced from overseas factories.
Before getting your hands on a single method of production, consider these questions:
-> How many pieces do you want to produce? 
-> Will the production be done locally or overseas?
-> What matters to you – an ethical production or the lowest cost? 
-> Can you handle production yourself? Or to what extent do you want/can be involved in the production process? 
-> Are you planning to scale your business? Is it the time to scale?
Make sure to choose just the right production method as outsourcing can be overly expensive if you need to launch a few pieces while a small in-house production unit might not be enough to bear heavy production. If you are starting your business as a home venture, ensure that you have a proper setup, ample storage, a photography studio, and a dedicated office where you remain inspired to create masterpieces.
Hire the resources as and when you need them so that you are able to focus on other segments of progress. Moreover, you can work in shared spaces to cut on the rents and combat alone working.      
Working with textile manufacturers
Initially, the designers focus on producing every piece with their own hands but every business is started with the ultimate aim to prosper and scale. As and when you scale you need to outsource some elements of your production to local sewers or freelancers – this gives you time to invest in brand building, awareness and creating new collections. Whether it's in-house production or outsourcing the task to a local factory, close monitoring is a must to make sure that the production syncs with their ethics.
Sarah strongly feels that her clientele includes customers who care more about local and ethical production – can even pay extra bucks for it. "Obviously American-made comes with a higher price point, but it's worth it to me," she says. "I think transparency is a big plus."
While outsourcing to local factories, Sarah believes it is important to personally visit the location to get an overview of the production and their equipment sufficiency. Also, designers like Sarah, request samples from the factories to assess their craftsmanship. Visits and sample orders give you an idea of their strengths and weaknesses so that you know which resource is best for which work. The giants never put all their bets on the single-player, they consciously weigh the strengths and weaknesses of each factory and then approach different factories for different purposes. Maybe there is a factory that does knitwear better than pants and one that does pants better. The ultimate result should be quality.
Fabric Sourcing 
Fabric is the core of every piece of clothing. The quality of the fabric determines whether or not your designs will scale and your brand will sustain in the industry. So undoubtedly, at any point, you cannot negotiate with the quality of the fabric you are using to create masterpieces.
Moreover, your connections in the fashion industry will help you get access to the fabric agents, wholesalers, and mills that are the best players in their respective segments. But the route is crowded – any fabric sourcing agent who sells the best has everyone's attention. As a result, all the clothing lines are using the same fabric quality. So what makes you outstand the crowd? It is innovation and creativity.
With access to quality fabric being easier than ever, it often becomes hard to source exclusive prints and materials despite the contacts. So what is the solution? Get raw materials and design on your own. Sarah says most of the people she knows in the fashion industry are sourcing from B2B e-commerce sites like Alibaba and Amazon – you just go online and shop in bulk to create your collection. One needs to keep the exclusivity by polishing their own textile design skills and bringing them on their canvases.
If you migrate from your native land, you get out of your comfort zones and step into the learning curve once again. Building personal networks and joining new designer communities will help you cruise through the challenges you are facing during your journey on foreign lands. Build your connections by looking for incubators, meeting groups, online communities or fashion networking events.          
When Is The Right Time To Launch A Collection?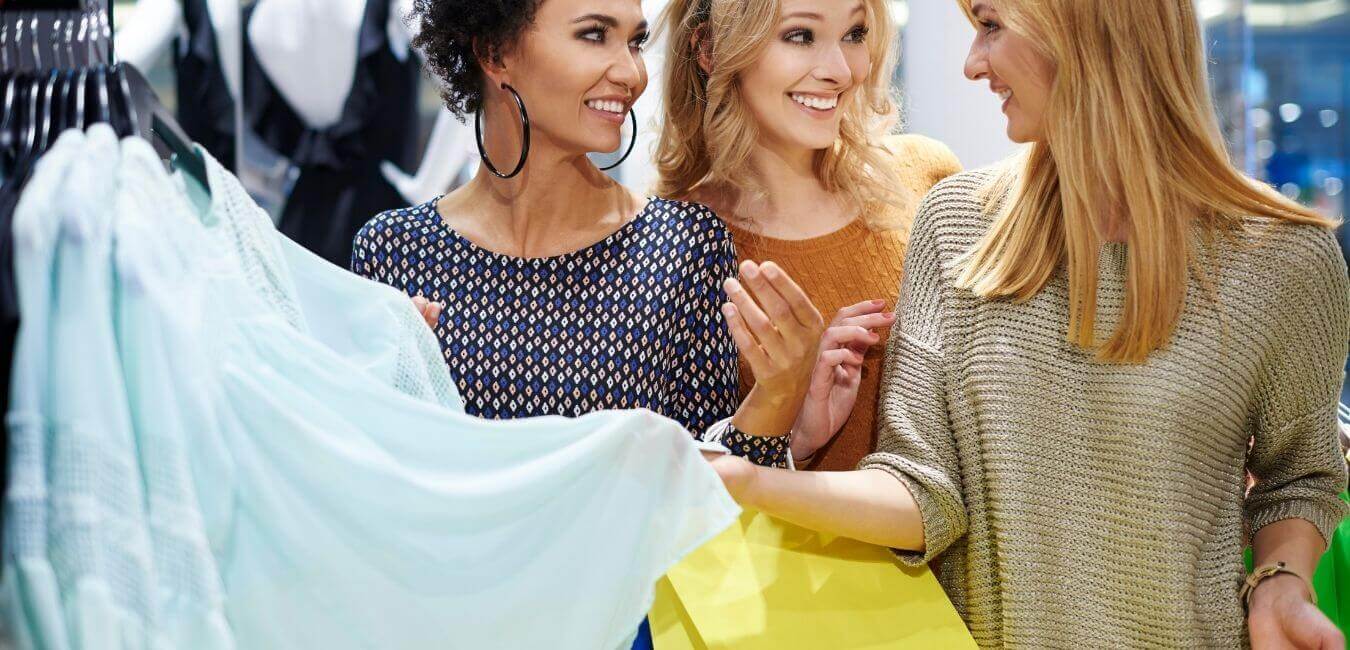 The fashion industry is a seasonally operated segment (fall/winter and spring/summer) and working backward from each season means that each seasonal collection developed prior to a year or more. "At Walmart, we start working for a collection two years in advance", says Sarah.
The giants tremendously work on their collections, a hell of a lot of trend research and spontaneous working is their daily dose – they probably hold big teams and resources. Whereas independent designers like Sarah believe in working closer to the delivery dates/seasons. For independent designers, the design and development time directly depends on their customers, season and launch strategy.
For wholesale productions, the buyers want to be the first witnesses of your collection wanting to see your collection a month before the fashion week. Sarah suggests that a collection should be ready six to eight months prior to its launch.
Unfortunately, a seasonal factor often binds you to a particular period – like it is heartbreaking that a design that has a heart and soul into it only has a six-month or a seasonal window. Sarah is inspired to work for collections that dazzle regardless of the season.
Wholesale and Consignments
Wholesale is a big game when it comes to starting a clothing line. But this is not easily achieved. When you are just starting, retail shops will hesitate to put their bets on you and thus restrict you to post-sales payments (the stores will pay you when your item sells from them). On the contrary, wholesale refers to bulk delivery and calls for upfront payments – if you reach there you have won already.
If you start with the consignment everybody wins, it is easier for stores to deal with you for your whole collection than taking just one or two pieces at a time, Sarah says.    
How Can You Start A Clothing Line – Online? 
Let's keep a base for your fantastic online business idea of starting a clothing line. Well, a fashion brand is a biz that flourishes as it gets popular among the buyers. To start a clothing line you need to hold a store/a welcoming area for the purchasers and in this era of digitalization what is better than owning an online store.
You need to think 360 degrees when you plan to start a clothing line as to how you will handle product sourcing, cataloging, shipping and order fullfillment, packaging, and customer service? What is your approach? – is it bulk production or one-of-the-kind designer pieces? If you have all the segments synced, you are good to go with your own online store. 
An Online Business Store VS Third-Party Shopping Portals
The online store is a portal that helps you catalog your designs, handle your customer orders, interact with them on a personal level, and facilitate purchases.
There are various other channels you can use to catalog your signature brand, but holding your personal online e-commerce store has more checks in its checklist than any other third-party portal – like brand recognition, creating your brand's authority, influencing the target audience, eliminating any third-party subscription charges, eliminating competition etc. While being a feasible way to start a clothing line, third-party portals are an open ground where even your competitors could register.
To help you with the assessment of your online business scope, here are the reasons to start your online business instead of other marketplaces.
If you are planning to flourish an online e-commerce business, then the source to reach out to a professional IT Consultancy is now at your fingertips. Get your own brand e-commerce website designed, developed and marketed with Vervelogic. Also, distinguish your brand from others with branding and exclusive logo designing – all under one roof. 
Why do We call Ourselves A Comprehensive Service?
-> Branding and Logo designing
-> Product Package Designing
-> Website Strategizing 
-> Web Designing 
-> E-Commerce Web Development (Magento and WordPress)
-> Website Maintainance  
-> Digital Marketing (SEO, SMO, PPC and Content Management) 
-> Domain Name Purchase
Vervelogic has a certified team of experts for each aforesaid segment. Know to achieve the ultimate quality, we take pride in celebrating the e-commerce business success of our domestic and overseas clients.
End Note

Starting a clothing line is a task to accomplish in fact the real test is surviving through the criticism that comes your way. The fashion biz is indeed a roller coaster ride where you have to deal with your fan following and your critics simultaneously. Keep yourself motivated and open to greater possibilities either it is designing, branding, or marketing your brand.   
Start A Clothing Line – FAQs
Q. Is a license mandatory to start a clothing line? 
Ans: Several countries have licensing protocols regarding startups and clothing line is no exception. You need to check by the local regulatory authorities about the licensing, tax, and apparel registration certification before opening a brand. Prioritize LLC or S-corp registrations, along with business insurance, account opening, and licenses for brick and mortar. 
Q. What is the overall cost to start a clothing line? 
Ans: The cost to start a clothing line varies depending on various primary/secondary factors. From fabric selection to labor, production choice, shipping, order fulfillment, warehouse rent (in case it is not a home venture), e-commerce store cost, digital marketing, and promotion cost – all the factors collectively determine the cost. 
Q. What is the process to name my clothing brand? 
Ans: Whether or not you are aware but, you cannot simply keep the name of your clothing brand, you need to claim the name. The name is your brand's ultimate representative that needs to be kept exclusive with a trademark. Think of an appealing name that depicts the purpose of your business or use free business name generators online to select a name. 70% of the time a business logo revolves around the name of the brand.   
Q. Is it possible to put your own label on wholesale clothing?  
Ans: You can certainly put your label on the wholesale productions, provided that it is mentioned in the policies of the wholesaler. The practice is called white labeling or private brand labeling. The process being, you purchase bulk clothing from the supplier, add your brand's label and sell it to your customers under your brand name. Ask your wholesale partner about their white labeling policies before giving a bulk production order to them. 
(Visited 171 times, 1 visits today)