Alibaba Dropshipping: Benefits and Tips for Sourcing Products from Alibaba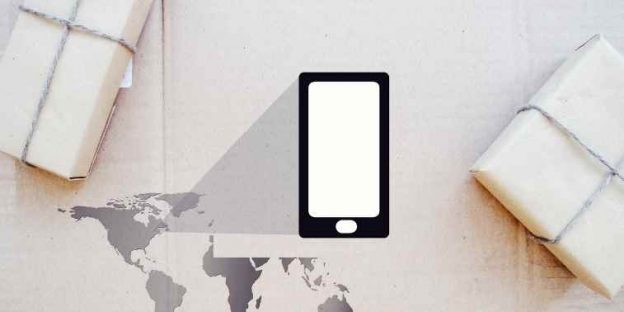 A dropshipping merchant deals with multiple suppliers ensuring on-time product availability and shipment ease. With a lot on your plate, you can't afford to go easy while picking the suppliers to accompany you in your dropshipping journey to success. Undoubtedly it is important to deal only with the genuine suppliers while taking care of other factors as well such as product availability, location, shipment ease, communication ease, etc.
Explore Dropshipping and its working model with Vervelogic.
After grabbing in-depth knowledge of Dropshipping and how to source your dropshipping products from AliExpress (a Chinese-based e-commerce giant), let's contemplate how you can source products from Alibaba (another B2B giant facilitating dropshipping) as well.
The article holds everything you need to know about sourcing your dropshipping product from the well-known B2B marketplace 'Alibaba' including the pros and cons of overseas shipment and tips to source from Alibaba. So, Stay Tuned.
What is Alibaba? 
Most of the time you fail to get suppliers in close proximity to your location, the other way out to this is sourcing from overseas suppliers. There are benefits of sourcing from overseas suppliers, one of which is getting access to a wide range of exotic brands and the best dropshipping products to sell in your local market. Domestic or overseas suppliers, dealing with genuine suppliers is a must. Alibaba is one such B2B supplier directory that is trusted by thousands of small merchants all around the world.
Alibaba is the largest e-commerce forum with an annual turnover of $78.6 billion in 2020. Currently, it is helping connect thousands of suppliers (mostly from Asia) with buyers around the globe. The chances are rare that you do not find something of your dropshipping niche on Alibaba, this is why it is the best ever destination for online B2B shopping. Supplier is an extremely important part of the order fulfillment and dropshipping supply chain and therefore one needs to stress more than anything to get the best party working in your favor.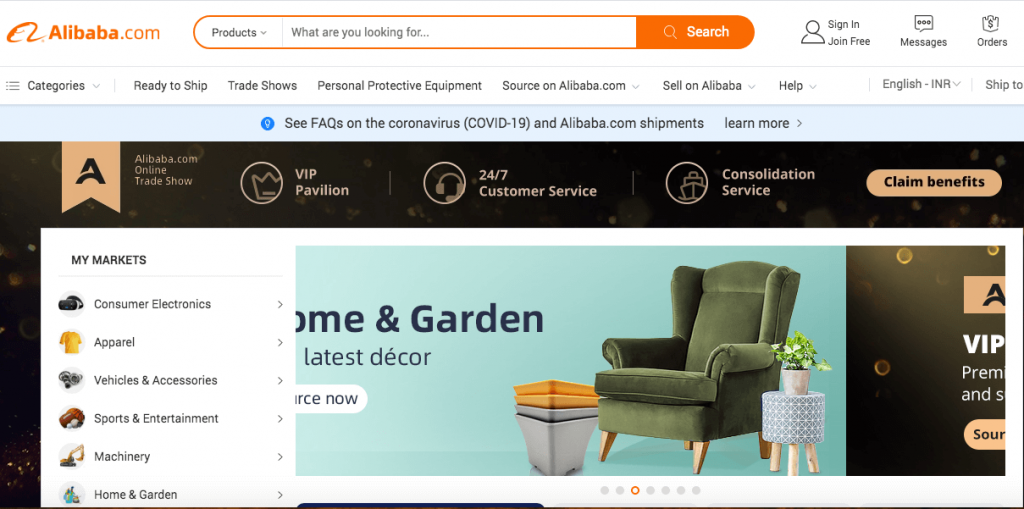 Is Alibaba Dropshipping secure? 
Alibaba itself is the largest marketplace trusted by millions of small and medium merchants all around the globe. The name itself is a trademark of quality dealing only with genuine suppliers. Being a B2B marketplace, the entire Alibaba ecosystem is inclined towards making bulk dropshipping product transports easy, quick, and secure. For payments too, the forum offers Trade Assurance – a verification program for selected suppliers to protect your payments through the Alibaba payment platform.
Being a dropshipping supplier it is more than a luxury to hold the secure payment checkout on your e-commerce app or website, make sure you are getting things done right. Know the benefits of hosted checkout solutions for your e-commerce store. Spoiler alert, efficiency, low-cost, feasible, easy to manage are some of their benefits.
Benefits of Alibaba's Trade Assurance:
-> Multiple payment options like Paypal, credit card, etc for buyers.
-> Financing options for US buyers
-> Complete payment security and tracking system for you to know when the suppliers receive your payment.
-> Refunds on products you are not satisfied with in terms of quality.
All in all trade assurance prevents you from being conned by hoaxes or receiving low-quality products. This is certainly the trait an overseas B2B business platform should hold.
Pro Tips for Sourcing from Alibaba
To make product dropshipping easy from an overseas acquaintance is a bit of a task for any small merchant, for you to start on the right foot, here are some tips to safely source from Alibaba.
Tips For Sourcing Dropshipping Products From Alibaba:
1. Search for the Product You Want 
The first thing you can do to find the desired product on the Alibaba platform is to search for it. Searching for any product is very easy on Alibaba just like any other e-commerce platform. You can either type the product's name in the search bar of the platform or look for the commodity in the specific product category.
Just like any other platform, you can either search for the product, for example, 'earphones', or look for the product under the category named 'Electronics'. You will find loads of products on the platform easily. Another way is to search for specific 'suppliers' that manufacture the product.
2. Specify Your Priorities
Dropshipping niche suggests that before searching for any product on the Alibaba website, you should set your priorities straight. For example, if you want an Earphone, the product title and description will list some of the main characteristics of the product that you need to know about.
=> Per Unit Price of the Product
The next thing you should consider before buying anything is the per-unit price of the product. The PUP of the product affects your budget as well as the overall price of the lot. The genuine dropshipping supplier provides FOB or "free on board" prices, which means that the seller will pay every extra docking and shipping fee related to the products. You should keep an eye on the FOB as well as PUP before deciding anything.

=> Minimum order quantity (MOQ)
Sellers on the Alibaba platform do not allow shipping and delivery of fewer items. There is always a minimum order quantity (MOQ) involved that you have to follow. You can negotiate it with the seller, but remember, he may not fold. The PUP multiplied by the MOQ will provide the total charges for any order. It is wise to calculate it before you go any further.
3. Mode of Payment
Now that you have a clear idea about the price and quantity, the next dropshipping tip for you is to decide the mode of payment. Not all sellers accept all modes of payments. You should check that the seller accepts. All modes have different advantages and disadvantages. Let's have a look at some of the major modes of payment and the risk involved with them:
| | | |
| --- | --- | --- |
| Modes of Payment  | Derivations | Risk level |
| Bank Transfer | If you pay the supplier in full, he may or may not ship you the product afterward. It is not a wise mode of payment to choose when dealing with unknown suppliers. | High Risk |
| Letter of Credit | Letter of Credit is more than safe for both parties as the seller gets the surety of payment through it. | Medium Risk |
| Western Union | This method is not secure as it is not integrated with ESCROW. Only use this method when you know the supplier. | High Risk |
| PayPal | PayPal is very easy to use and a secure mode of payment for you. The suppliers may not accept it due to withdrawal and other problems related to the app. | Low Risk |
| ESCROW | The best and safest way to transfer a payment to the supplier is through ESCROW. In this mode, a third party keeps the money with him until the delivery is made. | Low Risk |
You should try to convince the seller to accept the mode with lesser risks for new order payments.
4. Communicate with the Supplier
Now that all the factors of trade are decided, you can move on to contact the supplier for an order. There are various modes for contacting the suppliers and building communication with them. The prominent being email or another chatting platform. Always remember to keep the message short and precise for quick replies. Request the supplier for a quote when you chat. For long messages, frame a message as a questionnaire, numbering each message so that it is easy to read and reply to.
5. Requesting a Quote 
Requesting a quote is indeed a simple process but taking out some time to draft your email will help you fetch complete deal information preventing you from sending multiple emails for the details you forgot to mention.
| | |
| --- | --- |
| Minimum Order Quantities (MOQs) | Even if the listings have MOQs mentioned, make sure to double-check with the supplier over email. Also if you can't afford or do not need the MOQs then ask them if they can give any relaxation with their minimums. |
| Sample Pricing | A prototype of the product is important to know its quality. Certain suppliers are generous enough to offer samples at discounted rates while some keep retail prices for the prototype. |
| Production Price | What is the per-unit production cost of your dropshipping product? Though suppliers on Alibaba mention the range you still might want to know "exactly" what is the price of a single unit. |
| Production Time | As Alibaba facilitates bulk production and shipment, it is important to know how long it will take to produce your dropshipping order. As product availability is the major concern for any e-commerce business, production time is critical |
| Payment Terms | Most of the suppliers charge full order payments from new businesses. As inventory is the major deal in the dropshipping business you might want to ask if they provide any payment terms for future orders. |
6. Compromise the Price
As the supplier replies with a quote, negotiate the price or the MOQ with the supplier. If and when you both come to an agreeable quantity and price, you can move further.
7. Compare
The next dropshipping tip we can provide you is that you compare. There are a lot of suppliers on the Alibaba platforms that provide similar items. Compare, select, and order from a genuine dropshipping supplier. You should compare different sellers, their products, MOQs, PUPs, and other factors before placing an order. Proceed with the one which benefits you the most.
Pros and Cons of Sourcing from Alibaba
Most of the dropshipping merchants prefer dropshipping from Asia (and specifically China) because the manufacturing cost here is comparatively lower than in North America and other parts of the world. This gives a significant profit margin to the seller. Cheap is great until the quality of the product is compromised. Undoubtedly quality is guaranteed if you are dealing with authentic dropshipping suppliers.
Here are the PROS of sourcing from Alibaba: 
-> Lower manufacturing cost
-> Suppliers are happy to work with small dropshipping merchants needing smaller quantities for their business.
-> A wide array of dropshipping suppliers to choose from.
-> Almost everything is available on the Alibaba portal.
-> Asia does exclusive production for most of the products. So you will find that on Alibaba.
-> The portal has made our search easy for genuine dropshipping suppliers as every supplier has to go through screening.
Every better thing comes with its own challenges in a dropshipping business. Let's have a look at the CONS of sourcing from Alibaba or any other overseas supplier:
-> Overseas shipment takes a frustrating amount of time
-> Poor finishing and labor standards
-> Almost no intellectual property protection
-> The communication barrier can be frustrating sometimes.
-> Nearly impossible to assess the manufacturer and visit the production site.
-> The difference in time zones and business cultures.
-> Payment security is always under question.
-> Custom clearance can become a big bug sometimes.
Difference Between Alibaba and AliExpress
A dropshipping business comes with its own set of challenges and finding the best products to sell and the suppliers to source the products is a task to accomplish. Alibaba and Aliexpress are two such sourcing sites from where you can get your e-commerce inventory filled. Both are China-Based marketplaces where third-party suppliers are registered to do B2B selling. But what is the difference between the two?
The Major Difference…
-> Alibaba is for B2B transactions and bulk purchases.
-> AliExpess also conducts B2C transactions.
| | | |
| --- | --- | --- |
| Parameters of Distinction | Alibaba  | Aliexpress |
| Quantity | Only Bulk Orders | Small orders are accepted. |
| Pricing | Extremely Low Per Unit Prices (wholesale rates). | Higher than Alibaba. Low B2C friendly rates. |
| White Labelling | Done on all the bulk orders | Possible depending on the supplier. |
| Business Type | Portal facilitates business-to-business orders. | Portal facilitates business-to-business and business-to-customer orders. |
| Shipping Costs | Costs vary based on the seller | Mostly free shipments. |
| Production time | 15 to 45 days | 7 to 45 days |
| Terms of Production | Might be some relaxation for regular customers. | On purchase payments. |
Become a Dropshipping Merchant Today
Dealing with overseas suppliers can be daunting but as a result, you will get the best and exclusive products for your dropshipping niche at comparatively less prices. The major challenges for dropshipping businesses are sourcing the inventory, establishing an online e-commerce portal, digital marketing, and SEO.
When portals like Alibaba are here to sort your issues of finding reliable suppliers for your dropshipping products, Vervelogic is here to handle e-commerce web development, build digital marketing strategies in your favor and do result-driven SEO to enhance the visibility of your site on Google. Also, Vervelogic welcomes you to discuss the ideas to enhance your e-commerce website by integrating Artificial Intelligence or other latest technologies for a better user experience.

Setting a roadmap is the perfect way to have a head start for your dropshipping business, make plans keeping in mind the top 10 dropshipping tips for beginners in 2021.
(Visited 140 times, 1 visits today)