How Does Amazon Dropshipping Works in the Favor of an Entrepreneur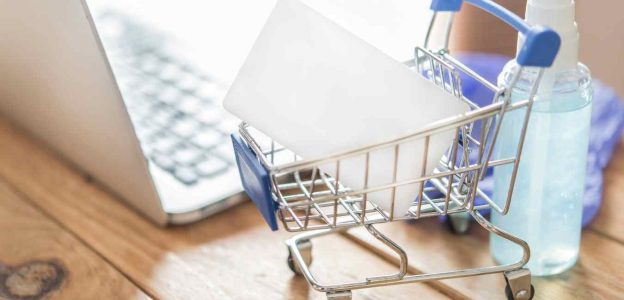 If you already are in the dropshipping business or planning to start one in 2021 you have most likely heard the names Alibaba, AliExpress, and Amazon. These are the best portals to purchase dropshipping products for your online e-commerce business. In 2019, Amazon held over 300 million active users with an annual turnover of more than $280 billion in sales during the same financial year.
While I have dedicated articles to Alibaba Dropshipping and AliExpress dropshipping, now is the time to talk about dropshipping from Amazon. How does dropshipping on Amazon work? Benefits of Amazon dropshipping. And is dropshipping from Amazon profitable for your e-commerce business? If you are planning to start your online dropshipping business, then this article is worth your time.
E-commerce business is all about inventory availability from genuine suppliers. Merchants often have accounts with more than one supplier to ensure that the product is available at any cost whenever the order is placed by the end consumer. No doubt keeping access to a bunch of genuine and reliable dropshipping suppliers for your dropshipping business is a must. When time is money, you cannot afford to spend your time on frauds or stubborn suppliers, here is how Amazon can help you become the dropshipping merchant in 2021.
Explore: What is Dropshipping and How It Works?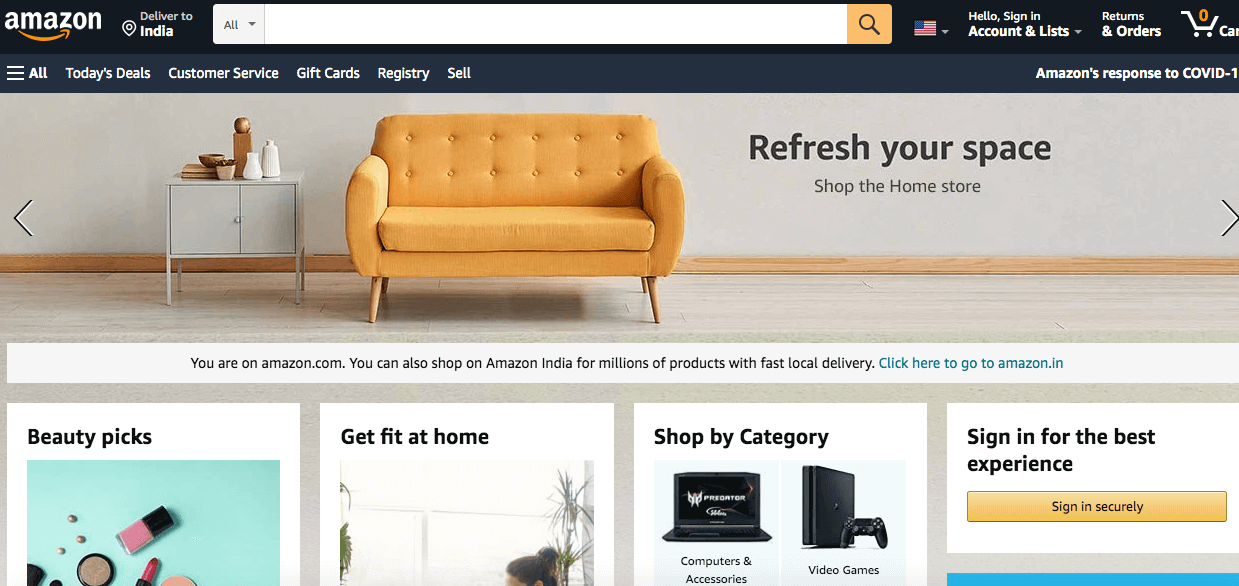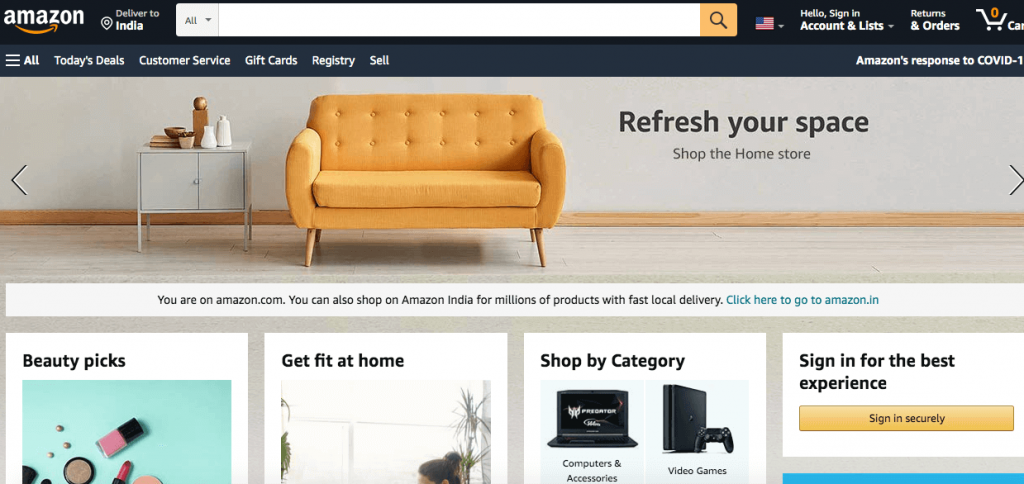 Ground Rules for Dropshipping from Amazon
-> You will be identified as the seller on the packaging slips, invoices, and other papers linked with your transactions on Amazon.
-> Delete every information that points out that you are a third-party seller before shipping the order (including the invoices, external packages, packaging slips, etc.).
-> Take the responsibility of accepting and processing the returns.
-> Thoroughly follow every point that is mentioned in the seller's agreement from Amazon.
Advantages and Disadvantages of Dropshipping from Amazon
Several online dropshipping businesses with the help of the best e-commerce app development firms have come up with some advanced feature-rich portals that are letting people order any small to big commodity from the comfort of their homes. A dropshipping business is an online business, needs you to have a dynamic yet feature-rich platform to facilitate shopping from home in 2021.
While the best web development agency is at your service you have to also find the suppliers who will ensure the availability of your cataloged products. Amazon is worldwide known for its product inventory and the capability of serving millions through the platform. A B2C e-commerce platform, Amazon also lets you purchase and resell the products with dropshipping facilities.
Just like any other dropshipping supplier site, Amazon also comes with its own set of pros and cons. Let's take a quick sneak peek into the pros and cons of Amazon Dropshipping.

Pros
-> It is extremely easy to start your dropshipping business with Amazon.
-> The name itself is a trademark of quality and thus you can put your bets on the products that will reach your clients.
-> Amazon has access to European suppliers so that you can get quality yet exotic products to re-sale in your market.
-> The portal holds massive inventory from suppliers in its warehouse so the shipment is easy and quick.
-> Amazon holds exclusive products in its warehouse and charges no warehouse cost from the dropshipping seller (shipment charges might apply).
-> If you know your ideal dropshipping niche, then Amazon will facilitate you with the products you might want to sell in your local market.
-> Over 30 categories and 100s of best dropshipping products to sell are available at Amazon.
Cons
-> Amazon being a B2C e-commerce platform is able to see which product is your best seller and how much your sale is? Amazon is likely to hold the sales graph of your dropshipping business.
-> There are limitations of branding, white labeling, customization, digital marketing, etc. as Amazon has control over that.
-> Amazon is probably dealing on the same battleground where you are dealing as a small dropshipping business.
-> There are initial investments before starting your dropshipping business on Amazon.
A little headstart is the best while starting with your dropshipping business. Here is the comprehensive dropshipping guide and tips for beginners to start on the right foot and get immense success.
It is always beneficial to have access to more than one dropshipping supplier. Amazon is one of the portals where you can get the best dropshipping products to sell in 2021.
Steps To Start Your Dropshipping Business with Amazon
1. Build an e-commerce platform 
Build or choose your e-commerce platform to start with. Building an e-commerce website gives you an authority in your particular niche market and helps you with quick & easy SEO. On the other hand, online stores on e-commerce platforms like Amazon and Shopify might not give you the complete authority of branding and white labeling.
An e-commerce website of your own maximizes your chances of becoming an established merchant. Both are valid ways of starting your dropshipping business in 2021.
2. Get a seller's account with Amazon
For any supplier site you are dealing with, you have to acquire a seller's account giving details of your business location, type, name, etc. Amazon is no different. Here you have to register yourself as a seller in order to get access to the best dropshipping products to sell from Amazon. Go to sellercentral.amazon.com and sign up for the seller's account.
3. Get approved in your product category (if asked)
Amazon usually requires the sellers to get approval for certain product categories. Make sure you have Amazon's approval for the dropshipping niche you want to pursue. Fashion, grocery, music, and jewelry are some popular niches/categories that require approval from Amazon before sellers can make any transaction.
4. Create an Amazon product listing 
Apart from your e-commerce website, you can also show your listings on Amazon as you are a verified seller on Amazon having the product approval in hand. Also if you have your online store on Shopify then you have to manage your Amazon listings with the portal too.
5. Sync Inventory with your E-Commerce Site
Sync your online store's inventory with the Amazon listing so that your site's product inventory automatically gets updated as per Amazon's listing. You can certainly customize the product descriptions on your e-commerce site.
Amazon Dropshipping Software
With Amazon Dropshipping being the crux of the article, let's take a look at the tools that will help you get started with Amazon Dropshipping:
1. Merchant Words – Use this software to check the search volume of the products on Amazon.
2. Sellery – This Amazon repricing tool helps you carefully build your repricing strategies to win Buy Box. This will help you automatically increase your sales and profits.
3. FeedCheck – A customer engagement tool, FeedCheck helps you assess and respond to customer reviews to build trust and authority.
4. Seller Tools – The tool helps you with digital marketing solutions for your AmazonDropshipping store. Like keyword managing, PPC management, and other research benefits.
Cost for Dropshipping with Amazon 
Amazon charges 15% of your revenue from Amazon sales. But the dropshipping profit margin is in-between 10% to 15% which means products with less margin will fetch no worthwhile profit for you in the end. In order to lessen the cost of dropshipping from Amazon, you have to win Amazon Buy Box. Moreover, on Amazon, you have to purchase subscription plans – an individual plan costs $.99 per unit and a monthly plan costs $39.99 per month.
Running Your Own E-Commerce Site with Amazon Dropshipping
You can start with your own online store of dropshipping products belonging to your niche. You can do digital marketing, SMO, and SEO in favor of your online brand so that people perceive you as an expert and establish identity in your segment. Though owning an e-commerce website or mobile e-commerce (m-commerce) site is promising, you have to get your hands on the best website or mobile app development agency to fulfill your requirements with ease.

Here are some benefits of Outsourcing your app/web development tasks to an IT Outsourcing Agency:
1. Organized work culture and protocols
2. Dedicated expertise working on your project
3. Well-versed with recent trends
4. Cost-effective
5. Less time consuming
6. Efficient development, testing, and debugging
7. Less time to market
8. Efficient customer support.
9. Sealing data security by signing an NDA with the clients.
Why you should make your own e-commerce store? 
1. Ultimate Control 
With your own e-commerce store, you have the flexibility to create a shopping environment around your preferred dropshipping niche and maintain the authority of your brand. For instance, yours is the most preferred apparel brand in the US or electronic brand, etc. In short, you will be able to create an online identity for your business.
2. Easy Marketing 
Making digital marketing strategies, search engine optimization and Social Media Optimization strategies are easy if you have your own e-commerce website. Moreover, your brand name on the first page of the SERPs will create a never-ending influence on your clients. This is rather not the case with Amazon and Shopify stores. Here only your brand with the logo is the face of your business with dropshipping suppliers being hidden from the scenario.
3. Brand Building
You can certainly customize your e-commerce site to have exclusive features that suit your dropshipping niche. Depending on your dropshipping niche you can customize your website for themes, functionalities, and the complete user interface. Think how you want to shop from an online mart and get everything on your website that you would prefer in an online store. Owning an e-commerce grocery store is one of the lucrative choices in 2021, know more about having one under your brand name and logo with Vervelogic.
4. M-Commerce Development
With smartphones being prevalent you can get your m-commerce portal to serve your clients with mobile shopping from your brand. Serve your clients with a dynamic mobile-friendly website so that they can purchase from anywhere and anytime without reaching out to those stubborn computers or laptops. Get in touch with the M-Commerce App Development company today.
5. No third party Fees
You do not have to pay anything to the third-party platforms upon earning anything on your end. All the earnings go to you. Only the purchase and the shipment charges are applicable.
6. More Dropshipping Supplier Options
With your own e-commerce store, you will not be bound to limited suppliers only. You can source the dropshipping products from any supplier you want and even get access to the exclusives they are having that are beneficial for your niche. While working with the third-party store you get restricted to certain dropshipping suppliers.

Conclusion 
Amazon dropshipping is certainly an acceptable way of earning from your dropshipping business but due to its challenges and certain limitations on branding people often change their ways to other dropshipping suppliers. Amazon is one of the best e-commerce platforms serving all around the world and is certainly the home to 100+ authentic dropshipping suppliers and is capable of convenient order fulfillment. Certainly, brand building is restricted while working with Amazon. Make your choice of suppliers based on your business goals, brand building, and sustainability tangents.
(Visited 144 times, 1 visits today)