How Long Does It Take To Develop An App?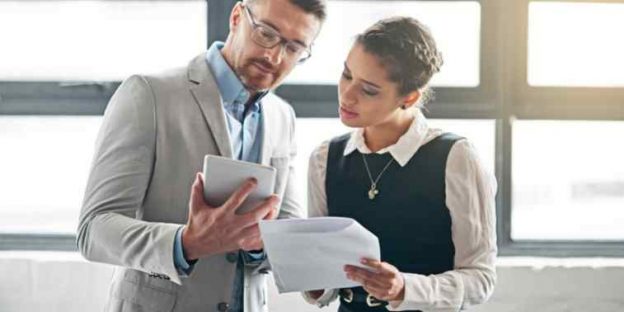 Being a mobile app development company no one other than us could explain to you better – How long does it take to make an app? Certainly, app development is not the task of a day or two, rather is an endeavor of months – therefore never expect instant results. As per our experience of years, we can say that a single mobile application takes 4 months to a year to develop depending on the complexity of the application, technology involved, type of application, MVP/advanced, and other secondary factors. No business is the same and thus differs the time and even the cost of developing an application. The article lets you cruise through every factor that directly or indirectly affects the time to develop an application.. Stay Tuned..!!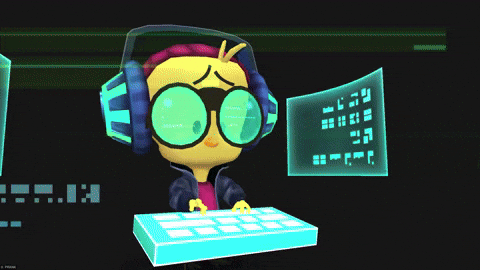 Apart from time, app cost is the biggest concern, here comes another noteworthy article on how much does it cost to build a full-fledged business application? Cost Estimate Breakdown
Read-1: Know How Mobile App Development is a Cost-Effective Deal for your business in 2021? 
Mobile App Development – Time Framing
As said above, mobile app development is not the task of a day or two but is an endeavor of months. What takes application months to develop? App development is a series of wise decisions, planning, execution, and marketing and management. You do not have an app to develop but an online business to develop and manage.
The long process of App development starts with, strategizing, creating a prototype (mockup and wireframing), development process, testing, debugging, marketing, and lastly management… Let's dive deep into all these points.
1. Strategy Building
Anything as big as building an online business needs a proper 'plan of action' from the very beginning. This is the time when you create a concrete base for your business application. By the end of this phase, you must know your app's functionality, feature list, and how your app will ease the lives of your target audience?
You need to study your competition to know their working models and identify the potential pitfalls so that you can fix them through your project. Create short-term and long-term goals from your business application and most importantly have a 'business plan'. A business plan includes everything that is related to your venture from budget estimations to business goals, investments, backend processes, app development goals, etc… Know how to create a perfect and practical business plan?
Prior considerations and app strategizing will prevent you from common app development problems and will make the process easier and faster. Do not risk it with DIY mobile app development or depend on freelancers, it is highly recommended for you to hire the help of a professional mobile app development company – today's cheap is tomorrow's expense. A professional agency will certainly help you through app strategizing. Before going to the next segment, know whether you are aiming for a dedicated mobile application or a responsive mobile website. Have a quick look at the native mobile app vs the mobile website. Discuss the scope of mobile apps and mobile websites with expert mobile app developers.
2. Designing and Prototyping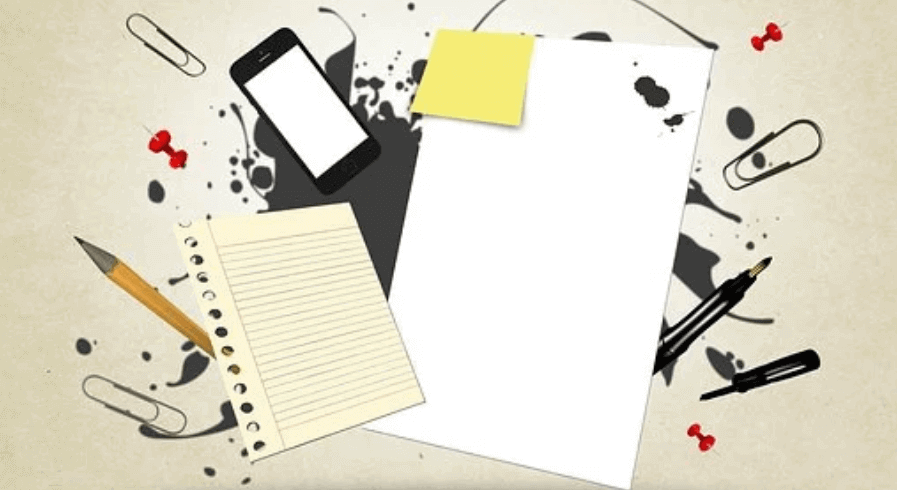 Now that we have a proper strategy, let us start with some action. Creating an app mockup is a must even before we start with actual development. It is the time when we are sure of how our app will look like and serve the end-consumer. Also, during prototyping, you can easily apply any changes you want which is otherwise not recommended at the stage of actual app development. Know more about App Wireframing and Mockups. Know which type of application you want – Native. Hybrid or Web Apps. Know the difference between Native and Hybrid apps and get the best pick for your business application. 
3. App Development
Read-2: Being an Entrepreneur, here are 4 crucial factors that you need to consider before mobile app development.
By now you have a proper app design and mockup, it's time to turn it into an actual working application. A concrete UI and UX design will help app developers to plan their coding accordingly. Which programming language, frameworks, and technology to use while developing your business application. Coding is the source of your application's working, therefore nothing should go wrong. It is recommended that testing should be done simultaneously with the development to save time. Rely on the professional mobile app development company for a robust and futuristic application. Learn about the tips to hire an Android App Development Company for a better and cost-effective deal.   
4. Testing and Debugging
Final app testing and debugging is a must before the launch of a business application. The app is tested for quality, compatibility with target platforms, overlapping of words/images/videos/dropdowns, feature list, and proper functioning. Testing and debugging need to be done before the application is deployed on any App Store to avoid any discrepancy at the consumers' end.
Read-3: Reasons Why Any Mobile App Strategy Fails? 
5. App Launch and Marketing 
Once your business application is developed, tested, and free from errors, you are good to step into the market with PlayStore and/or AppStore. Mobile App Development is no good until it reaches the target audience and they are converted to use your application on daily basis. There is basically pre and post-launch marketing you need to focus on. Preparing the marketing strategies accordingly will help you get the most quality traffic to your business application.
While making a marketing strategy ensure that you pick the right marketing channels, do proper customer segmentation and analyze the results from each marketing channel for growth. Invest your marketing budget, time, and resources in the most profitable marketing channels. The initial marketing strategy will be based on your market research like which social media apps does your target audience uses the most? Can email marketing be done? Where your target audience hangs out the most? What are the other influential platforms through which you can reach out to your target audience? Marketing is a constant process though it takes about a week or two to initially develop one.
Read-4: A Step-By-Step Guide to Marketing Your Business Application
Read-5: Marketing strategies that you can avail for your small-scale business. 
Read-6: Know How Social Media Marketing can change the tables in your favor? 
6. App Support and Maintainance
There is nothing constant in a business. After testing your initial marketing strategies, you will come up with a lot of new and powerful marketing strategies most of which you need to implement in your mobile application. Like a feature for an online trial (using AR), or any other feature/advancement. If not an addition, you need to maintain your application for latency, speed, user experience, and other regular updates. The best practice is to learn regularly from client feedbacks and update the app to engage your clients even more. App management is a constant process of learning updating and growing your business.
Bonus Read-7: Pro Tips to get App Store Approve your Application
| | |
| --- | --- |
| Process  | Time Estimation  |
| Strategy Building  | 1 to 4 weeks (depending on the business plan).  |
| Designing and Prototyping  | 4 to 8 weeks (depending on the complexity of the application) |
| App Development  | 3 to 5 months (depending on the complexity of the application, technology integration, and other secondary factors) |
| Testing and Debugging  | A matter of days before launch. Also, testing is a constant process that goes simultaneously with development.  |
| App Marketing  | Developing an initial marketing strategy takes 1 to 3 weeks. After execution, marketing becomes a constant process.   |
| App Support and Maintainance | Soon after you launch your application expect 2-4 weeks dedicated to updates.  |
Invest your time in getting in-depth knowledge of how a strong and influential business application is made with our Step-by-Step guide for mobile app development in 2021.. The core and crux of app development are here for you to have a headstart. 
Mobile App Development – Project Framing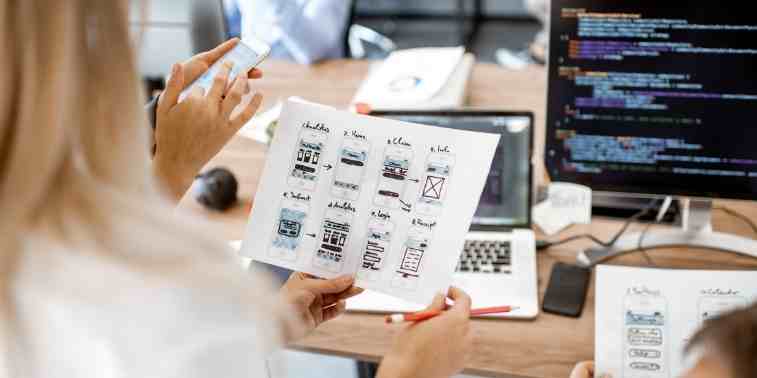 Project framing based on the scope of your application is the major deciding factor in how much time your business application will take to complete. Your project scope outlines everything from the app's purpose, user stories, benefits, goals, tech-stack, project timeline, and ultimate business goals. Even before mobile app development, it is inevitable to describe the scope of your application so that you can estimate the time period it will take to complete. Also, you can come up with development cost estimations as well.
1. Less Complex App Development 
The simple and subtle UI and UX with basic features and almost every option are available at a tap on the homepage of the application. Such apps need no external API integration and have very basic functionality usually serving just one purpose. Development time is less and so is the app development cost. A proficient app development company will take from 6 to 10 weeks in delivering such an application. Less complex apps usually are informational and support very little to no inputs. 
2. Moderately Complex App Development 
Let's talk about data-centric applications – such is the category of moderately complex apps. Such apps constitute but are not limited to mobile banking apps, project management apps, service applications, product catalog apps, and logistic apps. Moderately complex applications require a backend database and API integration. There can be custom UI design. Professional App Developers will take around 3 to 5 months to complete development for moderate apps. App database defines the functionality of an application – all in all they should be the best. Here is how to decide the right database for your Android and iOS applications.  
3. Highly Complex App Development   
80% of the user-oriented, dynamic, and highly influential app ecosystems belong to this category – the highly complex applications always have a custom UI/UX, a strong backend database, API integration, and a secure payment mechanism. Adding on to the functionalities these apps are multi-purpose applications with high consumer interactions, custom animations, constant file uploads, and other real-time features. The popular examples being social media apps, e-commerce portals, hotel aggregating portals, video streaming sites, gaming platforms, etc. Such applications are highly exclusive and take a minimum of 8 months to a year to deliver the application. 
What Slows Down The Process of App Development?
1. Alterations in App Scope
The application scope is set even before the app development starts and that is the time one needs to look for every potential aspect of his business. Anyways not every time things go our way – there might be instances when you need to alter your App scope to make it even better. The worst part of the story is it prolongs the time of app development by slowing down the process and thus more time to market your app.
A lot of features and functionalities could seem to be promising at first but unnecessary feature or functionality integration might lead to an un-wanted complex app leading to more time, resources, money, and fewer outputs.
Tip: At your end make sure you have documented your business scope and your application scope. The chances of altering the app scope are less with prior planning and strategizing.

2. Dealing with Un-Experienced Resources
Today's cheap is tomorrow's expense. If you are planning a long-term business from your mobile application then we would never recommend you to go with freshers or freelancers for your projects. Hiring freelancers will prohibit you from time management, application quality, and data security.
Also hiring in-house talent will waste your precious time in managing the team, giving training and will leave a load of capital costs for you. Managing an in-house team is a hell of a task that will prevent you from focussing on other segments of progress OR will charge you extra to hire the dedicated training staff. Capital cost and time are only two of the reasons why companies outsource their tasks to professional app development companies, here are some more.. Dive deep into the benefits of outsourcing to the third party your mobile app development tasks..
Here is the way… 
Outsourcing your mobile app development tasks to a professional app development agency will give the best out of your investment, save time and protect your data privacy. You can hire the best expertise by looking at their site reviews, testimonials and requesting the portfolio of their previous app development projects. 
3. Experimenting and Implementing New Technologies 
A lot has evolved in the field of technology in the last few decades. In current times if you want to grow your business you must know which advanced technology your competitors are using or which technology you can integrate to make a mark in your industry. Nowadays business applications have AI, chatbots, virtual assistance, augmented reality, and machine learning to enhance user experience.
Developing an advanced application takes time but is the most influential of all once it lands on the market. Both AR and VR need additional hardware and software integration, SDKs to develop apps for each operating system. To develop AR apps for iOS you need ARKit and for Android you need ARCore.
Machine Learning is the essence of applications that are data-centric. If your application has a lot of data then ML technology is the best for your business application. It helps deriving results based on image recognition, predictive analysis, context search, and process automation.   
How To Develop A Mobile Application Faster?

1. A Concrete App Development Plan
A clear app development roadmap tells you all your future steps in the process. It depicts the why, how, what of your business application and lets you coordinate well with your app development company. It will help to share your business idea with your app development partner and make work in synchronization. A proper plan will efficiently dictate your near-future steps saving your time considerably and ensuring that you are not mis-leaded from your goals.      
2. Creating a Minimum Viable Product (MVP)
Several entrepreneurs have higher expectations from their project – they immediately want to become the next financial hit in their segment. Well, it's time to step down to the ground and start with a Minimum Viable Products (MVP) and work your way up to making it an advanced application (with every update).
An MVP considerably saves your time and initial development cost. Moreover, the very first version of your application should be subtle, professional, and goal-oriented rather than an example of "feature bloat". Pay complete attention to the core functionalities of your application and ensure a three-click rule for your application. As you will get customer feedback you will come to know what functions or features to add to every update. Discuss your Mobile app idea and ask for an MVP product from Vervelogic. 
3. IT Outsourcing to the best App Development Company
As said earlier, hiring inexperienced talent will cost you the success that you were planning from your app development. Selecting the right talent is a must as it affects the time, cost, and quality of the end product. Even while outsourcing your tasks to the third-party app development company make sure you have done the background check – ask them to share the portfolio of their work, check the reviews, and talk to them in detail about your requirements. Ask them about the latest designing trends, advancements in technology, their implementation, and how they will impact your business application.
Hire app developers with a long-term perspective as app development doesn't end at any particular point – if you are starting with an MVP you need to advance it later. Go for an established app development company at once – it's hectic and extremely time-consuming to change the experts and explain your business model all over again. 
Mobile App Development – Time Estimation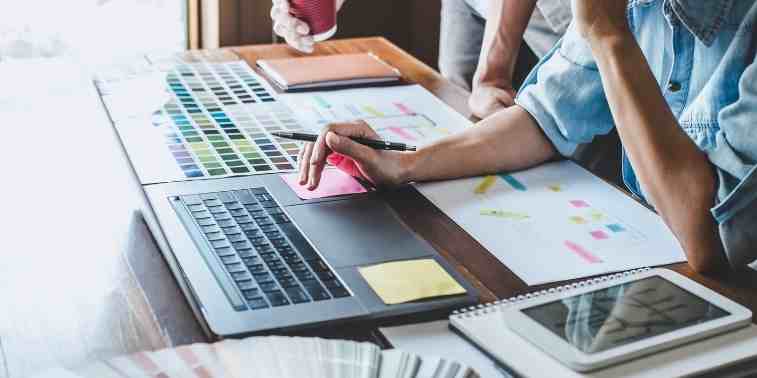 To find time and cost estimation you need to know the complete process of mobile app development. Not that you need to be an expert but being an app owner, knowing your product will help you coordinate well with your app development partner, find the pitfalls and fix them to create a masterpiece. Talk to the app development agency regarding cost and time estimation.
Certain processes can be carried on simultaneously like 60% of the app testing could be done simultaneously with app development to save considerable time in testing and debugging afterward. This saves a lot of time. While working simultaneously is possible for some projects others need a dedicated timeline for each process to complete. Even if your app development company gives you an estimation, keep a certain amount of time for unforeseen and unexpected changes.   
Final Thoughts 

Every business is different with different app development requirements, therefore it is difficult to accurately answer the question – how long does it take to create an app? (in general). You need an expert for your purpose. Vervelogic, a standalone IT Development and Marketing firm that helps you with approx cost and time estimation of your project and caters you with the best outcome for your time and investment in the project. We hold a dedicated segment for app development, marketing, quality testing, and management. Also, we are open to app strategizing that works incredibly in your business's favor. To discuss your business queries or ask any question regarding app development reach out to us via Whatsapp, Instagram, Facebook, Twitter or chat with us on the site. 
(Visited 122 times, 1 visits today)