How Much Does It Cost to Make an App: Total Cost Estimate Breakdown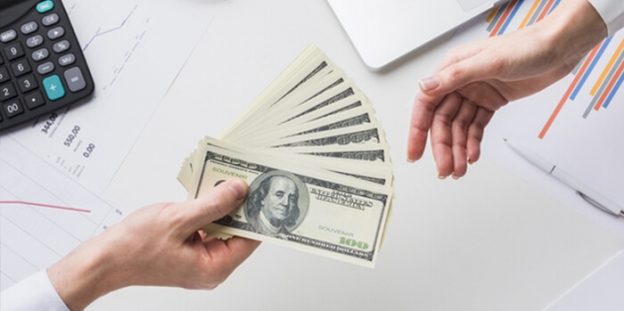 It's the era of technology and every person wants to get updated through the services that any mobile service provider. According to recent research, there were seven billion people who use mobile services worldwide. It's because of the services provided by mobile companies worldwide. The number of app downloads done this year is 205 billion. The past downloads were calculated as 178 billion. For the future "as per the increasing rate of app downloads", it was estimated as 248 billion. 
If you are a newcomer in the business world or thinking to get an app development service for your own then this is pretty common to have the question i.e. How much does it cost to make an app? Well, It is one of the major concerns of every person who wants to hire a mobile app development company for their business. It's quite a common question and why not? It was estimated that an app development company costs may vary from around $2,000 to $2,50,000. This service charges higher as compared to other services as apps downloaded by mobile users are continuously increasing. There are many factors and features that can make you think about how, when, and where you can invest your money to get the service of mobile app development. 
Creating your own app is the best way to gain benefit for the business but how you can do it when you don't have an idea about it. For that, we have come here to guide you through the different elements of app development services which are important to know before starting your business and for the successful run of the business. So, let's take a look at these points …..

How Much it Cost to Get the Mobile App Development Service Worldwide 
As we have mentioned above that hiring an app-making company's professionals totally depend upon the geographical location and the company. But it was seen that many entrepreneurs who entered the first time into the world of mobile apps get confused about from whom they can take their mobile app developing services and they end up hiring low costing, local developers for their company. So, it is better not to go for the services which are cheap. It is highly advisable that one should go for good service and good quality providing companies so that you will end up getting high-quality services. 
Basically, getting or hiring any app development service depends upon the parameter which will help one to decide what to buy and what not! Usually, when you hire the app development service for the basic app it will cost you low on the other hand if you are hiring for the normal difficulty app then it will cost you a bit higher which is around $30,000 to $50,000 and the higher difficulty app will cost you above approx. $60,000 and above. It just totally depends upon the complexity of the app, on the above we have mentioned the approx. the amount that a company can charge just depends upon the complexity of the app.
There are many other factors that can make you think about hiring the service from another location. Yes! You read it right the geographical location can also be the major factor that can make you think to move towards the other location for getting the app development service. 
Among all the other locations the highest app making charges is charged by North America and Western Europe on the other hand region like Asia will charge a bit low then these regions. Here we are mentioning the cost charged by the android and iOs cost per hour according to the region. So, let's take a look at it….
| | | |
| --- | --- | --- |
| Region  | iOs ($ per hour) | Android ($ per hour) |
| UK | 70 | 70 |
| North America  | 156 | 170 |
| Australia | 107 | 110 |
| Eastern Europe | 35 | 35 |
| South America | 44 | 33 |
| India | 30 | 25 |
| Indonesia | 10 | 13 |
1. Australian regional app development services rates vary from $35 to $150 per hour.

2. The price app development service charged in North America as compared to other regions is higher it was estimated $27 to $250 per hour.

3. The App development service charges an estimated $25 to $120 per hour.

4. The app development charges in the UK vary from $45 to $175 per hour. 

5. The Eastern App developing developers rate from $25 to $155 per hour. 
The Indian app development services as compared to other regions like North America have lower rates and it starts from $15 to $75 per hour, on the other hand, Indonesian add development charges start from $20+. 
Another ideal thing that one should know is the average cost for the different app development projects for the different types of apps are:
1. Average costing for developing Windows phone App is about $20,000.

2. The average cost for developing the iOs App is about $25,000.

3. The average cost for developing an Android app is $20,000.

4. For hiring a US app developer may cost you about $100k per year.
Factors That Determines the Mobile Application Cost  
Apart from this, there are many other aspects that decide the pricing of the service. So, the following are the factors that decide the pricing of the app development:
1. Features and infrastructure
2. Total pages
3. Different platforms (Android, Windows, iOs, etc.)
4. Design of the app (individual, custom, etc.)
5. Type of app (business, lifestyle, fashion, gaming, etc.) 
6. Type (mobile game, business, social networking, lifestyle. etc.)
App Costing on The Basis of App complexity
| | | | |
| --- | --- | --- | --- |
| App Complexity  | Features provided  | Time Duration  | Cost |
| Simple | No API integration, no back-end, standard UI components, simple features (email subscription, social login, calendar, etc.) | 400+hours | $3000-8000 |
| Moderate  | Custom UI features, payment features, API, headsets and tablets adaptation, back-end server. | 500-800+hours  | $40,000-70,000 |
| Complex | Multi-language support, 3rd-party integrations, custom animations, complicated back-end, professional design, real-time features. | 800-1500+hours | $80,000-$200,000 |
App complexity is another factor that can influence the cost of developing any app. A simple or basic application doesn't cost much but in terms of difficult app making it will cost you much.
In simple words, the more complex the app the higher it will cost. Every year the cost of making or developing an app will increase as per the demand etc. in addition the technology costing is also raising the cost of the app development service.
Comparison Between Local Developer and Outsourced developer
This is quite common to get confused about what to choose when you don't have the proper team who can make things happen for you. We are here talking about outsourcing and local app development services. Choosing between both of them is quite difficult going for the local app development service is the only thing as it is easy for one to make a strong communication and also one can meet the app developer face to face. This makes one feel more comfortable to convey their message more comfortably.
On the other hand, if we talk about outsourcing it's not that difficult as it seems one can easily hire the experts out from their own location. As the App development experts, always available to serve your requirements overseas. The only major factor between them is proximity.
Preferring foreign experts for your project work can be the best option to go for as you will get a higher level of expertise in your budget as compared to local developers. If you are getting a trustworthy local developer then go for them. On the other hand, if you know trustworthy foreign experts then don't get confused just trust them as they are more expert in developing things. 
So, let's take a look over the pros and cons of outsourcing and local development:-
LOCAL
Pros
Cons
Extensive involvement
Less talent 
Direct Contact
Highly expensive
F2F meetings
OUTSOURCED
Pros
Cons
Lower working rates
Time zone
Highly Flexible
Absence of personal control
Immense talent pool
More eminent level of expertise
Cost Of App Development According To its Features
Taking about "How much does it cost to make an app?" is quite a complex question as its different features require a different amount and working hours. It is also, one of the most time-consuming parts of any app design. We can say that it totally depends upon the complexity of the app as well as the size of the app development team.
To make it more clear for you, here we are describing the major app development costing based on some of the top and most essential features of the applications which they usually have. 
Below down we are representing the most common features there making cost and hours which are required in each app. Kindly note that the cost is calculated on the average worldwide rate i.e $35/Hour.
| | | | |
| --- | --- | --- | --- |
| Feature | Description | Time | Approx cost |
| Basic messaging | – Typing status -Conversation details – Online/offline status – Read/sent status – Send media files and documents | 140-160 hour | $6000 – $6500 |
| Basic admin panel: Push notifications | – Send custom push notifications | 7 – 12 hour | $80 – $200  |
| Profile completion | – Set region – Add info – Add photo | 21 – 27 hours | $1000 – $1350 |
| Login | – Forgot password option- With email – With social media – Log out | 25 – 40 hours | $1300 – $1900 |
| Search | – Basic search with suggestions | 11 – 16 hour | $450 – $700 |
| Basic admin panel: Payment management | – See payments – Refund payments | 21 – 42 hours | $1000 – $2100 |
| Push notifications | – Users can receive push notifications | 23 – 30 hours | $1000 – $1400 |
| Basic admin panel: User management | – See a list of users – Edit user – Delete/block user – Create user | 64 – 70 hours | $3100 – $4300 |
| Profile editings | – Edit profile – Change password – Change email – Add/remove credit card | 45 – 60 hours | $2150 – $2900 |
| File uploading | – Upload photo – Upload video – Video playback – Photo view | 18 – 28 hours | $900 – $1300 |
So, on above we have mentioned some of the basic app costing and hours which are mentioned according to the worldwide costing. There are a lot more apps that can cost high in comparison with the usual app one. If we talk about the complex app features then this will cost much as compared to the normal as these are the complex ones.
Below down we are explaining so of the complex apps their costing, working hours which can slightly vary in comparison with the normal app development. So, let's take a look:-
| | | | |
| --- | --- | --- | --- |
| Feature | Description | Time | Approx cost |
| Use of the device's hardware  | -No back-end development is required | 16 – 24 hours  | $650 – $1,000 |
| Geolocation | -Back-end development included | 32 – 48 hours | $1,500 – $2,000 |
| Video/audio streaming | -Back-end development included | 56 – 72 hours | $2,300 – $3,000 |
| Offline mode | -Highly depends on the amount of app data -No back-end development is required to implement the feature | Up to 80 hours | About $3,500 |
| Integration with Google Maps | -Back-end development included | 32 – 40 hours | $1,300 – $1,600 |
| Ads | -Highly depends on a chosen library- No back-end development required. | 8 – 16 hours | $350 – $700 |
| Data encryption | -Encryption of the data transferred -default back end. | 16 – 24 hours | $650 – $1,000 |
So, from the above-mentioned data, we hope you get the approximate idea about how much does it cost to make the features of an app! Keep this thing as a note that the above data is based on the approximation worldwide costing. Therefore it's better to talk about the costing and working hours charged by the app developers as all the developers work with different techniques and they charge according to that. 
COSTING AND LOCATION OF APP DEVELOPMENT TEAM
The cost of developing an app is also justified according to the cost of the development team. This includes the app developer, business analyst, project manager, junior developer, lead developer, etc. This whole development team affects the final price determining factor. Below down we have described the pricing factor of the whole major team members according to the geographical location and their costing. So, let's take a look…
Above we have described the app developing members approximate rates according to their working. So, let's find out what the members of the app development team do:-
The UX/UI Designer –
1. Making of wireframes.
2. Examination of the comparable applications.
3. Creating the final design.
4. Analyse user preferences.
The Business Analyst-
1. Investigating competitors.
2. Identification of technical and business problems.
3. Reviewing project specifications.
4. Gather the required elements.
5. Determine the project value. 
The QA Engineer –
1. Checking the application stability.
2. Do the testings.
3. Check the UI and other apps components.
The Project Manager –
1. Coordinate with the entire team.
2. Make sure that the work will complete on time. 
3. Comply with all the requirements.
The Mobile App Engineer –
1. Build and publish the application. 
2. Use all the latest tech for justifying the application.
(Visited 212 times, 1 visits today)