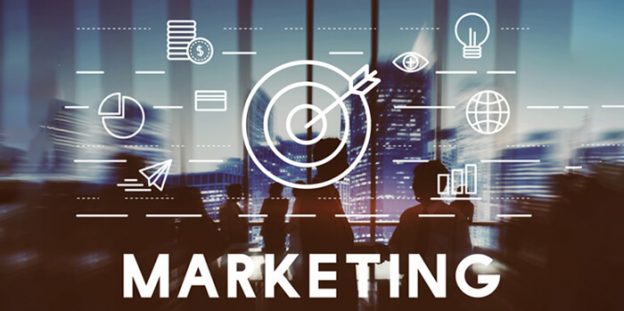 Don't have a bunch of money or too many bucks to spend on your business's marketing? Worry not, there are plenty of amazing marketing tactics that won't hurt your small marketing budget yet will give you excellent results. If you are a small business owner, trying to compete with those giants, this blog is definitely for you! We understand that you have neither an endless budget nor abundant time, so have a look at some 15 great marketing strategies, through which not only you can successfully market your offering but remain competitive too! So, no matter which industry vertical you operate in, they will definitely give you a higher Return on Investment (ROI). Let's dive in:
1. Publish awesome and relevant content – Scenario where the user is everything, the importance of kick-ass content is immense. If you can write awesome content, all by yourself, what could be better than that? After all, the cost will be zero but will definitely be going to take a little bit of your time. But if you can't do that on your own, ask someone on your team who has a flair for writing, to craft some awesome content that you can publish. Content with high quality and relevance will have a massive reach and is undoubtedly going to provide your product, a lot of attention. Don't limit your content to just blog posts, add a lot of informative videos, online courses, podcasts and yes, infographics!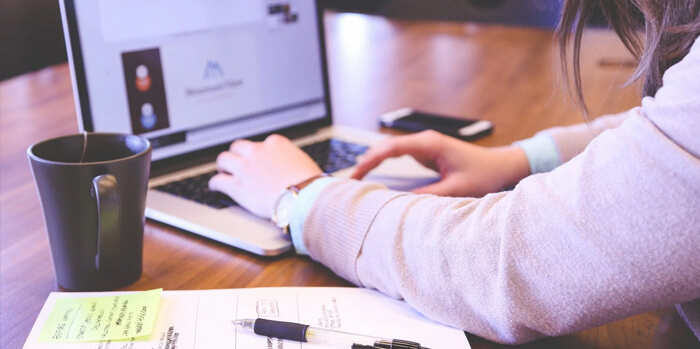 2. Organic Social Media – People love brands that are actively using social media and try innovative ways to reach them. With almost 3.1 billion projected social media users in 2021 as per Statista, avoiding it is no damn option. But now the important question is how much time and resources you should probably be spending in order to grow your social audiences. The best way to deal with this question is to understand how your customers love to be approached and through which medium. For some businesses, having a tie-up with the influencers is a must for a fashion-savvy audience on Instagram while for some others, it might be totally useless. So, social media can be an excellent medium to reach your targeted market but that should be strategically used.
3. Don't forget the power of email marketing – As a marketing channel, email comes with a lot of advantages. It is easy to craft and automate, costs very little, is a means of instant communication and has a massive reach for it can reach a very large number of your potential customers in one go. And yes, they have the highest opening rates too! But make sure that you provide valuable content that is not just engaging but relevant too for your users – otherwise, your emails will be either deleted right away or will be become a part of spam box. Give something "of value" to the users like new product launch info, offers and other important updates that can compel them to open your emails and convert.
4. G
oogle My Business (GMB) – One of the most powerful things that one can do for their business is ranking their Google My Business (GMB) listing. In fact, if you are a local business owner having a local customer base, this might prove to be a very powerful and strong business strategy. You can effortlessly pull in a large number of qualified leads if your customers see you on the top of the list with accompanying good reviews, and guess what, all this without spending even a dime on paid ads! Cool, isn't it? So, if you are a local business and wish to target those local customers, make sure to keep GMB at #1 on your priority list.
5. Free samples or demos – If your offering is a product or even a service, you gotta make people try it! But how? You can easily build awareness of your product by offering free samples and demos of your offering. So, no matter how awesome is your offering, who doesn't like free? By offering free samples, you give the opportunity to potential customers to connect with your brand and within no time, you can make your product or service a way of life for them.
6. Don't forget to experiment with Facebook advertising – Social media has certainly brought a sea change in how modern marketing works in today's scenario. Millions of small and medium businesses are able to leverage social media advertising particularly Facebook ads. They are relatively inexpensive and can be very effectively utilized to reach any audience, irrespective of the location. For advanced targeting, Facebook ads are indeed the best for they allow you to easily target your specific audience based on factors like age, sex, online behavior, interests, location, and several others. So what goes into creating an effective and powerful ad on Facebook? We say nothing much! All you need is a solid and powerful headline, a bit of descriptive copy, a single image and a link – and you are good to go! Live streaming on Facebook is something a marketer can also take advantage of for live marketing. 
7. Video Marketing – Video marketing has been a major trend since the last few years and is still the one. Video content is indeed really valuable but it will cost you big time to get professional YouTube videos produced and shot. So, instead of spending on them, you can create your own on Instagram or Facebook. YouTube is the king of videos, so create some engaging ones yourself and host your content on YouTube. By doing this, you can effectively expose your content and brand to new audiences. This free marketing tactic can help you to strike that vital connection with your targeted audience. Remember to follow a plan and script, but trust us, a little bit of humor doesn't hurt! End things on a strong note and a message like " Give us a call",  "Book an appointment now!" or " Place your order today". Last but not the least, distribute your videos not just on YouTube or Facebook but also on multiple other video hosting sites.
8. Establish a clear identity through branding – In order to communicate about what your brand stands for, the values, and the business motto, you definitely need a clear identity for your business. Once you have ascertained what your brand stands for, an appropriate name along with the logo, colors, and imagery is what you need next. You can collaborate with an established branding agency or even hire a freelancer to build brand awareness and identity. Make sure to integrate your logo in everything, envelopes, email signature, letterheads, business cards, and advertisements. You need to think out of the box- branding is not just about affixing logo everywhere, it is about establishing a brand in such a manner that people can connect with it and it becomes memorable just like Stackbucks or McDonald's.
9. Know your business and customers – 'One size fits all' for designing the marketing strategy is a common misconception that is never going to reap any rewards. Every business is different and has a different set of requirements. Before you choose the elements that you would want to incorporate in your marketing strategy, you need to have an in-depth understanding of your customers and their expectations. What is their average age? Where do they live? Which online services do they use and how they look at your product? By having the exact answers to these questions, you can create a more focused and targeted marketing strategy in order to target the channels that can fetch you the desired results.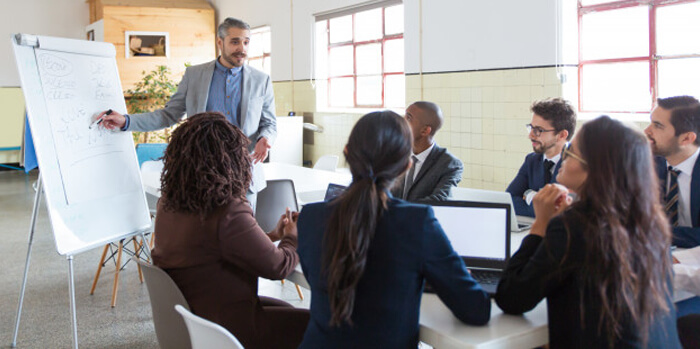 10. Build a killer website – One thing that can totally put people off your company is a poorly designed website. For branding and marketing to work, having a killer website is a prerequisite. Think about a situation where you have put in a lot of effort to get those clicks and traffic, but the bounce rate is high as your website's design is poor and it is quite difficult to navigate as well. So, great design,  awesome user experience, and speed can get you the influx of traffic and those conversions.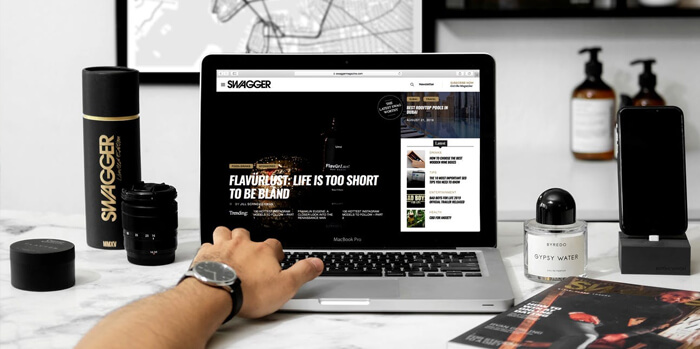 11. DIY Infographics – When it comes to marketing, Infographics are indeed insanely powerful. This tool is so eye-catchy, easy to digest and people just love it! The engaging graphics and the method of presentation of information in a crisp manner make them hugely popular. Getting a top-notch designer to create these infographics for your business can break your bank, so put that creativity of yours to work and create some good ones for your business with the help of Canva.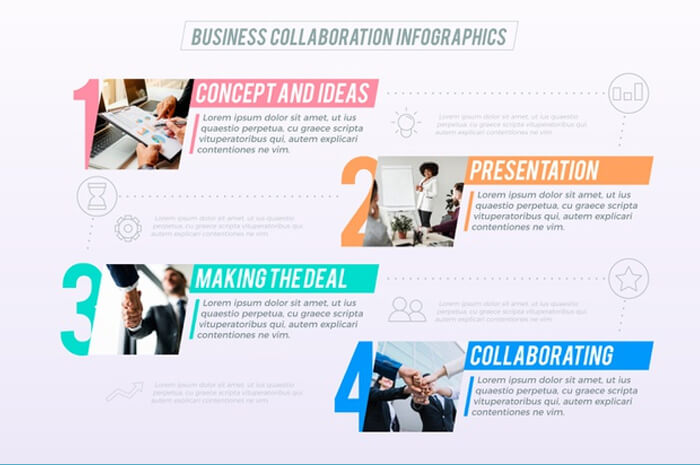 12. Write a column – If you have a flair for writing and possess decent writing skills, why not use it for your business to market it effectively? A weekly or monthly write-up can be quite an effective way to use your expertise. This method can indeed do wonders for your brand and business, can help you a lot in establishing contact with your targeted audience and build a relationship with the readers. But make sure, that the content you craft offer value to the readers and is of relevance to them. This will surely help you to build trust with the audience who are looking for what you have to offer. You can start with writing pieces like :
a. Report on the latest trends or events
b. How-to guides
c. Current events and updates
d. Interviews with prominent personalities of your specific business vertical
13. Surveys and feedback – The best companies are best for they believe in continuous improvement, and feedback plays a crucial role in that. Feedbacks are really important for they not just help you to improve your offering on many fronts but also help you have your hands on client testimonials at the spot. After delivering a product or a service, ask your customers to provide feedback and reviews as they can help you get positive responses from the customers online who look for reviews on Google or client testimonials before buying a product or a service. You can offer discounts or coupon codes to those email subscribers who complete the surveys or can even get the customers complete a survey before offering any discounts for purchases. You can use some survey tools too to make your job easier!
14. Use photo and video content – Creating videos in order to market your offering is absolutely a no-brainer and to communicate the core message of your brand, this is a time-tested strategy. 'A picture is worth a thousand words' – and this is definitely true! Pictures and videos can go a long way in promoting your brand and offering effectively. All that is required is top-notch content! To keep up with trends, experiment with a lot of pictures and video content to make an impact. Storytelling is hot and it sells too! By weaving impactful stories around your brand and offering, you can market your product or service. You can hire someone to make those engaging videos or if you want, you can do it too. But make sure, that you clearly explain your product or service. Add informative and entertaining value to your videos and you are good to go!
15. Monitor and Review – Monitoring and review are as important as strategizing! Whether your promotional efforts and strategy are producing the desired results such as increased sales and revenue is an important aspect to monitor. It is also important that you periodically update your content, craft unique and valuable content and put efforts so that your content creates a buzz on social media. Update your marketing plans every quarter, review your marketing strategy when you plan to develop a new product or deliver a new service or even when a new competitor enters the market.
In conclusion, marketing is considered as a daunting task and indeed creates a lot of pressure and worries for the entrepreneurs worldwide. Probably you would want to spend all of your time in your business and achieving those targets, but to beat your competitors in this digital age, you need weapons like above to make an impact on the market. And before we end this, remember to market in a way that it doesn't feel like you are marketing!
Instagram Feeds
[instagram-feed]