How to Outsource Mobile App Development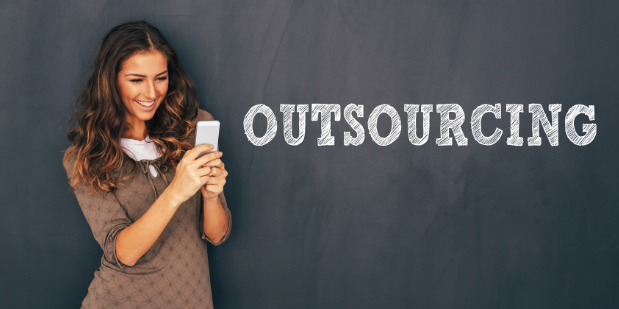 Many companies who are already established in the market & even startups are looking for outsourcing their projects. There are many benefits to outsourcing mobile app development as it decreases your project costs, and even improves the quality of your product. So, today we will help you choose a mobile app development outsourcing company along with working behavior, paying models, and other outsourcing information and how to select the best company for you. 
6 Steps to Hiring Outsourcing App Development Team
Step 1: Know your Requirements
Before outsourcing, you need to know about the detailed definition of your mobile app and the outcome so you know what you will be getting.
Step 2: Find an App Development Team
You need to select the type of outsourcing mobile application development team like onshore, nearshore, or offshore.
Step 3: Check Portfolio
Before filling any contract form, look at their portfolio and even talk to a few of their clients.
Step 4: Select Service Model
To hire outsourcing app developers you need to choose among project-based, dedicated teams, or out-staff working models.
Step 5: Choose a Payment Model
You can choose among fixed price or time or in various installments. Particularly after each milestone or achievement. 
Where can you find an Outsource?
B2B Directories: There are a few websites like application development outsourcing companies. They help with the location, expertise, and rating of the listed outsourcing companies from which you can choose app developers. 
Freelance Websites: If you don't have that much for your business then you might need one specialist with a particular skill set & in this condition freelance sites to come in handy. Upwork is one such example where you can hire a freelancer or an outsourcing team for a fixed price or hourly rate. Sometimes working with freelancers might be risky. As it is hard to find the real experience of the developer and whether they are reliable or not. 
Dev Blogs: If any of the company's expertise meets your project idea, you can contact them without hesitation and find the best developers for your project or mobile app development. 
Design Networks: Many top app development companies work full cycle and create both the code and design for your project and it can be very good for your mobile app development. 
Find out About the App Development Company Expertise
Before sending emails to all app development companies, you need to go through their portfolios and you need to focus on the following: 
Projects: Look out for attractive projects in the companies portfolio 
Tech Stack: Do the developers have enough experience with the technologies that are required for your project. 
Industry: has the team ever developed a project for a similar industry to yours?
Clients: Check for the feedback given by other clients for better transparency. 
Partners: Is the team partnering with tech companies like Google or other famous brands.
With in-depth research, you can get answers to these questions & narrow down your search to the list of mobile app development companies.
Select the Best Service Model
Project-Based – Once outsourcing a dedicated team, you have a pre-defined goal. A project-based application outsource includes many things like a fixed-sized team, a fixed budget, a fixed period, the task of developing the best possible product based on the backlog.
Dedicated Team – In this business model, the outsourcing company is responsible for everything like building the team and other personal management and process quality. It provides responsibilities like Tasks assignment, team leaders, project management, task scheduling, project status.
Choose the Most Suitable Payment Model
There are many outsource app developers that use different payment methods like monthly salary like regular staff members. Let us have a look at different ways for your most suitable payment model.
Fixed Price: Such working models only in the combination of the many criteria like small projects, limited budget, amount of time needed is easy to estimate, the scope of work.  This paying model suits startups and newborn businesses.
Outsourcing app development reduces costs, delivers the project in time, and most importantly increases team productivity. The overseas mobile app development is perfect for mid, small and large size companies and you can also have this benefit from these points.
How much does it cost to outsource app development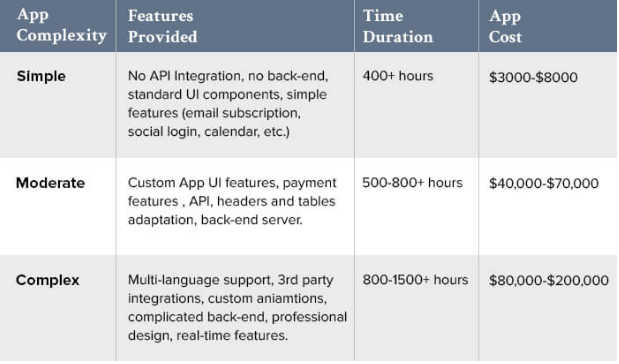 Here are some of the examples of the common types of apps and the average cost to develop them.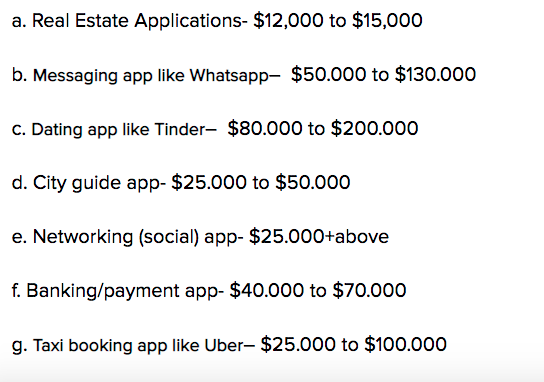 Read More:
# How Much Does It Cost to Make an App
# How to Hire iOS App Developer
# Tinder Alternatives: Best Dating Apps Like Tinder 2020
(Visited 52 times, 1 visits today)