How can I make my Google Drive document public?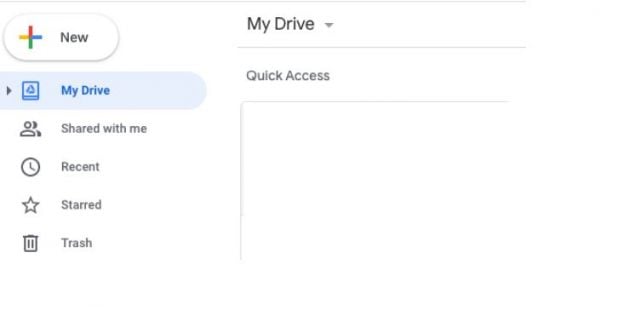 Storage house – public source
We all are gifted with a storage unit. That helps to store all good and bad experiences. Human brain remembers and reminds the past and the future actions. But to an extent. Sometimes we say oh it slipped my mind. Or we forget things. Due to which we store things in such a way that it reminds us to follow. Technology has created a storage source that remembers itself and reminds ourselves too.
Artificial storage refers to external storage devices commonly used. We all have heard of memory cards and hard drives. But this still sounds obsolete because these days laptops, desktops, even phones are introduced with great storage ability. Even creating a gmail account also gives a storage facility.
Google Drive
Google drive is a service developed by Google for synchronizing and storing files. It has allotted 15 GB free storage for each user. It also gives an option to purchase more space with a nominal amount accordingly. We can store pictures, videos, files and folders. We can store important documents in drive so that we don't have to look for files in the source again and again. It's application allows us to access the document anywhere. It is designed for digital appliances. It can also be used offline on windows, macOs computers, and android and IOS smartphones and tablets.
Drive has also been enhanced with new features of editing documents, spreadsheets, presentations, drawings, forms and more. This can be performed through a new office suite which includes Google Docs, Google sheets and google slides. Action taken through the office suite can be saved in drive for future reference. It gives a private control for every file and folder created. Their settings can be amended accordingly. It also enables users to set sharing settings with other users or making content public.
Sharing
Document creator is by default considered to be the owner of the file or folders. Ownership is transferable. Public visibility of the file and folder can be regulated. Sharing can be done privately and publicly. Privately it creates a link that can be shared through email or private messages. Publically also files and folders can be shared. It allows access to the web browsers through search engines. We can also set an access level "to view", "to edit" and "can comment". Enabling editing allows others to edit.
Drive sharing doesn't restrict to family but also to public. It allows you to share your files on search engines that are accessible to others. Even to people who are not of your domain.
How to make Google drive document public :
Sign in to Drive from where you want to share the document with respective Id
Select the document that you want share publicly
Click on "share" option from the dialog box after right click on the selected document
Box appear with "share with people and groups" title
Enter the email address you want to share documents with. Irrespective of other domains.
Click on "Change to anyone with the link". It will show a shareable link.
Three providers allow users to take actions on the documents viewer, editor and commenter. But people with other domains may only view the document.
Finish the setting by clicking on "Done"
You can copy and paste the link at the place from where you want to share
Not only on desktop or laptop, you can share documents publicly through an android device. Yes we can. Let's follow and figure out.
Install Drive app, sign in with your gmail email address.
Upload the documents that you want to share
Tap on three dots of the document or folder
Click on share, the first option
It will reflect the space to add email address, bottom of the screen will show "who has access"
Tap on lock not shared option
With a shareable link it will reflect the change option. Tap on the same
It will show 4 options restricted, viewer, editor and copy link
Restricted gives access to emails that are added by the owner of the document. Viewers give access to anyone on the internet with this link. Editor gives access to edit as well to anyone who has the link. Copy link just helps to copy the link
Link sharing icon
Above option helps to change the sharing settings. From restricted to anyone. What if this option can be accomplished by clicking one icon. Yes which is simple and easy to recognise. It is available on both desktop and Mobile App.
Select the document
Right click on the document and click on "link sharing on" option (on desktop)
Click on three dots of the document select "Link sharing off" it will change the link icon color from grey to green. (on app)
In both cases you can copy the link and share it with people.
Google Drive strikes on quality and quantity at same time. It's a feasible and accessible source of sharing and uploading important documents. Backup and synchronising ability helps to get your data at one click. Irrespective of time and device drive is accessible. It is a storage room for essentials. Photos and files are synced with the device once login. It is a world wide compatible app. World wide apps allow users to upload documents through drive. There are no restrictions to the format for storage.
An app that turns to be a user essentially makes their lifestyle effective. From storing to privacy options all are explored in a single app. It fulfils all requirements of the user without any hassle.
Read More: VerveLogic
# How Much Does It Cost to Make an App
# How to Hire iOS App Developer
# Tinder Alternatives: Best Dating Apps Like Tinder 2020
# How to Outsource Mobile App Development
# Big Data and Machine Learning
# 9 Best Stock Marketing Apps of 2020
# 10 Best Calendar Apps for Android and iOS
# 25 Best Programming Languages for Mobile Apps
# Four prime types of Machine Learning Algorithms
# How to get compass on Google Maps?
# Most Popular Web Development Frameworks for 2020
# App Download and Usage Statistics 2020
(Visited 2,304 times, 1 visits today)