The Best 106 Startup Statistics You Need to Explore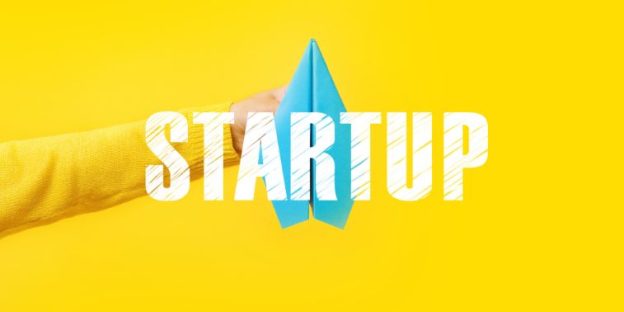 What percentage of startups fail? What are some of the best startup statistics? What is a startup? How can I improve or make changes for a successful startup? If you are looking for all these questions answers, We have discussed all the startups. What does the startup need to look for? What are some of the important points that startups must focus on? Continue reading the blog. We have introduced you to the best things you need to know about startup statistics. It does not matter whether you are an app development company in the USA or running another business, small or big. Implementing all the statistics in this blog will help you a lot. So, let us dive deep into the blog to explore startup statistics.
Explained
: Startups and Their Top Statistics
All of us have different forms of startups in our minds. You may think that a startup is a five-person team that makes a business run- or has 100 employees with different responsibilities. The employees think they will skyrocket the startup with their work. But here, you must understand that a five-year-old company can be called a startup.
A startup can graduate to a large company. In order to do so, the startup has to acquire more than one company by generating revenue of more than $20 million and having a good number of employees. So the company can be ruined easily by distributing different duties to the employees.
There are several things that we need to focus on. The employees that have been hired will be working for the entrepreneur. Entrepreneurs think their idea to run a business will take the startup to the next level. It's just a dream right now. It may be risky for some entrepreneurs. They must prepare for all such things by learning every time. There are different stages that you will be facing to have such a risk. However, it has been studied that 10% of businesses get to have success each year. It takes lots of effort and different strategies to take it to the next level, and they have seen the startup failure rate.
There is no doubt that when you go for a startup, you will face the first funding problem. Therefore, the funding for your startup will be from your pocket- for this, your company goal will be different from your capital, right?
Below we have discussed everything you need to know about startups and the problems you will face. All the points are added comprehensively and explained well. So you do not get confused about having the right thing for your startup.
If you are looking for a startup, check out these new trends before starting when you have all the mentioned points in mind. You will have the ideas and tricks to come out of all the problems. Let us see how those mistakes and top tricks will help a startup like yours.
Explore All The Startup Statistics For a Successful Business
Here we have explained every point to you in a comprehensive manner. All the points mentioned in this blog will help you with the successful startup you will start. So, you must implement all these points mentioned below. This way, you will come up with effective strategies for your business. Check out all the points to have the best statistics for your startup, or you can also know them for your knowledge. However, all the points mentioned below are from our experts. You can have ideas and use all the points for a better understanding.
What are startup statistics and trends?
Regarding startup statistics, we have studied the average time between funding its rounds from seed to series A- 22 months. However, series A and B are both 24 months. When we look at the next level of the series. The average time between funding is 27 months.
Carta
47% of startups belong to a series A. They spend around $400k or more than this amount every month.
Fundz
Coming to the next level, the series C. The average funding amount for a series C round is $50 million.
Fundz
As you go to both rounds B and C. You will find that a company will work for 14 to 20 months. But this does not include the capital from a particular company, and this is before bringing in the new capital for a company.
Forbes
Here is the great achievement of the startups in the USA. The startups in the USA generated around 2 million jobs in the country. The results speak for themselves as the startups worked and created job opportunities for millions.
U.S. CB
Moreover, when we look at the data. We found that in the year 2018. At least 30.2 million small businesses were being operated alone in America. It is a huge achievement and creates citizens' lives easier by developing more jobs with the help of startups in the United States of America.
SBA
Companies raised nearly three rounds when the startups asked to get Series A funding for them. It means there are several steps to creating job opportunities and getting level up.
TechCrunch
Suppose we look at the data of educated entrepreneurs. We have found that at least 95% of entrepreneurs have a bachelor's degree with them. The entrepreneurs running startups have good ideas and can make good decisions.
Ewing Marion Kauffman Foundation
It may be shocking to know that only 2 startups out of 05 are profitable. The remaining one out of the three startups either broke or may continue to lose money. They kept running the business smoothly.
Small Business Trends
A good number of startups from Series A were funded in 2017. The number of funded startups was 67%, generating revenue already.
TechCrunch
By drilling down, we found that the average Series A in 2010 had $4.9 million. In the future, the amount will reach

$12.1 million

. It is a good number in Series A.
TechCrunch
We have also found that experience matters a lot. Suppose a person wants to start a startup in their 60s. The 60-year-old is 3x as likely to have a successful startup as a 30-year-old.
Kellogg Insight
The active number of unicorns in the United States of America (USA) was 145, and all that was worth $555.9 billion.
TechCrunch
In 2016, 69% of entrepreneurs in the USA started their businesses at home.
Small Business Trends
What about male-to-women entrepreneurs? Do you know the ratio? We have discussed and mentioned the exact ratio of male entrepreneurs to woman entrepreneurs. The ratio was 10:7 in the year of 2019.
Global Entrepreneurship Monitor
Here is the time of year you pitch, and you get the details of your data. Therefore, the value of your pitch deck is one of the strongest factors. This way, you will be affected by the amount of funding you will receive.
Forbes
It is not hard at all to get started with a startup in the USA. Individuals can start a business within 6 days only.
Dynado
It has been studied that 66% of small businesses will outsource their services to other small businesses.
FreshBooks
Startup Success Rates
The survival rate of a business within five years is mining at 51.3%.
US Census Bureau
If a business person has previous experience- it will be easy for the person to get a 30% chance to succeed in their next venture.
Skill vs. Luck in Entrepreneurship and VC
While talking to entrepreneurs, we have learned that 82% of business owners admit. They have the right skills or qualifications to run a company facing problems with a limited cash flow.
Small Business Trends
You have to pay attention to your customers, and it is important when 14% of startups fail. The reason behind all this was not to regard the customer's needs.
Fundera
Generating a new successful business has become a challenge for startups.
Statista
Suppose we talk about the success of a business by a previously failed founder and a new founder of a business. The previously failed founder has a 20% chance of having a successful business. Conversely, the new founders have at least an 18% chance of success.
Skill vs. Luck in Entrepreneurship and VC
We know that the USA healthcare startups were the strongest industry, making

$36.3 billion

in revenue along with Inc. This includes the 5000 companies.
Inc.
The startup failure rate
It has been studied that 90% of startups fail.
Failory
10% of startups fail in the first year of their startup.
Failory
The failure rate of startups across all industries is almost the same.
SBA
It is common to have a startup failure during years two and five, with the 70% falling into the mentioned category.
Failory
Most of the startups' failures are due to misleading market demand. Or in simple words, we can say that not meeting the needs of the customers looking for a particular thing. We have found this in at least 42% of cases.
CBInsights
One of the biggest reasons we fail a business is not having funding and personal money to run the business smoothly (including 29% of cases).
CBInsights
Another reason we found is to have a weak funding team for a startup. Competitors beat the weak teams.
CBInsights
Startups fail because the competitors are active for a long time.
Failory
The startups did not fail. Their marketing strategies, product price, and unfriendly product marketing were not good. They must be working on all the things mentioned earlier.
CBInsights
In one of the cases in 2019, 82% of the businesses went under because of the cash flow problem.
Fundera
The funding and investors' facts
We have seen that the individual venture capital firms received more than 1,000 proposals in a year, and it was found that most of them are interested in businesses that need the amount to be invested, which is around $250,000.
Money Crashers
33% of startups with capital for employers have less than

$10,000

.
SBA 2017
The 12% of startups that have the capital for employer firms is $250,000. Or it is more than this amount.
SBA 2017
When the venture capital funding reached a decade high, it included

$155 billion

.
KPMG
The 1% of startups involved in a unicorn startup. These involved startups were Uber, Airbnb, Slack, Stripe, Dicker, and other such top businesses.
CBInsights
While looking at the data of male and female founders of the year 2018. The male founders brought in $109.36 billion in VC; on the other side of the coin, the female founders broke the record and brought in $2.86 billion in VC.
PitchBook
We learned that valued at $75 billion, Bytedance, a Beijing-based news, includes the information content platform. They were the top-valued startup by venture capital firms worldwide in March 2019.
Statista
One in four businesses could not receive the funding they needed for them, which brought their business to limited growth.
Fundera
The startups started their business in less amount. The amount was to have at least $5,000.
Small Business Trends
We studied that the small or big businesses' load, credit cards, and lines of credit account for about 3/4 of financing for the new firms.
SBA
The startup costs statistics
We have seen that one of the startup costs, which is expensive enough, is the payroll. In the USA, the payroll costs for a startup are

$300,500

. The data include only five employees only.
Smart Asset
Personal funds, at 77%, were one of the most popular financing methods for startups in the year 2018.
Lendio 2018 survey
The popular and large unicorn startups Uber, Airbnb, and others had billions of dollars to become more successful.
PitchBook
The startup equipment costs ranged from around $10,000 to $125,000.
Fundera
When we come to the salary for self-employed individuals, it was $50,347 in the year 2016.
SBA
The businesses like medical offices, manufacturing companies, restaurants, small businesses, and other such businesses need to have more than

$100,000

to have a startup.
Small Business Trends
Construction, online retail, accounting, and landscaping need $5,000 for startup costs.
NSBA
Note for a startup team
You may be well aware that 99% of USA businesses are known as small- those have 500 employees to work.
SBA
We studied that it takes at least 6 months to hire an employee for a startup.
Forbes
Startups were found weaker-those reported a high level of previous experience and low levels of passion or collective vision.
Harvard Business Review
The startup owners spend 40% of their time on tasks that do not drive revenue. They spend their time on hiring, payroll, and HR tasks.
Entrepreneur
The most common point to fail in a startup is to have 11 to 50 employees.
Failory
We noticed that two founders escalated the odds for a startup's level-up with 30% more spending. The data include consumer growth rate and higher likelihood, which result in not scaling fast.
Small Business Trends
Team issues are found to be the most common that lead to the failure of a startup.
Entrepreneur
Startups do not succeed along with experience only. They need soft skills, including shared strategic vision and entrepreneurial passion.
Harvard Business Review
It is found that 50% of businesses have a CFO (Chief Financial Officer).
Wall Street Journal
FinTech startups and their statistics
Both blockchain and cryptocurrency raised $3.9 billion. It was in the first quarter of 2018, which is 280% compared to 2017.
Diar
Instead of adopting new strategies. The fintech startups will look for data-driven and user testing.
McKinsey Panorama Report
The investment for venture capital fintech reached around $30.8 billion in the year of 2018. There was an increase of

$1.8 billion

from the year 2011.
McKinsey Panorama Report
There was an increase of around 80% in the financial institutions of fintech partnerships.
McKinsey Panorama Report
The investment increase was

$1 million

into cryptocurrency and blockchain in 2018.
Coindesk
When we look at the increasing number of fintech worldwide- there are 12,000+ fintech startups. The USA alone has 5,779 fintech startups.
Statista
Fintech has 39 venture capital-backed universes worth $147.37 billion.
CB Insights
There was a $512 million VC investment and deal value.
KPMG
There were five new fintech unicorns developed in the year 2018 and two in January 2019.
CB Insights
One of the biggest challenges fintech startups have faced is the cost of customer acquisition.
McKinsey Panorama Report
What are construction startup statistics?
We studied that construction startups have a 53% of failure rate.
Failory
Construction startups got $581.6 million in 2017 and $182.7 million in funding in 2013.
Crunchbase
The investors contributed to 87 deals for construction startups last year.
Crunchbase
Series D round one of the startups Katerra has raised $865 million.
Crunchbase
A new construction company will last more than 5 years, which is 36.4%.
McKinsey & Co. 2016 study
Artificial intelligence (AI) technology will increase by 71%. It is the best opportunity for construction startups.
Small Business Trends
Residential construction is growing in a big number compared to the construction segment.
Accenture
The usage of electric utility construction is 9%.
Tradesmen International
Technology Startups Statistics
It is estimated that the age of tech startup founders is around 39.
Ewing Marion Kauffman Foundation
The USA is counted as the largest tech market in the world, which is $1.6 trillion.
CompTIA
Studies show that America has an average of 20 technology companies established yearly. These companies reach

$100 million

in revenue generation.
Ewing Marion Kauffman Foundation
The tech startup has the highest business failure rate failure (63%).
Failory
There was a higher rate of tech-based wage growth in the USA- from 2007 to 2016, compared to 20% vs. 3%.
ITIF
You may know that there are ten tech-based industries. These include pharmaceutical, medical device, computer, and semiconductor machinery manufacturers.
ITIF
The data from 2007 to 2016 shows that computer and electronic manufacturing startups have boosted by 78%.
ITIF
The tech-driven ventures deliver the best opportunities. That pays an average of $102,000. Which is more than double the current USA ($48,000).
Forbes
Real Estate Startups Statistics
The real estate startups got $1.9 billion in 2019.
Crunchbase
Proptech, which is also known as property technology. The proptech startups are growing at a good number. The data shows they raised 255 starts.
Statista
Real estate startups have adopted technology like artificial intelligence tools. The number includes REX ($45 million) and Knock ($400 million), and the last one is to have Zillow ($565 million).
Housingwire
The real estate industries got substantial funds into office-sharing startups. This includes the industrious and raised to have $62 million in 2017.
inman
Here the top real estate tool adopted by prop-tech startup CEOs was to have commercial property.
Statista
Proptech supports small businesses and startups, including real estate agents.
inman
As per the data, over

$13 billion

have been put into numerous prop-tech 
companies all over the world.
Statista
What is the future of startups?
It has been seen that unicorn businesses are more and more common. So, seeing all these. We noticed that the rate has increased by 353.1% in the year between 2013 to 2018.
The Wall Street Journal
Suppose the stars or already established businesses need a complete solution. They have to look for a solution. The solution for all these issues is adopting new technology for fast results.
PitchBook
They need to identify that the startups need to have personalized marketing to meet their target audience's requirements.
Entrepreneur
The coming year will have a good number of startups. They will heavily move towards new technology to avoid keeping up books by disappearing the marketing distresses.
Startup basics
The startup subscription boxes include food, beauty products, apparel, lifestyle, and other products.
Startupbasics
As the different industries will grow, the startups will start to collaborate and come to have partnerships.
Startupbasics
There will be many entrepreneurs from different and top universities worldwide. 
Entrepreneur
Businesses are growing and will be living personalized services using various techniques.
LinkedIn
Opinion and Startup Costs
Until you start doing the practical; you would not be able to learn and explore what you are looking to have for you as an entrepreneur. Having practiced in a business will make you learn from it every time. What are startup costs? These are one-time activities to start a new operation activity. Mean some expenditure that you are incurring. What could be some examples of this? Well, it could be that you're opening a new plant. If introducing a new product or service, you might expand into new territory. What happens when these events occur? Might you incur travel costs? Employee salaries certain accounting. The costs of training costs computer systems and other costs that are related to this one-time activity.
Small Business Trends
You need to look for all the things such as what are the threads you will be facing. What things will be larger for you as a challenge? Know them all and apply the lessons you have gained from learning from others as well. We will find out shortly in addition to the startup cost. When you are operating in a new territory, whether it is the startup cost, the initial cost, or the organizational cost, the reason is simple: generate more revenues. Now is this future revenue guaranteed, and the answer is not; you don't know. Whether these costs and expenditures will provide future benefits or not, you want them to provide them, but this may not be true. 
Failory
When you look for a team to be built. You need to look for the weak points of your company. This will fill up the gap and needs of your business. Know what all those things need to bring. So, an accounting as conservative as conservatism would apply to us. We will expense them. We will expense them and specifically talk from a gap perspective. You need to bear in mind; if you purchase tangible assets such as trucks, vehicles, and buildings. 
Failory
You need to research well so that you can know. Who is active for a long time. This way  you will be learning more about your industry competitors. Those are still capitalized, although they might be part of the startup cost. Nevertheless, they are accounted for separately. We kept the organizational costs for tax purposes, which is why we kept them separate. 
Founder Institute
If you want to hire the right people. You need to look for all those employees that want to change the world. As part of the startup cost, you might be able to expense $5000 and amortize the remaining with certain limitations. 
Marc Benioff, CEO of Salesforce
Because for tax purposes, they don't want you to take the expenses. They want you to take fewer expenses for tax purposes. You are happy to take the expenses, and this is something you want to start to think about. The difference between how you treat a transaction for financial accounting. And for tax and this is the main reason why we wanted to talk about these. Because when it comes to organizational costs. 
Iron Paper
You do not have to go for the money, instead, look for the vision you are going to achieve. So if we are looking at organizational costs for tax purposes, it is going to be different. It's going to be different for the gap and tax. But for the gap, you will expense the tax you are limited to 5000. Then the rest you will amortize. It means your expenses in future years. The difference between the two will create a difference in taxable income. 
Tony Hsieh, CEO of Zappos
92% of businesses believe that having a website for a company leads to successful digital marketing for the particular company. The financial income and operating income, how about initial operating losses? What are the initial functional laws? It is when you start the business at the beginning. You are going to be incurring losses. Early on, the companies don't make a profit. They're just testing. 
Forbes
You as a founder of a startup need to identify the downfall of learning from different lessons. This way, you want to have your own business. You need to implement all the lessons you have gained. The market might have to sell things at a discount to gain market share. They might have high advertising costs and high expansion costs. So they're going to be incurring a loss. What do we have to do with those losses again for the gap? You're going to expense them for the tax you will see later. Those operating losses will create future deductions, and that future deductions might create what's called a deferred tax asset. The point is the startup cost, initial operating cost, and organizational cost for gap purposes. They are expensed for tax purposes and they are treated differently.
Failory
Conclusion
The startup statistics mentioned in this blog will help you; if you have a startup. The statistics for startups let you explore and learn from other startups' mistakes. So, check them all to have an effective strategy for your startup.
If you are a startup looking for solutions to make things work for you. Our VerveLogic team helps businesses like yours in app development, web application development, and other top services- which makes a good approach to your business target audience.
So, if you plan to develop a website and give digital exposure to your skills, reach out to VerveLogic. Our experts will get to the roots of your requirements and deliver the best-customized solutions. Before you begin with the website, create your brand identity and image using a brand logo. Verve Branding can help you do that most effectively. Lastly, once you're up with the website, reach your target audience with the help of experts. Hire digital marketing specialists at Verve Online Marketing and boost your business at an accelerated rate.
(Visited 13 times, 1 visits today)