How Banks are Benefited By Mobile Apps?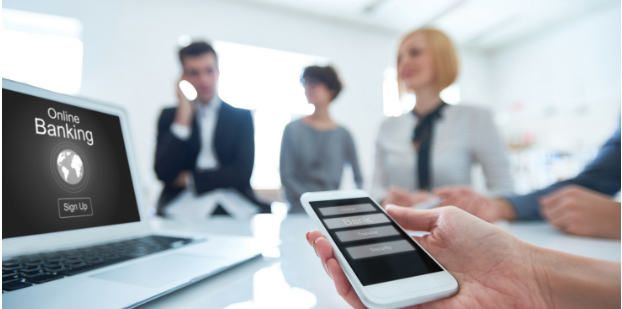 Banking has now revolutionized into a technology savvy industry largely due to improvement in mobile technologies. According to a report, the number of smartphone users is increasing day by day and is expected to cross the 3 billion margins by 2020. The number of people using banking apps developed by mobile app company in San Diego is also increasing. So, let us have a look on how mobile banking apps benefit the banks.
Lowers bank's expenses
Transaction through mobile helps the bank' overall efficiency by:
1. Helps the banks to go paperless and become eco-friendly.
2. Saves the money used for printing and delivery.
3. Eliminates the need for hiring an additional employee to carry out transaction processes.
4. Offer transactions which are cheaper than ATM transactions.
5. Save the operational costs of running bank branches.
According to a research, the cost of transactions through mobile phones in future may become 10 times lower than ATM transactions and even 50 times lower than transactions through branches. This opens up an opportunity to reduce operating costs and increase efficiency.
Provide significant Return On Investment (ROI)
According to a study, mobile transactions impact customers' interaction and return on investment in several ways. With increase in mobile banking adoption rates, the institutions are able to generate millions in additional revenue and reduce chunks by nearly 15 percent.
When compared to customers who are dependent only on branches, mobile banking customers easily grasp more products from their financial institutions. This is the result of more engagement of mobile banking customers with companies and services. Also, the attrition rate or the chunk rate of the customers using mobile banking is lower as compared to the branch-only or online users.
Improves customer experience
A good and positive customer experience is very essential to any business, including a bank. Here's how the mobile banking app developed by mobile app development company in San Diego can improve your customer experience:
1. 24/7 availability. With mobile banking, your customers are not completely dependent on the working hours and the locations of ATMs. Customers can access their accounts whenever they need by the use of mobile banking apps.
2. Quick in fulfilling the customer needs. Mobile banking allows the customer to enjoy all services at their fingertips. That is the reason why the instant satisfaction provided by mobile banking apps developed by mobile app development company in San Diego helps to build a loyal relation between banks and customers.
3. Personalization. Every business realizes the importance of providing a personalized user experience. For banks, personalization is very important for building trust with their customers. By collecting the customers' data on their behaviour and preferences, banks can create better experiences and recommendations for their users. This helps in customer satisfaction and increased credibility.
4. Control over customer finances. Mobile banking provides customers to keep all the finances under control so that they can monitor their balances, transfer money quickly, deposit checks, get account alerts, and do much more.
Provides better security
Security is the ultimate concern for the customers. Online and mobile banking both bring risks with them, but additional security provided in the mobile banking app developed by mobile app development company in San Diego makes mobile banking very secure than its online counterpart.
In order to increase security, banks use security solutions like gesture patterns and biometric support like fingerprint and retina scans in addition to traditional passwords and two-factor authentication. All the banks use encryption to protect financial information and privacy, which assures worry-free mobile banking. Also, malware is less likely to threaten an app developed by mobile app development company in San Diego because of its high security and the proliferation of platforms. Even if the customers lose their mobile phones, their bank details are always safe.
Fraud detection
AI services provided by the apps developed by mobile app development company in San Diego are extremely effective at detecting patterns and fraudulent behaviour. They are able to detect fraud in real time and can even detect how the behaviour will progress later. In addition, AI-based algorithms provide multiple layers of security for mobile transactions.
Gathering customer information
With the help of the mobile banking app, the banks are able to collect and analyse actionable metrics. Metrics help banks to understand the needs of users and how to develop their app for the benefit of the users. This allows the banks to measure and improve their services and also provide customers better experience.
Read More: Vervelogic
# How to create your own Wallpaper App
# How to create your own Wallpaper App
# 9 Best Stock Marketing Apps of 2020
# 10 Best Calendar Apps for Android and iOS
# 25 Best Programming Languages for Mobile Apps
# Four prime types of Machine Learning Algorithms
# How to get compass on Google Maps?
# Most Popular Web Development Frameworks for 2020
# App Download and Usage Statistics 2020
# Small Business Ideas for Women in 2020
# Guide to App Store Optimization
(Visited 15 times, 1 visits today)