Best Mobile App Development Companies In New York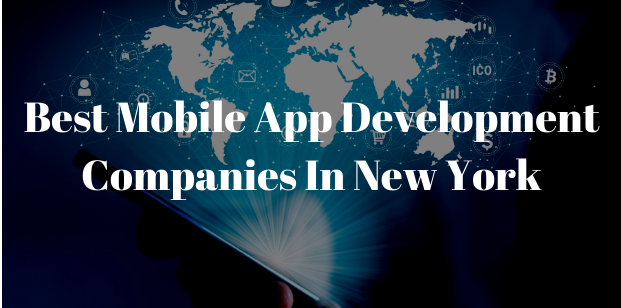 With the development of smartphones, apps have now become a very crucial part of our day to day life. With the increase in requirements of apps, many companies have come forward to provide mobile app development. So, In this article, we will enlighten you with all the top mobile app development companies in New york.
1. Vervelogic
With the motto of Turning Vision Into Success Stories, Vervelogic has been the leading mobile app company in New York since its launching in 2011.
They have very skilled and experienced employees who provide promising and finest services to their clients.
Be it any industry, arts, entertainment, sports, retail, education, and many more, they excel in all of them through their astounding services.
They not only develop mobile apps but also have specialisation in web development, eCommerce development, branding and even SEO services.
2. Unified Infotech
Claiming themselves as one of the best mobile app development companies in New York, Unified Infotech has been a pioneer in the mobile app development market for several years.
Looking for video calling apps, want to consult a physician, or want to stock up on groceries; they have developed many apps in various fields. They also claim that their video calling app is widely appreciated and has received many awards for its user-friendly service.
Employing agile methodology in their projects and offering the latest technologies in the market is their prior motto.
Not only have they taken over the mobile app development market in New York, now they have expanded their business overseas to rapidly evolving countries like India.
What started as a local company in New York has now turned into a popular global company in just a few years.
3. ArcTouch
Established in 2008, ArcTouch now excels at mobile app development, UX/UI design, and Blockchain. Not only have they amazed their clients in New York but they have also spread their business to various other cities like San Francisco and California.
With the motto of building something awesome, together, they have already helped hundreds of companies to reach out to their customers through their mobile apps.
Now, it has become a big name in the mobile app development market with global clients like Yahoo, Adidas, Audi, 3M, Guess, Honeywell, Champs Sports, Sony, Salesforce, etc.
4. Blue Label Labs
With only 64 employees working in it, Blue Label Labs astonished everyone in the mobile app development market through their designs and skills since their establishment in 2009.
They have now expanded their office to cities like Seattle and San Francisco claiming to build the perfect product by apposing the product knowledge, customer feedback, and the Expertise of the clients.
They have worked for various companies with clients ranging from startup entrepreneurs to big names like PayPal, The United Nations, Bloomberg, El Dorado Airport.
5. FIVE
Being a mobile and web development company with headquarters in New York City and office in Croatia, FIVE has been very promising since its Establishment in 2008.
With 50+ people working, FIVE has created many remarkable and award-winning mobile apps.
Some of its very popular clients are Marriott International, Penguin Random House, Rosette Stone, and Squarespace.
6. Halcyon Mobile
Having its headquarters in Cluj Napoca, Romania Halcyon Mobile is a mobile app development company having its office in New York City.
They have 100 membered team which produce stunning and award-winning mobile apps since its opening in 2005.
It has won many awards like Appster Award 2013, Google Play Best Apps of 2013, mFWA Mobile of the Day Award 2013, 2014, 2015, Webby Awards 2017, 2018, Google Play Editors' Choice App 2016.
They also have specialization in UX/UI and product design, web development, and artificial intelligence.
With former clients like LEGO systems, Red Bull Media House, rTribe, Founders Forum/Smart Up.io, Ryalto, Smith Hotels, they mostly excel in small and mid-market businesses in various arts and entertainment industries, financial services, and consumer products and services.
7. MAJESTYK
A newly established mobile app development company in New York, MAJESTYK has left no stone unturned since opening its doors in 2011.
With a team of just 15 employees, they have produced many good mobile apps and have also won awards like W3 Awards: Silver Award 2016, IBM Watson Mobile Developers Challenge: Grand Prize Winners, 2016 Communicator Awards: Gold Award
They mainly focus on small to mid-range markets and have former clients such as Pepsi, IBM, Audiomack, SuiteRetail, and Citi.
8. HubSpire
Established in 2008 in New York City, HubSpire has now its offices in Matawan, NJ, and also in Cochin, India.
With 25 employees, they have produced many apps for small and mid-market businesses and IT companies and have earned recognition like Official Member Forbes Technology Council, Certified Enterprise MBE NY/NJ, Certified Enterprise DBE.
Some of their former clients are Metropolitan Transportation Authority New York, Living Room Chef, Taylor, and LiveDish. They provide services ranging from mobile app development, web design or web development to even big data consulting.
So, these are some of the leading apps development companies in New York. If you are living in or near New York and want to develop an app, you know where to visit to get your work done.
(Visited 75 times, 1 visits today)