Evolution of Apple iOS: From iOS 1 to iOS 14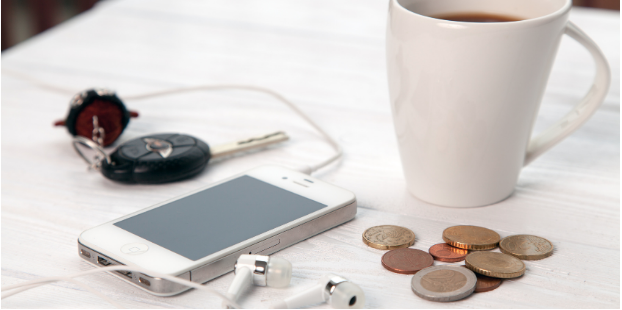 With the increase in marketing of mobile phones, the user expectations are going high with demanding more features. One company that never failed to keep up the hype is the iPhone with its amazing operating systems.
Iphones made a wide variety of changes in the world with updating technology and the addition of new features. But from where the journey of the iPhone emerged that it achieved the highest rating over the market.
The iPhone took evolution from 2007 from the lab of steve jobs who just wanted to make some cool phone, came up with integrated features of internet capability and MP3 Player.
With the best production of apps, the iPhone even inspired Google and the young entrepreneurs.
Over recent decades, the iPhone made its benchmark with various instances which redefines what smartphones mean, in terms of both hardware and software. How this evolution took rapid contrast over the market, let's find it by knowing it from base mean history.
iPhone os1
Launched: June 2007
With no official name in the initial phase, the first-generation iPhone launched with the label of apple's version in 2007.
This phone had access to the internet with 2G connectivity with native email voiceover and web browser along with the support of iTunes, multi-touch interface control over fingers, ambient light, and proximity sensor with an accelerometer.
First-ever phone with 16GB of storage, 128MB of memory, 2-megapixel camera with a 3.5-inch display along with the resolution of 320*480 pixels.
Even though it broke through the market it took some time to keep up the trend with lacking in some features such as the App store where installment of third-party apps not available.
Once the first generation of the iPhone was launched the internet evolution came into blooming from 2G to 3G network that made to skip iPhone second-generation (iPhone 2 )
iPhone 3G
Launched: June 2008
Along with the sync of iPhone, os2 apple launched a second milestone iPhone 3G with the network connectivity of 3G.
As clearance of hindsight from the previous launch, Apple introduced the App store officially even for business.
There wasn't much input from origin one the GPS allowed satellite communication for better navigation. And it fixed an oversight of the screen.
This gave extra features to the native app with access to Microsoft features and ios SDK was included for iPhone help and support. But yet something was missing through the way to impress the customer
iPhone 3GS
Launched: June 2009
This version dropped the naming convention from "iPhone os".
iPhone 3GS added system-wide out options such as cut, copy and paste the dialogue bubble which made users work with content easily. A feature "sPotlight" introduced for search indexing to locate specific information such as contacts, emails, messaging apps. Expanded the home screen to up to 11 pages.
Message apps supported MMs, similarly, cameras supported the video recording and new voice Memo's which let the user record voice.
The camera pixel was upgraded to 3MP and even a digital compass was added for navigation.
Along with this launch, the first generation of iPad was launched.
iPhone 4
Launch: June 2010
The naming convention was applied from the previous version changing from iPhone os to ios and it was named "ios 4". It supports its own processor Apple A4.
With the announcement of the worldwide developer conference on June 21, 2019 ios 4 was launched. The increase in the folder quantity over screen increased the number of apps displaying also, set customer supportive wallpaper options.
The memory was developed to 512MB, the storage took to 32GB now this is technological hype in making future hope for much.
Added multitasking features such as internet calling, location, and audio playback function in the background.
It set a trend for gaming apps such as Game Center and FaceTime for video calling,  with the addition of the book and unified mail inbox. Even it faced problems of unsuccessful in fixing the software update issue and battery performance.
iPhone 4s
Launched: October 2011
To see much distinction between the 4 to 4S is the high camera pixel from 5MP to 8Mp, with 64GB storage. Drastic variation in resolution of the video recording to 1080p.
In the first week about 4Millions of iPhones were sold with a new attractive feature of 4S that we all still do is Hello Siri, a voice search option.
Updated the processor to A5, iTunes worked with WIFI sync, iCloud support introduced for storage.
iPhone 5
Launched: September 2012
The look and feel were totally changed, which means the screen was no longer 3.5' and enlarged to 4' inches. The memory was boosted to 1GB.
It focused on internet access from 3G to 3G LTE connectivity increased in a better version of FaceTime and with few features like PassBook, Panoramic photos, photo sharing along with A6 processor.
A lightning connector added and 5 Million iPhones were sold in the first week.
iPhone 5S or 5C
Launched: September 2013
In the first week, 9 Million iPhones were sold.
In a motion coprocessor software, the navigation between the apps was centralized with a touch id sensor, slow motion video, dual flash, multitasking upgrade, FaceTime audio. put up with an M7 motion Processor which helped battery savage.
iPhone 5C was slightly affordable and had a plastic shell. And available in different colors.
iPhone 6 and 6 plus
Launched:  September 2014
This was officially launched at the worldwide Apple Developer conference in 2012. Over 10 million iPhones were sold in the first week.
This gave a new version to iPhone apps when it stopped supporting google service it invented its own with high resolution of searching, podcast, managing, mapping such as Apple Maps, Podcasts, Passbook app for managing tickets, boarding passes, coupons and loyalty cards.
Integrating the Facebook app, Siri was added to more devices and updated with more functionality like reservations, launch apps, reviews, statistics, and read notifications.
There was still a lack of speed
The memory expanded to 2GB, camera resolution increased to 12MP with a 3D touch sensor added to the 7000 aluminum series.
IPhone 7 and 7 plus
Launched : September, 2016
With modification in its styling property, the jet black color series was launched in 2016.
Starting from 16GB it launched to 256GB of storage, the 7plus version proved better compared to other plus versions as it has a dual-camera feature with an improved zoom feature and Portrait mode. This 7 plus introduced the EarPods connection with the lightning port dropping headphone jacks.
It started with quick access to a few apps such as Wi-Fi, Do Not Disturb, Bluetooth, Sliders for brightness and volume, etc with quick access through swiping up
And with some handy features according to user convenience like Auto-Update, Screen-lock specifications, AirDrop functionality of wireless sharing.
App Switcher expands in-app switching with double-press the home button takes out of the app to the homepage.
CarPlay integrates with selected car models to offer phone interaction, combining music, maps through car display.
This version expanded Siri usage over communication, even connected to Twitter, and allowed users to change the gender of the Siri.  Bing became the default search engine
IPhone 8, 8 plus and x
Launched: September, 2017
It incorporated the changes in the operating system with keyboard quick type, contextual predictive word suggestions.
App updates with a new Health app which aggregates fitness apps, supports iCloud Photo Library, iCloud Drive help to store and browse the files. Apple Music with the 24-hour radio station.
With its easy control, and great interaction ios8 was under critics of positivity, Spotlight suggestion made almost a portable search for everything.
A third-party app integration supported a new feature of widgets in the notification center.
It stalled about 46% in a week and by month it increased to 63%.
Family Sharing introduced up to 6 people to register to iTunes accounts. In-app purchase and iCloud storage with the administrator having to either approve or deny the purchase.
iPhone x has an amazing selfie camera with self-portrait mode, the best phone for the selfie lovers
IPhone 9/XS/xs Max
Launch: September, 2018
This enhanced the inbuilt features compared to previous launches, made it user-friendly. These were launched in the event of the steve jobs theater.
The notes incorporated the feature of drawing, image insertion, website link, map location, and list formatting. Apple News includes articles from various news portals.
Apple Maps mass transit, new system updates with a number of locations. Quick actions like peek and pop on the shortcut on the home screen.
The active status of this iPhone is more than 50%, one of the fastest adoption rates.
Apple added the battery with low power mode when the phone reaches a low battery level.
Multitasking includes Slide Over, Split Screen, and Picture in Picture. The full-screen app is disabled while left inactive in the background. Helps to quick tasks and dismiss the app.
And features like Night mode, Performance, proactivity, security enhancement, settings like a two-finger drag, trackpad, wi-fi assist. A12 Bionic chip processor decreases the battery drain.
IPhone XR /10
Launched: October, 2018
This version of iPhone changes to the 3D touch lock screen, Messages has additional emojis and thor party apps extended functionality in iMessage, Home-kit enabled accessories. Siri helped in accessing the third-party apps along with IMs using Lyft or Uber to payment functions.
Control center redesigned to split, toggles, and orientation lock. It allowed the customer to remove unused stock apps.
The system feature which changed with customer satisfaction gained positive critics over the update on the Control center, Home screen, Keyboard, Lock screen, Notification center, Settings, Carplay, and other changes like Apple Watch using Find My Phone.
With liquid Hd Retina Display and with the crisp of more colors added noticeable difference.
IPhone 11 
Launched: September, 2019
The iPhone 11 is the least expensive of Apple's annual line, but still has enough new features to be in the running for 2019's most popular iPhone.
A most exciting feature with dual cameras both with 12MP offering wide and ultra-wide lenses and with a variety of 6 colors.
A special feature "FILES" helped indirect access to the file manager locally as well as front the cloud. Siri update to language translations, iMessages integrated to iCloud for better Synchronization.
System features such as Lock screen and Notification centers are combined with a swipe up, control center customizes app setting via swipe up.
Settings like do not disturb while driving mode allows the user to avoid unnecessary notifications, "dark mode "is one which gives a smart invert option."
The camera introduced optical image stabilization in a high dynamic range for portrait photos and enabled the QR code scan helping in adding to contact with wi-fi connection.
IPhone 11 Pro/Pro Max 
Launched: September, 2019
If you're bored of bigger display phones want a handy one 11 pro is what you're looking for: 5.8-inch Super Retina XDR display with less crisp in colors, camera with telephoto lenses.
11 Pro max with 6.5' inches of screen super XDR Retina display, triple-lense camera, ultra-wide-angle lens. More durable and water-resistant.
Night Mode for better low-light images, Haptic Touch instead of 3D touch, ultra-wideband support with A13 chips processor providing faster WI-FI and LTE.
IPhone 12/Mini
Launched: October, 2019
These are Apple's mainstream Flagship iPhones for 2020. The phone comes in 6.1' inches OLED display. A14 chip process support for faster 5G cellular networks.
Dual-lens camera, ARKit 2 additionally allows 2D image tracking and incorporates the ability to detect 3D objects.
CarPlay can now be accessed through third-party navigation applications.
IPhone 12 Pro/Max
Launched: October, 2020
These set high standards with 5G, triple-lens cameras, LiDAR Scanners, refreshed design, and A14 chip processor.
The 6.7-inch Pro Max claims an 87 percent improvement on the way it functions in low light over the iPhone 11 models and features 5x zoom.
iPhone journey is so vast that saying just the names of versions, from single 2MP camera to triple-telephoto lens and 8GB storage to 256 GB storage, the history to present iPhone evolution has taken great hype. It's about to release the next generation of the iPhone series so keep updating yourself with technology and make use of it.
More info: Vervelogic # Lawyer SEO Company # Automation Solution # Smart AI Platform # Voice Service # Messaging Service # Email Engagement Solutions For Businesses # Best Lawyer Website Development Company # Attorney Firm Website Design Services # Law Firm Website Design Company # IT Staffing Service # Software Outsourcing Company # How to Build a Loyalty App # How to Build a Dating Website
(Visited 64 times, 1 visits today)