Law Firm Website Design Company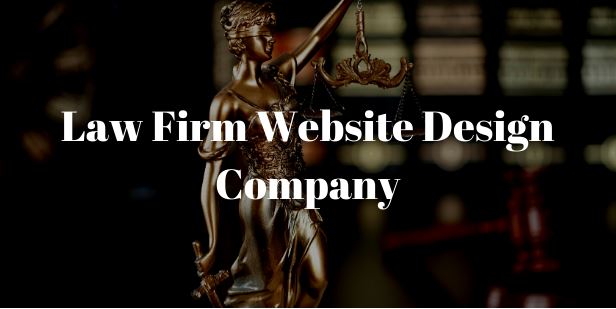 We are among the top certified website development company offering custom Website solutions to the Law Firms
We at VerveLogic work around the clock to provide the exceptional web development services to your law firm website design. We have a team of professional experts having years of experience in this field to deliver the law firm website design in no time.
-> Custom Attorney Firm Development Services
-> Mobile Optimized Web Development
-> Attorney websites with Effective Marketing Plans
-> User-Friendly Interface
-> Easy Publications of Context & Easy Control
-> Responsive Websites
Customize Law Firm Web Development Design Services
We strive to deliver world-class web solutions to your law firm. Our experience with the law firm website development allows us to create websites and effective marketing plans without reinventing the wheel. With the use of high-end technologies to create the most innovative law firm websites. For the past few years we have successfully delivered many law firm projects.
With years of experience in providing customized web development services, we have successfully managed to deliver tons of projects in multiple industries including lawyer firm website solutions. We know what you do & most importantly what you are looking for. After taking all these scenarios into the account we build a powerful web presence that not only attracts new visitors but converts them into paying clients.
We also take care of internet marketing while developing the websites so you can have ease with professional content writing, SEO, PPC and other internet marketing services. VerveLogic has been helping law firms grow their legal practices around the globe with their web development and internet marketing services.
Our qualified developers are expert professionals in HTML5, CSS3, Joomla, WordPress, PHP, JavaScript, ASP.NET and other latest technologies of your desire to create your Law firm website. We ensure you get a top-notch quality website in the shortest time possible.
Responsive Websites
The website is of no good if it can't communicate with its visitors. We take care of such situations by developing responsive Attorney websites, so it looks great across different devices and offers the best user experience.
SEO Friendly
We include SEO in the DNA while developing the website. We even provide SEO, PPC, internet marketing & more services to compel your audience.
Essential Web Design
We take care of all the details, including content, design, and platform. We promote effective communication between you and your audience by using easy to use components.
Customize Integration
We make sure to adjust the style, aesthetic value and professionalism that suit your brand in the best possible manner. You know your clients better than us, so we take your idea into consideration while developing your law firm website.
Highest Customer Service
Law Firm Sites prides itself in having an extremely high customer service rating. We have a team of nerds standing by to update your site and make it exactly how you want.
Happy Clients
When choosing us, you will feel confident once we will deliver a high quality website while providing an exceptional customer experience.
(Visited 133 times, 1 visits today)