Messaging Service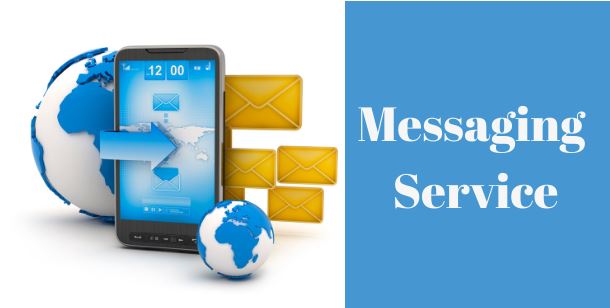 In the advanced era, a necessary array of services to communicate seamlessly with your customers globally.
(1) WhatsApp API
Whatsapp for business for personalized one to one engagement & improved customer Experience.
Everyone's on WhatsApp. And You?
1. Real Time Notifications – Share the text, images, PDF and other rich media directly on Whatsapp with your customers for better understanding of your business.
2. Customer Support – Most convenient way to address your customer with two way messaging & instant response.
Give Advanced Services To Your Customers
Friendly informal customer service
Only Internet
Vernacular Support
Rich Media Support
Make WhatsApp Business API Your Priority
Live agent tool to make the process transparent
Give 24X7 support in the preferred language
Easy downgrading & upgrading plans
(2) SMS Service For Your Business
Serve your customers with a two-way SMS messaging for transaction and marketing. Deliver OTPs for critical notifications on SMS with fall-back on other channels.
Quick SMS Routing
Attract Customers With Personalized & Targeted Messages
Secure OTP
A one-time password must be secured between you and your customers. It can be sent with a fall back mechanism on the voice of email.
Promotional
Data driven SMS campaigns for better engagement & acquisition.
Transactional
Offer service excellence to user customers by sending important alerts.
Share Information in a Flash
Send SMS globally
Check Real Time Analytics
Friendly 24X7 customer service
Highly Scalable Architecture
(3) RCS(Rich Communication Services) Messaging
RCS upgrades SMS with branding, rich media, interactivity & analytics to help you engage mobile consumers with rich messages.
Enhance Customer Interactions
With reliable global infrastructure and an incredible user experience, Google's RCS technology helps the mobile community deliver better messaging.
Branding 
Showcase your name, logo and brand colors seamlessly to you customers
Rich Media
Images, GIFs, videos, Stickers, QR Codes everything is now possible with RCS.
Huge Support
Reach to a huge user base where they already exist, Google's native message app.
(Visited 53 times, 1 visits today)