How to Build a Dating Website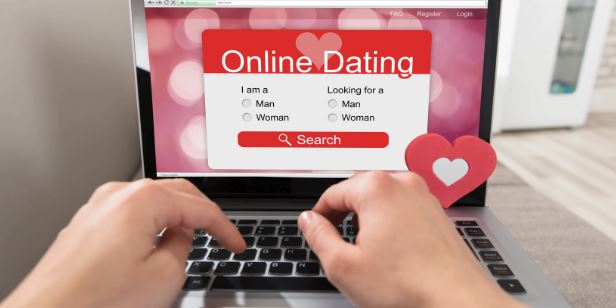 The definition of 'dating' has evolved from medieval 'courting' to the modern-day 'chatting' where the importance of knowing each other through late-night talks has emerged and that has given way to a revolution of dating- Online Dating.
In the world of social networks dating online quickly grew from finding 'the one' on social media through social media.
"I out of 5 relationships start online"
This paved the way for Dating Apps and today the Dating Industry is one of the fastest-growing industries in the world with more than $3 billion dollars of annual turnover. With such massive growth potential, the Dating Industry seems one of the most promising.
You can make a significant amount of income through the dating business but first and foremost, you have to create the best dating website in your niche market. Of course, there are many bests but yours can be one of them.
New to this sector? Here are some easy steps to build your Dating Website like a pro
1. Find Your Dating Niche
'Niche'  as in definition means denoting or relating to the product, services, or interests that appeal to a small, specialized section of the population from variables such as age groups, gender, hobby, interests, etc.
It is specific rather than general- you must find your target audience first. Is your website specifically for the age group 18 to 30? Or does the age bar grow? Is your website more community-oriented or do you intend to blur the borders?  There are many more layers to that, interests, work fields, etc.
2. Find a Website Developer/Builder
The most important step for people who do not possess the skill and knowledge in website developing/building. But that is no big deal, website builders/developers like Vervelogic rule the market. In this competitive world being unique is difficult so you must work hard on not only the features but appearance as well. Try going for creating light and fast websites, time friendly and SEO friendly for better ranking in Google Search. Website Developers such as Vervelogic will be of great aid for achieving that.

3. Domain
First of all, you need to think of an attractive domain name that goes with the theme of your dating site, not only should your domain name sound attractive, it should be unique, even better if it is with some meaning hidden from its name.
The choice of the domain name is often the key factor responsible for the growth and popularity of your website
After you have decided on your domain name, it's time to buy a hosting service, you can easily buy a domain from various providers in the market. Register your dot com then, the selection of your hosting service depends on you and your priorities.
4. Work on the Brand
Though this step is inclusive of domain name selection, it is beyond just your domain. See, if you want your website to flourish in this age, you have to make smart choices, so while the domain name is one of the most important factors, it is not the only important factor. Focus on the tagline, title, logo, and symbolism. The quality and uniqueness of each of them create a first impression of the site and we all know how important the first impression is.
5. Create a Business Model
Online dating sites can be either free advertising-based or paid-for based on subscription, combined sites are also possible( like free registration but paying to hide ads).
Free dating sites attract users quickly and help to build a larger community. They are especially good with small niches or at the local level. However, only real users will initially be loyal visitors to such sites.
For paid sites, you must have a very good marketing strategy. Paid sites are slower to gain an audience and again, only real users would pay for membership and since they are paying, your site is expected to have more than a free site to offer, why would they pay otherwise? So you have to be more creative if you intend to build a paid dating website.
6. Features to include
In this rat race, how would your dating website not be just another rat in the great race? Of course, with unique and easy-to-access and use features.
Membership:- If you are offering paid membership it is expected from your website to provide the consumers with some exclusive features. You could also set free membership sites initially to lure in members, that's an efficient business trick. You can then propose paid membership for some exclusive and unique features, but remember that these features have to be in their interest.
Member Profile:- Profiles are very important in a dating website, it is the first thing one looks into for his/her potential partner. The profiles could be based on their interests, hobbies, career, age, etc, there is a vast array of things that can make up a unique profile, now it is up to you to decide on what basis do you want the members' profile to be, which is the factor of focus here? And if you can clear that out, then you have it. This can also be based on matchmaking algorithms, is it the psychological aspects that would find recommended profiles for each member? You can prepare some basic or in-detail psychological questions/quizzes for that and if it is based on basic interests, you could prepare questions for your members accordingly that would help in setting up their profiles.
Private Messaging:– One of the basic features of an online dating site, private messaging is a feature with great potential, you can add some twist or ensure an extra measure of security for the members who are chatting, for instance, making it possible to chat anonymously with each other, having optimized stickers and emojis, gifs, it can be anything.
Private Calling and Video Calling:- This feature has turned popular especially considering the current circumstances. You can also provide these features to premium members if you are interested in creating a mixed dating website of both paid and unpaid membership.
Advanced Search:- When it comes to online dating, the process begins with finding the right person, for this your dating site must have a solid search engine functionality so keep a lookout for the best possible search engine which is convenient to the users.
Premium Matchmaking Service:- The entire website is a matchmaking service, but when the word 'premium' is added, an extra length is expected. The website would deal with the individual client's needs with deep inputs from the clients themselves so that they could meet their ideal/desired matches.

7. Technical Support and Management
If your website suffers from hang-ups and limited functionality, then it is an issue enough to crash your business even before it takes flight. But this can be avoided with high-quality software and hardware. The system should be as distributed as possible, it might cost a chunk but consider it a smart investment that would help you gain profit in the future and cover for losses.
8. Mobile Platforms for Dating Sites
There are more smartphone users than laptops and desktops, especially in a country like India so having a dating website that is also available on smartphones is a boost to your business. You can create android and iOS apps for your dating website. App developers like Vervelogic would provide you with your ideal app for a boost in your website users.
9. Marketing Your Dating Website
Finally, promoting your website in order to attract maximum users, social media is a great place, advertising on various frequently-visited online platforms could be another way. There are plenty of sources.
Now that you are familiar with the basic steps to build a dating website, let me mention the list of important pages in a dating website.
A. Sign Up- A dating site must have a sign-up page to get the users registered and give them access. A sign-up page is important so that the site is able to keep a record of the basic details of the users and also notify and introduce them to its features and facilities.
B. Terms of Use- Being a social platform, a set of rules and regulations is necessary for a dating website. This way, the company can build the trust of its users. The users have to agree to these terms and conditions after signing up and before proceeding further.
C. Profile Page- It is one of the necessities for dating websites, the profile page is for the description and characteristics of the user.
D. Inbox- Having an inbox is essential to keep records of the interactions and notifications for the users.
E. Matches- A dating website without a Matches page is incomplete. Users can shortlist the matching profiles on the page and also can get matching suggestions.
Well, these are the important features every dating site with potential must possess. The dating business holds a lot of potentials and you can enjoy the hefty amount of income it can provide but before that, you must prepare yourself. Your website needs to be responsive, user friendly and you have to be innovative. So if you can keep up with these, welcome to the world of the dating business.
(Visited 65 times, 1 visits today)