Software Outsourcing Company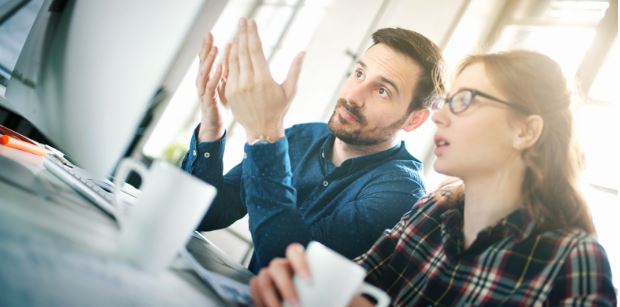 Top Outsourcing Software Solutions for your enterprise  that manages your development requirements to conquer the market & competitors.
Software Outsourcing Services From Qualified & Experienced Resource
Since the inception of VerveLogic we are in the top league with our consistent outsourcing solutions for our clients. We work around the latest and preferred technologies giving your enterprise a new & improved look which is accepted by your users all around the globe. Our dedication in providing a quality & timeless outsourcing solution to big, small & medium size businesses makes us one of the best software outsourcing companies.
Focus Areas in Software Outsourcing
1. Application Development
We work around the clock while developing custom software solutions for your desktop & mobile with ordered & coherent solutions.
2. Flawless Software Design
Our developers focus on creating amazing user experiences for your software. Ensuring new, smooth & uninterrupted experience to your user.
3. Testing Services
We test every single line of code numerous times making sure your software works without any issues & bugs all the time.
4. Support & Maintenance
With our top support & management team we take care of your application with our support services. VerveLogic also helps migrate your applications to newer technologies.
Outsourcing Staffing Service
An ordered recruitment process with a staffing partner that comprehends your need for IT and delivers results to your specific requirements.
A. Contract Based Staffing
Our experienced executives always deliver while working on your outsourcing solutions.
B. Permanent Staffing
Engaging the right person that will push your enterprise forward with new business.
C. Project Based Staffing
We provide short-term experts to make the process easy while executing your project.
D. On-Site Staffing
Our on site personnel makes your overseas project less demanding and hectic by using all our experience.  Read More: https://www.vervelogic.com/blog/it-staffing-service/
Vervelogic as your Software Outsourcing Partner
VerveLogic is a rapidly growing Outsourcing Software Development company in India with offices across UAE, UK, USA and headquarters in Jaipur. We comprise a rich experience in delivering an successful array of development solutions for small to large scale enterprises. It is important for you to know what we bring on the table while delivering world class outsourcing software development.
-> Since the inception of VerveLogic, we have been working closely with various businesses from distinct sectors in helping them to reach their customers with ease & fast.
-> We work on agile methods that allow our developers in creating high-level design with frequent redesign.
-> Our team of developers are highly experienced that are capable of developing internal & external applications with superb user interface.
-> With expertise in delivering projects across industry verticals as varied as manufacturing, healthcare, automotive & retail.
-> Our cross-functional development team takes it from here. We build a robust mobile application that stands the test of time.
-> From day one, your app starts to get the attention it deserves. We enjoy your success with our superb outsourcing experience & take your applications live & see users flood in.
(Visited 67 times, 2 visits today)