IT Staffing Service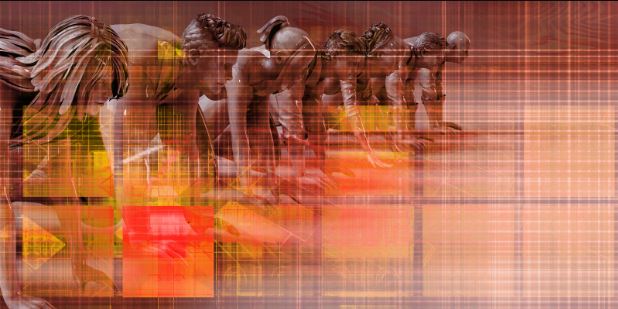 Adding Alertness & Productivity in your Staffing Process
With your business moving forward, you require ideal talent that can bring in effectiveness while facing the biggest challenge once you will initiate new IT investment in hope of profit. Following the traditional methods it can be both costly and time consuming without any definite guarantee of skill sets. Not enough experience & skill set can slow down the complete process. In this era of advancements every enterprise looks for the best talent for their IT projects, the demand for IT manpower has never been more necessary.
VerveLogic allows you to add the right staffing partner or employees that are familiar with your project idea & business to overcome every complication with expertise. With our IT staffing services you can channel your resources into management & efficiency with minimum interference.
Staffing Services We Provide
1. Contract Based Staffing
Our approach towards hiring the right talent enables you to follow the timeframe without any interference.
2. Project Based Staffing
With immense experience in the IT sector, we quickly comprehend the right talent that can help your enterprise in executing every task given on a project basis.
3. Permanent Staffing
For a long term approach and endless contribution we offer permanent staffing. We engage with new personnel or turn an existing contracted staff into a permanent member of your organization.
4. On-Site Staffing
From easy transactions working on overseas projects require proper attachment. We don't want to leave no constraints no matter when it comes to location as VerveLogic delivers outstanding staffing service for your business.
Right Staff Will Help your Business Move Forward
–> Engage with individual from diverse IT fields
–> Get staffing contracts for individual & teams as per your requirements
–> Use Individuals for short span of time
–> Decrease the cost of hiring an individual & team from your end.
–> Customize the contracts of every individual & team if there is any overlapping in schedules.
Benefits of our Staffing Services
A. Save Off Shore
We also allow you to use our staff on our & your premises. This saves a lot for your enterprise both setup & administration charges. As we have mentioned we always work on the latest systems & softwares.
B. Skilled Staff Selection 
We look for every aspect while hiring for your business, and individuals easily get aligned with your  enterprise culture & values.
C. Rapid Integration into Processes
The personnel hire from our ends have every skill set needed to perform a given task on time.
D. Continuous Assessment
We monitor every progress of our staff with transparency so nothing can affect their performance.
E. Scale Up or Scale Down
As per your demand we scale up & scale down our staff so your project can follow a seamless path with more productivity.
Read More: https://www.vervelogic.com/blog/software-outsourcing-company/
(Visited 56 times, 1 visits today)