Best 10 Big Data Open Source Tools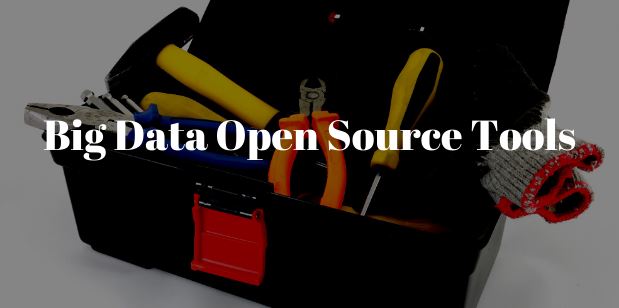 First things first, what exactly is Big Data?
In simple words, 'Big Data is the term that describes the large volume of data- both structured and unstructured- that inundates a business on a day-to-day basis. Big Data can be analyzed for insights that lead to better decisions and business strategy.
And Big Data has been around for years and businesses have realized that if they capture all the data that streams into their businesses, they can open source big data analytics and get significant value from it.
But do all organizations know which big data tools to use? Simple, no and sometimes a spark is required.
So here are the top 10 big data open-source tools for your business
Hadoop provides a low-cost distributed computation for Big Data and is considered to be one of the most important open source big data tools. Hadoop has set an example for other big data tools as well.
GridGain is one of the best open source big data tools and is compatible with the Hadoop Distributed File System. This tool ensures faster analysis of real-time data as it has got the IMCG(In-Memory Compute Grid)
Originally developed by Facebook, the open-source data-based management and big data tool is relied on by various large organizations to manage huge database sets.
It is one of the OS-independent Big Data Tools and is now being managed by the Apache Foundation.
Known for its scalability and elasticity, Terrastore is one of the most popular open-source big data tools. It also helps in the partitioning of Big Data and reduction of querying and processing functions
Contiki is one of the most powerful open-source big data analytics operating systems and is compatible with a wide variety of hardware.
There is a large amount of documentation available for this OS and makes it easier for developers working around big data
It is a powerful open-source big data tool for performance management that offers a host of features like data integration and processing. This tool is compatible with operating systems like OS X, Linux, and Windows
This open-source big data tool provides faster processing of data and enables simplified predictive analysis. It also helps in applying machine learning and advanced analytics for a better understanding of business ideas.
This file system provides an overall structure of big data sets, the structure helps in converting data into simplified data that can be easily analyzed. It is the key storage system for Hadoop and the tool is compatible with OS X, Linux, and Windows.
Solr is one of the most scalable and reliable tools for big data file transfer and aggregation that makes the search and navigation of big data simple and time-saving.
Chukwa is an open-source data collection system fit for monitoring large distributed systems. Chukwa also involves a flexible and powerful toolkit for displaying, monitoring, and analyzing results to make the best use of collected data.
So, which one is the big data tool for your business?
More info: Vervelogic # Lawyer SEO Company # Automation Solution # Smart AI Platform # Voice Service # Messaging Service # Email Engagement Solutions For Businesses # Best Lawyer Website Development Company # Attorney Firm Website Design Services # Law Firm Website Design Company # IT Staffing Service # Software Outsourcing Company # How to Build a Loyalty App # How to Build a Dating Website
(Visited 28 times, 1 visits today)