Start Your Own Business in 2021 With These 12 Low-Investment Small Business Ideas and Tips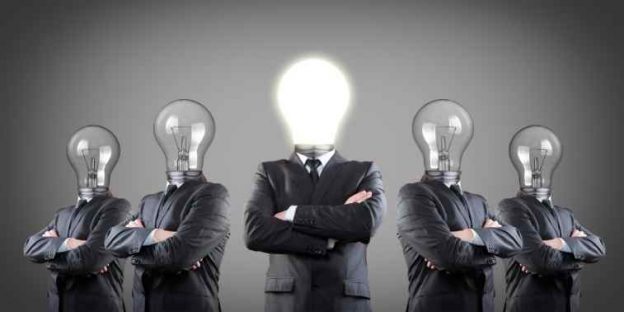 The thought of starting a business fascinates everyone and at the same time pulls some serious strings, like risks, investments, and efforts that are associated with the idea. Investment is the biggest bug that pokes us when we are planning to start a business. Many believe that a business needs shedloads to get started, but this is 2021 and now there is no need for you to sell your valuables to start a business.
Yes, there are certainly the low-investment small business ideas too that will woo you and are great to kick start your venture in the market in 2021. No matter you are a newbie or someone with a steady 9-5 job, you can carry on a low-investment side business without giving up any of your tasks or earnings.
Though it is a low-investment startup (you do not have to invest in warehousing, inventory management, or product shipment), you still have to come up with your brand name, a brand logo, marketing strategies and provide extraordinary customer services to retain your client base.
Cataloged below are some low-investment and low-risk business ideas plus some sure-shot tips to start your business venture in 2021. So Stay Tuned!

1. Dropshipping Business 
Starting your own dropshipping business in 2021 is one of the lucrative choices to make in 2021. Dropshipping is an entirely online business model that lets's sell the items online without actually stocking the merchandise with you. As soon as you receive an order from your client you can redirect the same to the dropshipping supplier and they will take care of the packaging and shipment of the product.
How to start a dropshipping business? 
-> Do market research and understand the demand
-> Find a suitable dropshipping niche and select the products to sell. 
-> Get your hands on the genuine suppliers for your dropshipping business. 
-> Define your market premises (domestic or overseas). 
-> Create a brand for your business
-> Own an e-commerce store
-> Practice SEO to enhance the visibility of your store.
2. Design and Sell Customized Apparel
Just like the dropshipping business model you do not have to keep any upfront inventory. But unlike drop shipping, the focus is on product customization upon receiving the order. You can sell customized T-Shirts, Hats, tank tops, jeans, lowers, etc.
Go for some witty slogans or motivational and relatable quotes for the piece of clothing. Create custom designs to relate with pet owners or any gym enthusiast, athlete, gamer, etc. it is a large arena to cover isn't it?
Even if apparel designing and customization is not your cup of tea, you can still make it your business in 2021 by hiring external experts to work on your behalf. Please note, if you are selling on-demand customized apparel that means you are purchasing and paying per product rather than ordering in bulk. This will be more expensive than bulk ordering.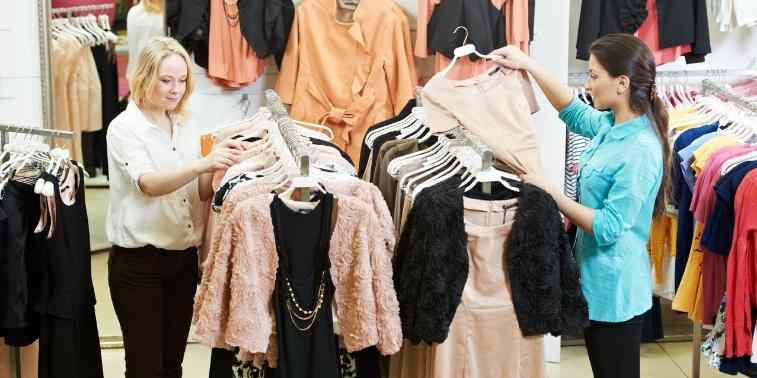 3. Publish Your Book 
When it comes to low investment business ideas, you can benefit from people's interests and publish a book triggering their passion itch. If you hold expertise in anything from cooking to martial arts, drawing, writing, comics, traveling, etc. you can write down a book imparting the knowledge, your experiences, or entertain your audience.
In 2021 you can certainly go with cooking books, travel books, poetry books, novels, coffee table books, short stories, etc. when it comes to launching a book in the market there are immense options plus your book reveals your passion in the field and therefore launching a book is your best bet for a startup in 2021.
Lulu xPress and Blurb are the most popular platforms that have helped millions create, order, and distribute their own books physically as well as in digital form. Consider pre-selling or crowdfunding your book idea to your target audience to assess its demand in the market and also a certain number of pre-sales will boost your confidence for bulk ordering.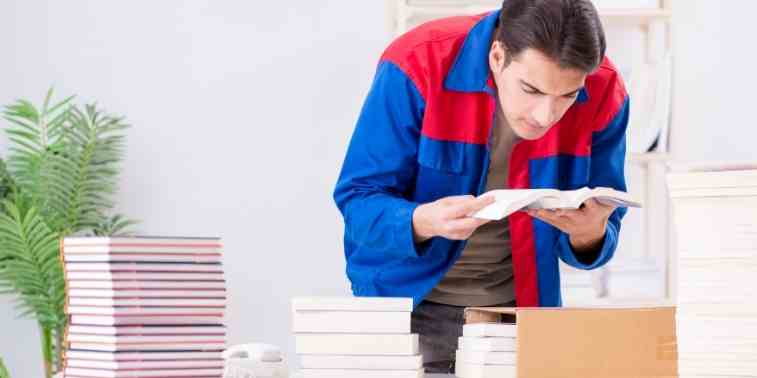 4. Develop Digital Utilities or Online Tutorials/Courses
No shipment costs, no suppliers, and no inventory to worry about, in 2021, you can start creating and selling your own digital products or online courses and make it a high-end business.
The profit margins in the business are comparatively high as there is no upfront cost rather than owning a website/app to upload your digital products and facilitate payments. You can also hire the help of third-party platforms to upload the content.
Music to tutorials, degree courses, templates, designing, chocolate making, etc. whatever piques your interest and shows you as an expert can become your low-investment business in 2021. If you hold talent in designing, there are people out there to purchase instrumental beats, licensed photos, website templates, etc.
5. Sell On-Demand Posts, Greeting Cards, and Prints
Personalization is the game of 2021. If you have a creative hand and want to turn your passion into a full-time business then designing posters, greeting cards, coffee mug prints, etc can be your best bet. You can dropship using a print-on-demand business model and let everyone own a piece of your artwork. Make sure the quotes or the content you are using have no copyrights or pick the content from the public domain.
You can turn your artwork into posters or framed wall art, greeting cards or coffee mug designs, etc. Get access to Placeit – the mockup generator used to showcase your products without actually creating the prototype or doing photoshoots.
6. A Charity Business 
Although starting a non-profit organization is the path towards making underprivileged lives better. Having yourself established as a charitable business for years will improve your reach and while you are setting the entire profit aside for the major cause, you can offer original or organic products to the existing clientele. It is a far-sighted approach while talking about a low-investment business idea.
Also, you can partner with a non-profit organization or execute their noble cause with your hands as long as you are confident about how the organization works. As a part of your marketing, you can communicate with your clients through storytelling, blog posts, newsletters, email marketing, etc., and assess your influence with the real-time impact calculator on your website.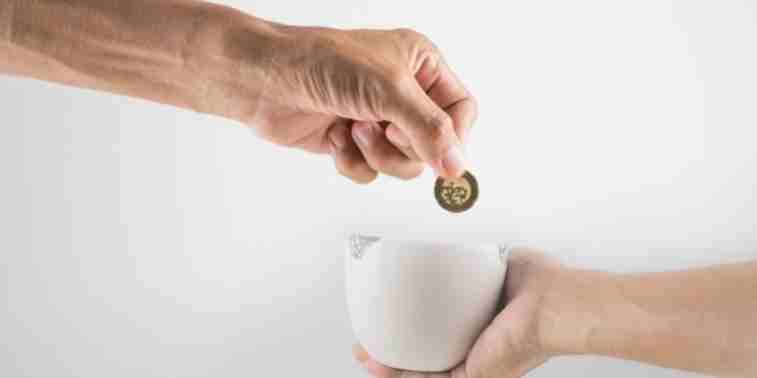 7. Have your own online fashion boutique
 As the internet is the king in 2021, you can leverage the utility to open your online fashion boutique – a fashion brand. If you are a fashion enthusiast (not necessarily a fashion designer) then you can start your own online boutique – fashion brand by curating the items purchased from other vendors and displaying them on your online store. Owning a physical boutique is a bonus but not a need these days. You can deal in dresses, shoes, purses, accessories, etc. source your products from the best dropshippers (domestic or overseas).

If you are a layman to technology, you can easily reach out to the best web development agency and get a fully featured and dynamic e-commerce store for your fashion brand. The expense is still lesser than owning or renting a physical boutique.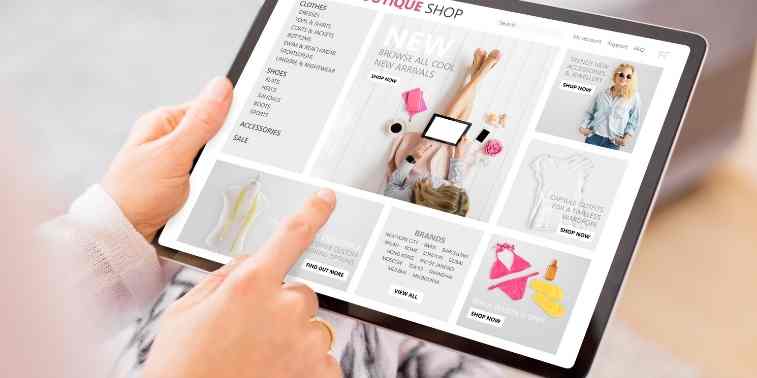 8. Sell Homemade Products 
Have you own a small manufacturing unit at home and sell homemade products online to your clients. With the entire global market at your convenience, you can buy the raw materials and create some homemade/organic products to sell in the market.
You can start with DIY skin-friendly soaps and walk your way up to body lotions, scented candles, lip balms, and other complementary assortments. If you have anything in mind related to running a home business make sure you either own a website or a listing on any third-party platform to sell your products. Making digital marketing strategies, SEO and SMO are your next steps.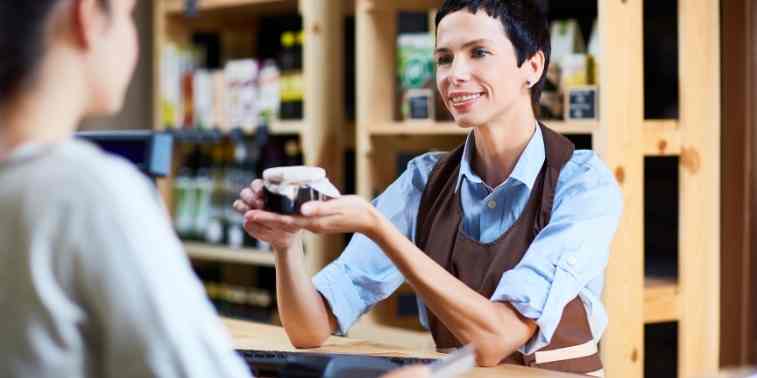 9. Sell A Service
While selling a service your stock and your inventory is time. With service-based small business ideas, you have to give a certain amount of time per day to get the job done on behalf of others. Moreover, this can be your best bet in 2021 if you hold the expertise that has a demand in the market. Digital marketing, SEO, local SEO, SMO, web designing, virtual assistance, real estate consultants, etc. if any such service piques your interest you can sell the services in lieu of a good sum in the market.
For instance, freelance photographers can take up orders for weddings and other events. While a beautician can take up orders for bridal makeup and complimentary grooming at home. You can come up with a robust website to represent your business online and let people know about your services. This will enhance your authority in the market and people will know about you even before
10. Start Pet Business
More than 60% of households in America own pets. This can be a lucrative market for you in 2021. Create an app through which you can sell petting services, dog walking, dog grooming, or keep the catalog of pet foods, toys, and other such pet products. The pet industry is worth $100 billion and so it is easy to get started with a lot of opportunities to grab and a wide area of services to cover. Know more about holding a dog walking service app. You will be amazed to know that you can also sell customized dog products and apparel.
11. Create a membership program 
Membership programs are in the limelight since people were required to stay at and work at home during the COVID-19 crisis. Online membership programs are a perfect platform for people to purchase digital utilities on a subscription basis. This business model is more of a subscription-based business model where consumers are required to purchase monthly subscriptions to certain utilities and pay a minimal amount every month for uninterrupted services. Entrepreneurs can offer gaming facilities, PaaS, or SaaS services to individuals or other B2B entities.
12. Join an affiliate marketing program
Affiliate marketing is a digital marketing tactic where people (the affiliates) promote certain brands and businesses via their blogs, website ads, or social media accounts. No link in the profit of the business, the affiliates get paid a commission based on the sales the beneficiary (business) makes through their promotions.
Affiliate marketing seeks low investments as compared to any retail, business in 2021 and if executed right this may turn into a profitable business over time.
How does affiliate business work?
-> Find an affiliate program on third-party sites like CJ Affiliate or LinkShare. 
-> Pick the offers to promote. 
-> Get an affiliate link.
-> Promote the link through any channel you want
-> And fetch the commission every time someone signs up or purchases on the website through your link.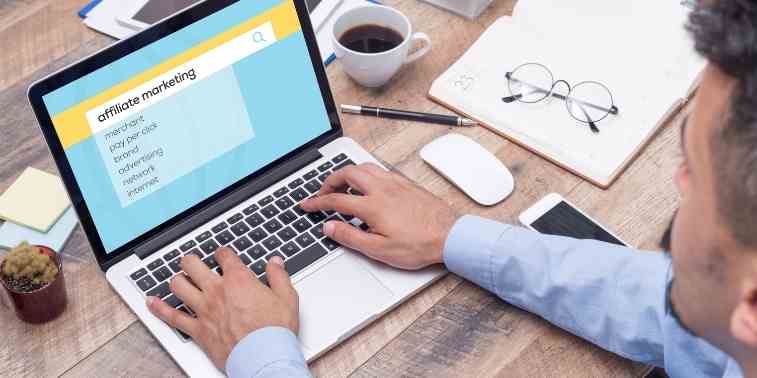 Commission rates are set by the company and the services/products they are selling. With commission rates being dynamic there is a scope for you to earn a good sum by getting your hands on the best program.
2021 is indeed the best time to start an online business as people worldwide are now inclined towards digital modes for their small to big requirements. In fact, the internet has no geographical boundaries that allow you to go as far as you can through digital modes.
Three Tips to Start Your Own Business in 2021
All the aforesaid businesses are certainly low cost but that doesn't make milestones easier to achieve. Here are three sure-shot tips to keep in mind when it comes to picking the best business ideas in 2021: 
1. Focus on a single niche
For any online business in 2021, digital marketing is the key to people's eyes, mind, and heart, and therefore focusing on a single niche will help you relate more with your target audience maybe through storytelling or sharing the information dedicated to your niche.
Marketing is easier with a niche and you know which audience to target. For instance, you have an e-commerce store for gymming equipment, consumables, and accessories then you know you will speak well with people who are fitness enthusiasts, athletes, or even are aiming to start watching their health. Even if you are planning to start your own dropshipping business in 2021, you need to find a profitable niche for your business sustainability and a base to relate with your target audience.
Tip: While marketing your clients try to answer these questions:
-> What is your target audience? 
-> Challenges and benefits of your target audience
-> How your product relates to your target audience? AND 
-> How your product will serve them?
Moreover, if you are in the business for years and have a considerable followers list then you can start a blog, a YouTube channel, or an Instagram account to talk about your niche and tell people how they can solve their problems through your products.
2. Precise Pricing
Keeping considerably low prices might mislead your potential clients into thinking that your product is of low quality and so might dart to something that seems to be a better option than yours. While pricing you will have to judge your catalog as your customers would assume and finalize just the right pricing that lets you keep a good margin plus offer discounts to promote your products.
Adjusting the prices of the products is totally in your hands and you can use them as a marketing strategy or as a customer retention strategy.
For instance, several businesses owning an online store try to adjust their shipping costs to the maximum retail price of the products they are selling so that they can offer free shipping to the customers.
Tip: While pricing, make sure to calculate the shipping cost and how they vary in different countries. 
3. Challenge new limits
Start Perfect is a myth. Though you can do some market research on your niche and analyze the demand to hold an edge while starting a business, you cannot guarantee perfection. As you step into the business and grow with your experience you will come to know what fetches you the profit and where the changes are to be done.
You can easily swap to better product catalogs, change to better suppliers, adjust the prices and make all the related decisions once you are in the field serving your clientele. If you are planning to own an online store and are restricted by limited funds you can go with the MVP (Minimum Viable Product) for your e-commerce store and bring updates to the features and functionality as and when needed.
On the other hand, bringing a different product or approach will contribute to your goodwill in the market and all the time that you are investing in creating a brand and followers base on social media marketing will become your assets in the next business idea.
Steps to Start Your Small Business From Home
You do not have to rent or own a physical retail store if you have a full-fledged online e-commerce website working 24/7 in the favor of your business. Moreover, the internet gives you the opportunity to reach out to millions and represent your services via digital marketing, SEO, and SMO. Various professional IT Outsourcing companies have made dreams come true for many small businesses operating from home.
Let's see how you can start your business at home in 2021:
Step 1: Allocate your Time- The first thing you should do before starting any business is to prioritize and utilize your time in research.
Step 2: Search for a Business Idea: The next step is to adopt a business idea that you like. Your business idea can be found anywhere, keep your horizons open.
Step 3: Analyze your Business Idea: Now that you have shortlisted some business ideas, you should analyze their potential next. Make sure to hold market and demand analysis before picking a particular niche for your business.
Step 4: Name and Logo: As soon as you conclude that your business idea is valid and potent, find an appropriate name for your business. You can get the logo design for your brand that will help you come out as a professional business in the market.
Step 5: Strategize- The success of any business depends on strategy and a plan of action. Strategize the path to follow and plan every move you will make.
Step 6: Manage Finances: Just like strategy, procurement and allocation of finance are also very critical. Secure bank accounts and decide the bookkeeping methods you will adopt.
Step 7: Create the Product or Service: Up to this step, you have everything you need, now you can give birth to your business product or service. If you are an online business make sure your website is well-built with unique and informative content plus CTA tabs.
Step 8: Finalize your Business Structure: The business structure you choose affects various other factors like tastes, operations, liability, and more. You should select a business structure that manages every factor as per your requirements.
Step 9: Procure Licenses and Cross Check Regulations- Some businesses require a license to operate legally while in others you have to follow the regulations set by proper authorities. Research and get all the required licenses for your business and follow proper regulations to avoid legal problems.
Step 10: Decide and Set up the Tech Systems- In this digital era, make sure you have a proper online resonance for your brand. Go for web development, digital marketing, SEO, and SMO to enhance your reach and visibility in the market. Leverage utilities such as content management, google ads, Facebook ads, Youtube ads, Instagram posts, etc. to influence your target audience.
Step 11: Decide your Business Location: Now that you are only a few steps away from establishing your business, you should decide a location to operate and conduct your business from.
Step 12: Hire Your Team: Every kind of business, whether big or small, needs a team to operate. Plan how, when, how much, and what kind of personnel you require to hire for your business.
Step 13: Prepare for the Launch: Now that you have set up every crucial aspect of your business idea, you are free to launch it safely.
How can you Protect Your Business Idea from Others?
You put your heart and soul into starting your own business, what if someone steals your ideas and make them theirs? Don't worry, with the help of the following ways, you can protect and safeguard your business idea from others quite easily: 
-> Copyright- Copyright is the best way to protect your business idea from all kinds of potential threats. Through copyright, you get the power to have full-fledged control over the idea. No one will be able to use it without your permission. You can get copyright over all your intellectual properties very easily. 
-> TradeMark- Copyright and trademarking have only one point of difference. With a registered trademark, nobody will be able to use your logo, tagline, or other parts of your business legally. 
-> Patent- You can easily get a patent for your inventions only. Patent ensures that no one will be able to use, sell, or create your invention in any way possible. 
-> Non-Disclosure Agreements (NDAs): When you work with other individuals, it is wise to get an NDA that legally prohibits them from disclosing your business idea to outsiders. 
-> Non-Compete Agreement- A lot of different companies sign an NCA with their employees that prohibit them to work for or with the competitors in the future. 
-> Work-for-hire Agreement- Another common document is the Work-for-hire agreement. This agreement means that all the accomplishments of the employees will belong to the employer instead of the employee.
It becomes more of a necessity than a choice to patent your business idea if it is thoughtful, unique, and has a scope to sustain & grow in the market.
How to Raise Funds for Any Business Idea?
As stated earlier, finance plays an important role in the success of any enterprise. Here's how you can raise some funds for your business idea: 
-> Small Loans: You can procure various small business loans from different sources. 
-> Cash Advances- You can ask some lenders and financial institutions to lend you some cash advances in time of need. 
-> Gain Investors- You can easily raise money through inverters by showing them your business model and attracting them to your idea. 
-> Crowdfunding- If you need more money in less time, you can gain it from crowdfunding. 
-> Invest Your Savings- Most businessmen like to invest a little amount of their savings in their business, you can try that too for small investments.
Conclusion
In 2021, it is possible to think about owning a business without much investment all thanks to the online advancement, availability of genuine suppliers, and the ability to completely test your ideas online. Moreover, these low-investment business ideas are scalable enough for you to incorporate any feature or functionality that is good for your business as you grow.

In the article above you can find some useful business ideas and tips to own your small business in 2021. No need for an office, no need for a retail store, no inventory management, and no merchandise stocking is needed if you are having your laptop and a pepper internet connection to start your business in 2021. Leverage the advancements that the internet has bestowed on us and measure a clear roadmap to success. 
(Visited 169 times, 1 visits today)