Top 17 Price Comparison Websites To Help You Fetch Sales for Your E-Commerce Website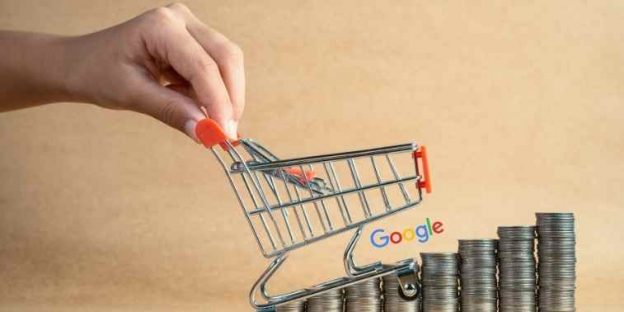 Shoppers like to compare the product value with pricing to land on the best deal they can get while shopping online. What if they get to compare the prices of a particular product without switching the sites? This is the very purpose that is served by the Comparison Shopping Engines (CSEs) where thousands of online eCommerce merchants list their best deals to attract new customers and stand against their competition.
Serving two purposes at a time, these price comparison engines give the best value for the product to the customer, while giving a platform to merchants to showcase their best deals.
If you are planning to start an online business, create an e-commerce website and want your e-commerce store to be more visible on SERPs then this article is for you. The comprehensive explains everything from what is comparison shopping engines to the best CSE platforms (by popularity) and how you can list your products online on such online selling sites.

What is Price Comparison Engine?
Price Comparison Engines are platforms that have product information with pricing from various e-commerce sites. In response to a shopper's search query, these sites display relevant information about the product on the single result page letting the shopper get his hands on the best deals online. Shoppers can fetch the best deals by comparing the rates, shipping conditions, and additional customer benefits online on a single platform.
Google Shopping is one of the best CSE for initiating searches. Fill in your query and the search engines will show you the best deals from all the listed e-commerce sites without you wandering around the internet to find "the one".
Owning an e-commerce website is the best way for merchants to represent their business online without any heavy upfront cost. And now CSEs are here to enhance your product's visibility online and display them in front of the buyers who are seriously interested in purchasing the products and are just looking for a noteworthy deal. People who land on price comparison sites are no window shoppers but are genuine buyers who are just waiting for the right deal (you just have to promote the right deal). Apart from getting known through your online e-commerce website, you can list the products on CSEs and promote them to almost converted leads.     
Working Model of Price Comparison Sites
Such Price Comparison Sites hold higher esteem to many people especially those who are regular online buyers. Most of the users on these sites are regular online buyers who are looking for the best value for their money. On the consumer's end, comparison shopping engines shows the best results for a particular product displaying  
17 best Price Comparison Engines for product listings
1. Google Shopping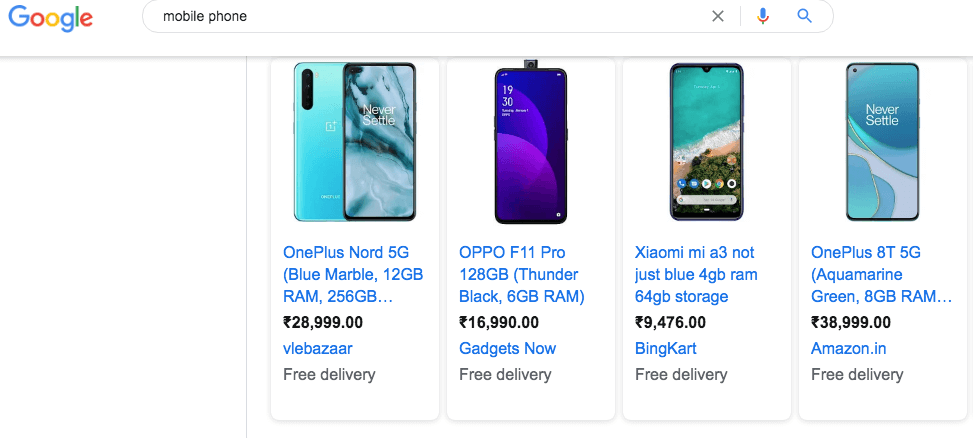 The name says everything about the authenticity of this comparison shopping engine, Google shopping is so far the highly referred and the most popular search engine for product listings and price comparison. Also, the products listed on Google Shopping are displayed on Google's main SERP with relevant keyword searches. Needless to say, Google is the highly searched SERP with more than 60% of users relying on trusting SERP for their daily searches. The products are also integrated with Google's PPC platform.
Google's beta benchmarking tool pets you assess your competition in the market based on three key metrics: 
1. Average Product Price – shows you the average price of the product when your ad was competitive in the auction. 
2. Benchmark Product Price – shows the average click-weighted price of a particular product across all businesses selling the same product. 
3. Benchmark Product Price Difference – the metrics are here to help you with the difference between your product's average price and the benchmark product price. 
2. Price Grabber
A venture by Connexity, PriceGrabber is the best way for e-commerce merchants to list and promote the products online. Moreover, the direct access to Connexity's retail performance marketing network, lets the user do seamless campaign setups and maintenance. No worries about long-term contracts or any signup fees which gives you the flexibility to pull down product from the site anytime you want. Getting automatically listed on Yahoo is the bonus you get for listing your products on PriceGrabber.
3. Become
Another in the league of top Comparison Shopping Engines, Become is the site well-known to give the best value for online purchases. The platform is the destination for economical buyers who are price sensitive. Moreover, buyers using become can read and write product reviews on the platform. Become is so far known for fetching the best possible online deals at the lowest rates. 
4. Shopzilla
Old and gold in the league of the comparison shopping engines (CSEs), Shopzilla proudly facilitates the traffic of millions in a month. Indeed the best site for e-commerce merchants to list their products and make extra money from their online business. Apart from the e-commerce store, Shopzilla gives you the opportunity to get found by millions of people across the world. Just like PriceGrabber, Shopzilla is also the venture by Connexity giving you the benefits of this retail platform too. 
5. Bizrate
As one needs to outstand with the services to get noticed in the crowd, Bizrate is the price comparison site that apart from showing the best product prices, allows customers to set price alerts for products that pique their interest. Another Connexity company letting e-commerce merchants get the benefits of the parent company too.
6. Pronto 
With an inventory of millions of products listed and sorted among various categories, Pronto has the features that every e-commerce merchant looks for when it comes to promoting the product catalogs online. It is one of the best sites when it comes to commencing Comparision Shopping Sites (CSE) campaigns.

7. Shopping.com 


A venture by eBay, Shopping.com is yet another worthwhile option that can be taken into consideration when it comes to displaying products in front of potential buyers. The major issue for any business is to promote their products in front of the right audience, CSEs like shopping.com can easily solve your problems.   
8. Bing Shopping Campaigns 
Bing being quite a popular search engine gives the e-commerce merchants an opportunity to start their marketing campaigns and get their brands visible to Bing users. Microsoft allows shopping campaigns feature within its advertising suite. 
9. Amazon Sponsored Products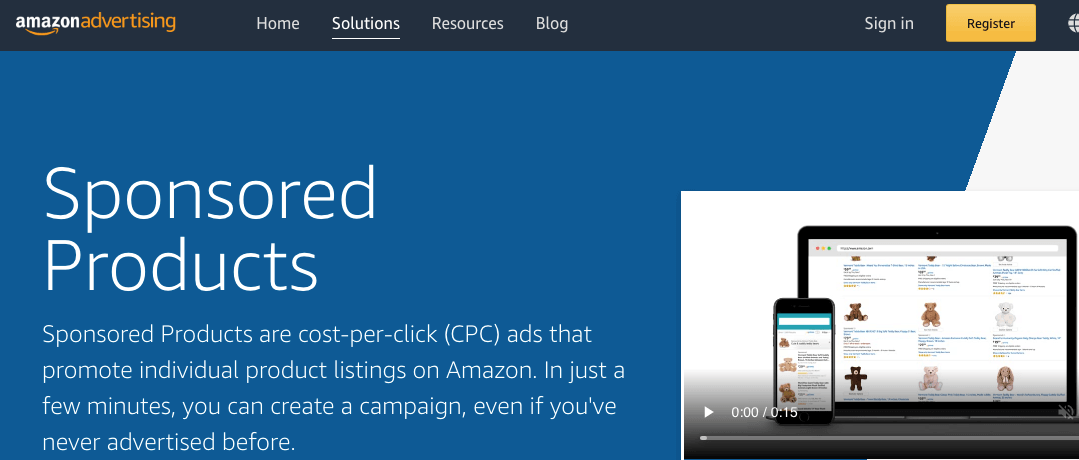 Amazon is technically a marketplace for products but it acts like a CSE when a merchant registers for sponsored products manually or via FTP. The platform will create ads to display your products in an appealing way using the information that is provided by you. Amazon is used and trusted by many buyers all across the world and therefore is the wisest choice an e-commerce merchant could probably come with to promote his products online. Also upon setting the budget, amazon will show live ads making you pay per click to the platform. 
10. Camelcamelcamel

Camelcamelcamel – the CSE actually tracks Amazon's product price history to compare the best deals for a product over time. Buyers landing on the site come across the historic pricing and trends. Apart from product listings with competing prices, the platform provides real-time price drop alerts to the buyers 
11. ShopMania
Currently serving in more than 30 countries and holding a search history of millions of users from different parts of the world, ShopMania is one of the best price comparison tools that run on a pay-per-click model. As soon as a buyer clicks on the link the website re-directs him to the product page and in turn charges an amount for the clicks to your product page. ShopMania works in collaboration with Facebook selling.
What do you need to register on ShopMania? 
-> A full-fledged e-commerce store. 
-> Legally registered as a selling firm
-> Should have easy to find contact details. 
-> Should use the official language and currency of the country from where you are operating.   
12. BuyVia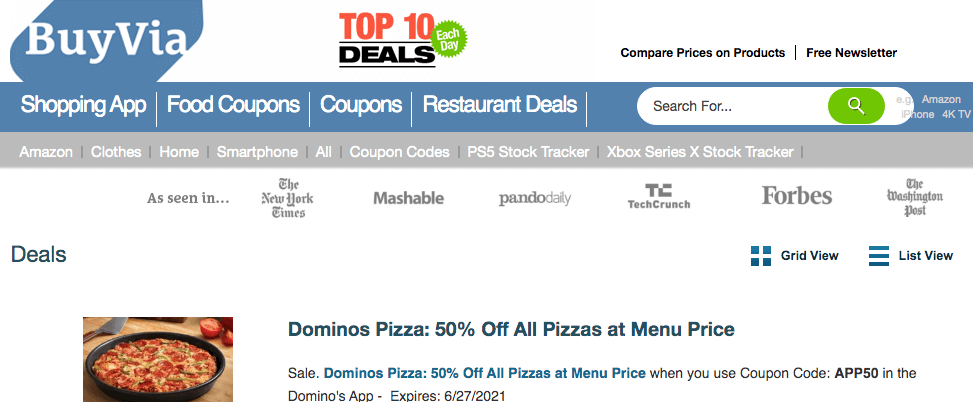 Anybody can access BuyVia either through a browser search or a mobile app. Ust like its counterparts, BuyVia welcomes the buyers to compare products based on the price settings and the value they are giving at a particular rate. The USP of the platform is that it allows shoppers to scan barcodes to find product availability and set alerts for price drops. Also, buyers get to enjoy coupons and promo codes getting the best value for their purchase from BuyVia.   
13. ShopSavvy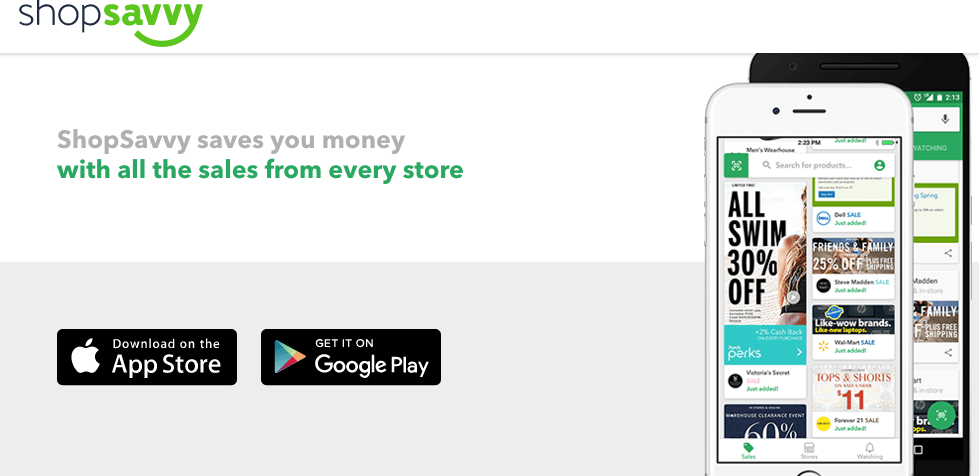 A price comparison app for mobile phones, ShopSavvy allows the user to browse products via relevant keywords, UPSC codes, or scan barcodes. ShopSavvy shows search results for exact same or similar products online available on other e-commerce stores or retail vendors. Also, the buyers get to know which shops have how many units in stock which is actually a huge point when it comes to bulk purchasing and reselling.  
14. Yahoo Shopping 
As the name has it the tool functions on Yahoo and caters to the users who are seeking the best price range for a particular product. The buyers can create a wishlist on the Yahoo Shopping site and track price history with Yahoo (monitoring price changes over time). Being a buyer you can get the best price for the products you are seeking online and being an e-commerce merchant you can outreach your competitors and exhibit your product listings for best values. To retain its clientele, Yahoo Shopping gives product discounts.  
15. Pricepirates

Pricepirates is a Germany-based price comparison tool but it available in versions for Australia, UK, Switzerland, and the USA. Customers from these countries can find the bestsellers on budget while anything they want can easily be fetched using a simple search. Results are shown from Amazon and eBay. There is an Android and iOS app for buyers using Pricepirates.     
16. MyShopping Datafeed
An Australian-based CSE that has a listing of more than 11 million products. Shopify Shopping Datafeed is free of cost app that merchants can use to create a store and display the products for potential clients to find them easily. The platform holds stores of all sizes.   
17. Idealo   
Idealo – a German Comparison Shopping Engine that lets e-commerce merchants register their store products on the site by just generating a CSV file. The process is simple as ever and it gives benefits like any other CSE site. Owns a commendable user base.   
How to get products listed on Price Comparison Engines?
An E-commerce web development company helps you with a robust portal to facilitate online sales for the listed products. Holding an online portal is indeed the wisest choice in 2021 but a little extra is always better, your online store or products listed on PCE can fetch you more potential clients.
Many CSEs need the e-commerce merchant to submit the product feed in a particular format. That product feeds should be in compilation with the CSEs defined specifications and updated as and when needed. CSE then uses the data from the feeds while displaying the information on result pages as it is meant to be.
A product feed is something that fetches the attention of potential clients and gives them an insight into what they are going to purchase. Product feeds are mandatory if you are registering your online store products to CSEs but it is equally daunting. There are various third-party tools that make it easier for e-commerce store merchants to get the product feeds prepared and submitted and in some cases it is merely an automatic process. In 2021, every smart merchant will look for automation and optimization so that the backend is smooth and quick, third-party apps are for such entrepreneurs.

Top 5 Comparison Shopping Apps 
1. Voodoo
Voodoo is a New Delhi-based CSE application that lets the buyer make purchase decisions within minutes. The answer to every question that usually pops up in the mind of the shopper is most likely to be found in the product feed making the buyer confident of what he is going to invest his money in. The platform holds a wide range of electronics and complementary accessories priced at their lowest on the site. For a vendor registration on Voodoo is one of the wisest business decisions to make because even if the customer is surfing any other shopping app, Voodoo will instantly pop up to give the best deals on its store for similar products (if listed).    
2. MySmartPrice
As the name has it, MySmartPrice shows the shopper best deals on products from hundreds of online shopping sites including the giants like Flipkart, Amazon, Snapdeal, Myntra. While registering, make sure to have the best product description and competitive pricing as your deals will be compared with these bestselling sites.  
3. Smart Prix
SmartPrix is an Indian price comparison site that focuses on mobile phones and other smart gadgets. The app has the best user interface giving shoppers more reasons to step in and surf. While showing the best price of smart gadgets that could be found on the internet, the app gives no reasons to the buyers to switch from it without making a purchase decision. If you are dealing with smartphones, then apart from an e-commerce forum you own, SmartPrix is your choice for making your product reach millions. The app caters to the dealers of Books, Laptops, Accessories, Cameras, and Laptops.    
4. PriceMole
PriceMole is your personal price setter that informs you about competitor's pricing and lets you set your own pricing strategies. The app includes tracking stocks for products, dynamic pricing, and email alerts for shoppers. 
5. Compare It!
As the name suggests, Compare It helps shoppers make wise decisions by displaying the pop-up of the best deal related to their search. While integrated with your business m-commerce app, you can customize the pop-up as you want to decide its position, field, and color pallet to show the deals.  
Which is the Best Price Comparison Site for your online business? 
The end decision is not the same for every e-commerce merchant. Finding the best price comparison engines for your online e-commerce business is a series of considerations like what products you are selling? What is your potential clientele? And what features or USPs are you seeking from the CSEs. Try some options to get to the best CSE that contributes significantly to the Return of Investment for your online business. Remember you can always back out from the ones that you think are not worth the deal.  
Growing Your E-Commerce Sales with Price Comparison Sites 
If you do not have an e-commerce site or an app to facilitate the sales and purchase of your store catalog then develop one with the help of a professional e-commerce app development firm. Needless to say, a robust e-commerce platform for facilitating sales and purchases is a must for any online business in 2021 apart from that various digital marketing strategies, Search Engine Optimization tactics and Social Media Marketing are the assets working in your favor enhancing the visibility and authority of your e-commerce site.

When it comes to price comparison engines to increase e-commerce sales, this is yet another promotion of your product catalog in front of the clients that have already made their minds on purchasing the products and are just seeking the best offer online to pick. PSCs are the most sought-after sites when it comes to price comparisons used and recommended by many purchasers.
(Visited 161 times, 1 visits today)